Net Zero Laws, NDCs, and Green Recovery: Who is getting it right?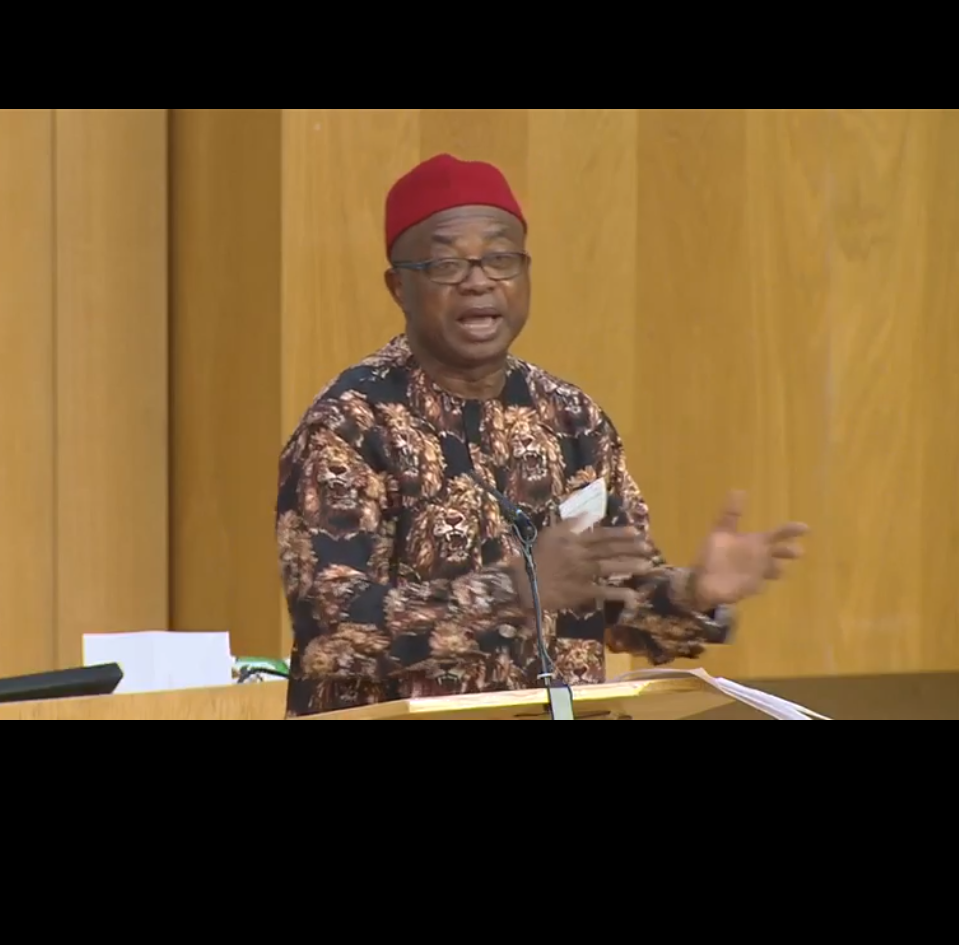 By Hon. Samuel Ifeanyi Onuigbo
BACKGROUND:
• Situated at the western region of the African continent, Nigeria is home to approximately 211 million people (Africa's largest) which is set to increase to more than 400 million by the year 2050. Based on this, it is estimated that by 2050, Nigeria might become the third most populous country in the world.
• Before now, discussions on Nigeria do not factor in what I refer to as the Sahel challenge. The Sahel challenge refers to the racing down of desertification in the North, and the subsequent insecurity that has arisen due to this, thus underscoring that the UN/RES 63/281 on the security implications of climate change was apt.
• The importance of this data is that it shows the demographic time bomb waiting to explode if immediate action is not taken. Being the most populous country in Africa further inputs pressure on the already scarce resources such as land and water. In addition to the adverse impacts of climate change ranging from desertification and drought in the north to coastal and gully erosion and flooding in the south. The adverse impact of the droughts can be seen in the increasing farmer / herders' conflicts and the attendant socio-economic effects.
• Despite the population challenge, the bright side is that her huge population is also an asset. With over 60% young population, Nigeria is a goldmine-in-waiting for investments into renewable energy, especially bioenergy, small hydro-, and solar, and climate-smart agricultural practices. There is precedence for this. For instance, prior to the privatization of the telecommunication industry in Nigeria in the early 2000s, investors were hesitant to participate as it seemed that the Nigerian market was unattractive. History has since shown that such fears were unnecessary as it turned out to be extremely lucrative for the telecoms that braved it.
• A good example of Nigeria's readiness to attain net zero is the openness with which the country accepted the GLOBE-UNEP-GEF Projects which is currently being executed in the country.
• Nigeria is extremely dependent on crude oil for her economic development. Nigeria is the highest producer of crude oil in Africa. Crude oil accounts for 80% of her exports and 50% her government revenue1
• In addition to crude oil, Nigeria is rich in natural gas. In fact, Nigeria is described as a natural gas province because the territory has more natural gas than crude oil. As at January 2021, her natural gas proven reserve was estimated at 206.53 trillion cubic feet.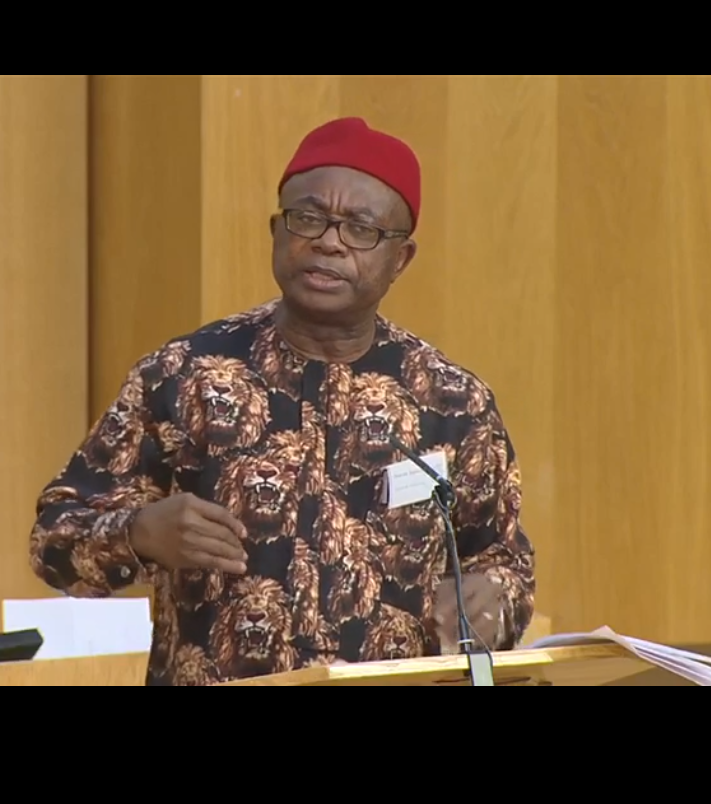 • Given this huge resource potential and the push towards meeting carbon emission commitments, the Nigerian government has indicated natural gas as the bridge fuel that would provide the critical clean energy transition. As such, 2021 – 2030 has been designated as the decade of gas.
• The Nigeria Petroleum Industry Act 2021, for the first time in Nigeria's history provides a robust legal framework for the development and harnessing of natural gas.
NET ZERO LAWS: NIGERIA'S SUCCESS STORY
• On the 14th of October 2021, the Nigerian National Assembly passed the Climate Change Bill 2021, awaiting Presidential assent.
• The Climate Change Bill provides the critical legal framework to realize the low carbon climate resilient economy Nigeria seeks. In fact, it provides the mechanism for achieving net zero economy without compromising economic growth.
• The Bill makes it an offence for "A person, or private or public entity to act in a manner that negatively affects efforts towards mitigation and adaptation measures." Also, provides for judicial redress on climate change matters2.
ACHIEVING NET ZERO AND GREEN ECONOMY IN NIGERIA: SALIENT ISSUES
• According to Nigeria's updated NDC, the energy sector continues to be the sector where the country records its highest GHG emissions. The pertinent question is how can an energy poor country like Nigeria effectively realize economic growth without compromising her carbon emissions reduction commitments?
• While appreciating the need to increase diversified energy sources and rising the use of renewable energy, it is important that every country's plan towards net zero must be structured around what is available and what will work for the country. For instance for Nigeria, the reality is that Nigeria would still need a bridge fuel – hence, natural gas which is a cleaner alternative to crude oil.
•It is impossible to demand that Nigeria 'leaves the resource in the ground' as the means to reducing carbon emissions. Nigeria as a developing country with huge poverty levels cannot afford to add the pressure of stranded assets to her current challenges.
ACHIEVING NET ZERO AND GREEN ECONOMY IN NIGERIA: PRACTICAL STEPS
• Considering the CODE RED report of the Intergovernmental Panel on Climate Change (IPCC), what is evident is that countries must prioritize green recovery. Also, as the world rebuilds after the devastating effects of COVID-19, it has become all the time more important that as we build back, we build back better. To build back better is to pay attention to green recovery. This can only go hand-in-hand with increased ambition (as should be reflected in more ambitious NDCs). This will only be possible if we have the enabling laws.
• Given the above, some of the steps Nigeria has taken to achieve this include:
1. The recently passed Climate Change Bill supports the country attaining net zero in record time.
2. Improving on her Nationally Determined Contributions (NDCs) submitted in June, the recently submitted updated NDC includes (i) emission targets from water and waste sectors; (ii) accounting for additional GHGs – from three to eleven; (iii) increased her conditional commitment from 45% to 47% while retaining the unconditional at 20%.
3. Seeking to address the waste emissions identified, for the first time, Nigeria has a solid waste management policy and plastic waste policy, respectively.
4. We also have a revised Climate Change Policy to reflect our NDC commitments.
5. Nigeria is the first country in Africa to issue Green Bonds. The idea behind this is to provide financing for meeting Nigeria's NDC commitments. A total of 26 projects have been approved, focused on renewable energy, afforestation, water, transport, and agriculture.3
6. Understanding the need to promote green recovery in mitigating the adverse economic impacts of the COVID-19 pandemic, the Nigerian government developed the Economic Sustainability Plan (ESP), which provides the post COVID-19 economic recovery blueprint for the country. In addition to the agricultural plan to significantly increase acreage, 10% of the investment focuses on increasing solar energy initiatives4.
7. Providing a favorable environment to invest in natural gas development, the Nigerian government exempted value added tax on machinery and equipment purchased for utilization of gas in downstream petroleum and renewable energy equipment, such as wind-powered and solar-powered generators, solar cells, solar DC generators, and so on.5
8. In 2019, the Nigerian Supreme Court reaffirmed its position on the removal of locus standi when the issue before the court deals with enforcing the right to a clean and healthy environment. The impact of this jurisprudence is that it provides the crucial mechanism through which Nigerians may successfully seek judicial redress for environmental degradation which includes climate change related issues.6
WAY FORWARD:
• Recognizing that an abrupt shift from crude oil might result in 'stranded assets,' the crucial role natural gas plays in providing that clean energy transition fuel, cannot be overemphasized. However, in meeting net zero goals, Nigeria would need to put structures in place that would aid diversification from the petroleum sector to non-petroleum sector. This gradual shift will aid the avoidance of the 'stranded assets' conundrum. Emphasis is expected to be laid on home developed renewable structure to aid economic recovery.
• Investment in research, development, and technology is important. Nigeria has identified the digital economy as essential to her sustainable development. This provides the platform to develop indigenous technologies that engender climate resilient solutions, for instance in the agriculture sector, renewable energy systems and energy efficiency.
• Nigerian legislators both at the federal and state levels must be alive to their responsibility of ensuring through oversight that all sectors do their part in meeting the nation's climate change obligations.
• Presidential Assent to the Climate Change Bill 2021 is vital.
TAKE HOME:
• The urgency to commit to and realize net zero economies cannot be overstated. The time to build back better and greener is now!
• Providing climate capacity building and climate financing for developing countries to enable meeting net zero goals is critical. The world as we know is still reeling from the $100billion broken promise of Copenhagen. We hope that this time, commitments will be matched with actions.
• Financing should target needs and not aspirations: aid developing countries leap frog into the net zero / decarbonized economies by first identifying their needs and providing funding in that area. For instance, an energy poverty country like Nigeria would need funding and non-political technology assistance to enable her transit from dirty fuels to cleaner energy sources. The Nigerian government has identified natural gas as that clean energy source to achieve this. We need funding here.
• Nature-based approach to achieving net zero economy should be supported. Thus initiatives such as the Great Green Wall Initiative (GGWI), REDD+, Environmental Economic Accounting, and expanding applications of renewable energy options provide significant opportunities for developed countries to support Nigeria in meeting her net zero commitments.
• Nigeria is a goldmine-in-waiting for investments into renewable energy and climate-smart agricultural practices. The forests in the country, if kept, can also serve as a massive carbon sink for the world. So, in discussing climate change, attention must be paid to Nigeria and her potential to serve as a carbon sink.
• It is a difficult journey, and we are sadly almost out of time. So, the time to act and act decisively is now. In all this, I must stress that in line with the Sustainable Development Goal 17 which talks about partnerships for sustainable development, and ultimately stresses that no one should be left behind, this transition must be just, fair, inclusive, and above all must have a human face!
Being the presentation of Hon. Samuel Ifeanyi Onuigbo, at the GLOBE COP26 Legislators Summit, Scottish Parliament, Edinburgh Scotland