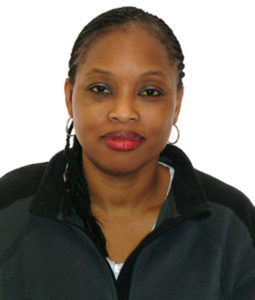 Global Warming
La hora de la verdad a Spanish expression means moment of truth. Yes, the world today needs home truth than ever,particularly Africa where many countries are merely struggling to give their people better life. Every week, this column will try to awaken people globally on diverse issues.
This week , I will be giving you some basic truth and tips about global warming. Come along with me.
Global warming is caused by harsh human activities on the ozone layer of the atmosphere making direct sunlight penetrate our world and causing climate change.
Nigerian government appears so indifferent to passing laws and regulations that can cub pollution. In many parts of Nigeria, there are different mining activities going on with no proper law guiding them. From the North to the South , West to the East, indiscriminate activities are taking place without the thought of the effects of such on the environment in future.
Also, in that part ( Nigeria) of the world,most households depend on ground water to survive for their day to day activities such as boreholes and wells.This really has a great effect on the water cycle.The water that is supposed to flow naturally has been caged as wells and boreholes for household uses. Drilling of boreholes and digging of wells are not properly regulated in many parts of Africa.
Indiscriminate digging of wells drilling of boreholes can cause draught, when most of the ground water that is supposed to flow back to the rivers and evaporate to cause rain clouds which helps in the formation of rainfall has been trapped.
Deforestation is another cause of global warming. In many African countries, trees are cut down without a thought of replanting. Many forests have been turned to farmlands, while some have been turned to modern estates. Lots of trees are cut down yearly for household use as firewood.
In the case of farmlands, pesticides and insecticides are used to prevent pests attacks on crops. Most of these chemicals are harmful to the ozone layers. They also contaminate our rivers and lakes.
Industrialization without best practices can also have negative effects on the climate. Many textile industries dispose their wastes into the rivers or landfills which has negative effects on the environment. With this, there is alteration in plant species and death of aquatic life.
How do we stop global warming?
Global warming cannot be stopped as the population is increasing daily, but it can be managed.
How do we manage global warming?
Chidren in Nigeria and other African countries shoud be educated on the need to preserve the environment.
Children should be thought how to recycle wastes and parents should be involved in waste management and recycling as well.
Industrial and mining activities should be highly regulated.
Deforestation should be stopped by government and other bodies.
In the case of fishing, use of chemicals must not be involved. Fishing must be controlled.
See you next week for another moment of truth.
Kezia2fa@gmail.com
+34603253290