Prince Adeleke Olutosin Ogunkoya is one of the few Africans who own Restaurants in the Netherlands. Fiona Tasty Kitchen African Restaurant which he jointly owns with his wife, Princess Fiona is strategically located  in one of the most expensive areas in the heart of The Hague. Adeleke who is also the Chairman of Peoples Democratic Party(PDP) Netherlands Chapter in this interview  with Green Savannah Diplomatic Cable, speaks on what it takes to run a Restaurant in the Netherlands.
Excerpts:
---
Our readers will want to know you?
My name is Prince Adeleke Olutosin Ogunkoya. Though, born in Lagos, I am from Toliwo Imobi in Ijebu East Local Government Area of Ogun State. I am married to my sweetheart,Princess Fiona Adeleke . I am blessed with four children. I live in  Amsterdam. To the glory of God, I am the  CEO of Fiona Tasty Kitchen African Restaurant at The Hague, Netherlands, which I jointly owns  with my wife, Princess Fiona. I am also the Chairman of Peoples Democratic Party, Netherlands Chapter.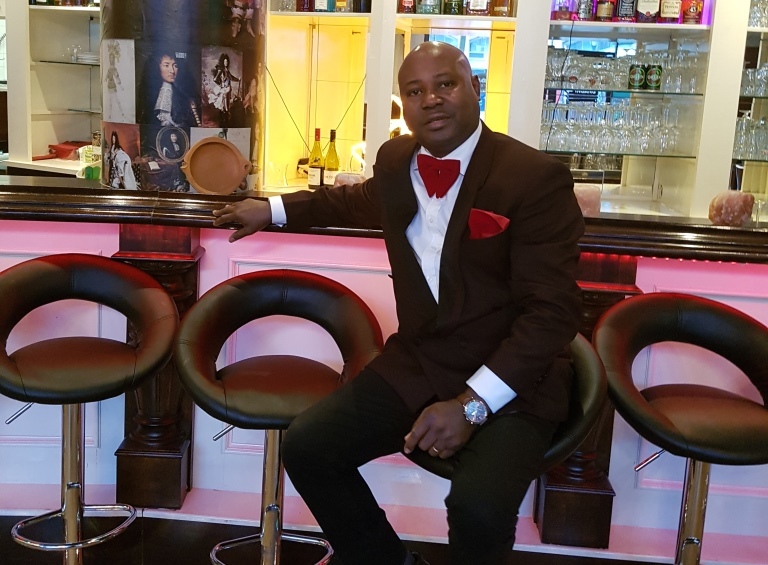 What made you venture into  Restaurant Business?
Our passion for quality food made us to venture into Restaurant Business. My wife is an international trained caterer. She trained in Nigeria and the Netherlands. It has always been our  desire to have an African Restaurant that Africans as a whole in the Netherlands will be proud of and we bless God for making  our dreams come true with the establishment of Fiona Tasty Kitchen in The Hague in 2015. Our Restaurant was commissioned by the Nigerian Ambassador to the Netherlands. For two years now, we have practically made Africans in the Netherlands to get  their home foods  in exact tastes they would get such foods in their home countries.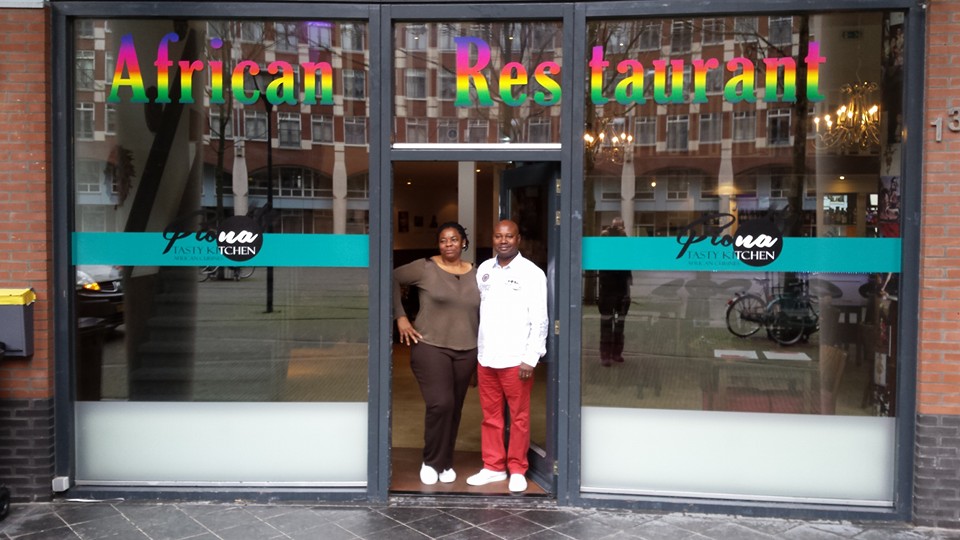 What does it take to run a Restaurant in the Netherlands?
First, it takes  wisdom from God to run a Restaurant in the Netherlands. This is because of the strict laws guiding  the operation of Hotel and Restaurant businesses. There are compulsory Diplomas you must possess. There are also financial requirements, standard of the Restaurant, to mention but a few before you can have license to run a Restaurant. It is a regulated industry if you permit me to put it that way. There is also the challenge of getting the needed workers to work at the Restaurant. African foods  require  experts who know how to prepare the meals . It is  difficult to get workers because of  the strict requirements  the Dutch Immigration Authority imposes  on bringing workers from Africa. Frankly speaking, it  is very difficult ,unlike the Chinese Restaurants which have softer regulations to bring their workers from their home  country.
Another challenge has to do with raw materials. It is difficult to bring food stuffs from Africa, especially Nigeria because of hygiene concerns. European regulations on some of our food items like Beans, dried fish, smoked shrimps etc. makes the cost of getting these items very high .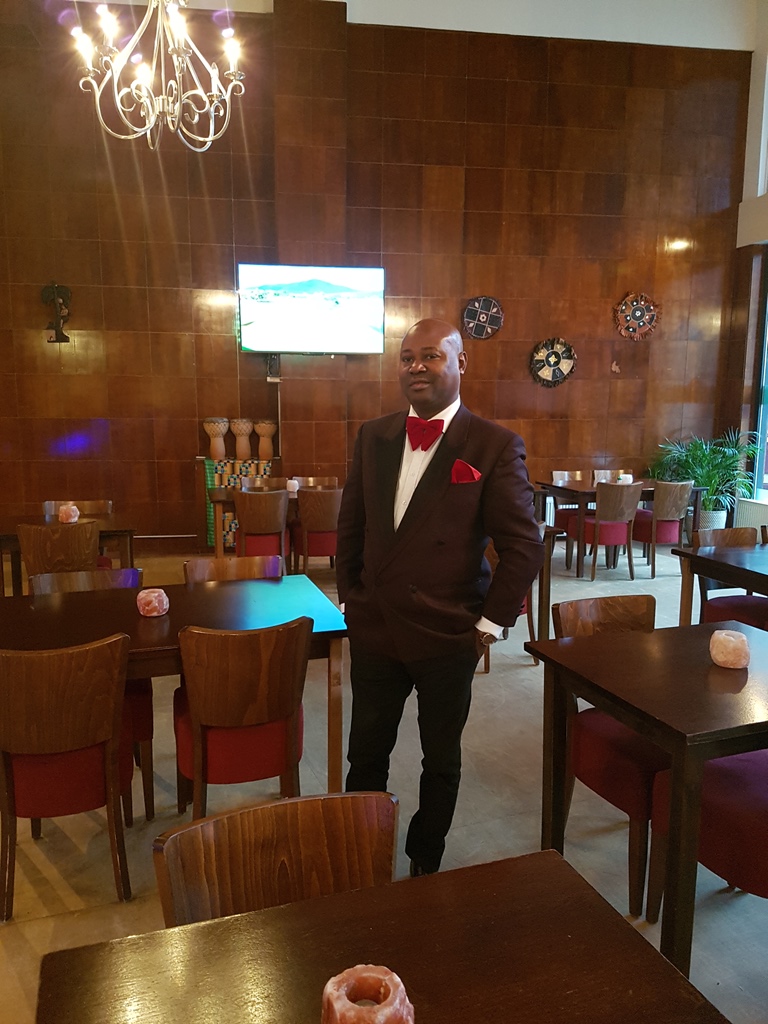 Do you have challenges?
Every business comes with its own challenge. But with God on the side of the owner, every challenge will turn  to success.
Do you have plans of opening more branches in other cities in the Netherlands?
We have future plans to open Fiona Tasty Kitchen African Restaurant in other cities in the Netherlands and also to have branches in some European countries. We also have plans to open branches in Lagos, Abuja and Port Harcourt, Nigeria from next year because of the demands of our customers. It will  be a pilot project which will later spread to other states in Nigeria and Africa in general.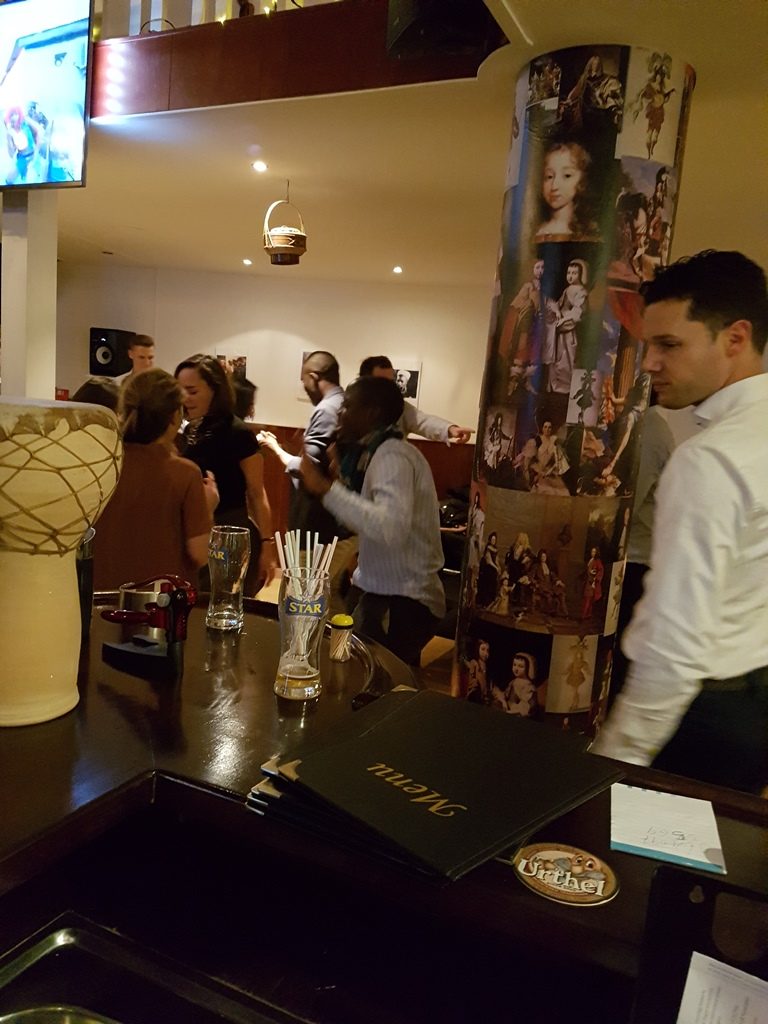 What makes Fiona Tasty Kitchen unique from other Restaurants in the Netherlands?
We  are known for great taste and freshness of our food. We prepare freshly made cuisines for the delight of our clients. Our location at the high street center of The Hague (Muzenplein 135) makes the restaurant to be of high class. We are home away from home because of the unique freshly taste of our cuisines.