Interior business is getting  more competitive in Nigeria and only the  best  can survive it .  Whenever interior decoration is being discussed, a name keeps echoing, that is Olanike Solanke Omolayo, CEO and Founder Nikhipearl Ltd, Nikhipearl Interiors and Nikhipearl Design Academy, Lagos , Nigeria.
 A graduate of Accounting from The Yaba College of Technology, Lagos, Olanike is a former Curator at Specifics Art Gallery, National Museum Lagos. The  highly intelligent woman  trained as an Interior Designer at Dorothy Van't Riet Design Academy South Africa. Olanike  is a member of the Interior Designers Association of Nigeria, a member of International Federation of Interior Architects and Designers, an Alumni of Enterprise Development Center at the prestigious Lagos Business School, Nigeria and a philanthropist par excellence.
 The CEO's  passion  for client's interior spaces needs with inclination for classic interior design  and early in life background in Accounting has led her to successfully execute  several projects for different client categories.
Her  portfolio includes  large scale residential units fit-out renovation and decoration of multiplex  commercial facilities, individual clients projects and interior solutions for corporate spaces.
In an interview with Green Savannah Diplomatic Cable, Olanike gives a deep insight into her business.
Excerpts:
---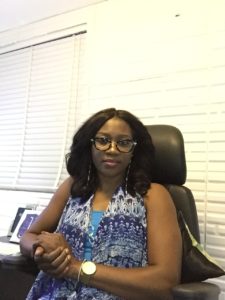 Would you like to share the story of the birth of your company and what you do?
Nikhipearl was incorporated in 2008 as an interior design and decoration company providing state-of-the-art space planning, customized accessories and fitting-out services. We find our edge in the fast growing real estate market where a large and rapidly growing number of clients crave for interior design solutions that are locally adaptive and globally competitive in style. I am glad to tell you that since we started, it has been from one level of success to another.
The strategy is this, while our design concepts vary from contemporary themes and postmodern hi-tech themes to ethnic themes  , our client's participation is encouraged in every phase of the project . This is  to enable respective clients to achieve excellent value for their investments. Again, for streamlined delivery and when applicable, our designers and technical team work closely with the client's project or construction team  comprising  architects, structural engineers, specialists and consultants  to harmonize our interior design solutions to the overall scheme and functionality of a given development . This saves our client's time, cost and other resources and has direct impact on the quality and derived value of the project.
When you do the right thing using the right professionals, you will get the right result. Our style of operation and total commitment to specifications  has made us to continually  excel in this business
Our services range from residential and commercial developments interior solutions to mixed-use developments and special purpose spaces like studios, theatrical/concert stages, restaurants among others. With every sense of modesty, I will say we are a highly creative and proactive team geared towards making the interior spaces better than one could dream and making clients desired ambience beautiful and precious like a glowing pearl.
How  competent are your staff?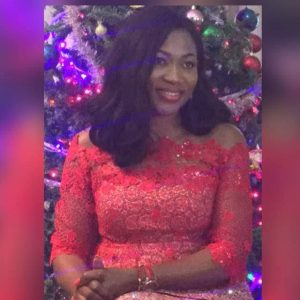 They are very competent.   I am lucky in this aspect. No matter how good you are, if you work with the wrong people, they will mess up your business .The  company is made up of highly skilled professionals, artisans and technicians who can compete favorably with their colleagues in any part of the world.   I make bold  to say that I am working with the right team. I am not only working with the right team, I am working with professionals who are breaking new grounds almost on daily basis.
What do you want to tell the world about your Interior  Design School?
Nikhipearl  Interior Design School which will take off next quarter has an Italian Design  Institution certification. It will offer professional classes for intending interior designers and home owners who want  to employ professional touch when doing up their space. These classes will run four sections in a year, each section will run for a period of three months. The lectures will include tutored classes, practical and projects. The school will provide students with study kits, lecture materials and other vital information they will be needing to succeed on their career path in designing. Course content includes Space planning, Aesthetics, Lightings, Textures, Wall treatments, Floor treatments, Window treatments  and more.
How  do you look at the future?
We are looking at the future with hope, working hard to be the most preferred  provider of exquisite building renovation and interior solution, using the best materials and first class workmanship. We are working and praying hard to be the best in interiors. With the crop of professionals I am working with, the future looks very bright. But I will say that the future belongs  to God.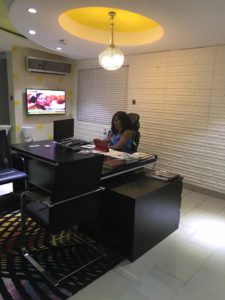 What is your approach to life and attitude  to work. Does your team shares same?
We have only one life to live and each of us deserves to live it well irrespective of one's economic and social status. Our ability to achieve this is inspired by being able to see beauty and possible better quality in our environment. This is positive thinking . At Nikhipearl, we approach our concepts and solutions with this perspective to life in order to inspire our clients to achieve the optimum quality of spaces within  the available resources at their disposal. While working  at home or having a leisure activity, our team of seasoned experts and dedicated crew work to the finest details to give you a remarkable ambience that keep your zest for life and desire for quality living alive.
Give us a picture of your projects gallery?
Yes, they are so many but these are some of them . Office fit-out and decoration at Sand Crete Engineering Limited Head Office, Luzen Plaza, Lekki – Epe Expressway, Lagos.  Remodeling,  fit-out  and  decoration  works for  Primewaterview  Limited, Victoria Island, Lagos.  We also did design and remodeling of apartments at PWV Garden II, Lekki Peninsula Lagos, fit-out  and  decoration  at  IPNX  Head  Office,  Victoria Island, Lagos, design,  renovation,  fit-out  and  decoration  of  Sample  Homes  at  SAMTL Developments, Jabi, FCT, Abuja, renovation,  fit-out  and  decorations  of  Vice-Chancellor's  lodge,  Obafemi Awolowo University, Ile-Ife, Osun State,  design, remodeling and fit-out at Stacomms Plc. Head office, Adetokunbo Ademola, Victoria Island, Lagos and  design,  remodeling, fit-out  and  decoration  of  Head  office,  Mediatech Group, Opebi, Lagos. These are  just a few of some of our works.