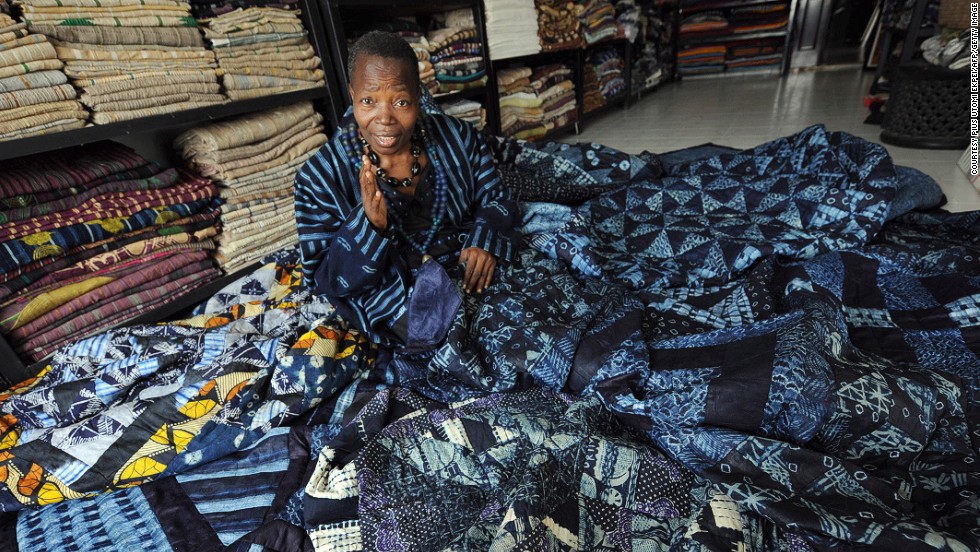 Nike Davies – Okundaye needs little introduction in Nigeria  and abroad when it comes to issues of arts, textile designs and tourism.. She towers above others making an evergreen landmark in promoting indigenous textiles.  In an interview with Jumoke Owoola  at the recent  2017 Ogidi Day in Kogi State (Ogidi is Nike's ancestral town); Nike whose efforts in removing prostitutes from the streets of Italy got her recognition by the government opened up on the  'mere' journey that transformed her life for better. Excerpts:
---
Who is Nike Davies-Okundaye ? I was born  here in Ogidi town, Kabba axis in Kogi state.  My father was a weaver and my mother a cloth dyer. I learnt the arts of doing Adire from them. Many of my works are in Adire eleko,kolese, amongst others. I attended workshops by Georgina Beier which she did for Osogbo Arts School. Little by little the experience blossomed into an international thing. From your perception, how do people look at you?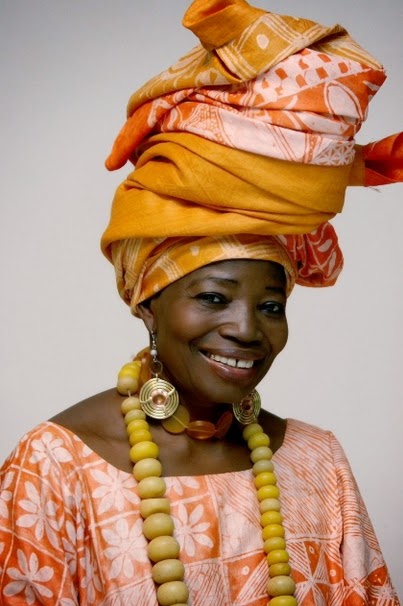 Yes, people look at me today with much respect; it has been a matter of being a hardworking woman. I worked tirelessly over the years to create a niche for myself. There were times I would have it difficult to eat just because I wanted to finish a particular pattern of cloth.  It is indeed a dignity of labour that worth  it. People  have openly confirmed this because my art centres in Osogbo, Abuja, Ogidi and Lekki, Lagos are beehive  of activities to both local and international visitors . I believe that if one person can gather such people; then governments both at state and federal can do more. Many people are stunned to see that a woman from Ogidi, in Yoruba land is making huge impact. You seems to have passion for  women and children ? I will always protect the dignity of women  and children, and not leaving men behind. I have lost the count  of the people I have trained. I don't believe in white-collar jobs. Create your own entrepreneurship, create your own identity, make value locally and globally, then the world can remember that you have impacted on  the society. Though a primary six holder, I  lectured in Harvard.  This is to tell others that no knowledge is lost. Here at home, people  believe you must be highly educated to excel. Many developed countries don't see it like that.  Education is good, it will make you to be able to interact globally, but indigenous skills or handiwork is good.  This will provide for you and put food on your table. To the glory of God ,ministries, stakeholders and even expatriates come to me for culture related advice. In my office, I listen to people especially the key people who come to me for advice. Many of them are Ph.D. holders.  I thank God for His mercies.