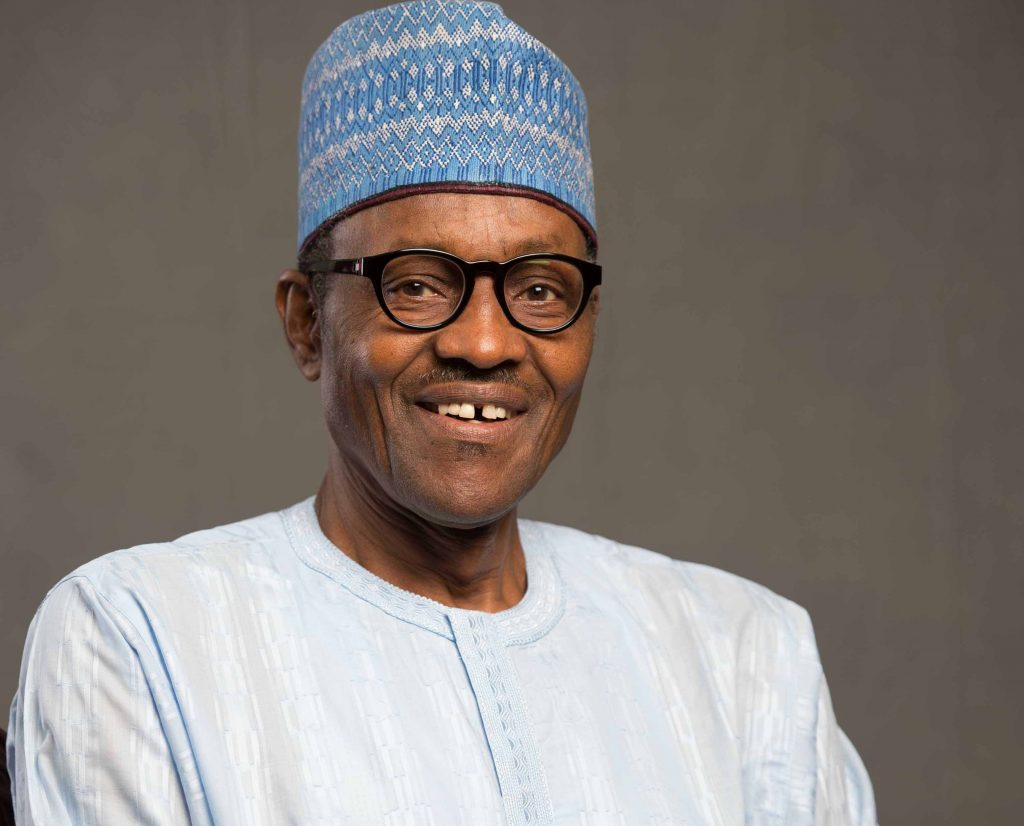 Many revelations have been made about the inadequacies of the Goodluck Jonathan-led administration which ended in May, 2015. More than two years after, some critics of Muhammadu Buhari administration are saying that the promised change is not too visible. However, the Special Adviser Media and Publicity to the President, Femi Adesina in an exclusive interview with the Publisher of Green Savannah Diplomatic cable Sunday Oyinloye  maintains that the Buhari administration has impacted positively on the economy stressing that the country will soon exit recession.
Excerpts:
---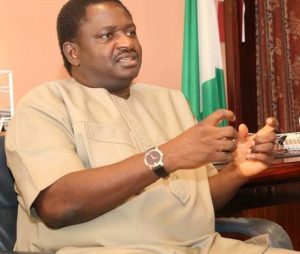 The Buhari administration has spent more than two years, what are those things that were not there before that you have put in place and what makes the present administration different from the immediate past?
This administration believes that governance is a continuum so you would see that all positive projects that were inherited were continued with, some have been concluded, some are in the process of being completed. For instance ,look at the Abuja-Kaduna rail line, it was done to certain percentage by the former administration, but this government came and concluded it and Nigerians are using it now. You know it used to be in Nigeria once you inherit projects that are not completed, you abandon them. But this administration is not like that, it is people centered, anything that will improve the lives of the people, we do. That is why you see many projects going on in different parts of the country now.
The administration set out three areas, one is security, secure the country. The second one is to fight corruption and the third one is revamp the economy. Work is going on in these three areas. In some areas you find high achievements than the other, but you can be sure that work is going on in those three areas.
On security, what gets the highest acclaim there is the fight against insurgency. Before the inauguration of this administration in 2015, bombs were going on like fire crackers in different parts, today that is not the situation except for cowardly suicide bombings. Then, a minimum of 14 local governments  were being controlled by Boko Haram, now they have been chased out. They are not occupying any territory in this country today. Rather, what you see is cowardly suicide bombings which eventually we believe will come to an end. That is one major achievement in the area of security.
What about other security challenges?
There are security challenges like kidnapping, armed robbery, attacks by herdsmen, and other forms of criminality, all of them are being tackled. Some have more successes than the other. But one thing that is clear is that this government has the capacity and the willingness to tackle these problems ,the government is working on them.
Some  have criticized your anti-corruption war as being selective?
In the area of anti-corruption,  some Nigerians are too quick to say it is lopsided . My answer has always been why won't it be lopsided, will government just go and carry anybody? No, you just don't go and carry anybody. It can only carry those who have had access to the treasury and who have abused it ,and which party was in government for 16 years it is  PDP, so naturally more PDP members will be called to answer questions because they were the ones who had access to the treasury and who abused trust. It does not mean that if anybody who is not a PDP member has a case to answer will be let go. If a case is establish against him, he will answer. In the anti-corruption war, there is no friend, no foe.
The rate at which former political office holders in PDP are crossing to APC is mind bugling, some Nigerians see this as an escape route?
It doesn't stop anything, if somebody was in PDP and he cross  to APC, if he has a case established against him, he will still answer for it. Even the National Chairman of APC , Chief John Odigie-Oyegun has said this that coming into APC does not mean corruption charges will be dropped against anybody. There are some persons who are standing trail for corruption but have crossed to APC, their trails continue. So this is not an administration that will treat corruption with kid-gloves. Statistics shows the volume of recoveries that have been made.
What have you done differently  in economy?
By the time this administration came in 2015, Nigerian economy had been primed for collapse, so there was no way that collapse wouldn't have come because the government already primed it for collapse. Don't forget that the major person in that government had said that the administration didn't have the will to save. So that was what happened to Nigeria. There were no savings when oil sold for as high as $100-120  per barrel, no savings no reserves. Then oil prices suddenly fell to below $30 per barrel. It sold for $29 per barrel at a point in the early days of this administration.  It went to around fifty something but has dropped to around $36 now, so can you compare that to a time when oil sold for $110 per barrel for many months. At that time when oil sold for that high, foreign reserves were dropping. Now that oil sells for  $40  foreign reserves are rising. It shows you the difference between an administration that has no will to save and this one that has pledged that everything that comes into the covers of the government will be spent for the people.
Don't forget that we are using foreign exchange to defend the Naira. Every week now you find $150 to $200 million used to defend the Naira, yet foreign reserves are going up. So it shows you that this is a government that has blocked the draining pipes that were used to loot the treasury. The economy went into recession in 2016 and the projection is that before the end of 2017, we would have exited recession. That in itself is an achievement. The Japanese economy has been in recession for more than 15 years and it is still in recession. In one year, an economy goes into recession and it is coming out of it, that shows resilience, it shows strength of character. We believe that when the economy exits recession, the foundation for sustainable growth that has been laid will put Nigeria on sound footing.
The average man on the street will say the prices of food have gone up even with the good economic indices you have enumerated?
The average Nigerian himself must be positive because when the economy was being degraded for many years , the average Nigerian saw it, so when the economy is being repaired, he himself must be ready to pay a price, he must be patient and have faith that this economy will bounce back. Things may be difficult but this economy will bounce back. When a child is circumcised, it is with a lot of pains, it's the circumcision that is going on in the economy, but at the end of the day , it will work for the good of everyone.
What are you doing to change Nigeria from a mono-economy?
We are doing  a lot particularly in Agriculture, a lot has been invested. In solid minerals, a lot has been invested, and those things are already showing.. Nigeria is now exporting yam. What solid minerals contributed to Nigerian economy in 2016 is far higher than what it contributed in 2015, so there is an upward swing. In fact ,there is a roadmap which will take 25 years. That road map will ensure that Nigeria never depends on oil again. These were natural resources that we have had forever but which were never tapped. This government is working to ensure that they are tapped, so the economy will be diversified and we will not have to depend solely on oil again. Oil will still be the mainstream but we will not depend solely on it.
Nigerian roads are bad and this is affecting the prices of food items, what is the present administration doing about this critical area?
Roads don't collapse in one year. It is unfortunate that roads have virtually disappeared in Nigeria. That shows you that there is a decay of 16, 20, 30 years. What we are going through is the neglect of many decades and at a time when Nigeria had resources. Now, this is a time of very lean resources and the roads are disappearing.  It's a very tricky one. However government is committed to infrastructure. Last year alone, about N1.2 trillion was spend on infrastructure and roads are a major chunk of infrastructure . It shows you that the government is aware of this problem and determined to tackle it. In the 2017 budget that was signed on June 12, the first release was over N200 billion and it's for infrastructure because when you spend that kind of money on infrastructure, it stimulates the economy, so you can't fault the commitment of this government to infrastructural development.
Are you looking at other sources of energy to improve power supply?
The Minister of Power, works and Housing  has said it a number of times that what the government is looking at is multiple sources of power. You have solar coal and others. All of them will used to provide the power that Nigeria needs.
What will you say to Nigerians?
I will tell Nigerians, this is our country, we don't have another one. Like President Buhari said in 1983 when he got into government as a military leader, he said we must all stay here and salvage it together. It is  going to be a collective work. If government is pulling in one direction and some other people are pulling in another direction, it does not pay anybody, at the end of the day it's our country. People pulling in different directions instead of cooperating with the government are not doing the country well. This country belongs to all of us not the government, some people have the attitude that the government should fail. If government fails, it's the country that fails. So I want Nigerians to please cooperate with the government and I have no doubt that this government will succeed.
What is government  doing to improve the image of the country ?
It is not solely depended on government. It is the citizens themselves that will work on that. Nigerians must learn to comport themselves, they must learn to be Ambassadors of their own country. They must represent the country well because no matter what government does at the diplomatic level, if Nigerians misbehave , it will still bounce back on the country, so Nigerians must realize that they are Ambassadors of their countries wherever they are, they must portray Nigeria in good light