Mr Mohammed Oud Salek, Minister of Foreign Affairs, Saharawi  Arab Democratic Republic (SADR) has lauded the intervention of Nigeria over the face-off between that country and Morocco.
Nigeria had at the just concluded 29th AU Summit in Addis Ababa successfully brokered peace between Morocco and SADR on the wordings of the report of the Human Rights abuses between the two countries.
The mediation took place barely a day after Nigeria assumed the leadership of the AU Peace and Security Council (PSC).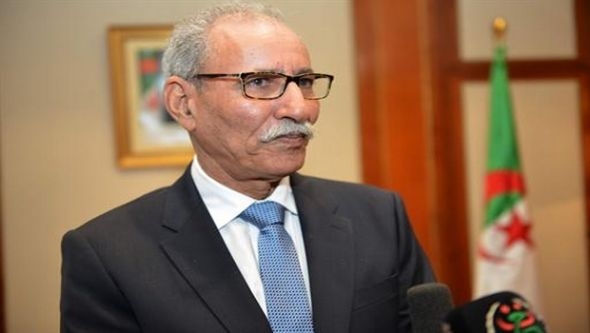 Salek, who expressed his gratitude to the Federal Government  in Addis Ababa, said Nigeria demonstrated true leadership in resolving the face-off.
"I want to thank Nigeria on behalf of my country for its support and coming to our aid when it mattered most.
"Nigeria as a leader has been supportive financially  , morally of all liberation movement against apartheid, colonialism and all forms of injustices in Africa.
"We have a lot of respect for Nigeria since the time of late Gen. Murtala Mohammed to the present government of President Muhammadu Buhari.
"We say, thank you very much for standing by us, '' Salek said.
He said further that that the Moroccan government had worked very hard to block the AU Commission on Human Rights to send a delegation of inquiry to the occupied territory of SADR but that it failed.
"Morocco joined the AU in January; It is currently occupying part of our Territory like the Colonialists.How can an African country, a pan African country become a colonialist?.
"We (SADR) are happy that the just conclude AU meeting took a very strong decision to support and resolve the conflict between the two countries.
"We are also optimistic that with Nigeria as Chairman of the AU Peace and Security for the month of July, there will be peace,'' he said.
Saharawi Arab Democratic Republic is a partially recognised state that controls a thin strip of area in the Western Sahara region and claims sovereignty over the entire territory of Western Sahara, a former Spanish colony.
SADR was proclaimed by the Polisario Front on Feb. 27, 1976, in Bir Lehlou, Western Sahara, a former communist liberation force (modeled after that of Cuba) which has since reformed its ideological and political views.
It calls the territories under its control the Liberated Territories or the Free Zone.
Morocco controls and administers the rest of the disputed territory and calls these lands its Southern Provinces.
The SADR government considers the Moroccan-held territory to be occupied territory, while Morocco considers the much smaller SADR-held territory to be a buffer zone.