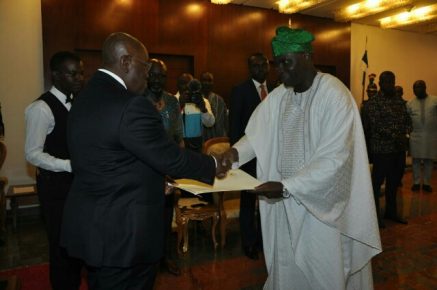 By Sunday Oyinloye
The good relations between Nigeria and Ghana got a further boost weekend with the presentation of Letters of Credence to President Nana Akufo-Addo by the new Nigerian High Commissioner to Ghana, Ambassador Olufemi Abikoye.
The career Diplomat and his beautiful wife, Kikelomo accompanied by top officials of Nigeria  High Commission displayed high sense of patriotism as they  literally carried Nigerian Green-White- Green flag to Ghana's seat of power with their mode of dressing .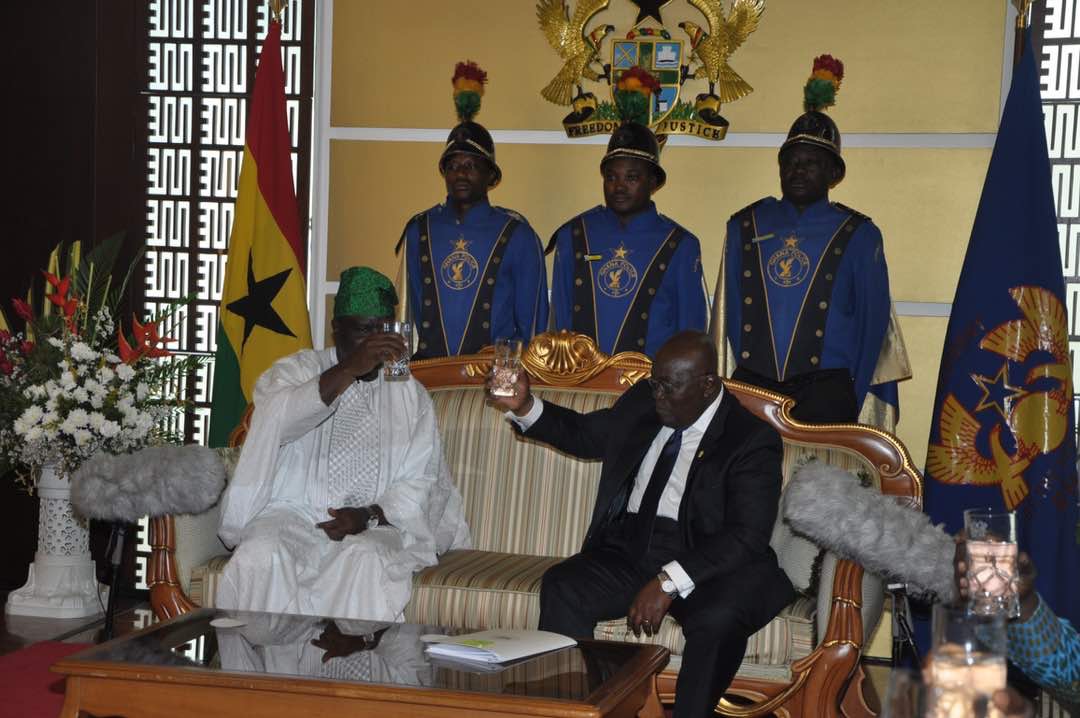 Ambassador Abikoye said the event marks a new beginning in the existing good relations between the two countries stressing that he would work hard to strengthen bilateral ties between the two nations
Abikoye  who noted that his country and Ghana are working hard to fight corruption promised to ensure that nothing breaks the ties between Nigeria and Ghana.
Ambassador Abikoye  discussed Nigeria's role at the multilateral level, especially in the area of international peacekeeping as well enforcements in Africa and other parts of the world.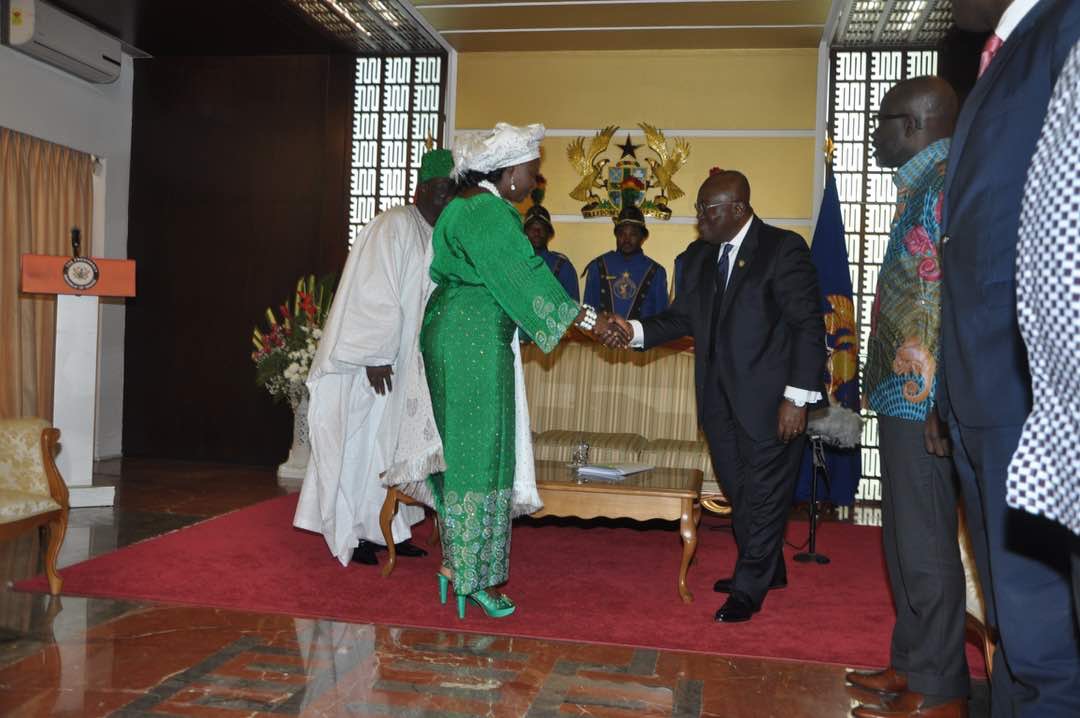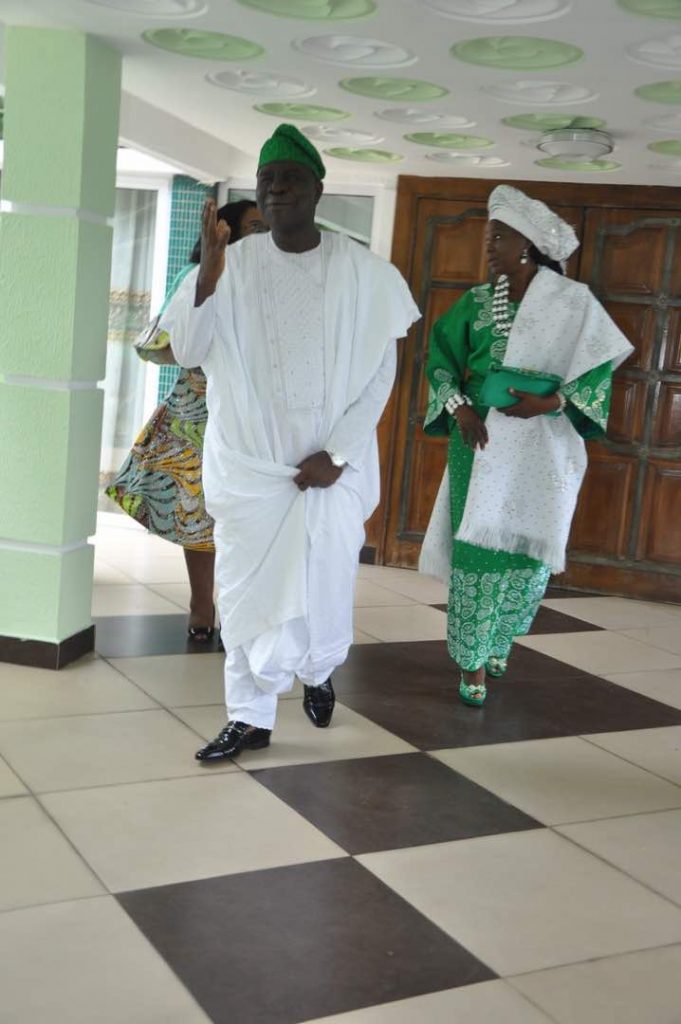 Going down the memory lane, he said friendship between the two countries predates their independence stressing that during his tenure, he would  ensure that the ties even get stronger.
In his remarks, President Nana Akufo-Addo, acknowledged the brotherly relations between his country and Nigeria
He commended Nigeria's President, Muhammadu Buhari  for what he described as his exemplary and visionary leadership, adding that Ghana and Nigeria have great roles to play in ensuring the integration of West African sub-Region
Earlier,  Ambassador Abikoye, had received salute from the Brigade of Guards of Ghana Armed Forces.