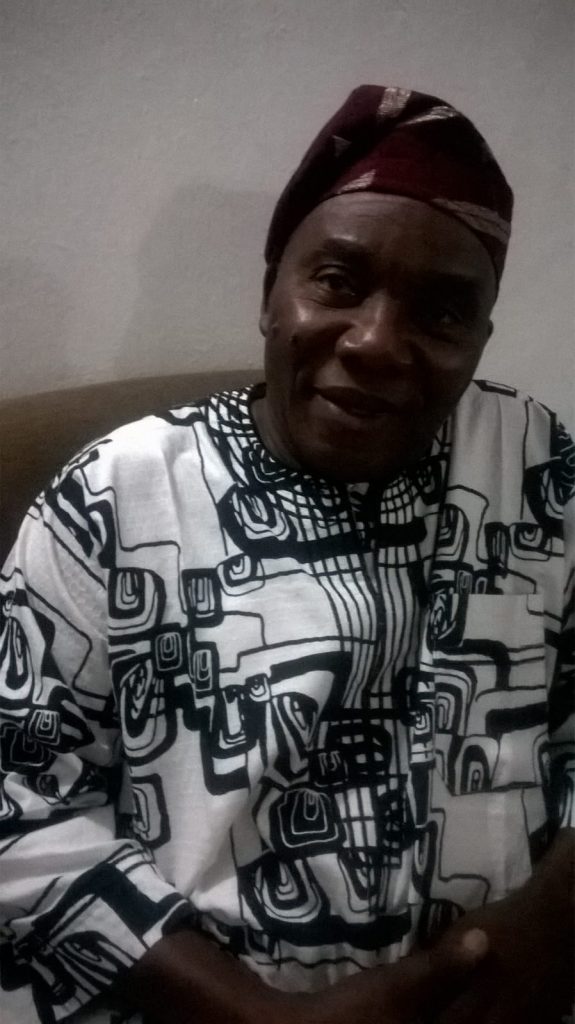 Food scientist, John FunshoTehinse is the  United Nations Industrial Development Organization( UNIDO) National Expert For Food Safety in Nigeria.He was  the pioneer Head of Department of Food Science and Technology  at the Federal Polytechnic,Bauchi, Nigeria .Tehinse worked with the International Labour Organisation, as a National Professional Officer responsible for providing technology for small scale agro-processingfor women .The food scientist  also worked in Botswana where he established food company unit for the government. He was there for almost ten years.  In an exclusive interview with Sunday Oyinloye, Publisher, Green Savannah Diplomatic Cable, during  the recent Food Safety Campaign held in Ilorin, Nigeria,Tehinse spoke  on food safety as it relates to Nigeria and other parts of the world.
---
Excerpts:
How vulnerable is Nigeria in terms of food safety?
We are highly vulnerable . If you pick up any newspaper today, you will see stories like certain number of people die or hospitalized due to illnesses that could be traced to food.Take a trip to any Nigerian hospital, go to the laboratory and ask them how many people came for typhoid test in a day, you will be convinced that Nigerians are vulnerable. Typhoid is water and food borne disease. Majority of food borne casesglobally,70 percent are related to typhoid, so we are very vulnerable.
Why is UNIDO and the Federal Ministry of Health embarking on this campaign?
UNIDO is implementing a programme that is funded by European Union to assist the government of Nigeria to improve the quality and safety of its products. One of the very important components of that project is to ensure that the food we produce in Nigeria is safe for consumers and also meet international standards. The Federal Ministry of Health also has completed the policy on food safety  with a view to modernizing our food safety system or how food safety system in Nigeria is governed within the framework of the National QualityInfrastructureProject which UNIDO is implementing.UNIDO provides  support for  the Ministry of Health to be able to do this programme which is in conformity  with the objectives of the National QualityInfrastructure Project which UNIDO is implementing. So you can see that both projects work together. It is within the objectives of the National Quality Infrastructure Project UNIDO is implementing and it is also in conformity with the policies of the Federal Government on food safety.
Many people outside Abuja donot know this policy or are not aware of this policy because when it was enacted it was done through representatives, therefore, the bigger picture is not known to the citizens and government officials in statesthat could not send representatives.So the first port of call is to ensure that the policies of the Federal Government to modernize the food safety system in conformity with international best practices is brought down to the people. People should know it people should own it. That is the reason for this campaign.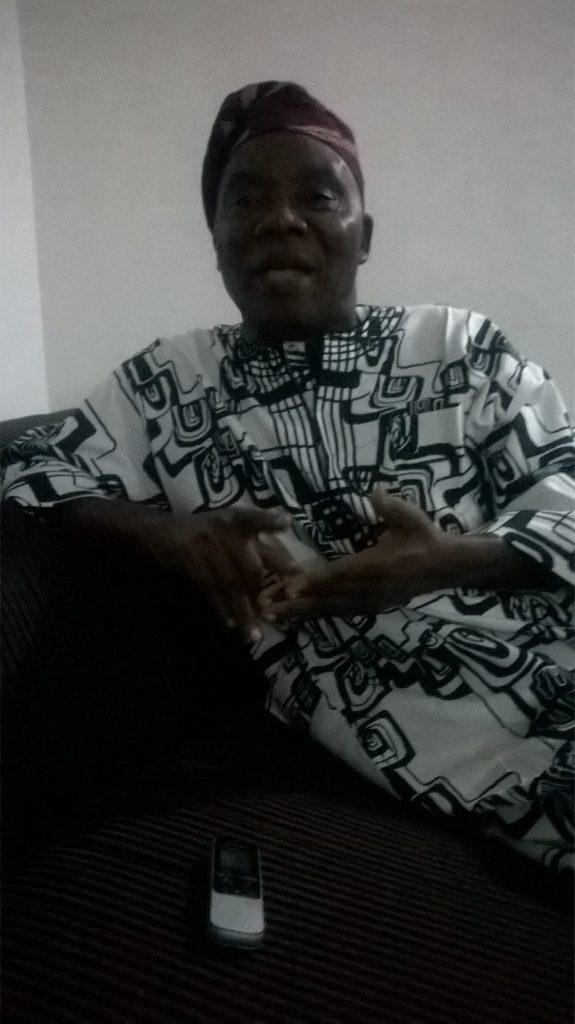 You  have worked in Botswana and other places, can you draw a comparison between the food safety measures  in Nigeria and other African countries ?
The picture is similar, we are all developing countries. In other words, the technique and the knowledge is limited but its improving. However, the reason why Nigeria's  case is different is that we have a large population unlike majority of other African countries. If you talk about one percent of a country like Botswana with a population of just a little over 2million and Nigeria with a population of about 180 million people, you can see the difference, that is why I said Nigeria's case is different. It is not that our problems are worse, but the effects on the population is more in Nigeria than any other  African country because of our population.
What are the negative impacts on Nigeria's  economy especially on exportation of Agricultural products?
First, if food is not safe it lacks what we call consumers' confidence, people are not sure whether they should buyor not buy and in most cases, when you are talking about food safety you don't want to do something you are not sure of. Majority of the countries that we should trade with are suspicious of the safety and quality of our food . Even before it is tested, you already have a red flag so our products cannot sell. What that means is that our farmers are limited in the number of markets they can apply. We went to Dawano Market in Kano which is the largest grains market in Africa. Many countries around the continent patronize that market. You see hundreds of trucks loading and moving out, but at what price? At a price that is almost not commensurate with the labour, so we can't sell optimally. Farmers are not getting the best value for their products. And what does these countries do? They come to Nigeria, they buy cheap, go back to their countries and package these products as made in their countries and make maximum profits. The question is, why are we unable to do that? Because people don't trust our food safety governance system. So, first and foremost we have to go back to government at the three tiers and see how to tackle these problems and make our food safety governance system more transparent that people in America and other places will appreciate our food.But if you have a law guiding food safetygovernanceestablished in 1955, you will know that certainly such a law cannot address the food system of 2018. The latest food safety law in Nigeria is probably about 50 years old. There are so many food safety concerns that have arisen after this law was made, so that law does not have the capacity to address current food safety concerns. Again, what is the capacity of the agencies we have if asked to monitor food safety in Nigeria?. The capacities are very poor., majority of them cannot do what they are expected to do under the law which Nigeria has established, therefore, we lack capacity , our laws are obsolete and that is why you find out that majority of the operators don't even know what they are expected to do. You establish a restaurant, nobody cares whether your workers are trained, you establish a food safety system, nobody cares whether you have a license to operate that system. You establish a food industry, nobody cares whether the food that you sell is safe. So ,everybody is just doing things the way they want. Not that we don't have institutions to do these things, but the institutions lack the basic capacity. Who goes to the market to ensure that the butchers, the vegetable sellers, the Garri manufacturers operate in safe condition? Nobody does that. They are left alone while the consumers carry all the risks.
There is much talk about Nigerian beans having issues at the international market, what went wrong?
Beans is one of  the products that our farmers grow extensively. One, it is proteinous, two, it is cheap and three, it is very good for our body system. There is a market for it because there are so many people outside Nigeria that also need the product because of its high protein content. However, this beans is also subjected to insects. Beans is easily attacked by insects, and when it is attacked by insects, the market value drops. So in order to ensure that, they protect the beans from insects, farmers use preservatives. Unfortunately, many of them are not trained in that area. If the residue of the preservative is high, the consumer of that beans will be harmed by the preservatives. Therefore, when they use it in the blind, unknowingly, and because nobody does laboratory test because of lack of capacity, when people buy it, they cook it, eat and die. However, when you export the product, because those countries have capacity, they test it and they find out the type of preservatives you have used. If it is not in conformity with their standard, they will not allow it.Because of consistent violation, by Nigerian exporters with respect to beans and products like melon seeds, they will not allow it in due to the type of preservatives some of our exporters use. UNIDO  has established a system that ensures that if you are a beans farmer, from the farm up to the export desk, your beans can be guaranteed as safe. UNIDO is building the capacity of about 60 laboratories scattered throughout Nigeria to be able to determine some of these parameters such that they are internationally known. Not every laboratory is recognized globally, but UNIDO has provided capacity for 60 laboratories.However, the number is still very small because of our size but it's a way to start and we are hoping that within the next couple of years, this 60 will continue to multiply so that the laboratories that are not doing it properly will begin to do it as it should be.
If you want to export fish now, you have to get your Quality Assurance certificate from Ghana. This is not good enough. And that is why UNIDO is helping to build the capacity of laboratories in Nigeria.
If you are asked to give basic rules on food safety what will you say?
There are food safety tips that everybody must imbibe. Good hygiene practices, if you are a butcher you must imbibe good hygienepractices, personalhygiene, environmental hygiene, you must ensure that your environment is clean.Train your workers on food safety, food handling and things like that. Capacity has to be built even talking about  farmers. They have to know about food safety. People who transport food from the farm or warehouse  to the market ought to know about food safety. You don't use the same vehicle to transport humans and food to avoid cross-contamination. Our transporters and retailers need to be trained. Again, people should know that pure water should not be left in the sun. There are other food safety tips. This is the purpose of the awareness. That is what UNIDO is trying to preach through the Ministry of Health, that we need to sit down and look at our practices from the farm to the table.