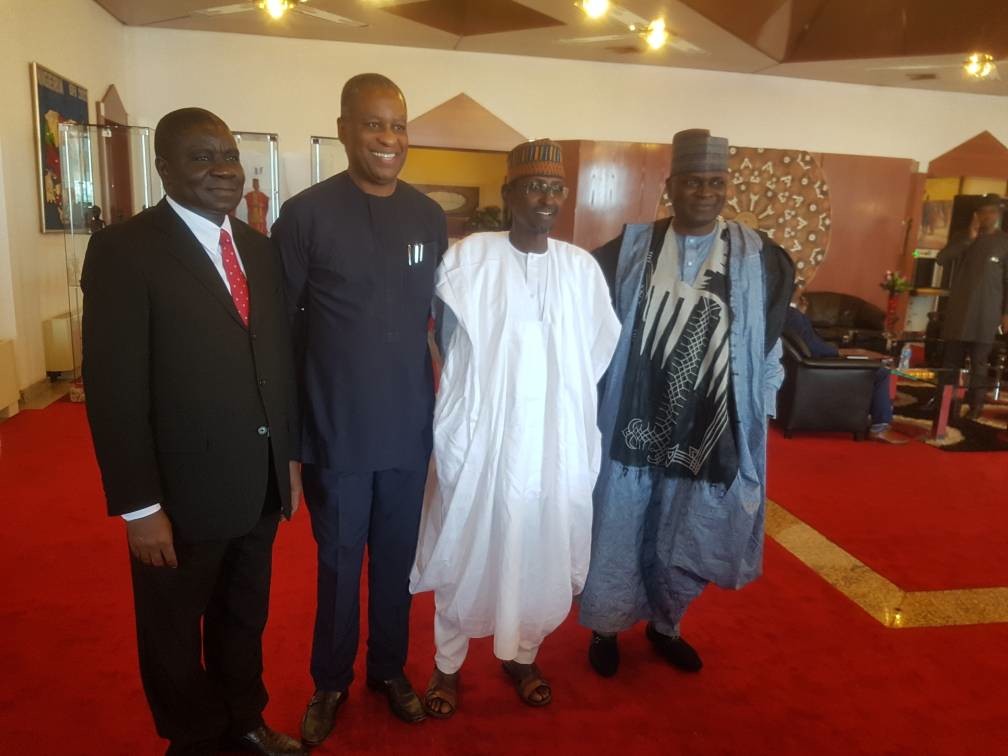 Ghanaian President, Nana Akufo-Addo last week visited President MuhammaduBuhari of Nigeria who recently returned from medical vacation in the United Kingdom.
Elated President Akufo-Addo said he was excited that President Buhari is back to work.  His words ''All of us have been very anxious about his wellbeing and it was very good news  to hear that he had returned. I am very delighted to see that he has come back and engaged in the issues of the day"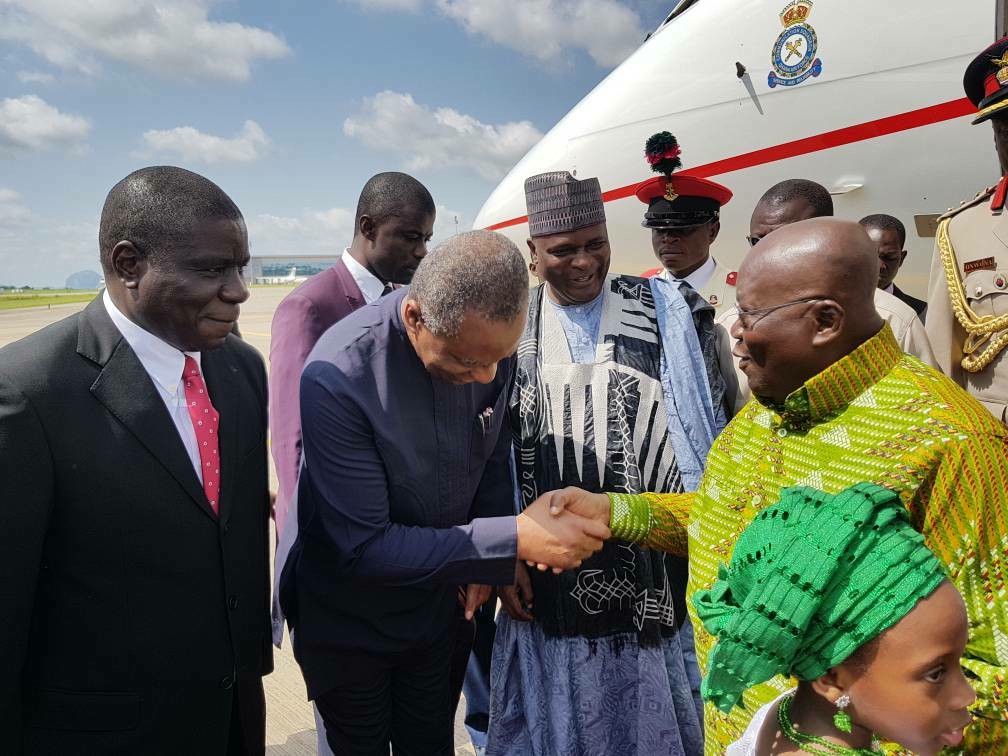 The two leaders had discussed matters of economic growth of their nations and how to expand it. They equally made commitment to sustain the fight against terrorism among other issues strategic to the development of Nigeria and Ghana.
Before he went into the meeting with his Nigerian counterpart, President Akufo-Addo had earlier been accorded the courtesy of the Nigerian Guard of Honour.
Akufo-Ado was received at the Presidential wing of the NnamdiAzikiwe International Airport, Abuja by government delegation led by the Minister of Foreign Affairs, Geoffrey Onyeama  which also included Nigerian High Commissioner to Ghana, Ambassador, OlufemiAbikoye and the Minister of the Federal Capital Territory,  Muhammad Musa Bello.