The prestigious 2017 Excellence Awards by Afroglobal Television  holds this Saturday in Canada.
The event which is expected to draw guests from across the globe will be colourful going by the previous awards organized by Afroglobal Television owned by highly industrious African, Moses Mawa and his beautiful  wife, Patricia.
According to Mawa :" The Honourable Ahmed D. Hussen, Minister of Immigration, Refugees & Citizenship will deliver the keynote speech at the event. Hosted by Hamilton City Councillor Matthew Green, the glitzy red carpet affair is presented by Afroglobal Television, a 24-hour global super channel currently available on channel 708 on Rogers Cable and 2472 on Bell Fibe across Canada.
"Formerly Planet Africa Awards, the Excellence Awards program has honoured achievers and brought together people of African heritage and others of goodwill, to celebrate leadership and excellence. Headliners and keynote speakers have included, Dr. Bernice King, CEO of the King Centre and daughter of Civil Rights leader, Dr. Martin Luther King Junior; Nobel Laureate, Prof. Wole Soyinka, Dr. Julius Garvey, son of Marcus Garvey and South African music superstar Yvonne Chaka Chaka"
The President and Chief Executive Officer of  Silvertrust Media and Afroglobal Television, Moses Mawa  gave brief  on each of the 16 Awardees to Green Savannah Diplomatic Cable.
MARTIN LUTHER KING JR. LEGACY AWARD
Honourable Tony Ince
Minister of the Public Service Commission and
African Nova Scotian Affairs, Nova Scotia
Honourable Tony Ince is the Minister of the Public Service Commission and Minister of African Nova Scotian Affairs. He was elected to the Nova Scotia House of Assembly in the 2013 provincial election, representing Cole Harbour-Portland, where he defeated the incumbent premier, Darrell Dexter, on October 22, 2013, and was re-elected in May of 2017.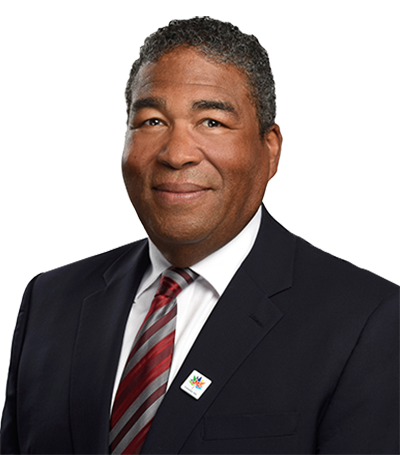 Honourable Ince has been involved with organizations dedicated to family, youth and services to the incarcerated. His multi-talented professional experiences include working as a counsellor at the Department of Community Services, Regional Educator, and Youth Worker. He also worked as a Major Accounts Sales Representative with Xerox Canada, emergency room patient attendant, a labourer/stevedore at the Halifax Waterfront, Military Police, and the Army Reserves.
Honourable Ince has owned businesses in Halifax and Toronto. He has been a member of ACTRA, with expertise as an actor and stuntman. Ince enjoyed coaching for basketball, rugby, football, cricket and soccer. He is the Co-Founder of the Black Leaders Summit, which meets yearly as the Canadian Caucus of Black Parliamentarians, representing the African Diaspora in Canada. The Honourable Tony Ince receives the prestigious Martin Luther King Jr. Award from the Afroglobal Television Excellence Awards program on October 21st, 2017.
LEADERSHIP AWARD
Paulette Senior
President & CEO, Canadian Women's Foundation
Paulette Senior is the President & CEO of the Canadian Women's Foundation. She is one of the most respected and vocal women leaders in Canada. She has captured significant attention at home and abroad as a leader and advocate for women and girls, resolute to build a safe and just society free from violence and poverty. Ms. Senior is currently the Chair of Women's College Hospital, Canada's leading academic and ambulatory hospital in women's health.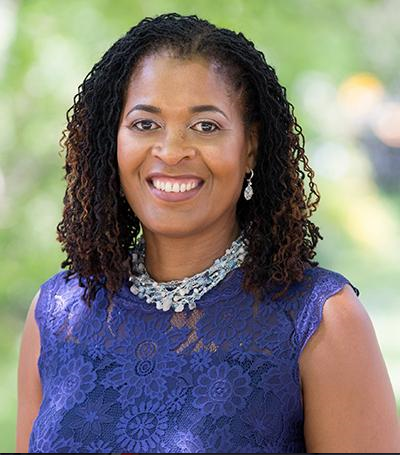 In her illustrious career, Ms. Senior has served as CEO of YWCA Canada. She has spent many years on the frontlines of social and community development. She has led, managed, and operated shelters, employment programs and housing, helping women, children and youth in Toronto. Ms. Senior has worked with Yellow Brick House, YWCA Toronto, Macaulay Child Development Centre, Lawrence Heights Community Health Centre and Central Neighbourhood House.
Ms. Senior has been an advocate at the local, provincial, and federal levels, addressing matters pertinent to social and economic transformation. She is a graduate of York University, has been bestowed recognitions such as: African Canadian Achievement Award, Black Women Civic Engagement Award, MicroSkills Margot Franssen Leadership Award, and a Woman of Influence citation. She receives the 2017 Afroglobal Television Excellence Award for Leadership.
PROFESSIONAL ACHIEVEMENT
Charles Marful
Director, Ernst & Young Canada
Charles Marfulis Ernst & Young (EY) Canada's Talent Team Director for Assurance Practice. Prior to joining EY, he served as the Human Resources Director of PwC Consulting, and later at IBM BCS. He also served as a Manager of Employee Relations, dealing with both human resources and labour relations in the retail industry. He is involved in career mentoring initiatives and speaks on career development at community events.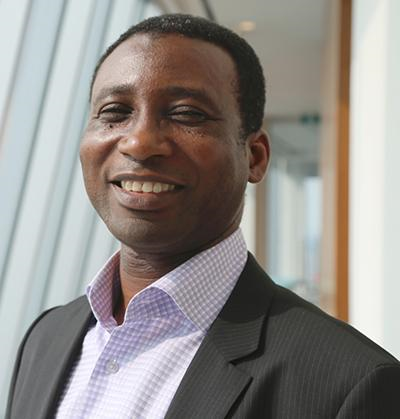 Mr. Marful was part of a judging panel for Corporate University Exchange's 13th Global Conference on Leadership Innovation in the US, helping to select innovative leadership development organisations. He is a frequent speaker on HR Strategy, Leadership & Succession, Employee Engagement as well as Mergers & Acquisitions. He sits on the Board of Farm Radio International (FRI), an Ottawa-based NGO focused on improving food security and health in rural Africa.
Mr. Marfulserves on the HR Program Advisory Board of Ted Rogers School of Management, Ryerson University. He has served on the board of AIESEC Canada and the Editorial board of HR Professional Magazine. He holds a Master of Industrial Relations from Queen's University, and a B.Sc. (Honours) in Business Administration from the University of Ghana's Business School. He is a Certified Human Resources Executive. He receives the 2017 Afroglobal Television Excellence Award for Professional Achievement.
MEDIA AWARD
Namugenyi Kiwanuka
Journalist & Television Personality
Namugenyi "Nam" Kiwanuka is a multi-platform journalist and the new host of TVO's The Agenda In The Summer. She has hosted magazine shows for the NBA and CFL. She was widely known as a Much Music VJ from 1999 to 2003. She has worked with CNN and BET. Born in Ugandan, she has written for the Toronto Star, The Globe and Mail, Upscale Magazine, was the editor of the African Business Journal, and a columnist for BBC Focus On Africa Magazine.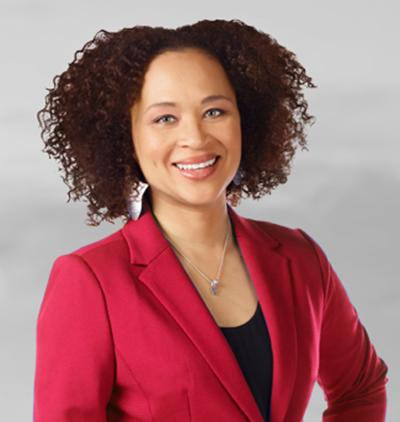 The Reel World Film Festival named Ms. Kiwanuka Emerging Filmmaker for the Class of 2013. In 2009, Chatelaine Magazine named her as a Woman to Watch. In 2003, she was awarded Best Media Personality by Urban Music Association of Canada. A highly sought-after speaker, she has presented at TEDxRyersonU and contributed to TEDxWomen. To shine light on the dilemma of the vulnerable, Ms. Kiwanuka traveled to Northern Uganda to document and produce segments for AMREF on the plight of those living in IDP camps as a result of the country's 20-year war.
A graduate of Applied Arts in Journalism at Ryerson University, Kiwanuka has managed and trained a group of 10 reporters at Radio Democracy in Sierra Leone. She conceptualized and produced This Is Africa, which celebrates the faces and places of Africa. She has guest-hosted on CBC's The Current, filling-in for Anna Maria Tremonti, and contributed to The Marilyn Denis Show. She receives the prestigious Media Award from the Afroglobal Television Excellence Awards program on October 21st, 2017.
MARCUS GARVEY MEMORIAL AWARD
Michael Thompson
Toronto City Councillor
As Councillor in Toronto, Canada's largest city, Michael Thompson represents Ward 37, Scarborough Centre.  First elected in 2003, his strong advocacy led to a city-wide Community Safety Plan, a police task force on guns and gangs as well as programs for young offenders. He has served as Chair of the Scarborough Community Council, leading the campaign to create the first ever TTC transit strategy for Scarborough. He has earned a reputation as a community-focused consensus builder and one of Toronto's hardest working Councillors.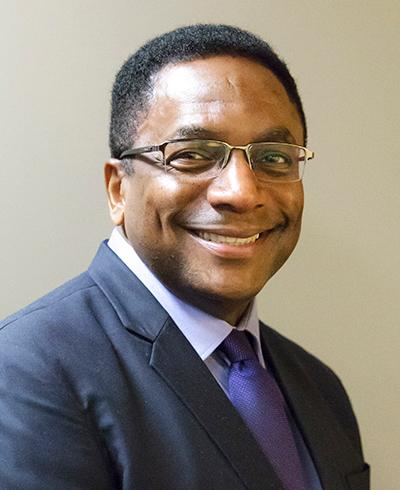 Councillor Thompson spearheaded the Wexford Heights Business Improvement Area and the Taste of Lawrence Festival, which has attracted tens of thousands of people to celebrate diversity. He has served as Chair, Economic Development and Culture Committee; past Vice-Chair, Toronto Police Services Board; Chair, Invest Toronto, Board Member, 1812 Bicentennial Steering Committee; Member, Civic Appointment Committee; and Chair, Youth Assisting Youth as well as Toronto Zoo.
Thompson has served as Director, Commonwealth Local Government Forum; Vice President, Municipal Section, Canadian National Exhibition; Member of the International Relations Standing Committee, Chair of the Crime Prevention and Community Safety Standing Committee, as well as Director, FMC. Before politics, he worked in business and the financial sector. He holds a BA degree in Economics from Concordia University. He receives the Marcus Garvey Memorial Award from the Afroglobal Television Excellence Awards program on October 21st, 2017.
SCIENCE & TECHNOLOGY AWARD
Dr. Liza Egbogah
Body & Posture Expert, and
Creator of the Dr. Liza shoe line
Dr. Liza Egbogah is one of North America's leading body and posture experts, a manual osteopath, myofascial release therapist, and the Clinical Director of the[fix]. She has a Doctor of Chiropractic, graduating with Summa Cum Laude and clinical honors from the Canadian Memorial Chiropractic College, a diploma in manual osteopathic practice and also holds a pharmacology degree with distinction from the University of Alberta.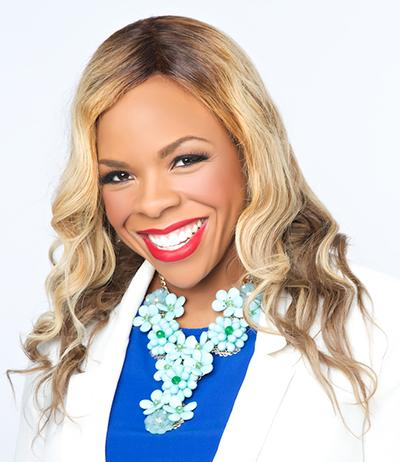 Dr. Liza has had extensive experience consulting with celebrities, professional athletes and political leaders on health matters, injury treatment, prevention and stress reduction strategies. In 2015, she was part of the Basketball Medical Team for the PanAm Games. She has provided treatment as a celebrity fixer of the Toronto International Film Festival and the Oscars. Presently, she is dedicating a part of her time to the practice of manual osteopathy.
Dr. Liza is often a guest expert on CTV's The Social and Morning Live. She has appeared on Cityline, The Morning Show as well as on CBS, TLC, MTV, Sirius Radio, CTV News, Huffington Post, 680 News, NOW, Toronto Star, Globe and Mail, among others. Her clinical expertise in orthotics andlove for fashion allowed her to create the Dr. Liza Pumps shoe line, which is comfortable enough to be worn for 12 hours, and are worn by celebrities and regular folks alike. She receives the esteemed Science & Technology Award from the Afroglobal Television Excellence Awards program on October 21st, 2017.
VISIONARY AWARD
Dr. Mansfield Edwards
President, SDA Ontario & Chaplain, York Regional Police
In 2009, Dr. Edwards was elected president of the Ontario Conference of Seventh-day Adventists, leading approximately 32,000 members. The same year, he was appointed to the Board of Directors of the Canadian University College (now Burman University) in Alberta, where he still serves as trustee. He pursued his graduate studies at the Northern Caribbean University, and post-graduate studies at Loma Linda University, Andrews University, and the University of Montreal, Quebec.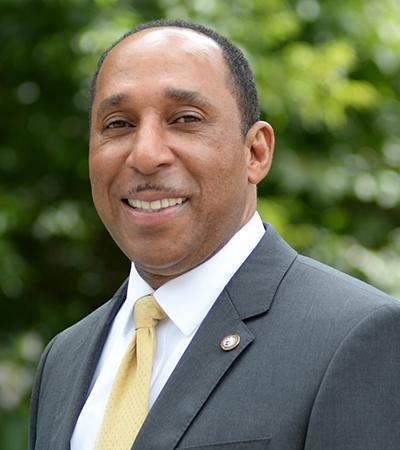 Dr. Edwards founded Discover The Power,a television program aired on Vision TV, Hope TV, Afroglobal Television and around the world via satellite. From 2005 to 2007, he served as Chaplain for the Association of Black Law Enforcers (ABLE), which includes Black police, court, customs and immigration officers in Ontario. He is also a Chaplain at York Regional Police. In 2007, he was appointed to the executive committee of the Canadian Federation of Inter-Cultural Friendship.
Dr. Edwards worked as Adjunct Professor in Ethics and Philosophy for Northern Caribbean University. He has served as co-chair of the Montreal Black Ministers Executive Council, exploring improvement for the marginalized. He received the 2008 Mayor's Award for outstanding contribution to the City of Markham; a 2010 Distinguished Man of Honour Award from the BBPA,and an African Canadian Achievement Award in 2010.He receives the prestigious Visionary Award from the Afroglobal Television Excellence Awards program on October 21st, 2017.
ENTERTAINMENT AWARD
Jackie Appiah
Actress & Model
Jackie Appiah is a Canadian-born Ghanaian. She is one of the biggest stars and favourite leading ladies in the film scene in Africa, including Nigeria's Nollywood. She started acting at the age of 12 as a part of her local church group. Her appearance on screen became regular when Edward Seddoh Junior, writer of Things We Do For Love, invited her to play the role of Enyonam Blagogee. She later took part in Tentacles, Games People Play, Sun City and other TV series.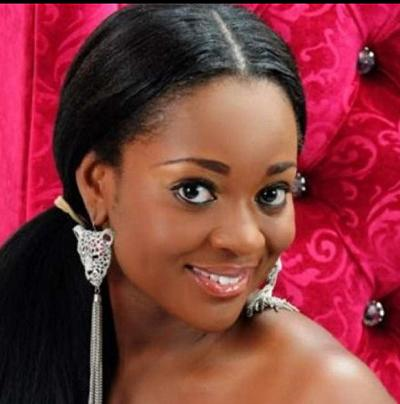 Ms. Appiah has starred in blockbuster films like Beyoncé, The President's Daughter, Princess Tyra, Passion of the Soul, Pretty Queen, The Prince's Bride, The King is Mine and The Perfect Picture. She has starred in over 100 titles, most of which she played the lead role. Appiah's face has graced many billboards and TV commercials in Africa, including a GSMF advert on protection against HIV AIDS. She won the Face Of UB in a commercial she did for television and has served as the Face Of IPMC.
Awards and accolades Ms. Appiah has received include Best Actress in a Leading Role at the 2010 Africa Movie Academy Awards; The FACE List Awards (USA);Africa Magic Viewers Choice Award for Best Actress In Drama (2013); Best International Actress Award at the Papyrus Magazine Screen Actors Awards (PAMSAA) in 2013 and 2014, as well as Best Actress in a Comedy role in 2014 and 2015 by Africa Magic Viewer's Choice Awards. She receives the prestigious Entertainment Award from the Afroglobal Television Excellence Awards program on October 21st, 2017
GLOBAL IMPACT AWARD
Dr. Stan Chu Ilo
Professor, DePaul University (USA), & President,
Canadian Samaritans For Africa
Dr. Stan Chu Ilo is the Founder and President of the Canadian Samaritans for Africa, which has implemented more than 20 projects in four African countries, including skills development, women's micro-credit initiatives, water and sanitation as well as civic education. A Catholic Priest, Dr. Ilo is a Research Professor of African Studies at DePaul University, Chicago. Fluent in English, French and Italian, he is the author of four books, and editor of three other titles.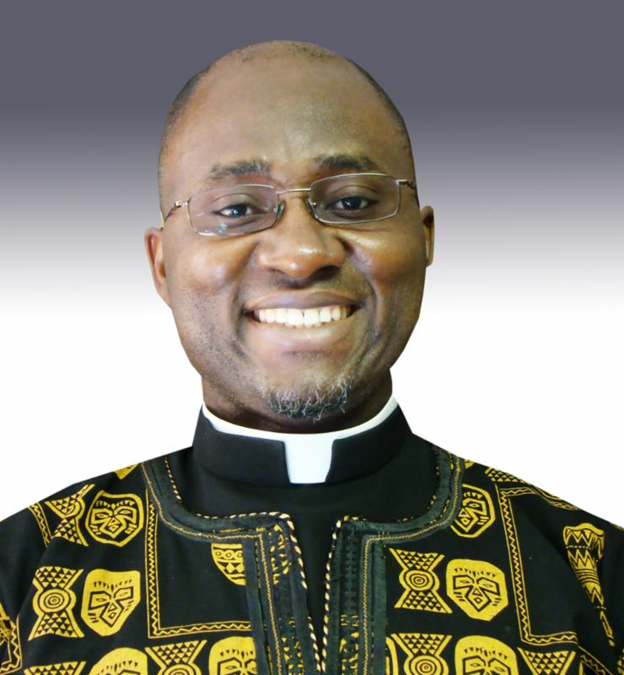 Dr. Ilo championed the water and sanitation project and the Adu Achi Women's Skills Center in Eastern Nigeria which was executed in collaboration with Engineers Without Borders (USA) at the University of Illinois Urbana Champaign. This project was recognized as one of the top ten student led community global projects at the Mondialogo Awards in 2009, sponsored by UNESCO. It won an Environmental Protection Agency (EPA USA) award and was recognized by the US State Department.
He has two doctorate degrees in theology and religion from the University of Toronto, and in Sociology of education from University of South Africa; three master's, two bachelor's, three diplomas and two certificates from Harvard Humanitarian Initiative and Oxford's School of Government. Dr. Ilo has published over 100 essays and has written for the Toronto Star, Toronto Sun, Chicago Tribune, Premium Times, The Hill, Huffpost, National Catholic Reporter, CNN, CTV, The Guardian among others. He receives the 2017Afroglobal Television Excellence Award for Global Impact
RENAISSANCE AWARD
Prof. Andrea A. Davis
Chair, Department of Humanities, York University
Professor Andrea A. Davis is Chair of the Department of Humanities at York University in Toronto, where she also holds cross-appointments in the graduate programs in English; Interdisciplinary Studies; and Gender, Feminist and Women's Studies. She is Associate Professor in Black Cultures of the Americas and has developed a certificate program in Black Canadian Studies. Prof. Davis approaches teaching as a form of activism through which she empowers her students to challenge assumptions and reach across differences, and translate the knowledge they acquire for positive change.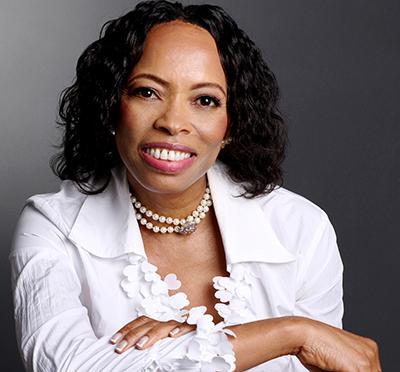 Prof. Davis is an accomplished researcher who has published widely on Black women's fictional writing and constructions of gender, and she has been invited to present her work across the Caribbean, Europe, the United States and Canada. As the former Director, Centre for Research on Latin America and the Caribbean, she worked to expand research partnerships between Canadian universities and the University of the West Indies.
The Canadian government (SSHRC)funded her research on Black youth in Canada and Jamaica. One such partnership was recognized for its exemplary contributions to Canadian society in the Council of Ontario Universities' Research Matters Campaign in 2013. Her awards and accolades include the 2017 President's University-Wide Teaching Award and the 2012 Ian Greene Award for Teaching Excellence. She receives the prestigious Renaissance Award from the Afroglobal Television Excellence Awards program on October 21st, 2017.
RISING STAR AWARD
Emmanuel Kabongo
Actor & Star ON CBC's 21 Thunder
Emmanuel Kabongo is an actor, best known for his work on the web series, Teenagers, for which he earned a Canadian Screen Award nomination in 2016. He is one of the lead stars in CBC's dramatic series, 21 Thunder, where he plays an Ivory Coast mid-fielder named Junior Lolo. The series premiered in Canada on July 31, 2017, to great reviews.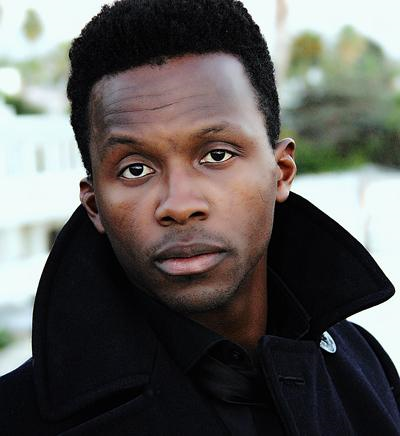 Kabongo co-produced the first season of the series, Teenagers (2014-present), alongside filmmaker M. H. Murray. He also stars as the lead male protagonist in the series. Born and raised in th Democratic Republic Of Congo, he has starred in several feature films, including The Anima Project (2013), directed by Ingrid Vennger, which premiered at the Toronto International Film Festival in Canada, and Antibirth (2016), which premiered at the Sundance Film Festival in the USA.
Also in 2016, Kabongo produced and starred in short films, including A Man's Story, for which he received funding from bravoFact. The film went on to screen at the ReelWorld Film Festival in Toronto, where it won an award for Best Short Film in 2016. Kabongo has also guest-starred on a variety of television programs, including Rookie Blue (2013-2014), Murdoch Mysteries (2014) and Quantico (2015-2016). He completed an actor's residency at Norman Jewison's Canadian Film Centre in 2015. He receives the 2017 Rising Star Award from the prestigious Afroglobal Television Excellence Awards program.
LIFETIME ACHIEVEMENT AWARD
Ettie Rutherford
Author & CEO, Women Are Worthy
Ettie Rutherford is Author and CEO of Women Are Worthy, a consulting firm that provides programs and services for women of all ages. Having served as an elementary school principal, education consultant, anti-racism expert and curriculum programmer, Ms. Rutherford continues to impart knowledge by organizing workshops, speaking at events and coaching. She initiated the Black Heritage Saturday Morning School, the Caribees Singers and Dancers, Black History celebration while working with the Police to build co-operation and partnerships.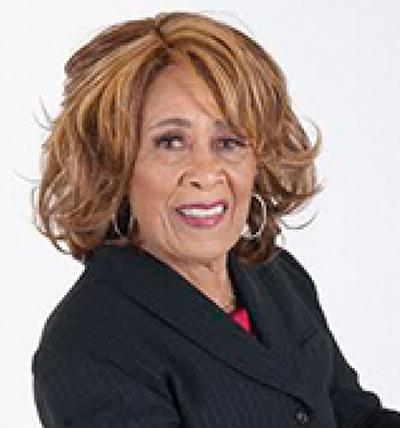 Ms. Rutherford has served as National Vice President for the Congress of Black Women of Canada. On a CBC production of Ettie's profile in Calgary, she was referred to as the Iron Lady for her ability to bring about change in the community. Author of Women Are Worthy: Why Perch Like A Chick When You Can Soar Like an Eagle, she holds Bachelor's and Master's degrees in Education from the University of Calgary. She developed the "R-I-S-E-U-P "organizational system, through which she presents programs and services based on a concerns-based model of positive change.
Awards has received many awards including the Kay Livingstone Award for her work with the Congress of Black Women of Canada; Certificate of Recognition from Markham City Council for community involvement and a Certificate of Recognition from Prime Minister Brian Mulroney for her contribution to Multiculturalism. In 2016 she was honored as one of Canada's 100 Accomplished Black Canadian Women. She receives the prestigious Lifetime Achievement Award from the Afroglobal Television Excellence Awards program on October 21st, 2017.
DEVELOPMENT AWARD
Léonie Tchatat
Founder and President, La Passerelle-IDÉ
Léonie Tchatat is the Founder and President of La Passerelle-IDÉ and LéoCharité. Since she arrived in Canada from Cameroon at the age of 16, she has designed and implemented community transformation models to catalyze the full contribution of African and other immigrants to Canadian society. La Passerelle-IDÉ's bidirectional cultural competency skills training program has been recognized for best practice by the federal and provincial governments, having served and accompanied over 15,000 newcomers by fostering their integration.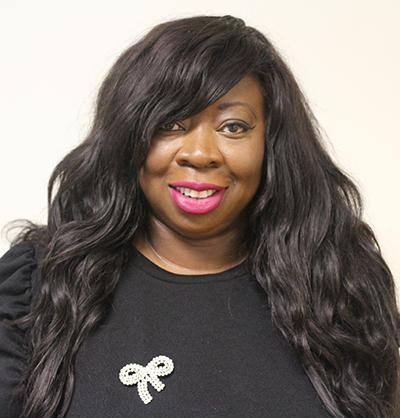 Ms. Tchatat's contributions to high level public policy expert committees in Canada have included serving on federal, provincial and municipal government-community advisory boards working towards strategic solutions in immigration, diversity and poverty reduction. Internationally, she has been invited to speak at academic, government and community seminars to share innovative solutions, leading to the implementation of new Canada-France diverse youth entrepreneurship and civic leadership avant-garde programs.
Founder of TalouaMulticulturelle, a Francophone magazine to give young and diverse Francophone women with a unique and dynamic forum, Ms. Tchatat was a member of the Canadian delegation to the World Conference Against Racism, Racial Discrimination, Xenophobia and Intolerance in Durban, South Africa in 2001. She has served in the Planning Committee for a French-Language University in Ontario and is a Commissioner at the Ontario Human Rights Commission. Ms. Tchatat receives the 2017 Afroglobal Television Excellence Award for Community Development.
HUMANITARIAN AWARD
Dr. Oladunni Churchill Abiodun
President  & CEO, Big Church Group
Dr. Oladunni Churchill Abiodun is the President& CEO of Big Church Group, with operations in agriculture, real estate, security, training, entertainment, tourism and hospitality, mining and consulting services, among others. A serial philanthropist and Goodwill Ambassador, Dr. Abiodun is the Founder of Big Church Foundation, which serves people in various countries. It is involved with fighting breast cancer, scholarships, and support for orphans, firefighting equipment and ambulance provision.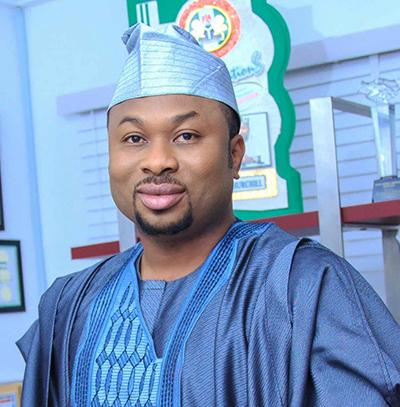 The Foundation is involved with organizing charity football matches for the underprivileged. Celebrities are invited to play to encourage persons with disability. Funds raised from the events are donated to improve lives. For instance, highly acclaimed musician Praise Adejoh, popularly known as Praiz, was signed as a Big Church Foundation ambassador for an empowerment program via Big Church Green Agriculture and mining, which is working on empowering 36,000 youth.
Dr. Abiodun and his Big Church Foundation have visited Liberia at the invitation of President Ellen Johnson Sirleaf. The visit was aimed at facilitating peace in the election process among Africans. Dr. Abiodun used the opportunity to launch his agricultural empowerment program in the country as a part of his quest to extend his tentacles and philanthropic work to the rest of Africa. He receives the prestigious Humanitarian Award from the Afroglobal Television Excellence Awards program on October 21st, 2017.
ENTERPRISE AWARD
Elder Franklin Omoruna
President & CEO, Wellness Anew & De Runa Ballroom
Elder Franklin Omoruna is the President and Chief Executive Officer of Wellness Anew, an organization with over 45 employees. Since its inception in 2007, it has focused on championing strategies to manage individuals with special needs and mental health challenges. Recently, Mr. Omoruna launched De Runa Inc., operators of Banquet Halls, Event and Entertainment Centers in Toronto.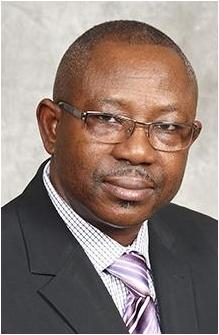 A Registered Nurse with over 33 years of experience, Mr. Omoruna works with mental health clients and as a Clinical Instructor at the University of Toronto as well as the University of New Brunswick/Humber College Nursing Programs. Mr. Omoruna has served as President of the Nigerian Canadian Association and the Edo Association Worldwide.  In 2011, he was profiled on NTA International as The Diasporan Of The Week.
Omoruna was also featured in many newspapers and magazines for spearheading large scale initiatives, which include the building of group homes for disadvantaged and developmentally challenged youth in Canada, leading the UNIC Club to upgrade the Edo State Children's Hospital, as well as provision of medical equipment in 3 senatorial districts in Edo State. Nigeria. He receives the 2017 Afroglobal Television Excellence Award for Enterprise.
HERITAGE AWARD
Dwayne Dixon
Executive Director, Nia Centre For The Arts
Dwayne Dixon is the Executive Director of Nia Centre For The Arts; a youth arts organization focusing on helping young artists find their purpose. With over 15 years' experience in the corporate, community arts, and entertainment sectors, Mr. Dixon has hosted, produced and programmed radio shows; emceed events and recorded as a performing artist.  In  2001, he landed a corporate job at Manulife Financial / John Hancock (USA), while serving in the arts.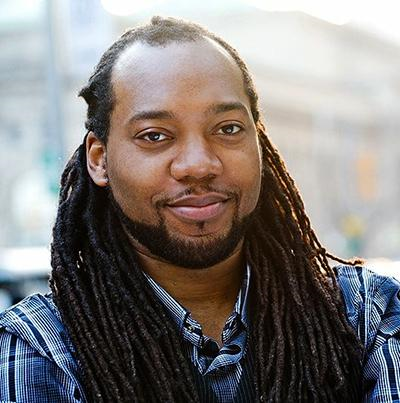 Mr. Dixon established an Urban Artist Showcase entitled, Follow Your Instinct (FYI) to create opportunities for aspiring performing artists. He joined the Board of Directors of Urban Music Association of Canada (UMAC) as Membership Director, and eventually became Vice President. In 2013, Dixon became the Executive Director of Canada's largest Hip Hop and Urban Arts Festival, Manifesto.
Back in 2010, Dixon started FYI Kids, an enrichment program focused on re-instilling self-esteem, confidence and stage presence in children using music, culture and sports as tools. FYI Kids has worked with over 3000 children and the Canadian National Institute For The Blind (CNIB), Toronto Symphony Orchestra (TSO), Toronto Centre For The Arts and Chinese Moon Festival Celebrations. He receives the 2017Afroglobal Television Excellence Award for Heritage.