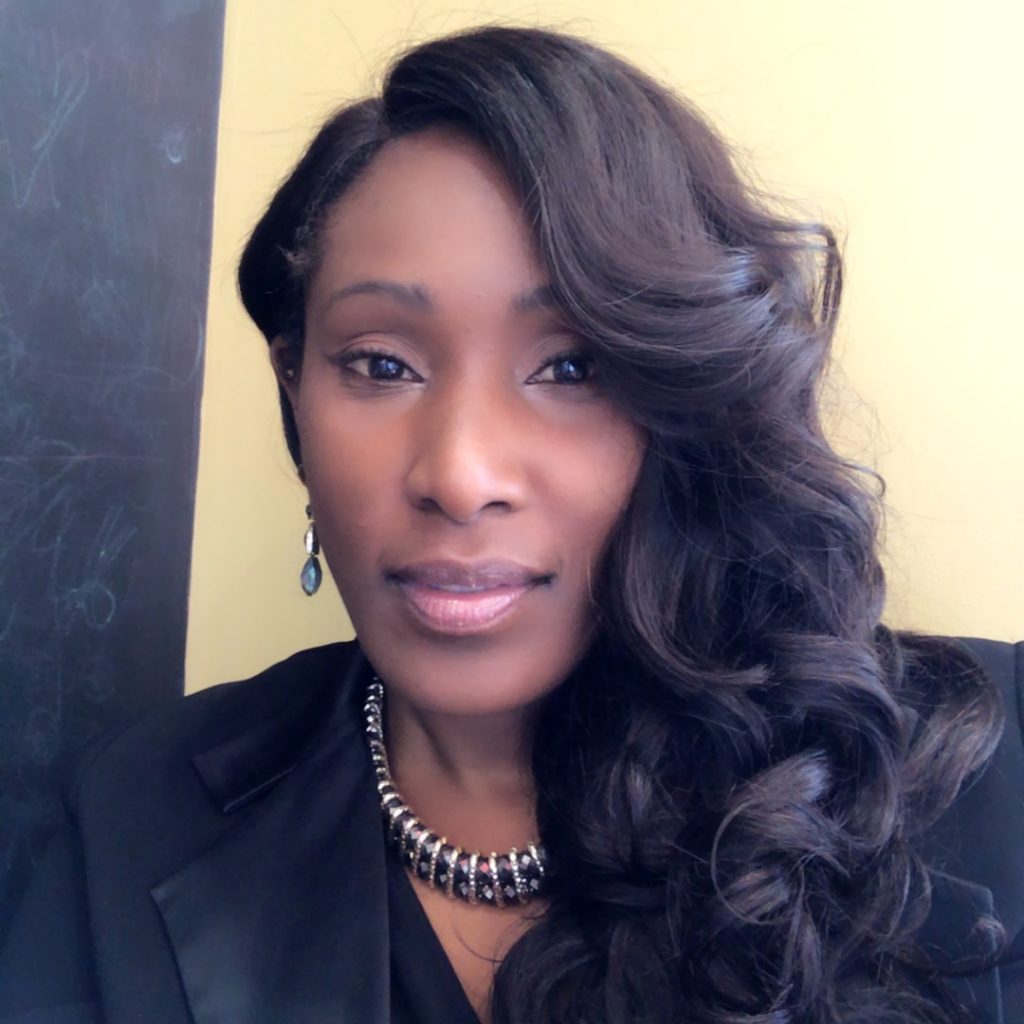 By Diahann JohnBaptiste, MPA, MS, NCC, LAPC
 Diahann JohnBaptiste, MPA, MS, NCC, LAPC is a well-respected licensed Clinical Therapist and is the owner and CEO of Generation Health Alliance Foundation, Inc. ('GHA").  GHA was founded in 2015 and has an active presence in the Atlanta community.
Diahann is an educator, therapist, and ministry leader. Diahann has a Bachelor's degree in psychology, Master's degree in Education Administration, and Master's degree in Clinical Mental Health Counseling.
She wears many hats in the marketplace but as a therapist, Diahann has provided therapeutic services to adults and children in a variety of settings in Atlanta.  She currently serve clients with Serious and Persistent Mental Illnesses (SPMI) at the Grady Behavioral Health Clinic in Atlanta. She is also the Program Administrator for the Emory Psychoanalytic Institute, and has great pleasure in serving in ministry at the Mt. Sinai Baptist Church in Atlanta.
 Diahann has developed great interest in addressing the psychological impact of trauma, particularly stemming from histories of abuse (physical, emotional, or sexual abuse). She also provides weekly therapy groups to adolescents in the DeKalb County Juvenile Justice System to address drug use and violent crime among the adolescent population.  Diahann is committed to helping her community through her advocacy work on mental health awareness, and by volunteering with various organizations throughout the Atlanta area and abroad. 
She seeks to improve the mental health and overall health of clients through disseminating information (education), performance of charitable services, conducting research, and providing clinical services.
 Diahann in this article to  Green Savannah Diplomatic Cable addresses  how to overcome cognitive distortions.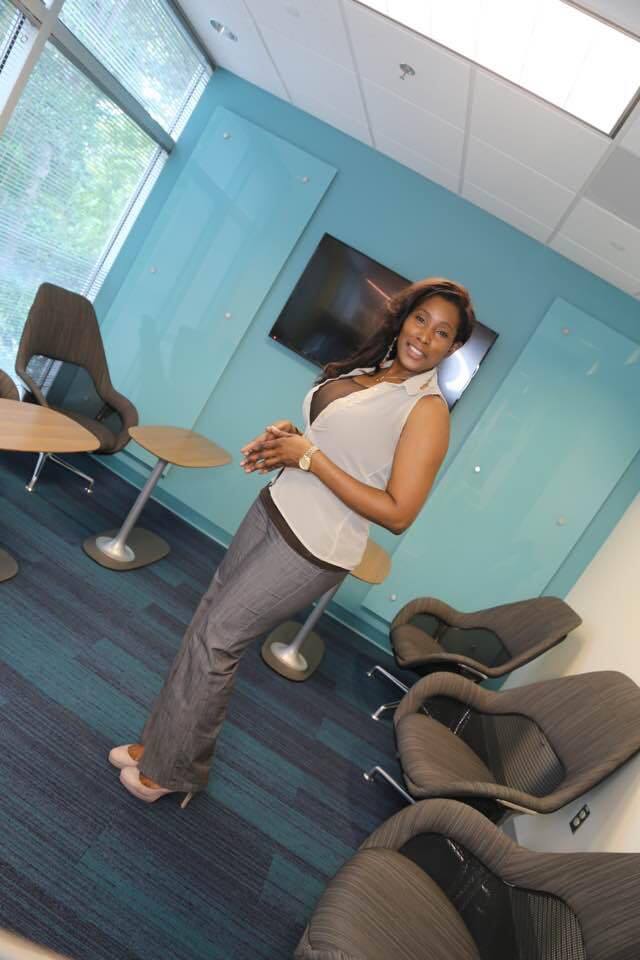 As a licensed Minister and Clinical Mental Health Therapist, I utilize in my practice both biblical principles as well as my psychological training and studies to assist clients dealing with emotional and mental struggles.
As we approach the holiday season, mental health practitioners encounter a surge of patients struggling with depression, anxiety, and grief. This influx happens for a variety of reasons. The holidays represent a festive time of the year that adds pressure to individuals who have unrealistic expectations that cause them to experience financial pressures and social anxiety
.  The holidays are over-commercialized as the season of gift giving.  The overzealous endorsements to shop during the holidays (which is a very lucrative time for major retailers) adds to the unnecessary burdens for individuals who want to please their loved ones. Patients are also negatively stimulated by the expectations of heighten social involvement at company parties or family gatherings. The excessive commitments can cause stress and anxiety during the holiday season. As a result, we see patients who report feelings of excessive sadness, which is triggered by geographic distances between family members,  unresolved conflict that has caused family estrangement, or expressed grief from the death of loved ones.
As a Minister of the Gospel, I exhort and encourage people to set their minds on God's precepts concerning how to live a life filled with peace and love. God is a loving Father and he wants you to be happy. He also wants you to follow in his ways as described in the bible.
Step one:  Be anxious for nothing, but go to God in pray and supplication (petition):  Humbly pray, beg and cry out and be relentless in your prayers to God about your dreams.  There's a quote that says, pray until something happens".
Step two:  Be thankful: You have life and strength to fight. Be thankful that you can get up every day, and can care for yourself and your loved ones. Be thankful to God for everything!
Step three:  Let God know your requests:  God already knows everything about you! He really does, but his command is to come to him and ask.  This command is not talking about your needs or desires.  God already know that about you. He is saying, come to me and ask.  Ask and it shall be given! Here again God is saying humbly petition him! If God says something a second time—its important! Beg, petition, make a firm demand to God! Let me say, there should be no shame in your game to get on your knees before God in prayer and supplication!
As a licensed Clinician, individuals may find it beneficial to be mindful about their thinking and mindset. In order to do so, it is suggested that we give up feelings of hopelessness.  Patients diagnosed with depression, or who present in a clinical setting with expressed feelings of depression, helplessness and hopelessness would need help in addressing the underlying reasons for their stated condition.  Therapeutic recommendations would vary for each individual based on a complete psychiatric evaluation or assessment.  The results of the examination may determine a need for medication, and/or individual therapy to address the symptoms of depression, and feelings of helplessness and hopelessness.
At first, it may sound strange to you, but many people struggle in silence and do not express their thoughts of hopelessness until they get to a point of feeling trapped and experience losses in their life, i.e. loss of a job, relationships, or personal items such as their home and vehicle.
Control your anxiety and worry
 It is beneficial to get help before your emotional and mental stability spirals out of control.  Feeling hopeless is serious, and it is a thought process that must be addressed in order to have mental stability.  It is important for you to realize how your thoughts and feelings are connected. Distressing thoughts affect your mood and feelings, which in turn will influence your behaviors.  Many professionals in the field of psychology and psychiatry address this cycle with a variety of therapeutic approaches, including Cognitive Behavior Therapy (CBT). CBT helps you to understand the connections between thoughts, feelings, and behaviors. Once you understand this connection, you put yourself in a better position to address distressing thoughts, such as hopelessness and helplessness.
Cognitive distortions are the culprit for faulty thinking that causes us to see our reality from the lens of despair. We victimize ourselves in a variety of ways on a daily basis without recognition of our intentional (and in some cases involuntary) injurious behaviors.
One type of cognitive distortion that is very common is "filtering".  Filtering is habitual and has a stake-hold in obstructing positivity in your life.  Filtering refers to the way many of us can somehow ignore all of the positive and good things in our day to focus solely on the negative.
Many of us filter information we encounter on a regular basis that we decide are important or interesting. Mental filtering is a way you process information, in which you acknowledge only information that fits with a beliefs.
However, we do a poor job of filtering out negative thoughts and influences.  We live in a world filled with constant distractions. We are bombarded with negativity in the news, billboards, music, and even in the fashion industry based on the expressions of today's culture.
We see t-shirts with messages that say things like, "Life Sucks".  These types of messages stimulate our visual, auditory, and cognitive senses. Negative imagery and messages are all around us, so filtering out the frequencies of negativity is a challenge.
To address this, you must look closely at situations that cause you to judge yourself, or put you in a state of thinking you are powerless or defenseless.  You must be very honest with yourself and your reality.
Are you truly unable to get help in the areas that are causing you distress?  Is there professional assistance or guidance available to you? When it comes to personal judgements and feelings of inadequacy, you must become aware of what you say to yourself, how you view yourself, and how you treat yourself.
Continued forms of self-loathing is unhealthy and unproductive.  If you are constantly rejecting your accomplishments, but quickly accept and acknowledge your failures, then you are subjecting yourself to a self-abusive mindset.
To break free from cognitive distortions, we must give an honest attempt to address the strong bonds that have cemented this behavior in our lives. These strong bonds may have origins of prior abusive and insulting statements said to you by someone you respected such as a caregiver.
Other gateways to negative influences include believing myths, oldwives tales, or holding onto experiences that have caused reoccurring dreams and disturbing thoughts.  We must be willing to talk about the origins of these distressing thoughts.  Some issues are more complicated to address such as cognitive distortions caused by chemical imbalances.
A licensed physician or practitioner can help you address symptoms that are due to chemical imbalances in the brain. This is typical for individuals who are struggling with clinical depression, generalized anxiety disorder, bipolar disorder, and other conditions.  A psychological evaluation or assessment can help you determine if you need medical advice or supervision from a licensed professional or practitioner.
Addressing cognitive distortions such as filtering requires a deliberate effort in collecting evidence that goes against or contradicts your negative beliefs. This method requires your full cooperation.  In order to have a successful outcome, give yourself a fighting chance!  Be aware of your responses to what is negative and positive in your life.
You must choose to acknowledge good experiences, positive strides, healthy relationships, and helpful people in your life.
Furthermore, you  must override distressing and disappointing thoughts, and recognize your accomplishments. On a daily basis, encourage yourself, even in the small things. Do not despise small beginnings or achievements, so that you don't grow in doubt about the future.