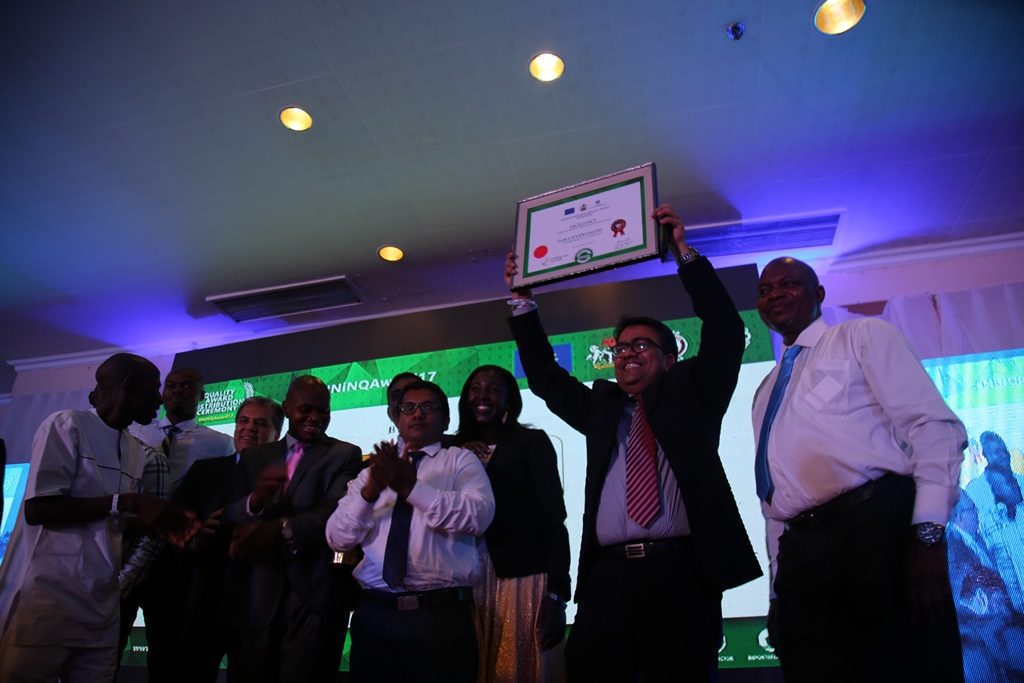 By Sunday Oyinloye
Event, the first edition of the Nigeria National Quality Award (NiNQA) , venue, Sheraton Hotel, Lagos, purpose to  reward businesses and entrepreneurs that have complied with international standards for management systems and performance improvement.  Expectedly, the hall was filled to capacity with corporate organisations and others invited for the all-important awards distribution ceremony.
The Award was established within the scope of the National Quality Infrastructure Project for Nigeria, funded by the European Union and implemented by the United Nations Industrial Development Organization (UNIDO). NiNQA was officially launched in April 2017 as part of the strategy to increase awareness of quality and standards in Nigeria.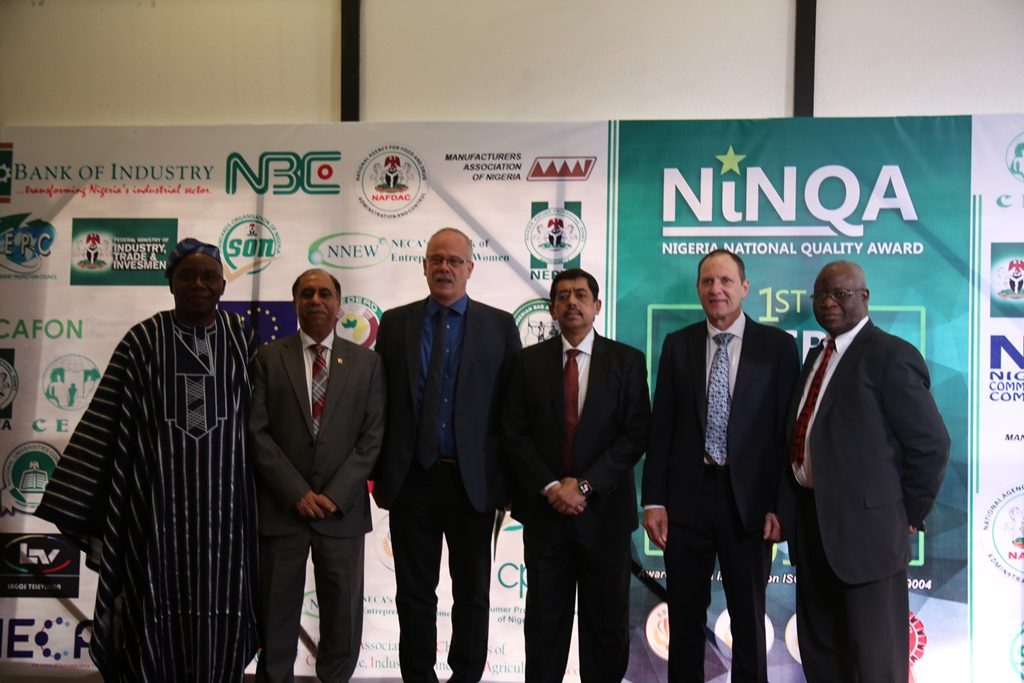 The Awards distribution ceremony is significant because it was intended to promote healthy competition among manufacturers and services providers in the country. Before products or services are accepted internationally, such must be of high quality and that was what UNIDO has been promoting in Nigeria.
Nigeria National Quality Award  is to  also improve understanding and performance process and customer orientation resulting from participation in the quality award process. It is equally intended to strengthen involvement of members of organizations working towards a common goal, not forgetting that improved services and products lead to increased consumer trust in local and global markets and ultimately in economic growth.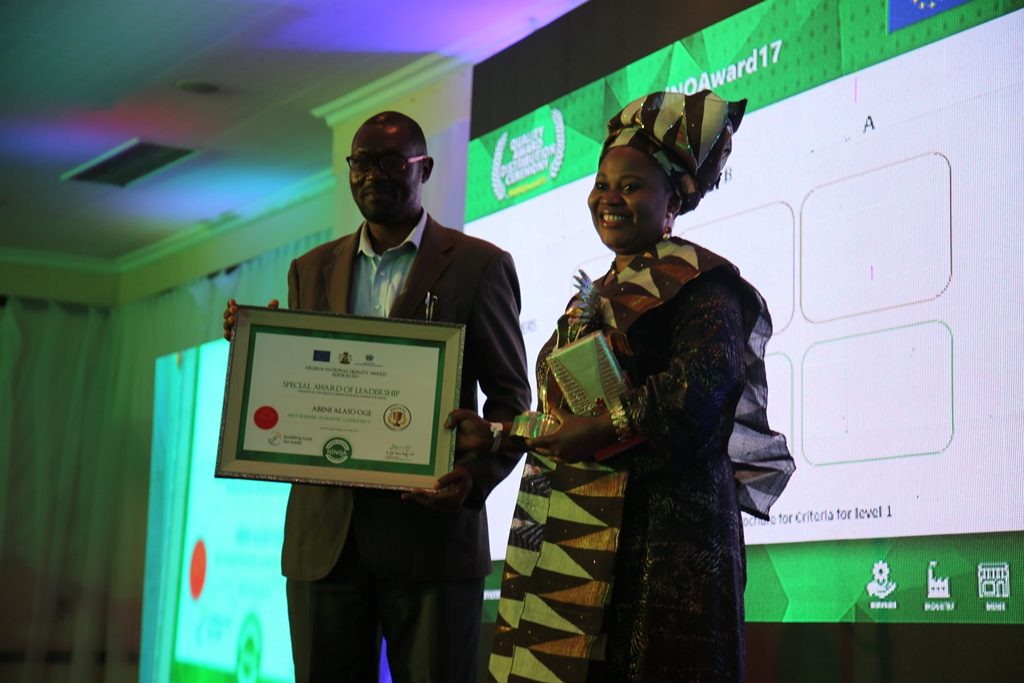 Speakers at the occasion, which included Sunil Thawani, a leading management professional with over 35 years of experience in organization design and Michael Voss, an expert Auditor on International Standards specifically , ISO 9001 and ISO 14001 stressed the importance of high quality performance by organizations. They both took the guests through more than hour lectures on ways to achieve the optimum in corporate organisations.
Winners were presented with certificates and trophies during the distribution ceremony, which was attended by industry leaders from public and private sectors, including the representatives of the Minister of Industry, Trade and Investment and Minister  of Labour who commended UNIDO for its initiative, same for the Director General of Consumer Protection Council, Babatunde Irukera.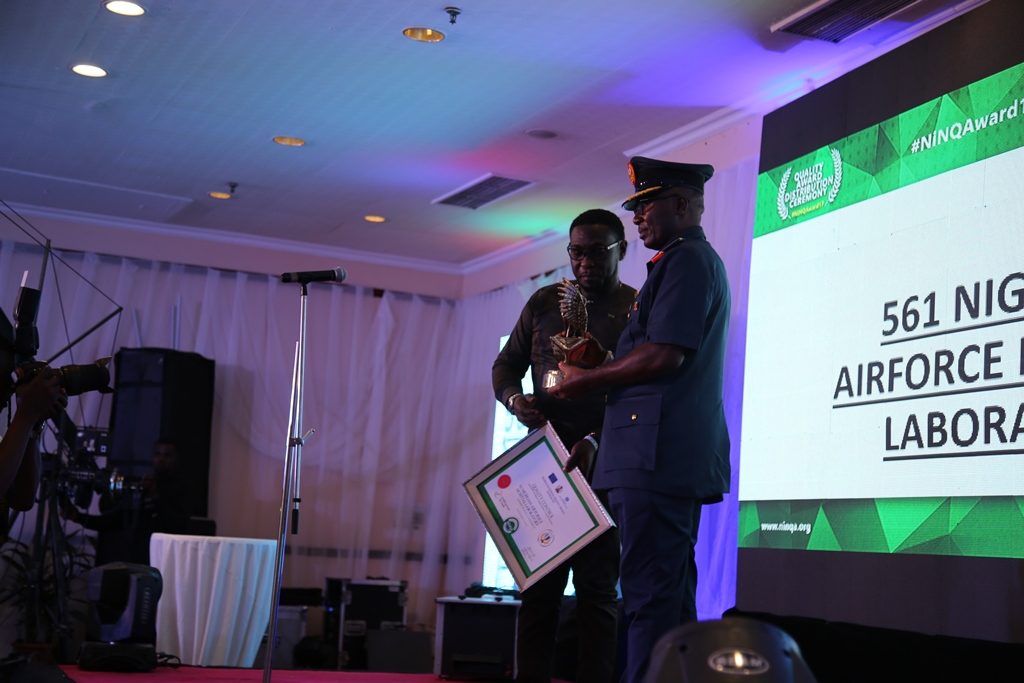 Irukera pointed out that UNIDO was  protecting consumers with the award stressing that it is a worthy venture aimed at ensuring that the consumers get the best. The Director General of National Productivity Centre, Dr.Kashim Yunusa Akor in his reamaks also expressed the same view.
Participants from a wide range of fields including education, law, laboratory testing, and manufacturing underwent several rigorous rounds of assessments based on a set of criteria derived from the standards issued by the International Organization for Standardization.
Amongst those recognized were Johnbull Amayaevbo, a legal firm (Bronze), Scientific Laboratory Services Limited (Silver); 561 Nigerian Airforce Hospital Laboratory (Silver); and Redeemer's University (Gold). The Award was organized in three categories with Clina Lancet Laboratory (C), Zaika Foods Limited (B) and PZ Cussons (A) among the highest level winners of the evening.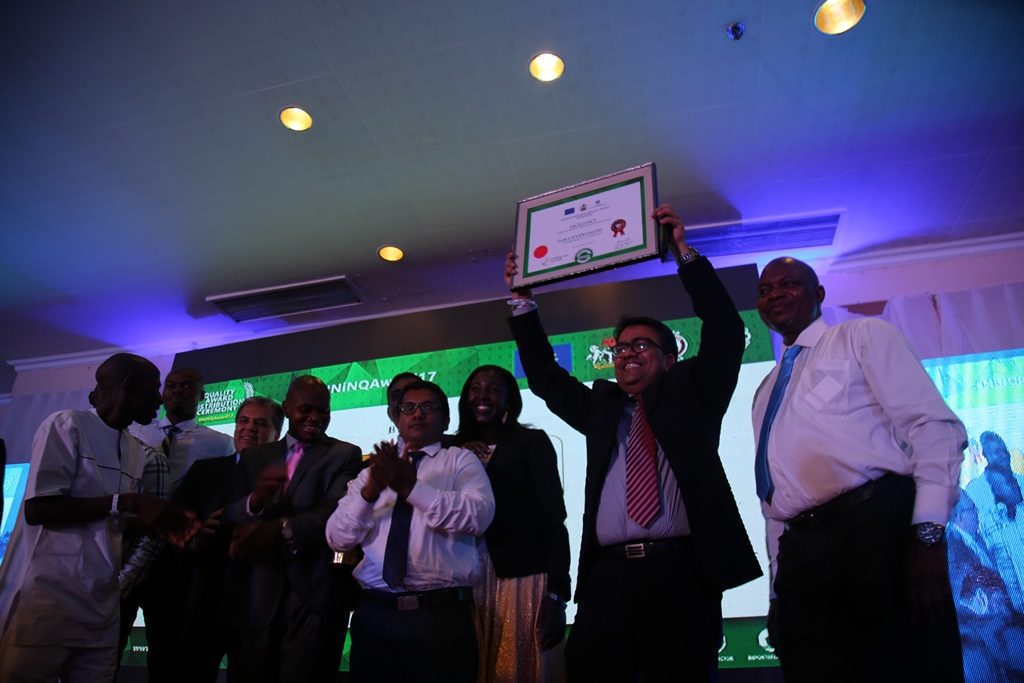 A former Ekiti Sate Chairperson of Nigeria Association of Women Journalists, Bola Omotayo of Abeni Alaso Oge label and Gusten International Academy, Abuja  also bagged the Nigeria National Quality Award.  The Head of Schools Primary,  Prisca  Godwill received the award on behalf of Gusten International Academy.
It was indeed a night to be remembered by all the stakeholders, awardees, and invited guests who all added one or two things to their knowledge on how to achieve higher quality in goods and services.