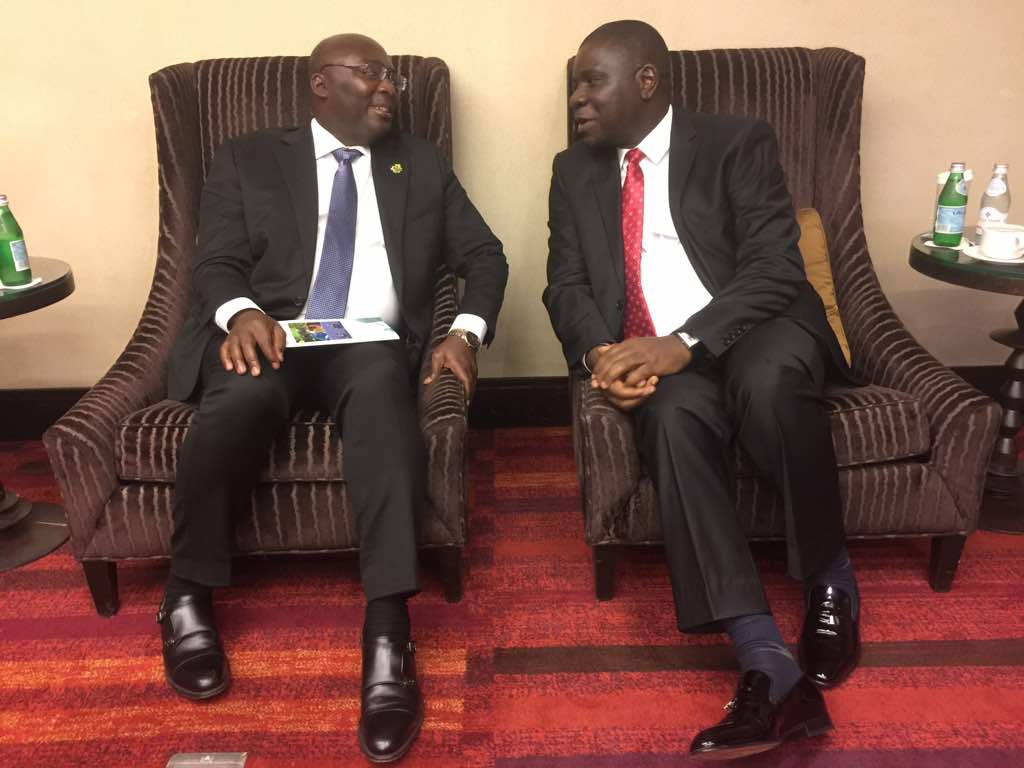 By Sunday Oyinloye
Some members of the organised private sector and business consultants in Ghana have held a conference on shift in bilateral trade and investment between Ghana and Nigeria even as Nigerian High Commissioner to Ghana, Ambassador Olufemi Michael Abikoye markets Nigeria Economic Diplomacy Initiative (NEDI).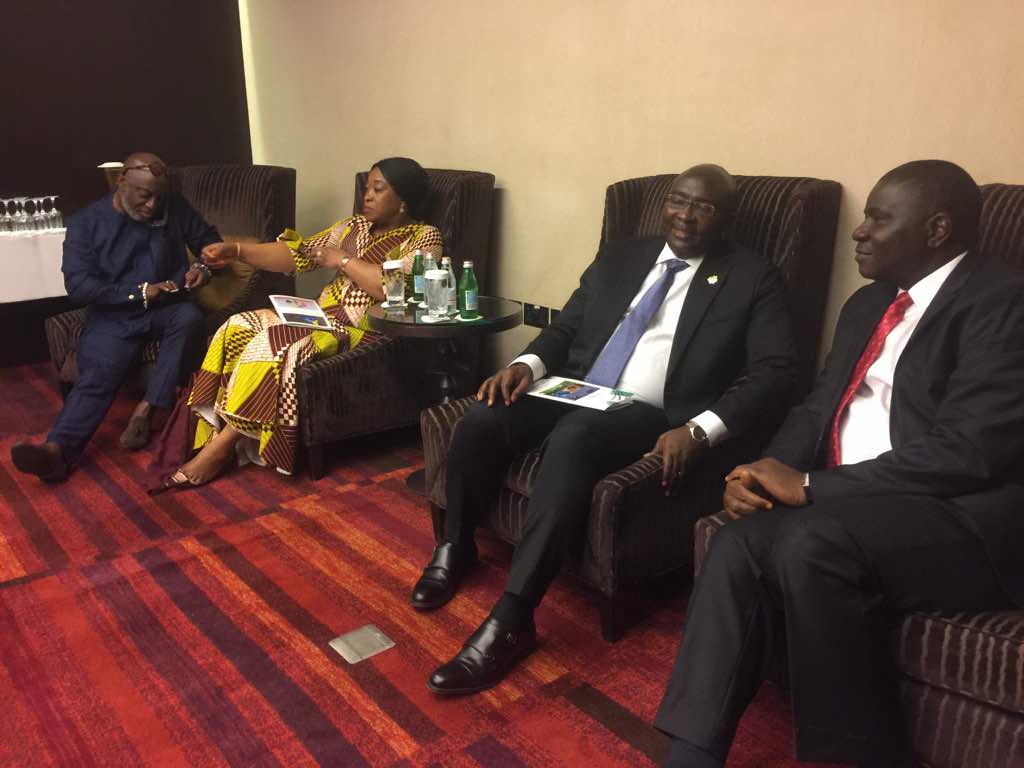 The conference christened "Ghangeria Rising 2018" and put together by Notice Board Limited, African Legal Associates and Indegene Associates  in collaboration with Ghana's Ministry of Foreign Affairs and Regional Integration was declared opened by the Vice President of Ghana, Dr.Mahamudu Bawumia and also had in attendance the Minister of Foreign Affairs ,Hon. Shirley Botchwey
The conference focused on four key sectors of the economy to Ghana and Nigeria; Agri business, Banking and Finance, Oil and Gas, Information and Communication Technology.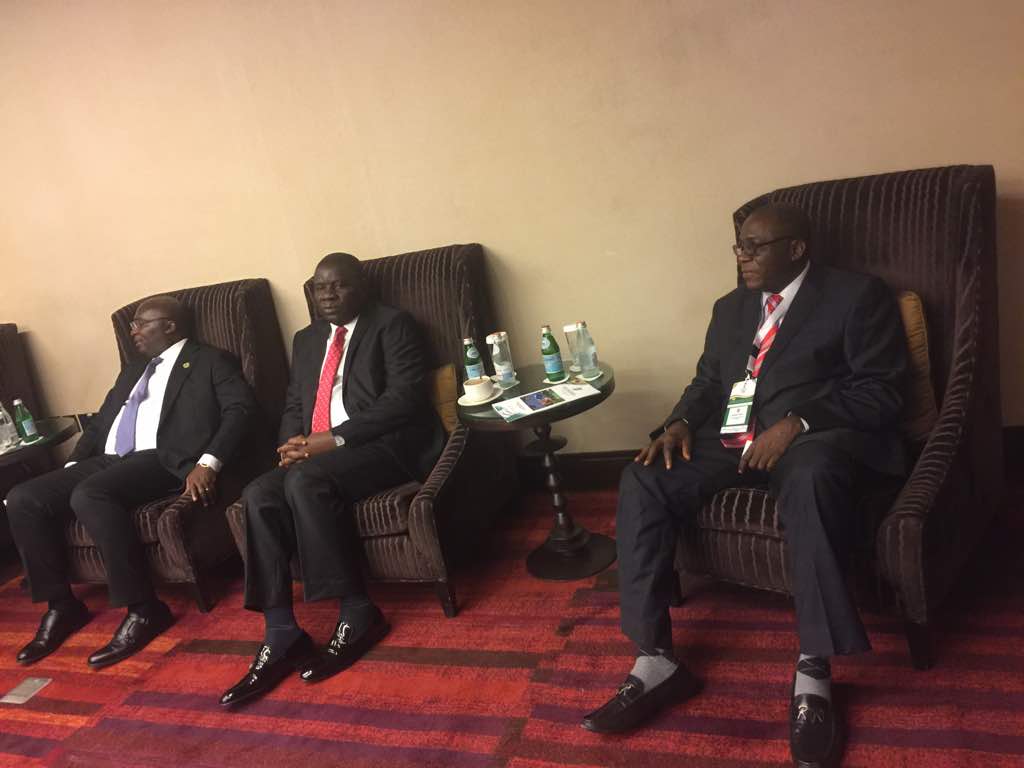 Speaking at the conference with the theme: 'Harnessing the Business opportunities in Ghana and Nigeria to Accelerate Inclusive Economic Growth and Development', Ambassador Abikoye said NEDI was instituted to create an enabling environment for businesses as well as to attract Foreign Direct Investment (FDI) to Nigeria.
His words: " Ghana has an economic initiative instituted to focus economic activities mainly with the Economic Community of West African States (ECOWAS).The two initiatives buttress the efforts of both countries  public sector to integrate businesses between them and the  ECOWAS sub-region in general."
Going down the memory lane, Abikoye reminded participants at the conference that  the two countries had  earlier held the 7*" Permanent Joint Commission for Cooperation (PJCC) in Accra, Ghana where bilateral instruments discussed and agreed upon include trade and double taxation agreements capable of supporting the paradigm shift in the emerging trade and economic initiative between the two countries.
The Ambassador disclosed that for business persons to operate unhindered, certain measures must be taken by both countries to break the barriers.
Some of the conclusions made identified areas of business where each country enjoys competitive advantage over the other which includes: Nigeria's advantage in agribusiness, Nigeria's expertise in on-shore oil exploration and ancillaries which Ghana could attract rather than contracting non-Africans, removal of barriers by each country: Nigeria should consider a bilateral concession to Ghana concerning her prohibition list; On the other hand, Ghana should remove section 27(1a) of the GIPC Act 865 of 2013 restricting foreign traders, mainly Nigerians from the retail sector of the country.
Checks showed that the conference would precipitate pressure on new economic relations from Ghana. The major promoter of this shift is the AGI President, Dr Yaw Gyamfi, a well-established industrialist in Minna, Niger State, Nigeria.
Green Savannah Diplomatic Cable gathered that the host Ministry of Foreign Affairs plans to make a Cabinet Memorandum to the Executive Council meeting for further action. The action could result to discussions at the presidential level where the President of Ghana, Nana Dankwa Akufo-Addo may raise the matter before his Nigerian counterpart, President Mahamadu Buhari.
For Nigeria, there are economic, political, and socio-economic benefits which includes preserving the increasing Foreign Directing Investment (FDI) of over $100b outflow from Nigeria into Ghana; sustaining an increasing exploits of Nigerian businesses in Ghana including eight banks, two insurance companies, Dangote Group, real estate, transportation, retail trade, oil and gas and hospitality.
The economic power would enhance Nigeria's political power within the ECOWAS region; creates employment for Nigeria's teeming youth; provides market expansion, and ensure common position on multilateral issues.
The first edition of what will be an annual conference, alternating between Ghana and Nigeria, is expected to be a platform for continuous conversation by Ghanaian and Nigerian business persons on business opportunities, practices and challenges in both countries.
Over one hundred policy makers, regulators, experts, entrepreneurs and facilitators participated at the conference.
Some Nigerians resident in Ghana who spoke with Green Savannah Diplomatic Cable commended Ambassador Abikoye for what they described his pragmatic approach to economic and political relations between Ghana and Nigeria. They challenged Nigerian diplomats in other country to emulate him.