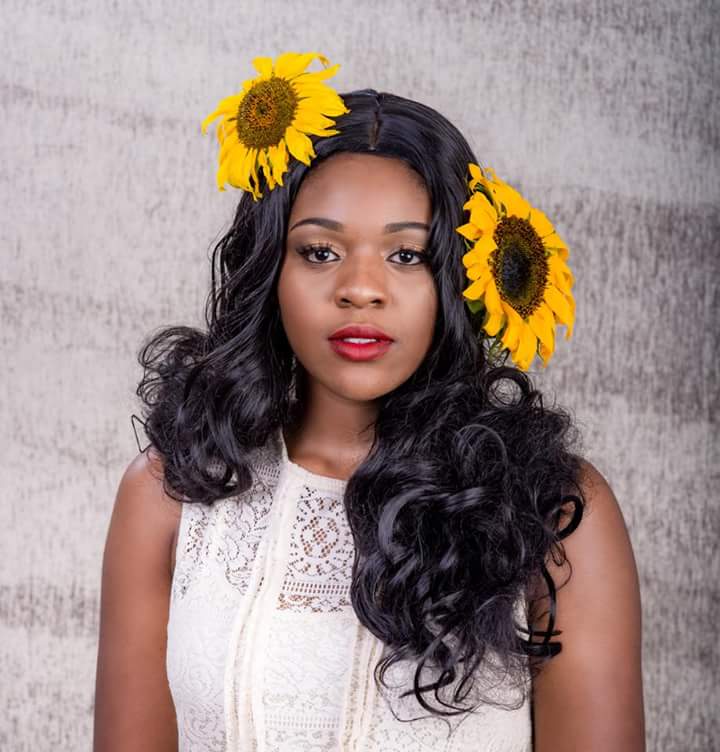 Zimbabwean Gospel Artist, Anogonashe Joy Manyika is a vibrant and charismatic young lady passionate about the gospel of Christ. Anogonashe who is fondly called AnoJoy by her fans loves singing and telling the world about the greatness of God.  She is also passionate about world affairs and good at motivating young people.  Her depth of knowledge about life is far higher than her age. She will clock 21 by December 29.  The Artist's elder sister, Sharon is also a gospel singer who has many albums to her credit and featured in concerts and music festivals in many countries of the world. If you call her family, gospel singers' family, you are right. Two of her father's brothers, Zeke Manyika and Dr. Noah Manyika were also gospel singers. Zeke who was signed to Polydor had one of his singles titled "speak like a child" sold over 250,000 copies in the UK in 1983. Noah Manyika's song "Chitsike" in the 80s remained at number 1 on the Zimbabwean charts for over six weeks.   AnoJoy's dad, Samuel, apart from being the Senior Pastor of Living Word Church International and President of Out for Christ International Ministries, has two records labels, OFCI Music and Mainsound Music. Due to her diligence, commitment to the word of God and the positive impact she is making on the youth, AnoJoy was made the brand Ambassador of Face of Arts for Christ. She spoke exclusively with Green Savannah Diplomatic Cable about her desire to impact on younger generation and other issues relating to her music and human development.
Excerpts: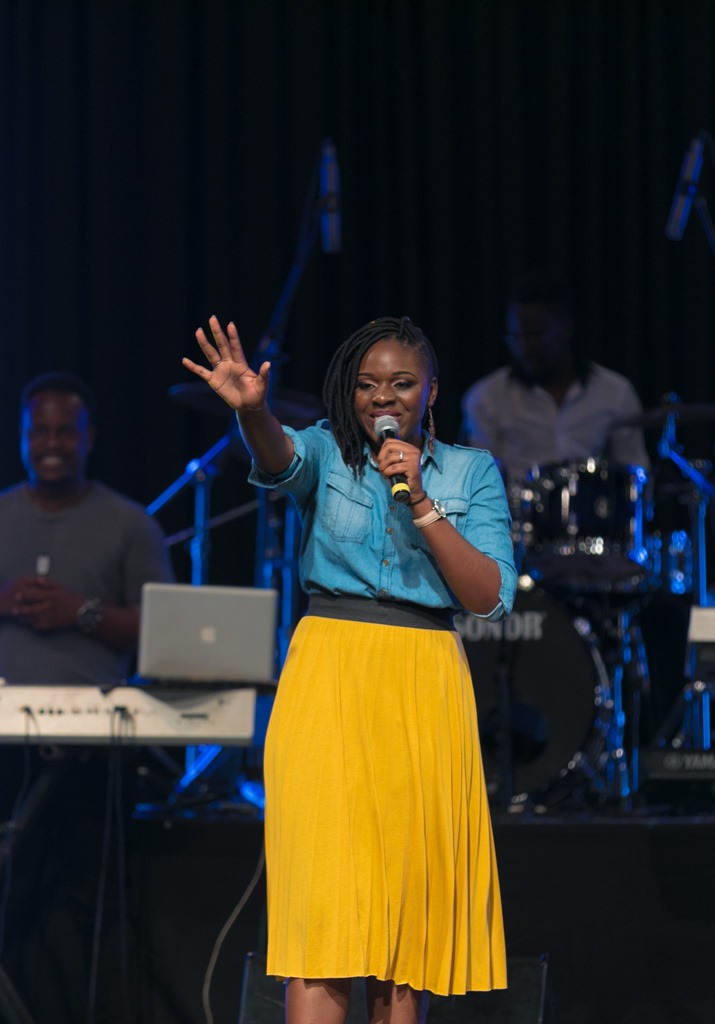 How did you come about your stage name, AnoJoy?
I did most of my high school education in South Africa. I attended Ashton College where most of the time, my classmates and friends would struggle to call me by my first name until one of my friends started to call me "Anna Joy".  So, it became my name for a very long time and I became so comfortable with it. However, at a point, I adjusted the name a bit by adopting the first three letters of my first name and just calling myself "AnoJoy".
You began to sing at the age of 6, could you recollect how it all started?
Well, I grew up in the church. My father apart from being a senior pastor was also musically managing Sharon Manyika, Martha Mangisi and House of David. He also produced most of their albums. So, I grew with him taking me to some of their concerts and at times the studio. Also around that age, my mum took me for piano, ballet and recorder lessons. Music makes me feel liberated and makes me feel alive. Around that time I wrote my first song called "Jesus I need you now". My mum loves the song; I think that's why I remember it.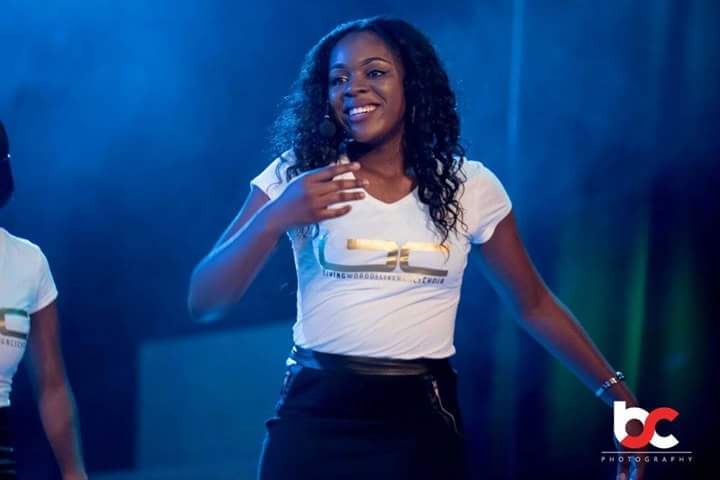 As the brand Ambassador of Face of Arts for Christ, what is your responsibility?
My responsibility as the brand Ambassador of "Arts for Christ" is to represent Christian entertainment industry in the most creative and imaginative way possible. Also, it's very rare to find young artists in their early teens or twenties singing gospel music. Part of my mission as the brand Ambassador is to inspire a lot of young people not to be ashamed of the gospel of Jesus. Lastly, my responsibility is also to carry out the Christian message with authenticity and depth and still remain relevant to this generation artistically without misrepresenting Gods word.
You first album, "My everything" was released in January 2018, what was the philosophy?
Well, this is my debut album and since I released it, I believe I have been writing in stages and patterns as to where I am spiritually. "My everything" was an album inspired by the gospel of Jesus. I was excited and motivated about the idea of faith and prayer. I like to call it the new believer album or the redemption album because the soundtrack of the album "My Everything" is a redemptive song. It is a song asking God for forgiveness, for purity, for beauty and to start a new walk based on faith and love for Jesus. I think the message of this album is Jesus loves you and no matter what you are going through and how the world may treat you, you will still be His special seed waiting to grow and impact the world in a positive way. The album is mainly focused on those who may have gone through things that left them broken, ashamed or empty. My lyrics are written in a way that is personal so that an individual can connect and be self-introspective.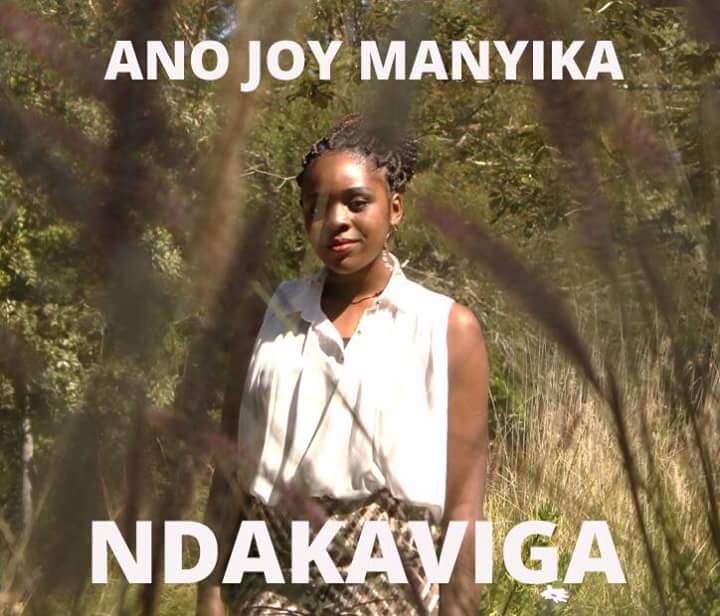 Expressions of love is a track of the album which is loved by most of your fans, would you like to speak to it?
Expressions of love was written by my father, and without a doubt I think that is why it has connected more with my audience because my father understood me artistically and contributed to me immensely at  finding my voice. It is in alignment with my real personality. We have just released a music video of it and currently people are viewing and appreciating it. It is also my first hit of the album, featuring on the gospel top 20 at Midlands FM charts debuting at number 10.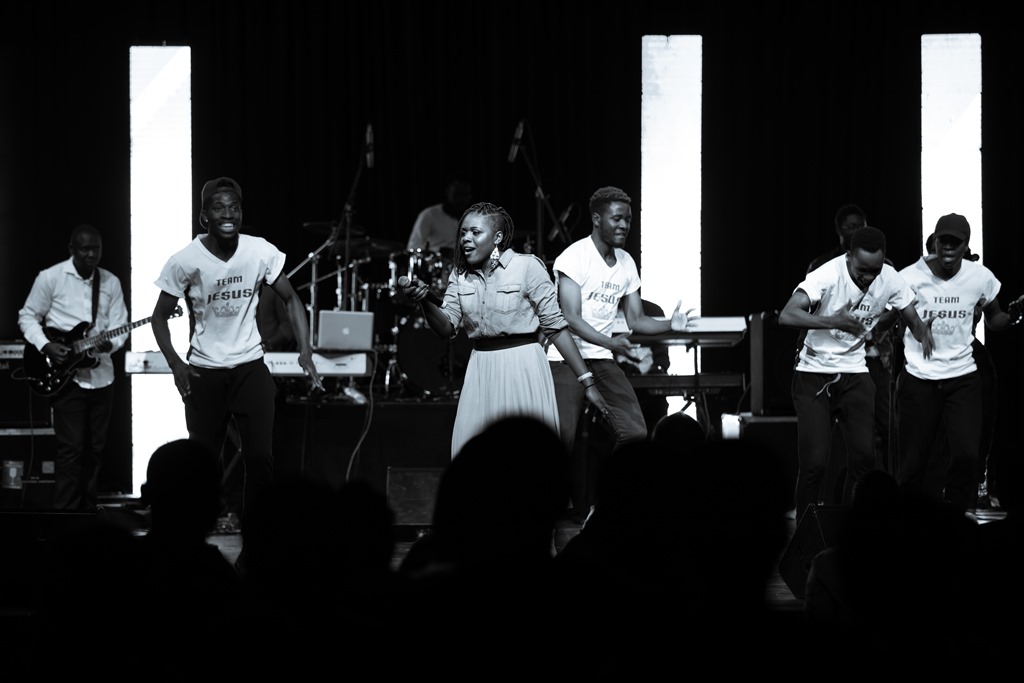 You are passionate about the youth, what have you done to ensure the younger generation in your country become nation builders?
I have started with myself. If you want to inspire other people to be progressive and effective you need to have those attributes first. Secondly, I have taken time to work on myself as an individual, spiritually, mentally and emotionally. I believe as a person, you have to build yourself if you want to build those around you let alone a whole nation. Lastly, I feel I have inspired the youth especially within the gospel music segment by simply being true to myself and my ministry. The gospel music industry for me in Zimbabwe has the image and presentation "holy" and "anointed" associated with it. However, for me as a believer, first and foremost, my main goal with my music ministry is not to receive a massive reception immediately especially whilst mimicking what other gospel artists have done before me. I have stayed true to myself and I have remained focused on my music having depth and meaning, so that it can impact someone spiritually.
Do you see future in gospel music when compared to secular music?
For me, this is what I was born to do. Gospel for me is more than just a business, it is my passion and it is a ministry to me. I believe that if a Gospel Minister humbles herself and obey God; her music will stand the test of time. My goal with music ministry is to write music that will inspire people and give people confidence and faith. I want my songs to become church hymns. I want my songs to be relevant to for generations to come and I know without a doubt in my mind that my dream will be realized. Secular music is not my calling, and I will never leave gospel music to pursue secular.
What should your fans expect from you in the next one year?
My fans or rather I like to call them Team Jesus should be expecting a lot of visuals from me in 2019.I am already working with some designers, Zanorashe and Fungai Muzoroza just to mention a few to make the creative process for my videos.  I am also working on a very exciting project with Arts for Christ which has potential to have a nationwide impact on the younger generation. Besides, I am also releasing a Christian magazine. This is something I had wanted to do since I was a child. Then of course there are a few shows lined up here and there.
When was your most memorable moment?
I don't think I have a particular memorable moment. God has been good to me all my life and I cannot thank Him enough for the things He has done for me and how I am entering my destiny day by day.
What should African youths do to secure the future of the continent?
I choose to believe that African youths are already doing well. We are really in a time in which people are going for their dreams, their goals and taking the necessary precautions, risks and sacrifices to achieve the goals they have set to secure their future and the future Africa. My mother taught me that in achieving a goal, humility and work ethic are key. As a young lady, I have always been  determined but I have never assumed that I have reached a level where I cannot attain more knowledge and wisdom and therefore, I  am always ready to create greater goals if I surpass those that I have set. Rosina Matimba once said "there is no change that will come in your life if the inward person is not expectant of results". As youths, we should consistently work on ourselves. We have the potentials to be smarter, healthier, funnier and more compassionate day by day. I choose progress over anything.