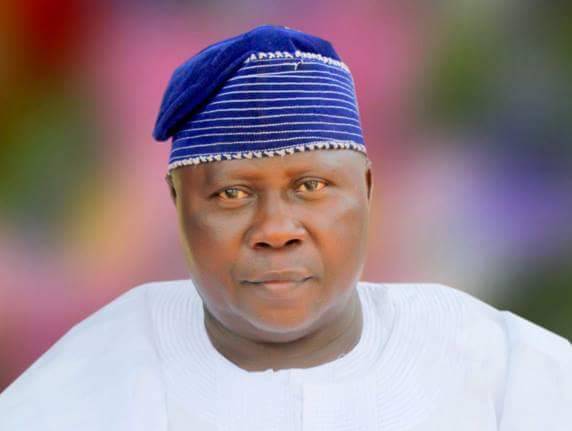 By Yemi Adurotoye
All roads lead to Omu Aran, Kwara State, Nigeria, today as the ancient town ushers in a new Olomu of Omu-Aran, Oba Abdulraheem Oladele Adeoti, whose coronation is coming on his birthday, a man of history you would say. Certainly, it is by divine arrangement that his coronation coincides with his 62nd birthday. Oba Adeoti was born on September 22, 1956.
He succeeds late Oba Charles Oladele Ibitoye Adogbajalebi'leke who joined his ancestors in November 2017.
The new monarch is from Ijoko Compound, Olomu-Efon Ruling House, Omu Aran. His father was late Prince Yusuf Amuda Adeoti Awoyinka.The growing up years of the new Olomu was in Omu Aran when it was largely an agrarian community. His primary education was at Saint Paul's Anglican School Omu-Aran.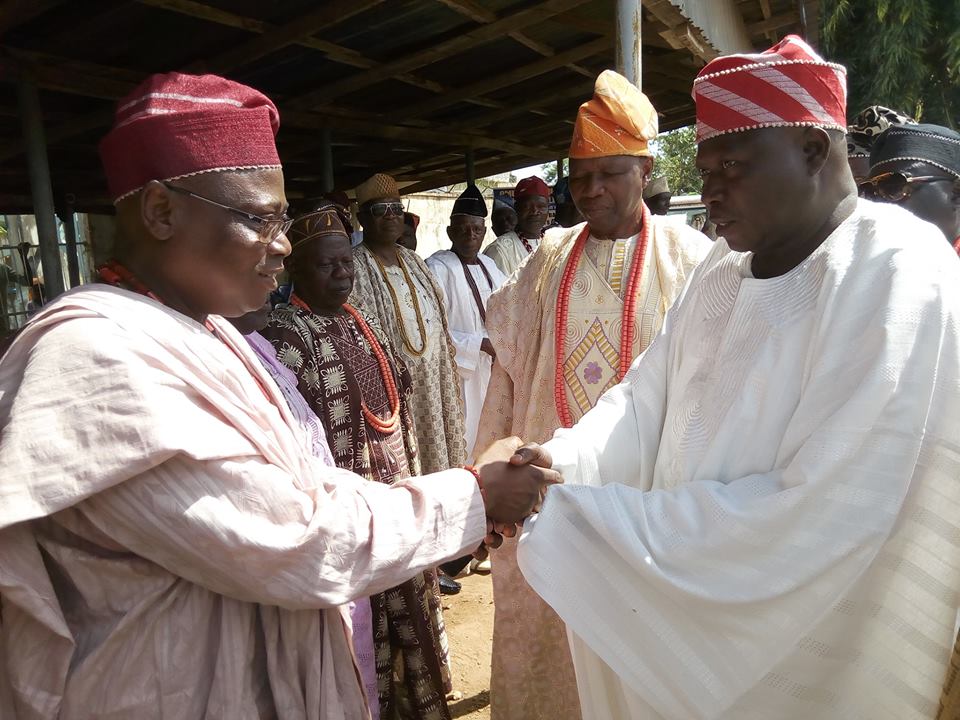 In 1966, he was admitted into the prestigious Government Secondary School, Ilorin as he passed the Northern Nigeria Common Entrance Examination with flying colours. In his quest for education at the tertiary level, he sought admission into Kaduna Polytechnic and was admitted to study Urban and Regional Planning. He today holds Higher National Diploma and Postgraduate Diploma in Urban and Regional Planning. He has since capped it with a Master Degree in Environmental Management.
Oba Adeoti started his working career at the Kwara State Housing Corporation. He also worked with Kwara State Ministry of Works, Lands and Survey. The new monarch was at the Ministry of Lands and Housing before he was finally moved to the Kwara State Town Planning and Development Authority.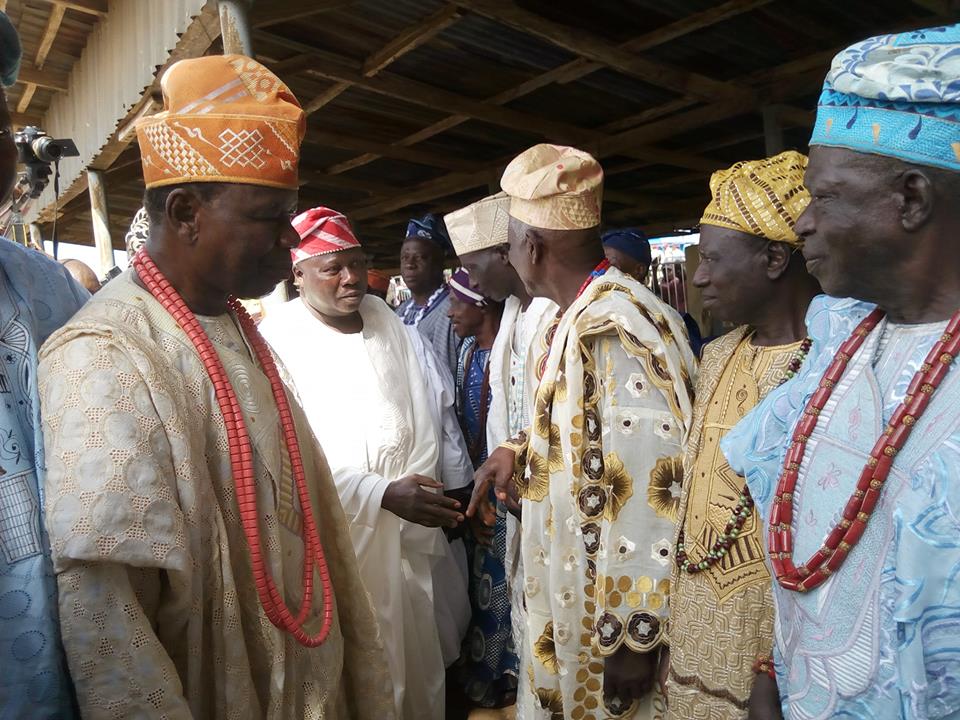 Just like other places where he worked before posted to Town Planning Development Authority, Oba Adeoti served the state meritoriously, rising through the rank of managerial positions to become the Executive Secretary and Chief Executive of the agency. He was at different times Head of Department of Schemes and Urban Renewal, Development Control. He held the position of Executive Secretary of the agency twice before he withdrew his service voluntarily May 2018.
It was not only at the official level that he performed well, Oba Adeoti is renowned for community service, always at his best when putting his professional expertise to use for the community. In his interaction with people around him, he is known to be someone who cherishes honesty, trustworthiness and devotion to duty. The Oba is equally hardworking and forthright.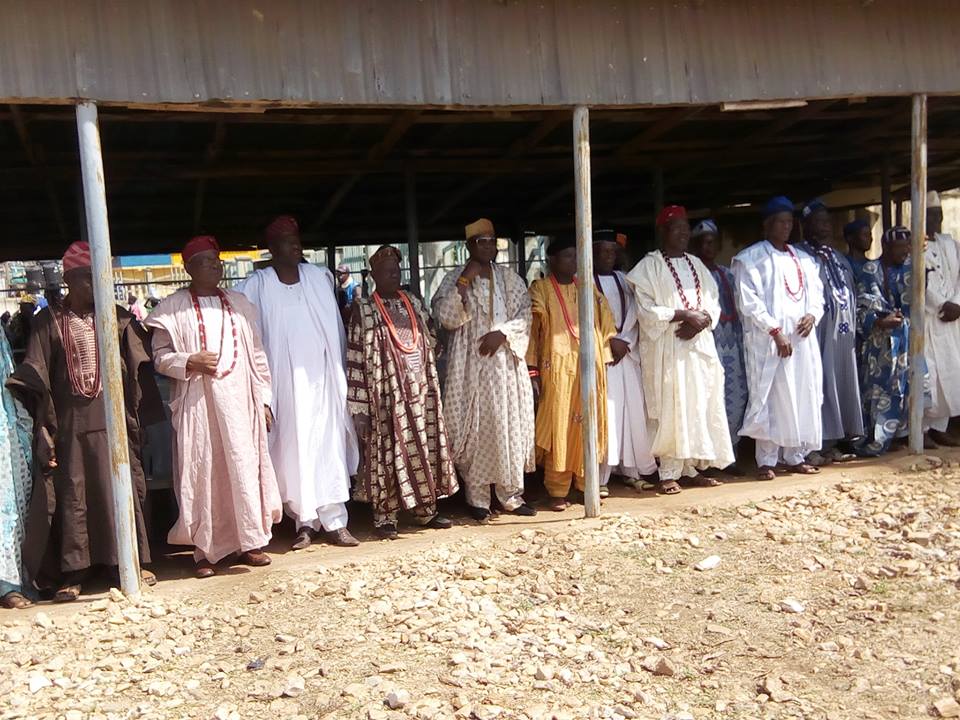 At Omu-Aran, his service to the community became more visible in 1986 when he produced a sketch of Omu-Aran for House Numbering Scheme. He served severally as member of Planning Committee in the years 1986 to 1988, 1992 to 1994, 1998 to 2000, 2008 to 2010 and 2016 till his selection and appointment as the new Olomu, and subsequent ascension to the throne of his forebears. He was the Assistant Secretary General of Omu-Aran Development Association from 2004 to 2006.
As a registered professional Town Planner and Fellow of the Nigerian Institute of Town Planners, and who had the grace of being the Chief Executive of the state physical development control agency, he mentored a good number of young professionals who are today doing well. He was the immediate past Chairman of the Kwara State Chapter of the Nigerian Institute of Town Planners and a member of the National Council of the institute.
On the social radar, Oba Adeoti measured up to expectations. He has been the President of Omu-Aran Unik Klob since 2012; a position he may have to relinquish upon his ascension to the throne.
One of those who worked closely with the new Oba is Architect Tunji Ayodele, Acting General Manager, Kwara State Housing Corporation, who was a director under Oba Adeoti at the state Town Planning and Development Authority. He described him as a workaholic who is honest and highly protective of his staff.
Having known Olomu for about three decades, he said "his choice did not come to me as a surprise because he is blessed with leadership qualities that his people are yearning for.
"He is an indefatigable personality, hardworking and fearless in condemning wrongs. He would not for any reason hide under any disguise. My experience of working with him was very pleasant,"
He enjoins the people of Omu Aran to rally round their monarch even as he advised the Oba to be tolerant of hs people and rule with the fear of God.
Tunji described his former boss as a leader because he is not bossy. The Oke-Opin-born Architect prayed for the new monarch to have peaceful reign laced with monumental development.
Also speaking with Green Savannah Diplomatic Cable, High Chief Jide Adebayo, Eesa of Omu Aran, who is second-in-command to Olomu described the new Oba's emergence as the handiwork of God, adding that Kabiyesi was not desperate in his pursuit but result-oriented.
Adebayo attests to the Oba's love for the community and the people, saying "he is always passionate about Omu-Aran.'"
The same view was expressed by the National President of Omu-Aran Development Association, Chief Bisi Adeyemi who described the new Oba as a man with deep love for his people and his town.
In his words" Kabiyesi loves our people and the town; he has worked for the development of the town on many fronts. We all wish him well"
Indeed, it is a new dawn for Omu-Aran community, a town known for its kindness to visitors and its neighbors