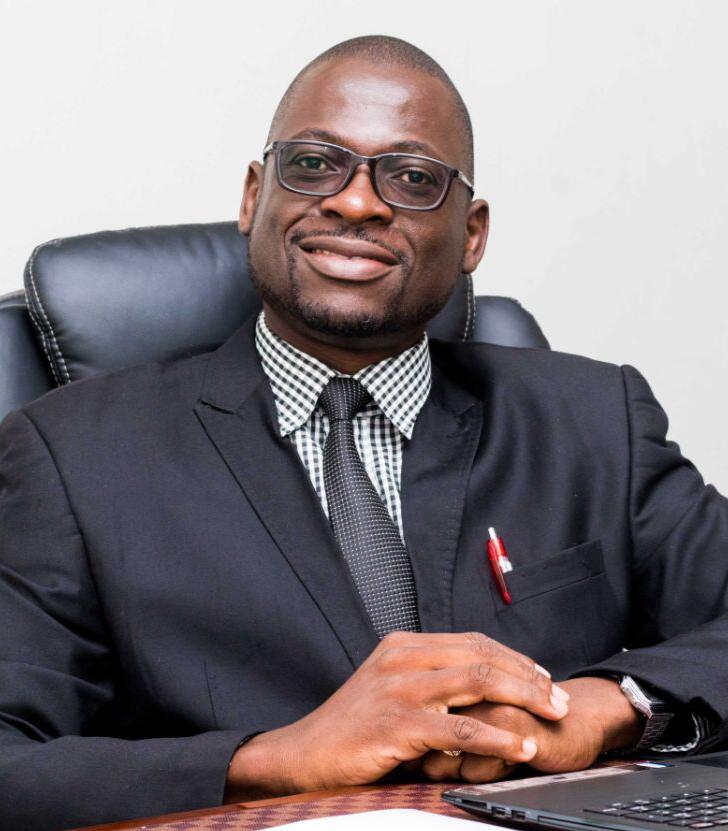 Zimbabwe-born Rabison Shumba is a renowned thought leader, author, professional speaker and entrepreneur. Rabison is in a mission to build leaders for the continent of Africa, something he has been doing for several years. He has authored a series of motivational books as well as co-authored books with international authors like Brian Tracy. He is the Founder and Director of Vumilia Africa Group, a Pan African training and business consulting company with headquarters in South Africa. Rabison also runs charities that mentor young leaders as we as help vulnerable communities with income generating projects. The author clocked 46 on July, 19, 2019. At a point in his life, he couldn't proceed with his education due to lack of money, but with determination, he had a breakthrough. Listen to him: "I have always been an academic high achiever skipping two years of primary education. My father was diagnosed of cancer just after I collected my Ordinary Level results where I emerged as second best student. My father had to prioritize the little he had to undergo chemotherapy in his fight against cancer leaving me and 14 siblings somewhat stranded. I could not afford the luxury of advanced level education as I had to get a quick way into financial independence to look after my siblings as I am a first born. I therefore chose to train as a teacher with the little my father could set aside for me. Through determination I have raised most of my siblings to 1st degree''
Rabison speaks to Sunday Oyinloye, Publisher of Green Savannah Diplomatic Cable about his works, Zimbabwe, as well as Africa.
Excerpts
You recently marked your 46th birthday and on that occasion, you gave out your first book which became a best seller, what message are you trying to pass to the world?
My message has always been that as Africans we have it in ourselves to alleviate and lift each other out of the challenges we face if only we could take one giant step to look out for one another. If only we stop making money the key focus in our relationship, we can catapult each other into the future. You do not need a million dollars to make a difference; you need to start with what you have, where you are to make the difference you want to see in the world. Someone has to give of their time, effort, information and other resources to take others where they need to go. In the end, one has to have a heart for the brother and sister next door. We need each other.
As an Author, what do you consider to be the reasons behind the dwindling reading culture among African youths, and how can we go back to the era where reading was taken seriously?
There are many contributing factors to the loss of reading culture. First, the world is now fast paced and reading is taken as a chore. Second, there are not enough great writers hence people grapple with old content that has lost touch of realities on the ground. In addition the younger generation has been born into a world where they can access information on the go from the various media sources especially on their mobile phones. There is therefore very little time left to sit down and try and read a thick literature volume. We must therefore move our content into other forms other than the book as we know it; electronic media, make the books smaller for ease of consumption and keep the content up to date and stimulating. The other way to increase reading culture is to also encourage young people to write. That in itself pushes young people to read. It also helps if we have more young people writing their own narratives as there is peer mentoring that may start to happen.
What impact have you made on the lives of the youths in South Africa where you live and your home country, Zimbabwe?
Over the years I have worked on youth empowerment programs which span from training, coaching, mentoring right up to advisory services. In addition, I have also equipped many who wanted to setup their own organisations and initiatives to get off the ground and see their dreams come to pass. I have done career conferences as well as donations of sanitary pads to those in need. More importantly the focus now has been around teaching them how to turnaround their own circumstances and not wait for someone or some Government to come with a silver bullet or magic wand. As a thought leader, I have tried to model before them how they too can make a difference with very little.
You are one of the elites from Zimbabwe, given the current economic hardship in your country; do you entertain any fear about her future?
Not sure if I am elite, I identify with the struggling masses in my country. The future of Zimbabwe is full of uncertainty judging from the events in recent years. Policy inconsistencies, rushed reactionary thinking as well as inaction on corruption has left us where we are now. The truth is we are approaching four decades of independence and yet the majority continues to suffer at the expense of the few elites with access to means of production. The resources are being plundered by the same few people and future generations will judge the present generation very harshly questioning if we ever thought about the future in our present quest to fulfill the addictive greed and desire for personal aggrandizement. The future is bleak unless drastic changes happen now. It will take years to repair the dents being created in the present.
As a literary person, what is the string of consciousness among creative persons across genres in Zimbabwe as well as South Africa?
Creativity needs incentive to thrive. While there is appetite for creative productions across various genres, there is no corresponding sustainable and lucrative incentive for the upcoming. It is sad that in nations where economic turmoil wreaks havoc, certain forms of entertainment become a luxury leaving the creatives with no one to exhibit their creative power to. In South Africa, there are a number of initiatives that boost the arts such as talent competitions and searches. There is need to also improve consciousness across the two countries by revising and reviewing curriculum in schools that has put academic prowess ahead of creative endeavor. It is a mindset shift we need to realise all career options are important and deserve wholesome support.
Do writers in the two countries write with courage on issues, or do they for safety reasons prefer to use pseudonyms?
There is always free of speech granted but not so much freedom after speech. People write and comment in fear of what could happen to them. As a result, the narrative or collection of history is tainted and diluted by the fear of fellow mankind. We are not being fair to those coming after us as we have to play it safe all the time. That is the disease affecting our continent. We hate the truth with a passion. We rather be lied to. In fact we rather opt for no comments at all. It is sad.
What are you working on at the moment?
I am working on reaching more young people on the continent, building leaders daily, writing more and building a diversified business enterprise.