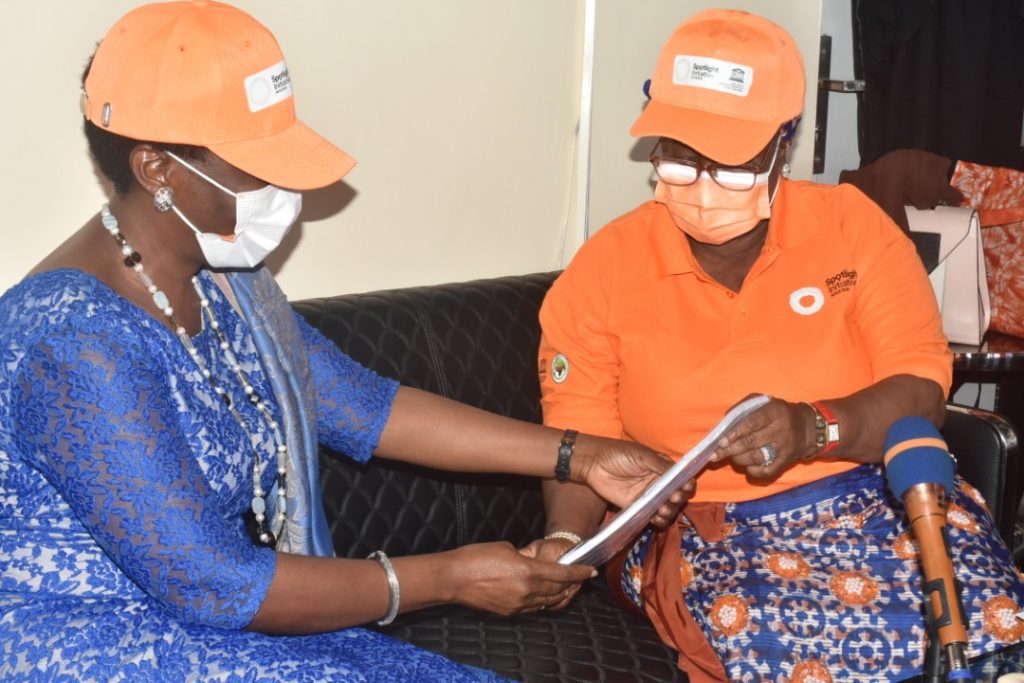 By Sunday Oyinloye
International Society of Media in Public Health (ISMPH) has been pushing the European Union funded UNESCO Spotlight Initiative which aims at putting an end to Sexual and Gender Based Violence (SGBV) in Nigeria's higher institutions. The institutions being used as pilot project are the University of Lagos, University of Abuja and Sokoto State, University.
Towards this end, ISMPH has made advocacy visits to the University of Lagos, University of Abuja and Sokoto State University, to present UNESCO's Gender Mainstream Training Manual so that they could impute it in their General Studies.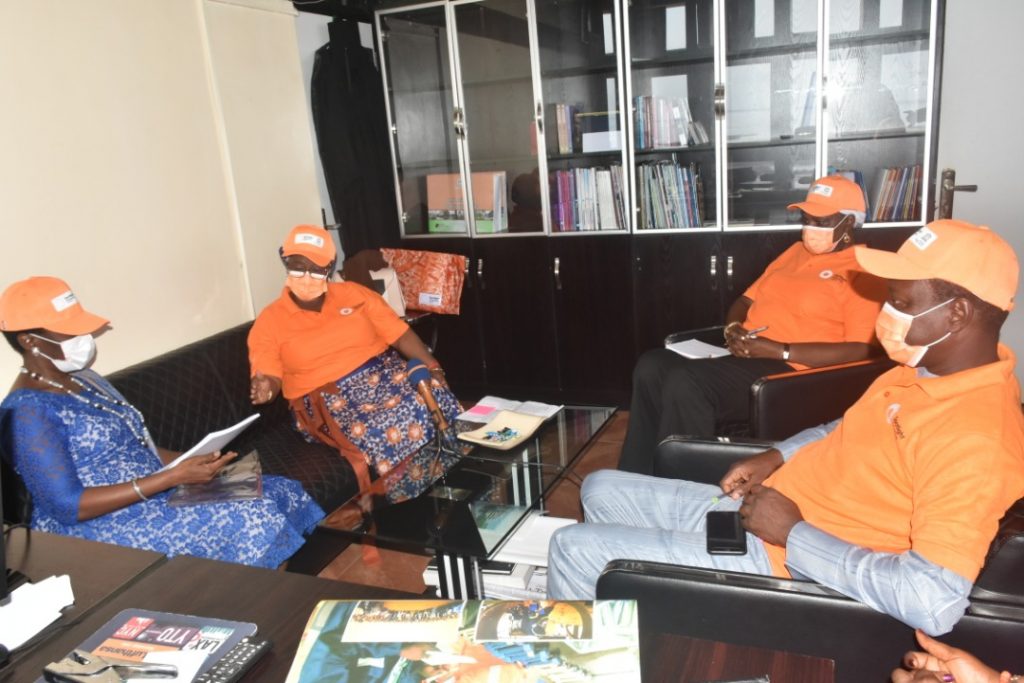 The aim of EU- UNESCO Spotlight Initiative is to prevent sexual violence against women and girls, and scale up all activities related to gender based violence prevention and services worldwide.
At the University of Lagos where ISMPH team was received by the mission stakeholders led by the Deputy Vice Chancellor Development Services, Professor Ayodele Atsenuwa, the Executive Director of ISMPH, Moji Makanjuola said her team was at the institution in connection with issues bothering on gender-based violence, citing the BBC's documentary on sex for marks, adding that all hands must be on deck to put an end to all forms of gender based violence in Nigeria's higher institutions.
Responding, the Deputy Vice Chancellor , Development Services, Professor Ayodele Atsenuwa disclosed that the University of Lagos is very much aware of the challenges of gender based violence which prompted the institution to take proactive measures in addressing it and other issues affecting the students.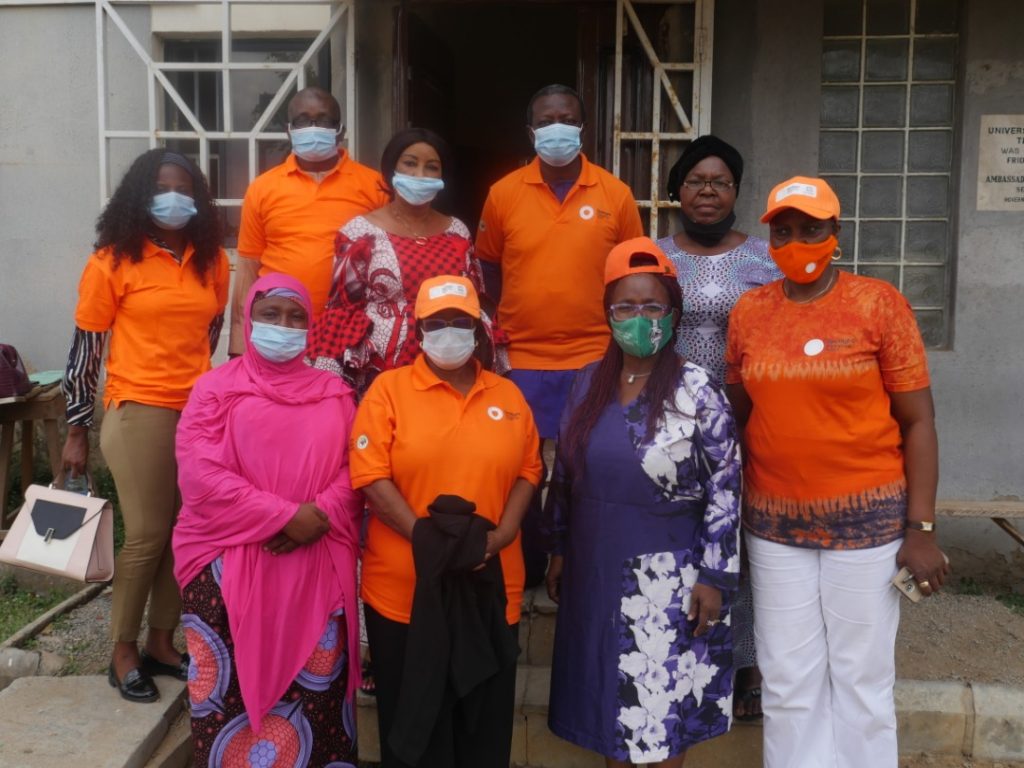 Speaking specifically on the manual, Professor Ayodele affirmed that it would be used for formal and informal purposes.
According to her, it can be used even after the students must have completed their courses adding that it can also be included in the General Studies courses as well as for staff training..
She disclosed that the institution has put some actions and interventions in place to address gender based violence which includes Rape Response Committee.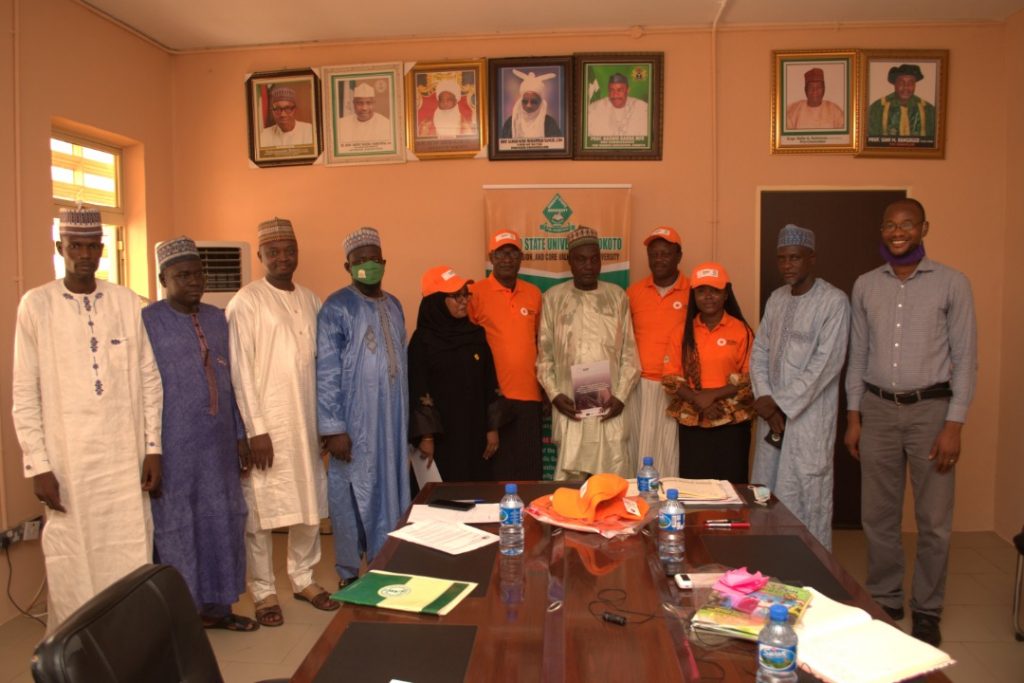 Also speaking during the visit, the Head, SGBV Committee of the institution, Professor Adejoke Oyewole said that SGBV is facing some challenges such as pressure from relatives that survivors should drop cases.
On her part, a Professor of Criminology, Franca Attoh said the manual could also be a useful tool for male engagement, stressing "socialization of the male child is very essential to achieve the equity and equality required for societal development"
Earlier, Jide Attah who was on the team of ISMPH disclosed that a similar program had been rolled out and adopted by the National Council on Education as a policy and already in use by Colleges of Education.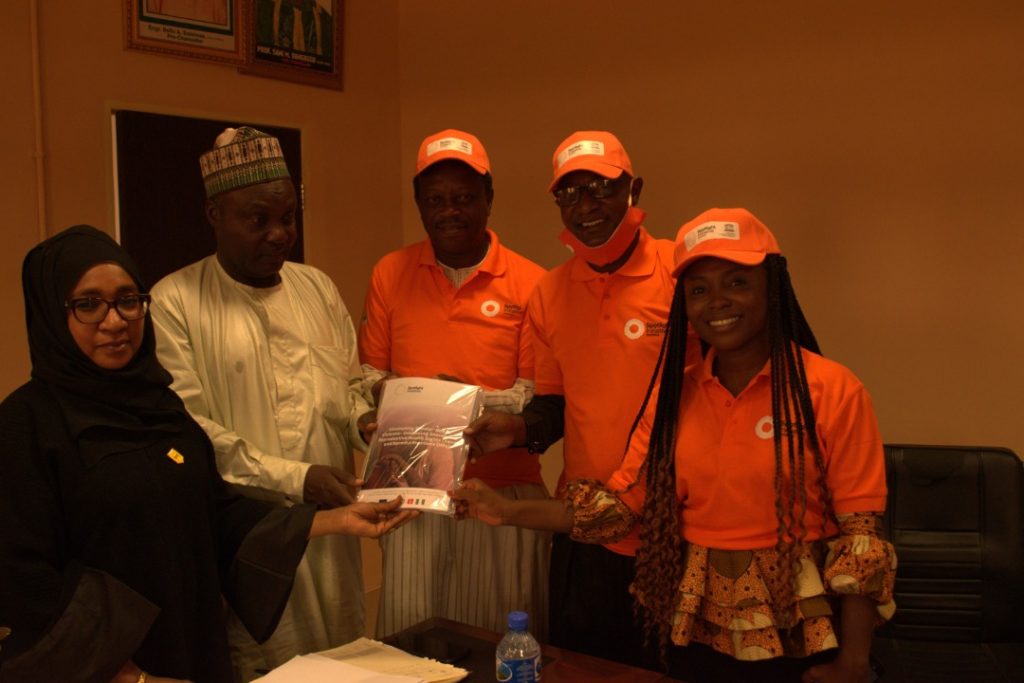 The team was also at the University of Abuja where it was received by a team led by Professor Mabel Evwierhoma.
In her remarks, the Executive Director of ISMPH, Moji Makanjuola said her team had visited the University of Lagos with the same message. According to her, the visit to University of Abuja would not be a one off but a relationship over the life cycle of the project.
In her words "We are here because of gender-based violence. We all know that one in every three women has experienced one form of Gender-Based Violence or the other, be it physical or sexual. UNESCO under the UN family and under the Spotlight Initiative characterizes one of the two main things that we are doing, making sure that every woman is given the deserved respect as entrenched in different conventions for which Nigeria is either a signatory to or is a member and where implementation is wobbling
"I am optimistic that this manual will be a good tool in re-orienting our young ones in the drive to put an end to Gender Based Violence and other harmful practices against our girls and women on our campuses which are supposed to be safe haven."
In her remarks, Professor Mabel Evwierhoma said after the March 8 International women's Day and the choice of the theme, Chose to Challenge, she decided to adopt issue of Gender Based Violence as a subtle message that could be used to reach out to people around her.
Listen to her "At this moment in our history, it's as if violence has become normal. Violence is all over. And in order not to be accustomed to it, it is crucial to prevent this current generation of students to imbibe violence free approaches before they graduate and go into labour market. This is why this manual is a welcome development.
"However, there is the need to have plan B, incase imputing this project into GST courses doesn't succeed because the Federal Government is forcefully trying cut down the number of GST courses. In some institutions, you have up to 18 courses under the GST unit and then, students are often pushed out of their mother departments instead of remaining there to learn the rudiments of the course for which they were admitted to study.
"Using it as a training manual might be easier because it can be used at orientation level, seminars, shortly before they graduate or during alumni reunion programs; a manual like this could be used, so that alternative of peace would be seen as the norm rather than the aberration in our physical interactions"
The team also visited Sokoto State. Making his remarks during the advocacy visit to his institution, the Vice Chancellor of Sokoto State University, Professor Sani Mohammed Dangoggo said SGBV is exacerbated by poverty and drug use among young people and every intervention to curtail it must pay specific attention to these factors.
The Dean of Student Affairs, Dr. Nasiru Tambuwal in his contribution stated that there is an increase in issues of sex for grade in institutions around the country and any initiative that seeks to combat the menace would be embraced by Sokoto State University.
The Executive Director of ISMPH, Moji Makanjuola who joined the advocacy visit virtually said the EU supported initiative powered by UNESCO is committed to the total eradication of sexual and gender-based violence, particularly in higher institutions of learning
As the Dean Student Affairs of Sokoto State University, Dr. Nasiru Tambuwal has rightly pointed out, SGBV is on the increase in higher institutions across Nigeria, therefore, this rare opportunity provided by UNESCO to put an end to the menace should be embraced by all , even if only to create a better learning environment for the students.