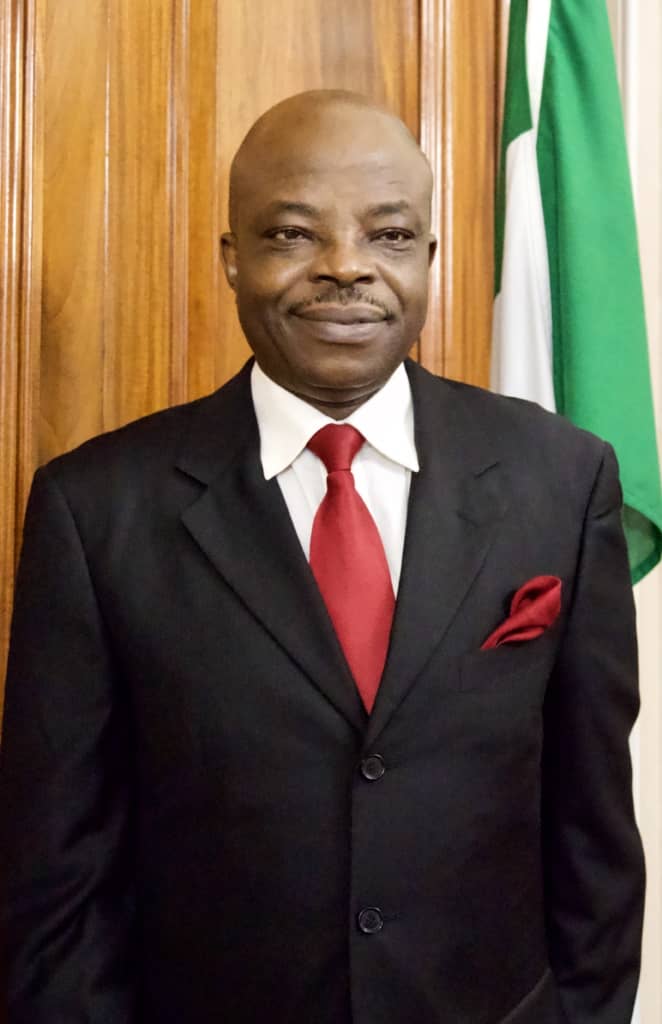 By Sunday Oyinloye
In continuation of his reforms and repositioning of Nigeria's High Commission in the UK, Ambassador Sarafa Tunji Isola has inaugurated SERVICOM Committee with a view to providing efficient service delivery at the Mission.
This is coming after the High Commissioner addressed the challenge of allegations corruption and other negative reports on the issuance of the Nigerian passport in London as well as the Mission's credibility in the process.
The SERVICOM Committee has Dr. Cyprian Heen as Chairman. Other members are; Rose Yakowa-Okoh, Kabiru Nasidi and Jane Odiachi, while Taiwo Oshinaye will serve as the Secretary.
SERVICOM is an initiative of the Federal Government of Nigeria conceived to promote effective and efficient service delivery in MDAs to ensure customer satisfaction and to manage the performance-expectation gap between government and citizens as well as other members of the public, on issues of service delivery. It also gives the public the right to demand good services as contained in MDAs' Service Charter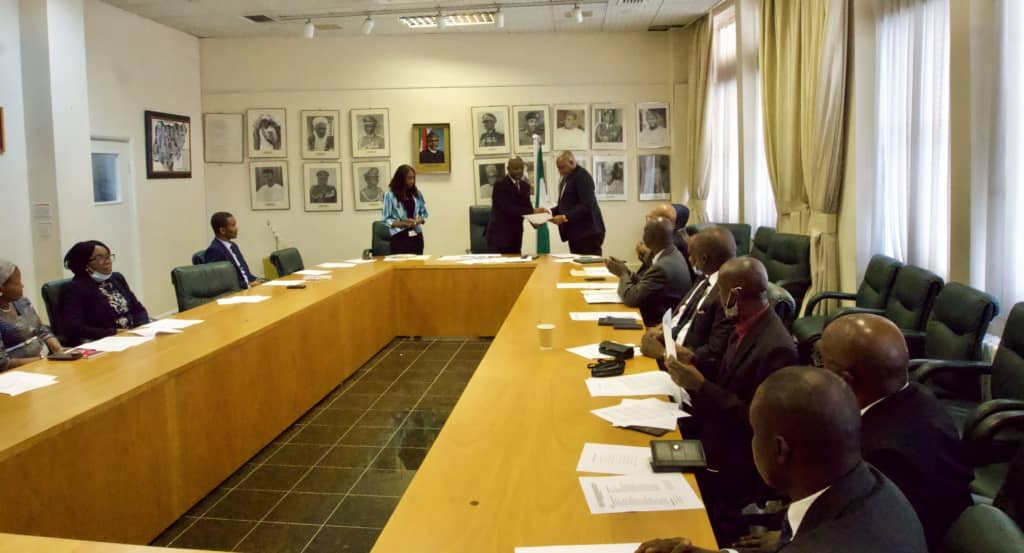 .One of its goals is to ensure that service takers understand their rights to public services, the service standards they should expect and how to demand for that service or speak up where it is deficient or lacking.
Inaugurating the Committee at the Conference Room of the High Commission in London, Ambassador Isola said it was in response to the yearnings of Nigerians living in the UK to further improve on the service delivery at the Mission.
His words" "We have been doing our utmost best in this direction but with the advent of Brexit, we need to further work to enhance our service delivery. It is within this context that the Mission has put in place a SERVICOM Committee that will address the issues relating to the High Commission and the various Nigerian communities and organisations in the UK."
Ambassador Isola listed the terms of reference of the committee as follows: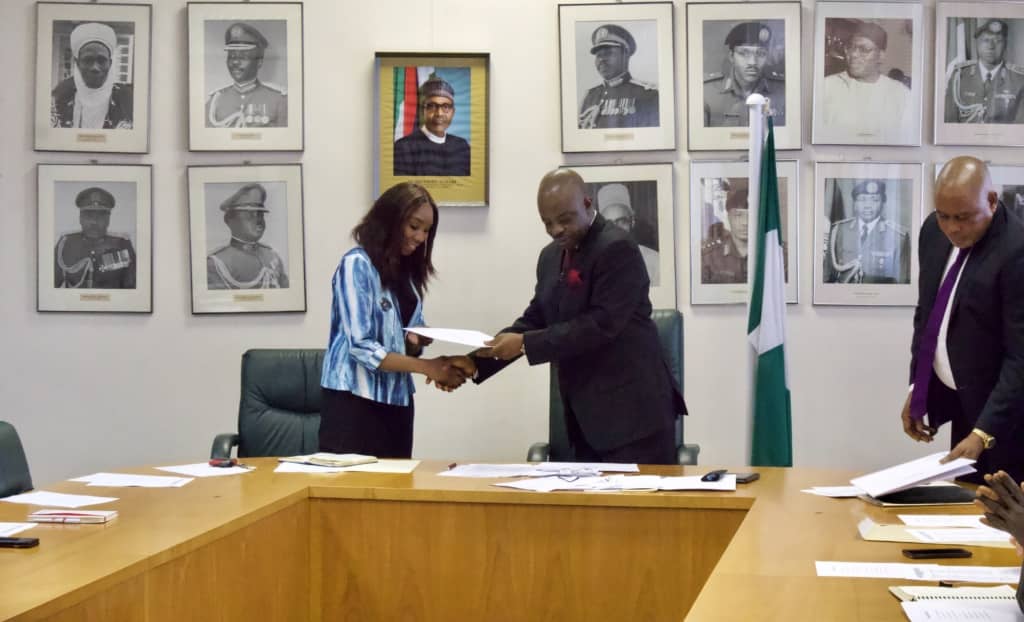 Production of code of conduct for the entire staff of the Mission in line with extant regulations of the Ministry of Foreign Affairs, reorientation of the Mission towards service delivery, in the context of Brexit, which will demand a lot of responsibilities from this Mission, and sensitisation of all cadres of staff on human relations.
The committee is also expected to present a monthly report in compliance with the code of conduct and progress report of SERVICOM, advise on immediate short and medium term deliverables by the Mission in line with working document of the Committee, and to liaise with the Ministry of Foreign Affairs and Office of the Head of Service of the Federation, to further ensure optimal performance in terms of service delivery at the Mission.
In his remarks, the Chairman of the SERVICOM Committee Dr. Cyprian Heen promised to do his work with diligence and high commitment adding" I want to assure the High Commissioner that this appointment, which l consider as a repose of confidence in my person, will be taken headlong with all seriousness."
"My Committee and l will not fail in our duties. I have no doubt in my mind that, the officers that have been charged with this duty alongside me given their pedigree, capacity and capability, will be able to deliver results and turn things around. "He said