By Sunday Oyinloye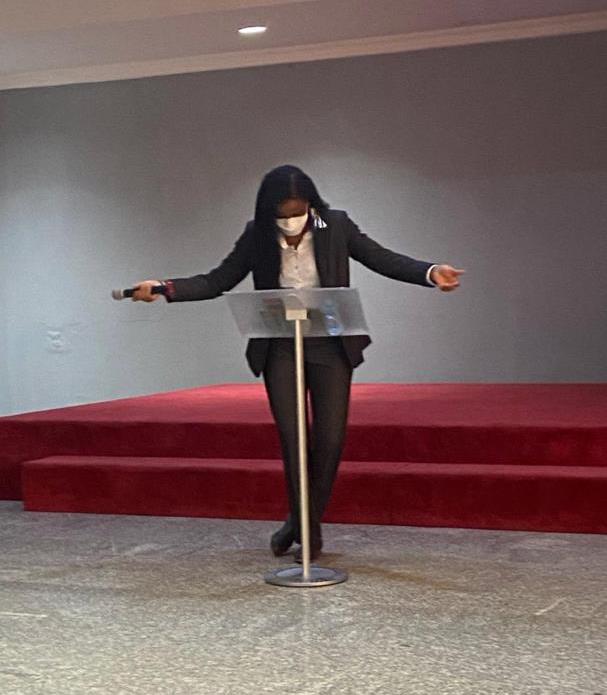 "Many times, I was pushing people beyond what they did not know themselves that they were capable of doing. I am really impressed that a good number of staff embraced the work." Yewande Sakidu
Yewande Sadiku's tenure as the 7th Executive Secretary /CEO of Nigerian Investment Promotion Commission (NIPC) has just ended and expectedly, she has handed over to the most senior Director of the Commission, Mr Emeka Offor.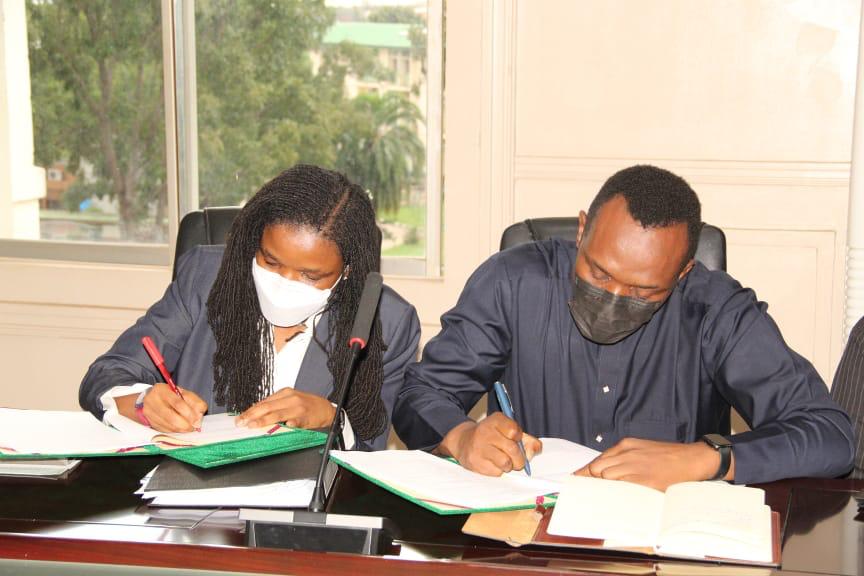 The former Executive Secretary could be described as the proverbial cat with nine lives. Yewande's seat was more than hot, but that never discouraged her from giving her best to her fatherland. She endured till the end and left indelible marks at the NIPC.
She will be remembered by the management and staff of NIPC as a highly principled woman who never brought personal staff to work with her at the Commission, a practice common with office holders in Nigeria. Instead, she made the staff she met at NIPC do the work.
Those who followed her tenure have argued that the Nigerian Investment Promotion Commission in the last five years under her leadership has been more accountable to Nigerians than at any other period.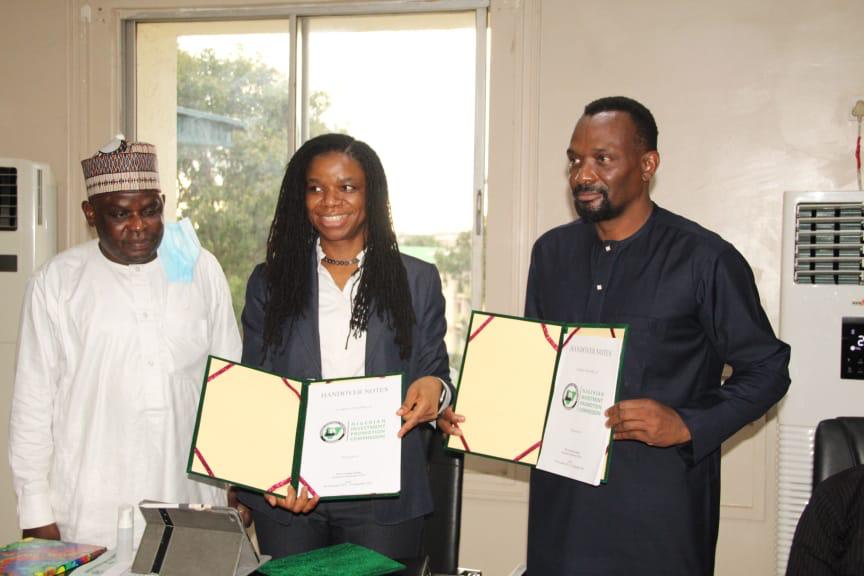 Part of her footprints was the revamp of the agency's website to give accurate information to Nigerians and would be foreign investors. Some of the information on the website is what most Nigerian public officers and organisations struggle to keep secret.
A visit to the Commission's website shows records of IGR income and expenditure, procurement, budget performance, pioneer status incentive reports, court cases involving the agency, FOI requests received and responses made, MOUs and Agreements signed, NIPC annual reports, business registration reports, policy documents, staff information, reports of the One-Stop Investment Centre, research reports and FOI annual reports; many of which are not available on the website of a host of government agencies and parastatals in Nigeria
It is on record that NIPC under Yewande Sadiku's watch entrenched transparency in the pioneer status incentive process for the country. This is as compared to what it was when she resumed office – where the process was under administrative suspension based on allegations of abuse/mismanagement.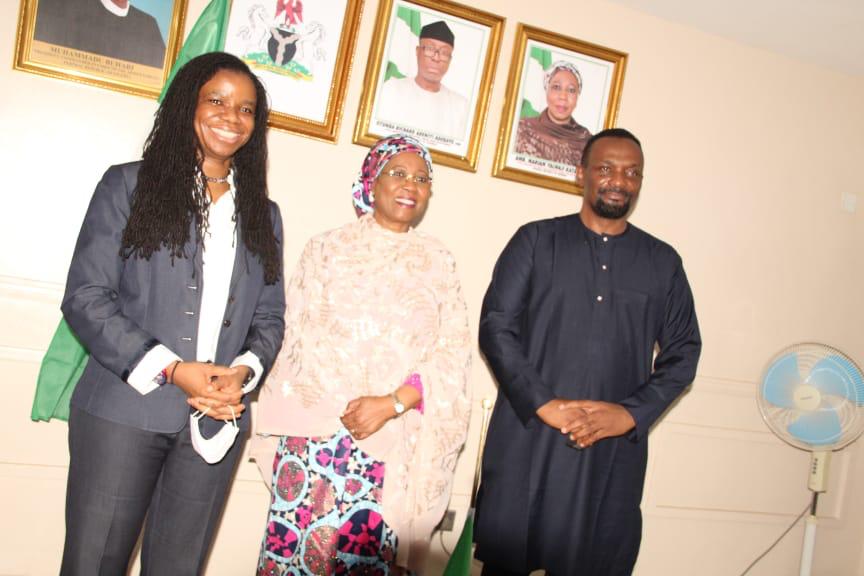 Findings by Green Savannah Diplomatic Cable show that when Yewande resumed office, NIPC's ranking at the Freedom of Information Act (FOIA) Compliance and Transparency Award was 116 out of 137 agencies. NIPC moved from 90th in 2016 to 2nd in 2019 and 2020.
With the next ranking in 2021 due this week, NIPC is expected to either maintain or surpass its current ranking of 2nd.
There are many accolades that NIPC has got and respect that Nigeria has earned on account of NIPC's work. For example, Nigeria is now regarded as a thought leader in the reform of international investment agreements, because of NIPC's work in reviewing the countries bilateral investment treaties.
For that reason, NIPC is often invited to speak on the subject at international events. Analysts cite the Nigeria-Morocco BIT that NIPC negotiated following the reforms as an example of a balanced new generation investment treaty that developing countries and emerging countries have been encouraged to emulate.
During Yewande's tenure as the Executive Secretary, the Commission's Newsletter saw a great improvement. And on the basis of that newsletter, NIPC now prepares quarterly reports on Investment Announcements.
Also under her leadership, NIPC developed what is called a Compendium of investment incentives in Nigeria, a compilation of fiscal incentives in Nigerian tax laws and sector-wide fiscal concessions towards efforts at raising awareness of investment incentives in Nigeria.
NIPC also developed what is called the iGuide, an easy to use online platform providing investors with up-to-date and pertinent information on the processes, procedures and basic cost of doing business in the country. The iGuide provides information on starting a business, labour, production factors, land, taxes, investor rights, growth sectors and opportunities.
It was Yewande's initiative and leadership that led NIPC to develop what is called The Book of States, a document that captures the competitive advantages and the key investment opportunities being promoted by each of Nigeria's 36 States and the Federal Capital Territory (FCT) in an easily accessible format greater attention to subnational investment opportunities in Nigeria.
Under her leadership, NIPC started a modern database of profiling investable opportunities, for matchmaking. The Commission started the idea of the OSIC Lab, an intervention mechanism for investors to resolve issues with government agencies either at the state or federal level.
The list of her good works at NIPC goes on and on despite all the "landmines" put on her part for five years.
The Minister of State for Industry, Trade and Investment, Amb. Mariam Katagum who supervised the handing over of baton to the Director, Human Resources Management, Emeka Offor has rightly described Yewande's tenure at NIPC.
" It should also be on record that your departure marks the end of an era at the Nigerian Investment Promotion Commission (NIPC). I know we will all come to appreciate you even more when we try to fill the void that you would have created.
"It is a well-known fact to everybody in the Ministry that has had occasion to interact with you that you have an eye for details. Everyone agrees that you possess a rare combination of vision, fairness, understanding and empathy" said the Minister.
All eyes will now be on Emeka Offor who has just assumed the role of Acting Executive Secretary/CEO of NIPC
Emeka started his career in banking at the then Diamond bank where he later became head of treasury. Before he joined NIPC, he was a Senior Management Executive at Zenith between 1999 and 2013.
Since he joined NIPC, because of his versatility and managerial prowess, he has headed 6 different Departments at various times. He has been Director Strategic Communications; Director Investment Promotion, Director Investment Facilitation & Incentives Administration, Director National Competitiveness & Policy Advocacy, Director Human Resources Development and Director, Real Sector.
Mr Offor is a first class scholar and has an MSc in Corporate Governance from Leeds Beckett University, Leeds, United Kingdom, an MBA from the University of Lagos amongst other qualifications and certifications.
There is no doubt that Yawande is one of the most brilliant women we have in Nigeria today, and it is only wise that the nation continues to tap from her talents.