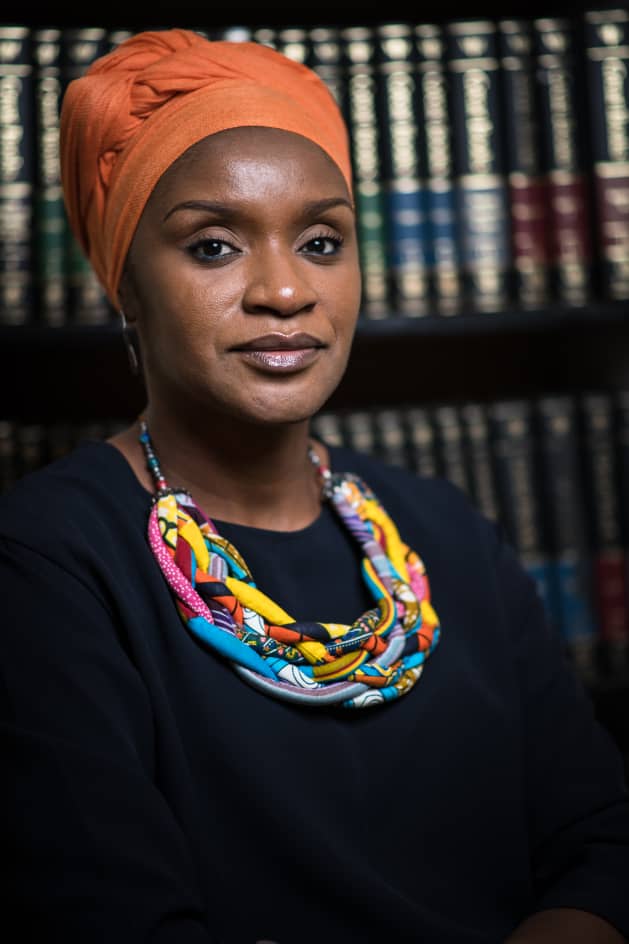 Chola Chilufya Lungu is an independent Communications Consultant with experience in designing internal and external communication strategies for individuals, CEOs, large corporates and non-governmental organizations. A Mandela Washington Fellow, Chola is a Certified Business Mentor (Communications), Youth mentor, Influencer and Celebrity Manager, Television Talk Show Host, and Fashion Designer/Model. Chola comes from a political family. Her grandfather, Simon Mwansa Kapwepwe was a former Vice President of Zambia and childhood friend and political associate of late President, Kenneth Kaunda (KK) until they fell out. Simon later formed the first opposition political party in Zambia called United Progressive Party. Chola's mother was a Member of Parliament on the platform of Movement for Multiparty Democracy. She was also Deputy Ambassador in Namibia and China before she retired and became a Fish Farmer. Chola has other family members who are also into politics, but she is not involved in politics
In an interview with Sunday Oyinloye, Publisher, Green Savannah Diplomatic Cable , Chola speaks about her works, challenges facing the youth, her relationship with late Kenneth Kaunda and other issues
Excerpts: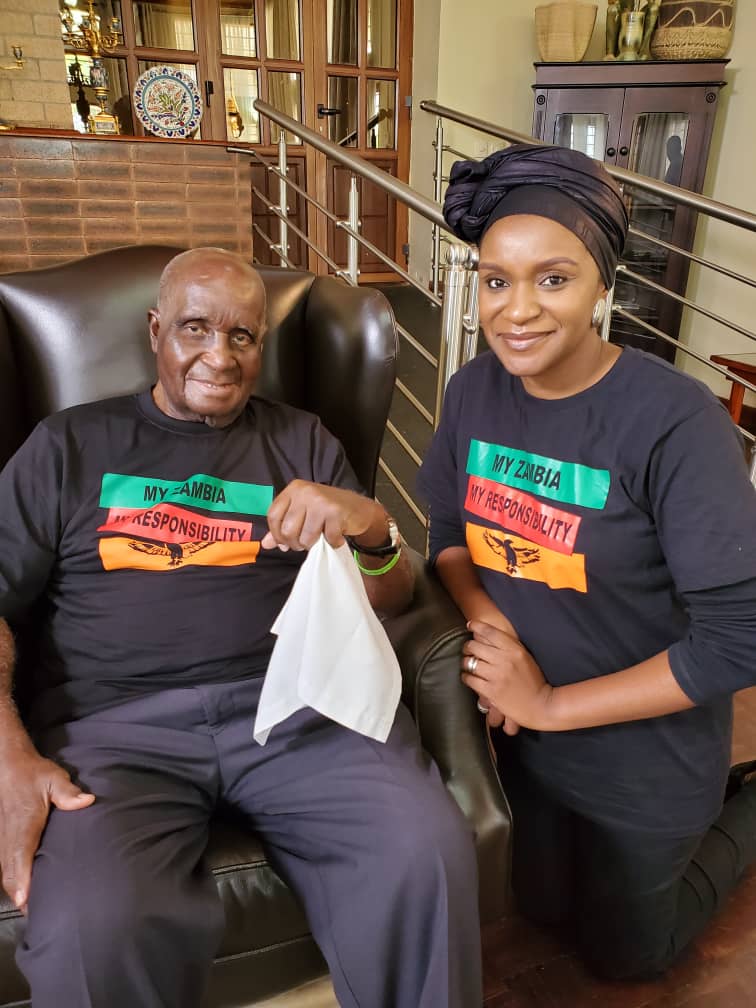 You have worked with hundreds of youth in Zambia, would you like to share your experience?
In 2014, I decided to become a volunteer at Africa Directions Community Centre. This was after I returned to Zambia on completion of the Mandela Washington Fellowship program at the University of Texas, Austin USA. I contacted a fellow US Alumni, who is a co-founder of Africa Directions. Since then, I have worked with hundreds of youth in various projects ranging from fashion and design, sexual and reproductive health, personal development, mentorship, culture awareness and preservation, entrepreneurship and many more. My experiences have ranged from happiness, to frustration, to satisfaction to disappointment and to friendships across age and gender. My experiences with working for youth are mostly very fulfilling, their energy fuels me and keeps me going back. Each project comes with a budget, there have been times where I have had to use my own money or close friends and well-wishers help. For large projects, I reach out to corporates and NGOs. I have learnt a lot from the staff at the Centre about resource mobilization, running a youth centre and most importantly how to design youth programs.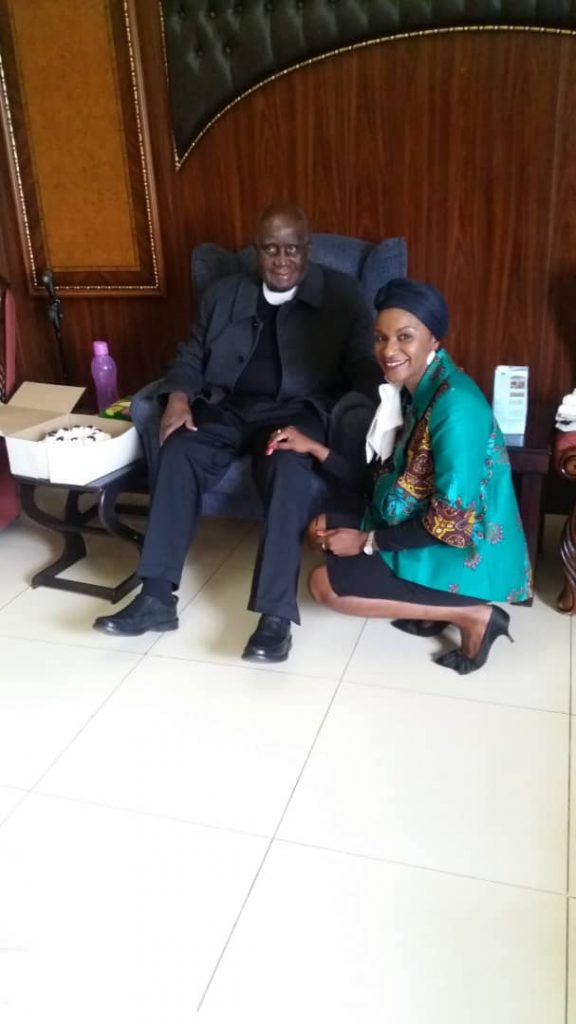 As a woman who is passionate about youth empowerment, what do you consider to be the major challenges facing young people in Zambia, and which is the way forward?
Apart from the obvious ones like teen pregnancy, drug and alcohol abuse, I think we need to have more conversations with our youth. We need to engage them early because times have changed; our youth need mentoring and coaching much earlier than my generation did. It starts from the home, before we even address or accuse government; we need to make deliberate efforts to have open conversations with our children. Government's job is to provide an enabling environment for our youth to have access to basic needs, good education, health care, and to earn money. I believe we need national interventions to address the challenges our youth are going through. Another problem is that some youth feel very entitled, we need to encourage patriotism, a love for Zambia, for hard work, for honesty, for Ubuntu, this will help us raise good accountable citizens and responsible future leaders.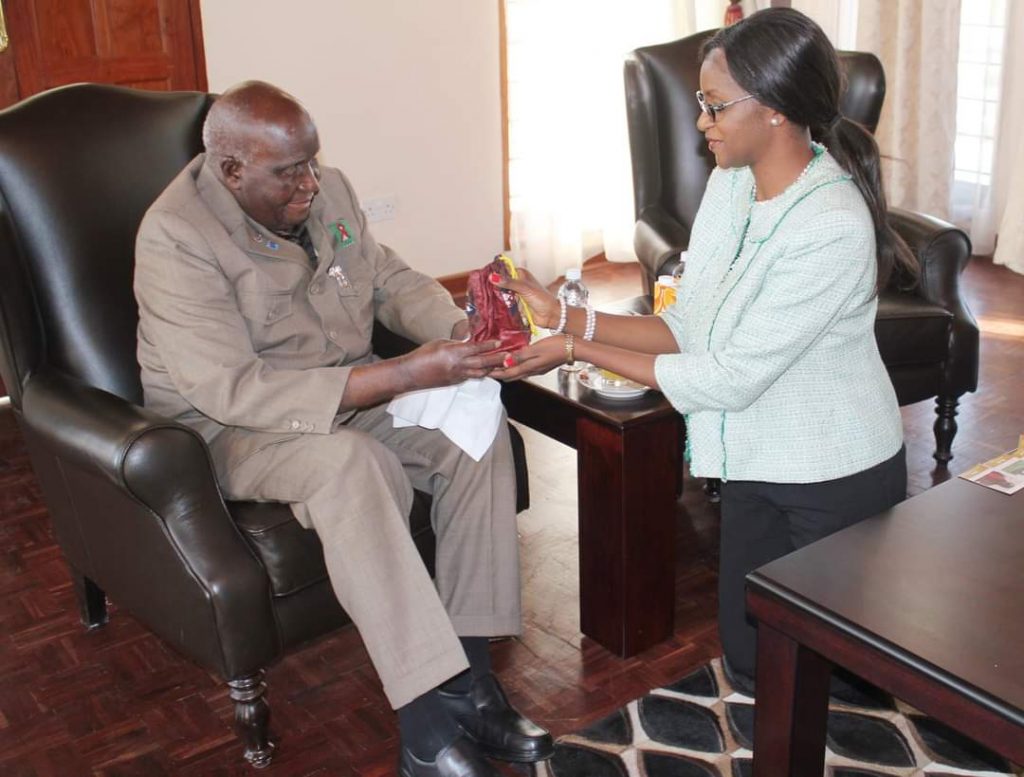 You have written some books in local languages, how important is mother-tongue in learning, particularly in your country?
I've written one children's book in English and developed educational picture cards in 4 local languages. Children have the ability to learn more than one language at a time, we should not limit them. Zambia's government recently reintroduced local languages as an extra subject in schools. I was absolutely thrilled and excited because I do not want us to lose our languages. There are some many things we can say in our languages that cannot be expressed with such detail in English. In languages we pass on so many other things, this includes our culture. Learning one's local language is highly important, it connects you. A big part of Zambia's population still live in rural areas and they speak local languages, so if one has intentions of going into influential or leadership positions they need to speak some local languages. I believe all children should be given the opportunity to learn as many local and international languages as they can master. This will connect them internally and internationally.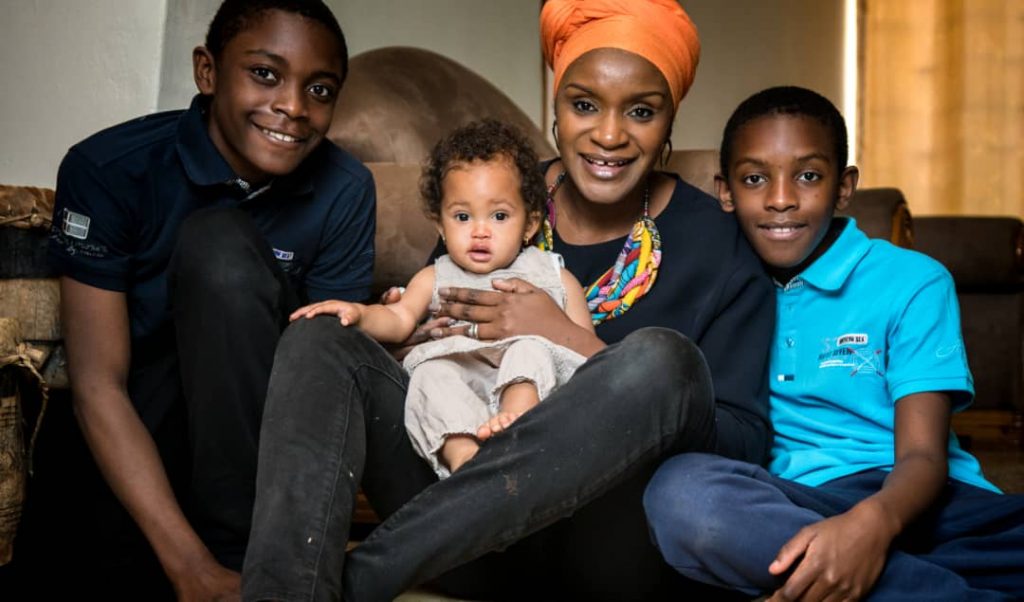 Fashion and modeling are part of you, why did you choose the two paths?
We lived in Namibia when my mother signed me up for a finishing school in 1999. This was an 18 month program that taught us etiquette, grooming and modeling techniques. The school later hired me to be a model in their agency. I only became a fashion designer in 2013. I'm not sure I chose these paths; they are a hobby and passion. As a young lady, modeling gave me something else to do outside university studies; it was a hobby that earned me some money while also building my self confidence. I still model and design, although the older I get, I like to attach some significance to each project. I like to model with a message or a theme because I believe the platform can be used to positively influence and pass on information.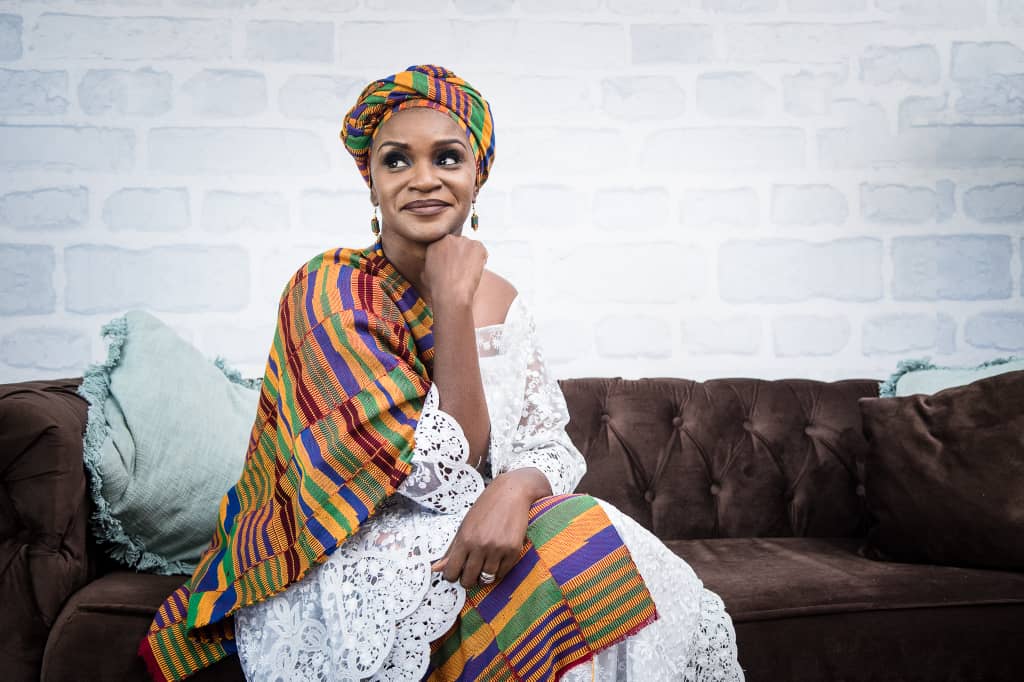 Another thing you are passionate about is culture, how could it be used as a tool for development?
Culture is our way of life; it's our identity, our beliefs, our norms and all the things that make us who we are. To develop or influence anyone you need to understand their culture and their roots. If you plan to use it as a tool for development, you need to show the benefits of adding this new concept or behavior to already existing ones, or why they need to replace their old cultures with new cultures. Culture unites us and it evolves, it is not engraved in stone. Since the world is a global community, we develop new ones, and sometimes even our good cultures are replaced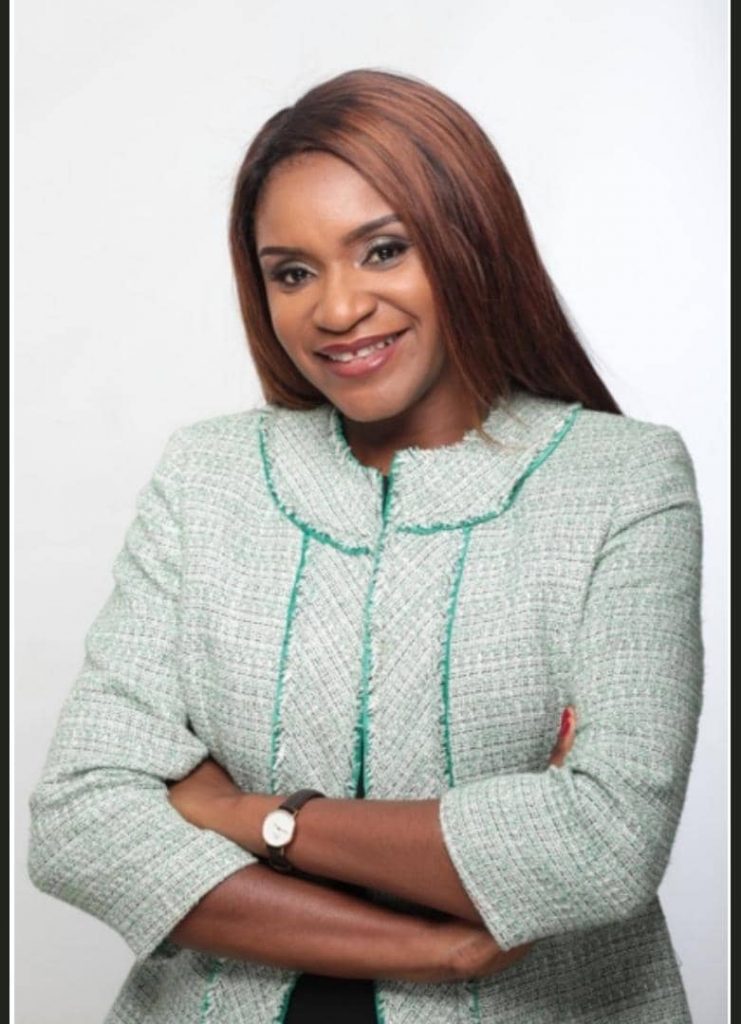 Your grandfather was a politician, your mother was a Member of Parliament, and you also have other politicians in your family. Why are you not a politician?
I believe all humans are politicians. I have never run for political or public office although my degree is in African Politics and Sociology. My main focus now is my family, I have young children. I am very passionate about my country and getting people to engage in positive conversations that will lead to an even greater love and connection to Zambia. I believe a people that love their country will not steal from it, they will be accountable citizens. I guess I now sound like a politician… let's wait and see
What was your relationship with late President, Kenneth Kaunda?
My relationship with Grandpa, Kenneth Kaunda was very interesting. I avoided him for almost 3 decades because I had heard so many stories from family members and others about his relationship with my grandfather; from their days as young men playing guitars and singing in the village, to fighting for Zambia's independence, to taking over the country. I had heard so many versions; I honestly didn't know how to relate with him. It took many conversations with my grandmother; she noticed how withdrawn I was when the late President came to my home to visit her. She had come to Lusaka for medical checkups. This was the beginning of conversations on reconciliation, forgiveness and love. I don't know how best to describe my relationship with my grandmother, she nursed me as an infant and I confided in her so much. Her advice and counsel meant the world to me. So about 7 years ago when she called and instructed me to go to Lusaka Trust Hospital to check on KK, I had to go. That visit was the beginning of many conversations, of healing and of gratefulness. KK gave me a nickname, "Chipempu", the one who visits. In the beginning it was hard but I began to look forward to the visits. Each visit he asked about particular family members and an update on my life, particularly my writing. I could go on and on, but all I can say is that in the last 7 years, I was privileged to see a side of KK that no one had ever told me about.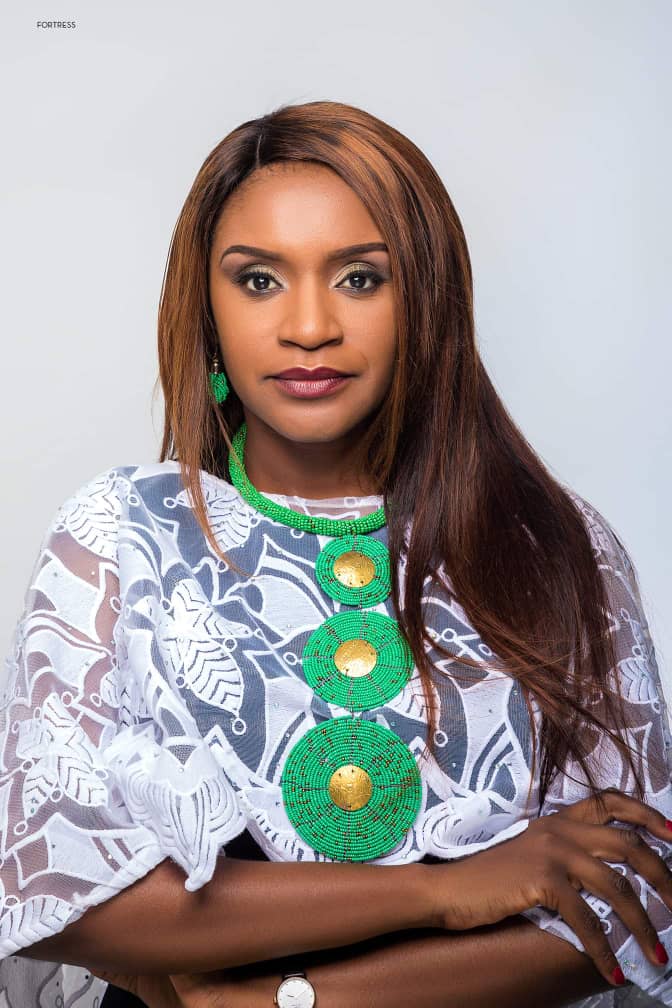 Would you like to share your thoughts about African politics?
It's difficult to make a statement about African politics because each country is so different. I am just glad that many youth are claiming their space and exercising their rights to be heard and to vote. Sadly the reports from many African countries are around corruption, theft and old leaders refusing to create succession plans that could ensure smooth transitions. I am however hopeful that the stories will, in my lifetime, move us from the Dark Continent to the bright continent
What is that thing that the world does not know about you?
I like to consider myself as a relatively open person, but few people know that I have produced, and still produce my best work between 3:00 – 5:00am. That's when I get the best innovative ideas. I type it on my phone and go back to sleep