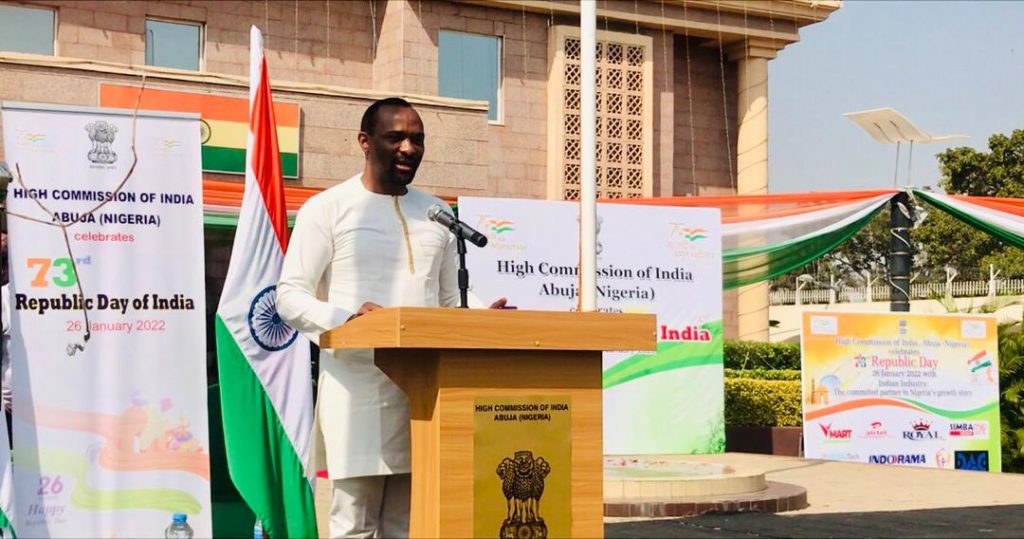 By Sunday Oyinloye
As India marks its 73rd Republic Day, the Acting Executive Secretary/CEO of Nigeria Investment Promotion Commission (NIPC), Emeka Offor has described partnership with the country as strategic to Nigeria's economic development_
The acting Executive Secretary/CEO, made this known in a goodwill message at an event to mark the celebration of the anniversary at the High Commission of India to Nigeria in Abuja on Wednesday.
According to him, "Nigeria and India share a number of similarities and NIPC considers India to be of strategic importance to Nigeria's economic development."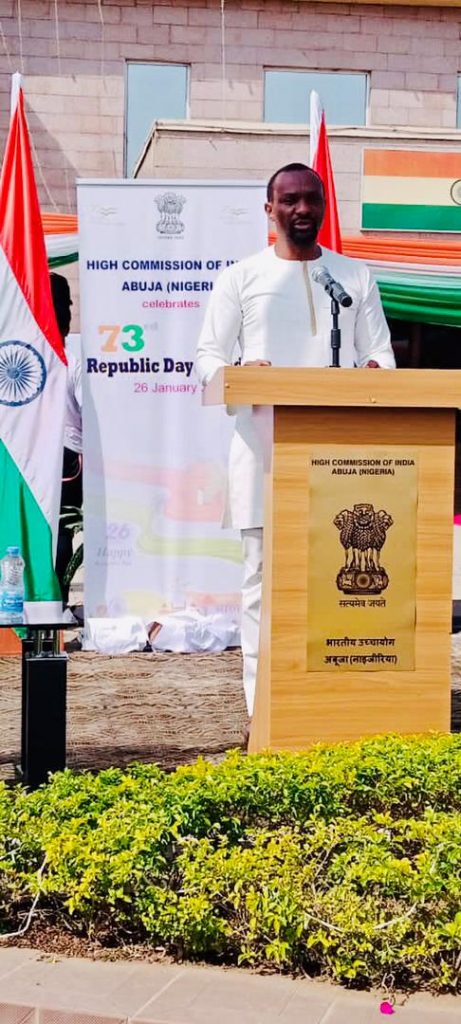 Offor disclosed that NIPC went through a diligent process to identify countries that are of strategic importance to Nigeria and India was one of 20 countries so identified for investment promotion.
He further described India as an ICT powerhouse, stating that ICT is one of the sectors that Nigeria is looking forward to for a partnership with India.
In his words: "NIPC will continue to deepen relations with India. We intend to hold more of sector specific events this year to present the opportunities to prospective investors,"
It would be recalled that India became the fifth biggest global economy in year 2019 overtaking UK and France. The Indian economy is predicted to become the third largest ranking behind China and the USA by year 2030. Indian also ranks fifth in Industrial output, after China, USA, Germany and Japan.
A good number of Indian entrepreneurs have made Nigeria their second home haven invested successfully in every sector of Nigeria's economy