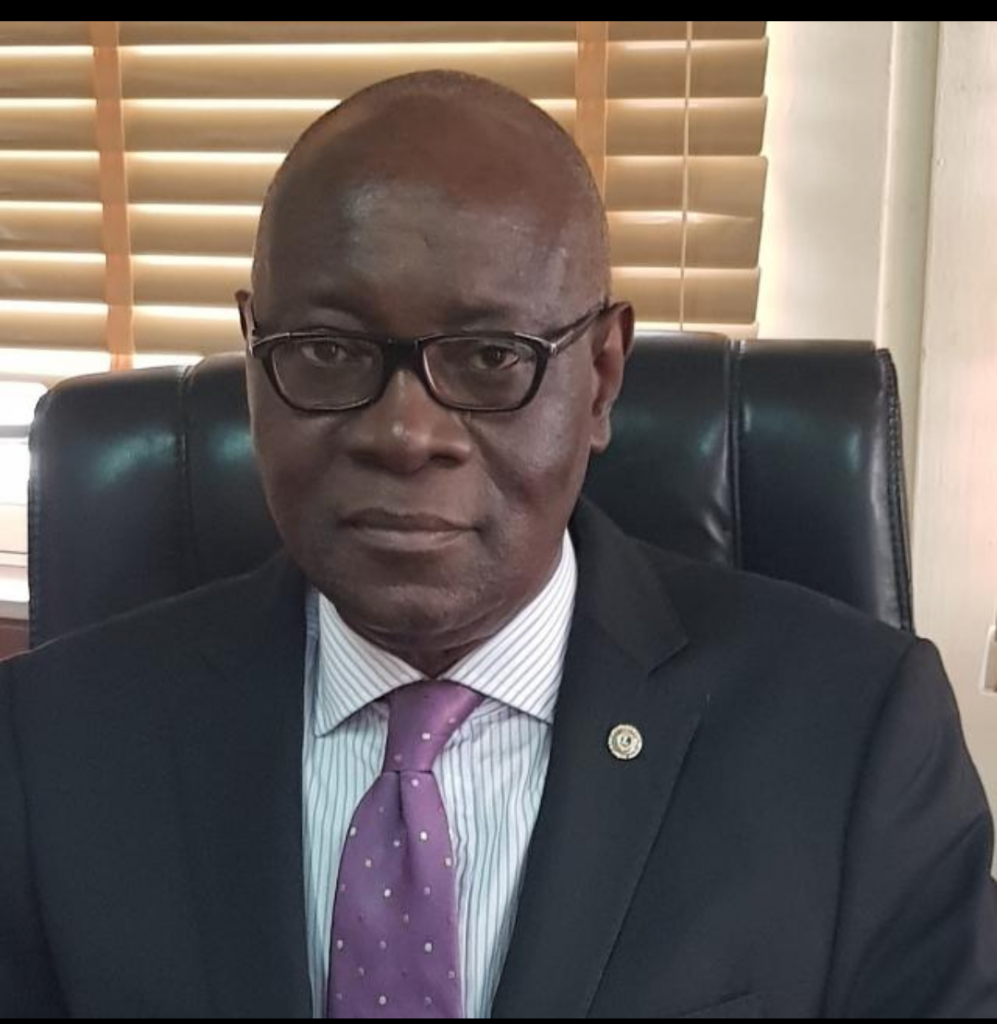 By Sunday Oyinloye
The name Thomas Kolawole Adefila might not ring bell in the ears of many Nigerians because he does not belong to a profession where noise is the attraction, rather the Omu- Aran born gentleman per excellence is an Estate Surveyor. He belongs to a profession that manages and develops landed properties; carries out market feasibility and viability studies and appraisals of investments proposal and schemes affecting land, buildings and other structures including resources
If integrity were to make people rich, Adefila would have been one of the richest men in Nigeria today, but this is one man who values his name more than riches, wealth and fame. How do I know that the Estate Surveyor is a man of integrity? I lived with him in my University of Lagos days, my National Youth Service Corps year, and the early part of my journalism career.
I remember I got my first job while sitting on the booth of his Peugeot 505 car at Oludegun Street, Ire Akari Estate, Isolo, Lagos. Adefila had traveled out of the country that time. About two weeks after my compulsory national service, I sat on the booth of his car reading a magazine I casually collected from a neigbour. What attracted me about the magazine was its cover. Going through it, I saw some interesting stories which made me to call the Editor, Moji Danisa, just to commend her for a job well done. At that time, there was no mobile phone, I used Adefila's land line and requested to talk to the Editor. When I got through to Moji, I told her my impression of Climax Magazine. She asked me whether I love writing and I answered yes. The Editor went further by asking me to narrate two odd stories which I did. Moji was very impressed and asked me to come and start work four days later without any application or request for job. That was how I started my journalism career.
Back to Adefila, he is one Nigerian who keeps proper records of everything. Though, a generous personality, the Estate Surveyor keeps records of every Naira he spends daily and everything he does. He is also very organized, neat, intelligent, and a disciplinarian. Thomas Kolawole Adefila is a man who values good human relations and also likes building people. He is equally accommodating and has friends in many parts of the country.
Adefila is blunt and straightforward. If he promises you something, it's as good as if you have gotten it because, he doesn't know how to lie. He will tell you the truth even if it hurts. I also know him to be a good father and a fantastic husband to his loving wife, Fehintola whom she calls Tola.
Adefila is not just an Estate Surveyor; he is a Fellow of Nigerian Institution of Estate Surveyors and Valuers (FNIVS), a registered member of Estate Surveyors and Valuers Registration Board, Member, International Real Estate Federation, Associate member, Association of Rating and Valuation, United Kingdom, and Member, International Facility Management Association
A graduate of Obafemi Awolowo Ile- Ife, Adefila has decades expertise in practice of Real Estate profession in the following organizations, Anambra State Housing Corporation, Enugu, where he did his one year national service. He also had a stint with the Kwara State Housing Corporation, Ilorin as an Estate Surveyor before he joined Wemabod Estates Limited, Lagos in 1978 also as an Estate Surveyor, and was there until 1981 when he moved to Dele Afolabi & Company where he worked till 1983, when he floated Kola Adefila & Company. Between 1985 and 2003, he was Principal partner of Adefila, Akinsomi , Salako and Partners. And from 2003 to date, Principal Partner Adefila & Partners,
Thomas Kolawole Adefila might not be a perfect man, but I know that if we have had few men like him in public office, Nigeria would have been better than what it is today.
On behalf of the management and staff of Green Savannah Diplomatic Cable, I say 70 hearty cheers to an Estate Surveyor who has written his name in gold in his chosen profession and private life.