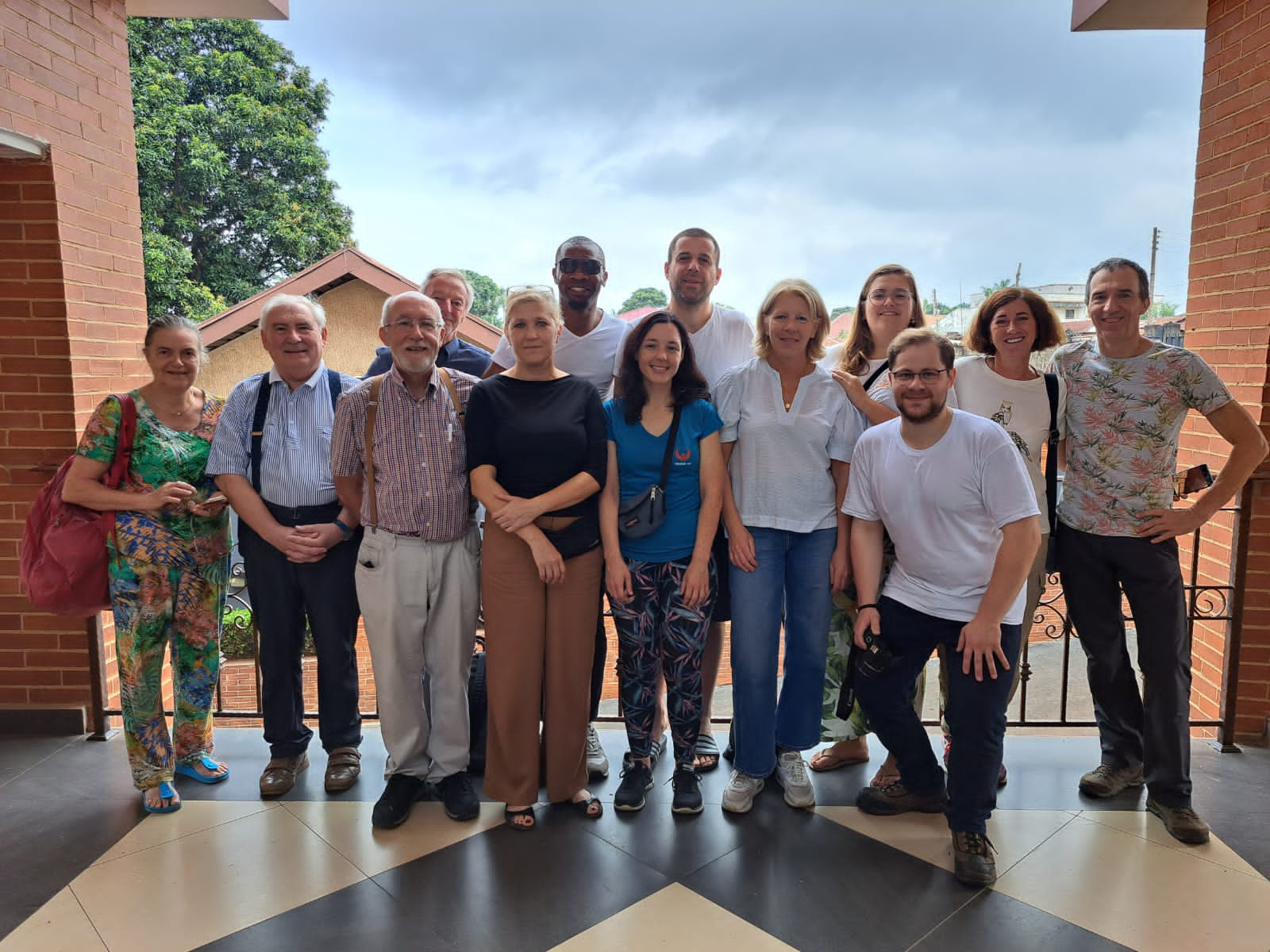 Belgium based Barrister Emeh Okechukwu Owen is the Coordinator, Revive Medical Team Mission to Nigeria, 2022.  Revive Vzw is a non-profit organization in Belgium that has been to many African counties on medical outreach. This is the second time they are coming to Nigeria. They were at Enugu-ukwu General Hospital, Anambra State in 2019. The team of medical personnel has just completed their second medical mission at Ozoro General Hospital, Isoko North Local Government Area of Delta State. The sponsor of this year's mission is Nigeria's Ex-footballer, Jonathan Akpoborio
The Coordinator of the team, Owen speaks exclusively to Sunday Oyinloye, Publisher, Green Savannah Diplomatic Cable about their 10-day medical mission in Nigeria
Excerpts: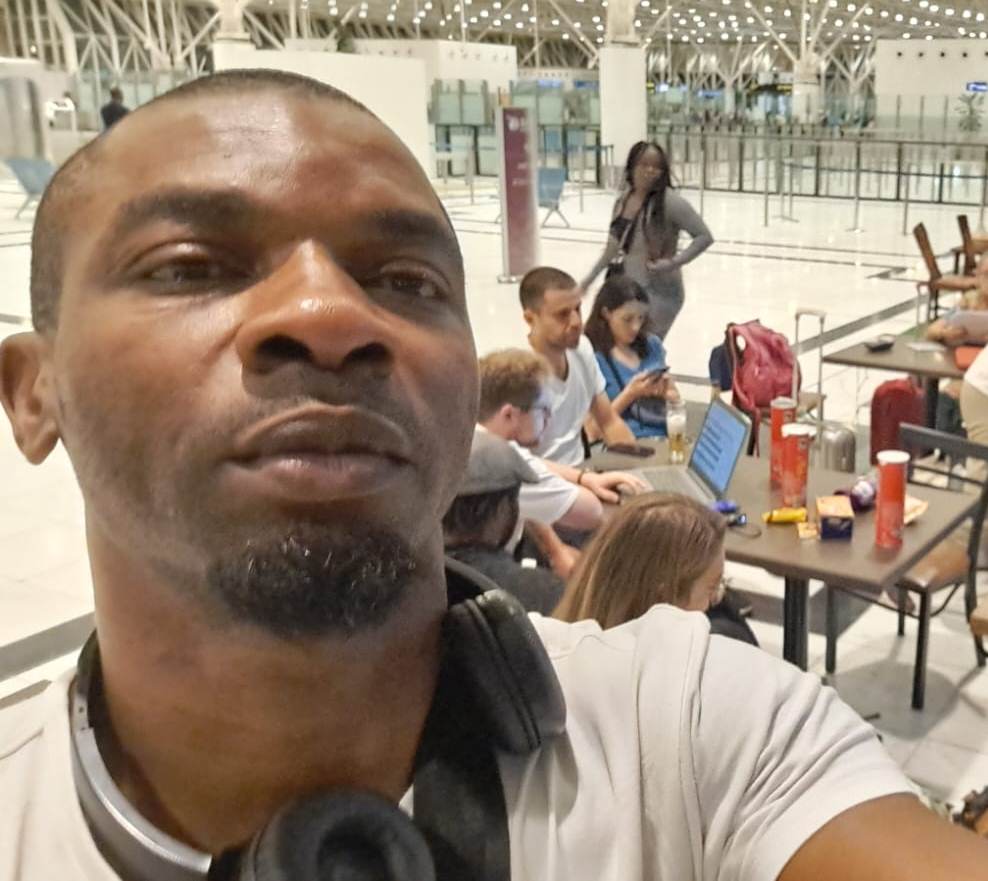 What was your target and what did you meet on ground?
We had our target before we left Belgium. The Delta State Commissioner for Health actually approved what we asked from the government; anaesthetic machine and ventilator. Those machines were stocked in the store, but flood affected the community where they were kept and they were damaged. That became a challenge to the team. Because of that challenge we had to call off most of the major operations that we planned to carry out during the mission.
Does it mean that you would have done more if there were no challenge with the machines?
You are correct; we would have done more than that if not for the challenges of broken machines. The machines would have made our sessions easier, so we worked with the equipment we brought.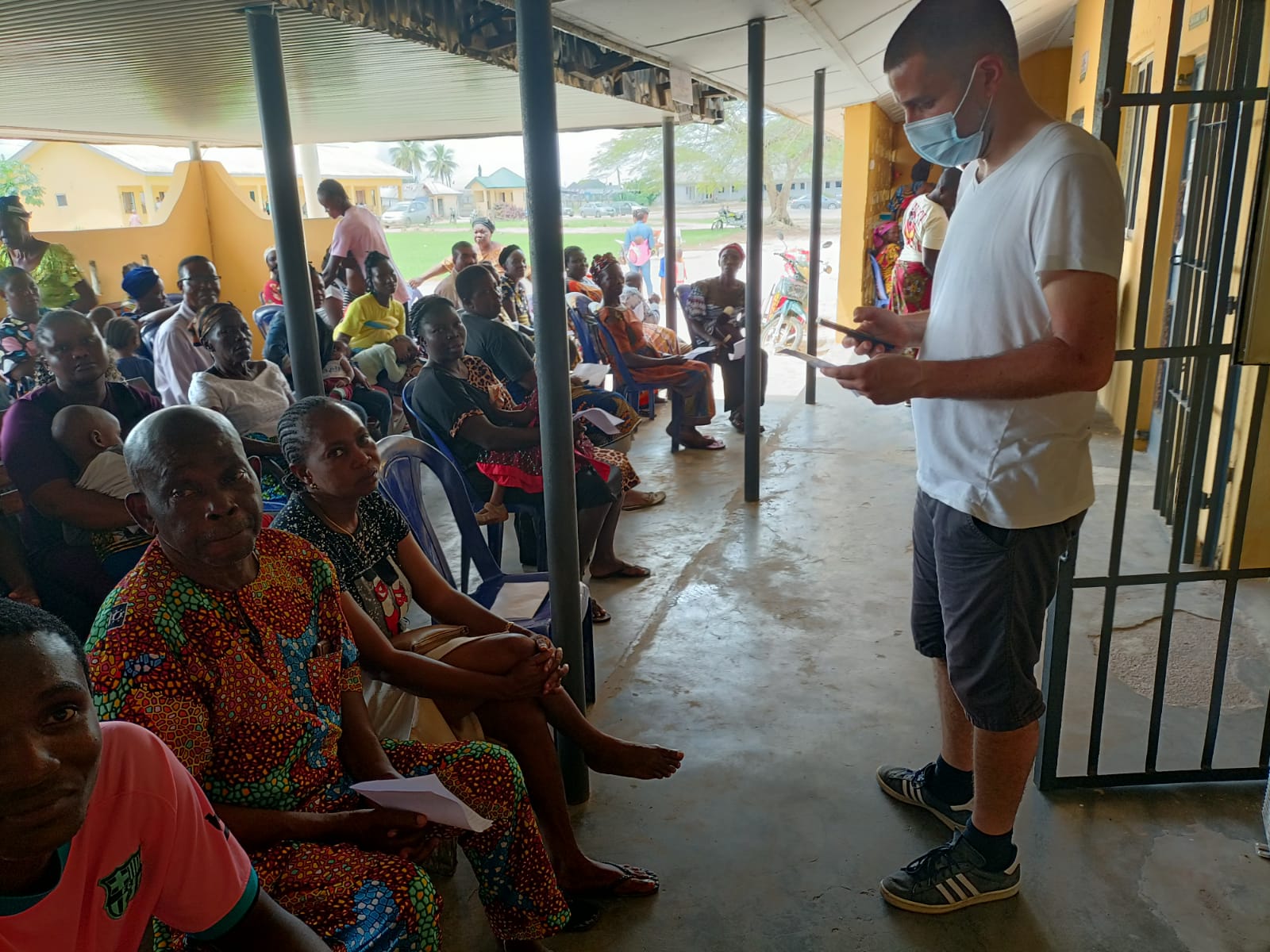 Share the team's experience on the field?
When the local community heard free medical mission, many of them trooped out to have themselves checked by the team. The first day we arrived the General Hospital, the crowd that we met on ground was overwhelming. On that particular day, we started with consultation. The team had about 200 consultations and pre-operation screenings. We had to work from morning till evening. We selected people that actually needed surgeries. The next day, we started the surgery, and within a space of a week, we had over 50 surgeries. In total, the medical team performed 70 operations while over 800 people came for consultations.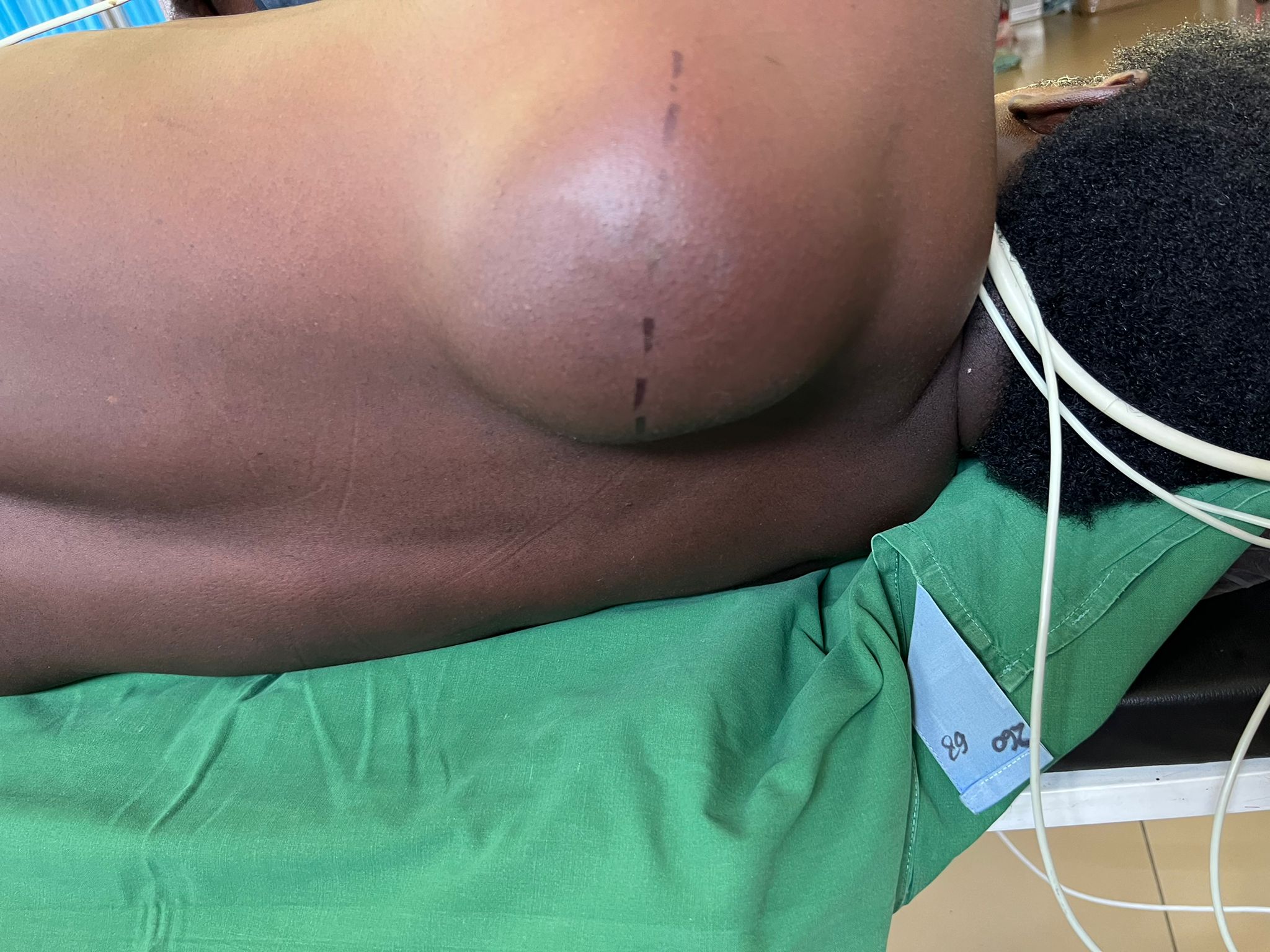 What is the attitude of the locals to the team?
I was so touched with the amount of prayers that we received from them .The team was marveled with the way people were blessing them in prayers. They prayed that God will bless them for thinking about the mission and bringing it to Nigeria. They were also full of praises to the local host, EX-Nigerian footballer, Jonathan Akpoborio that drew the attention of the medical team to the community.
Before the interview, you mentioned something about breast cancer, what about it?
There was a day we had three cases of breast cancer, and we had to urgently operate one late in the evening because she was not infected on the left side of her chest, she still have chances of surviving, so  the medical team  had to cut out the affected part of her breasts. But they could not operate the other two women because their situation was bad.  I was very sad. The doctors said they couldn't do anything to help them. I felt so bad. I believe there is no enough awareness about this breast cancer thing in Nigeria. I am very sure that if you test all the women around this community, a lot of them will be walking around without knowing that they are being affected with breast cancer. Our government should try and do more to help these women. Maybe put up a centre for it, test them, and if it is in the early stage, they can actually get help and be alive to train their children and be with their families.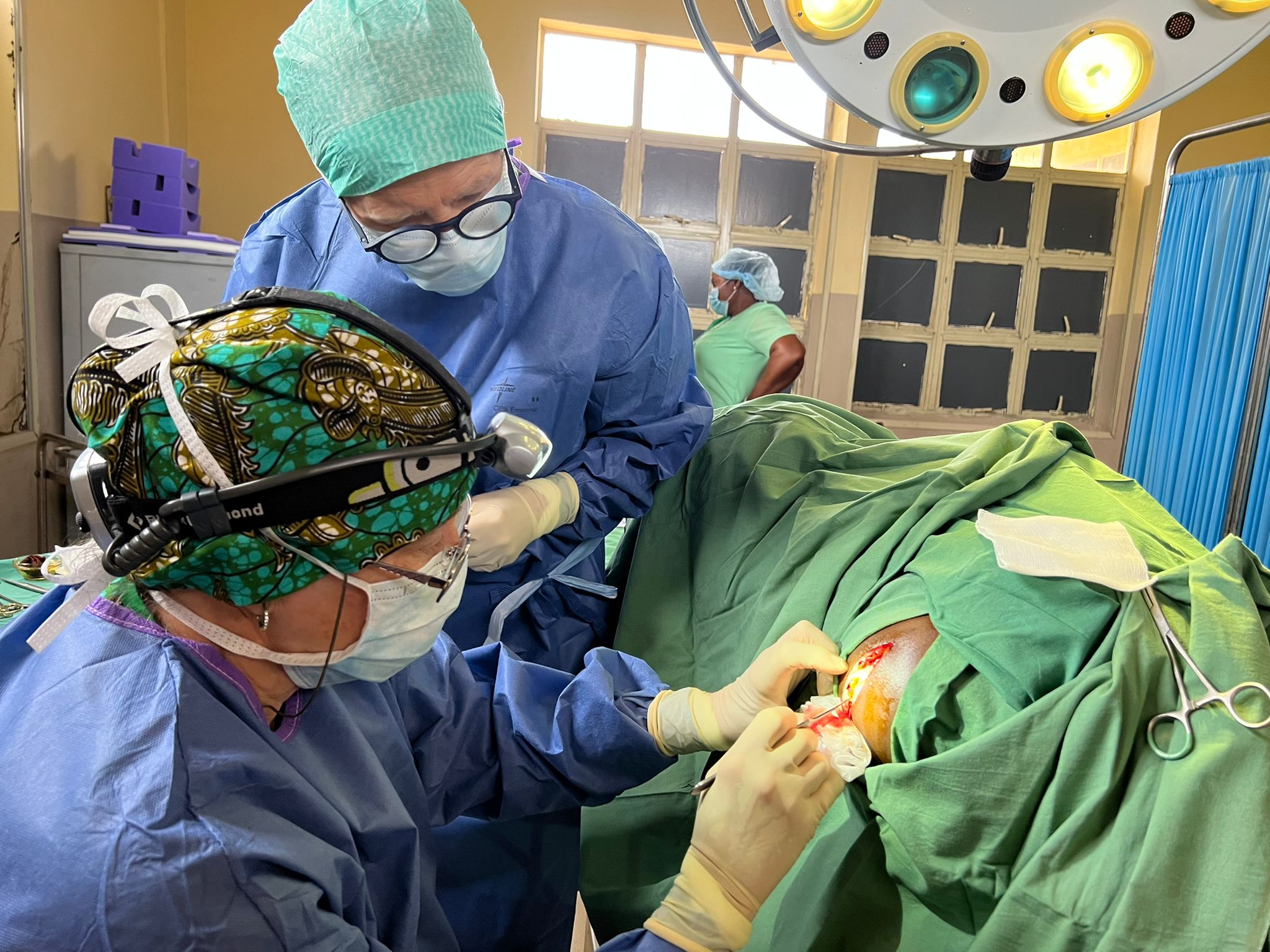 Why couldn't the doctors help those two women that you spoke about?
The reason is because the state of the cancer is gone beyond repairs. They thought about their safety. You can actually operate it but at the end of the day, the cells are already in the blood, so it will make no difference.
What advice do you have for the government and Nigerians in general concerning our healthcare delivery system?
This is a big challenge and that is why I have taken it upon myself to put in my best to always bring doctors back home to assist the poor people; because I have seen that healthcare system in our country is very bad and it keeps getting bad every day. The poor people cannot afford good healthcare, so I urge the government to pay more attention to healthcare. Our people are dying, by the day, by the minute because they could not access good healthcare services. Nigeria is a great country with rich human and natural resources. Our government can do more. You can't believe what we met on ground in the General Hospital, an hospital that should ordinarily be well equipped for the local people, but they have virtually nothing in that hospital.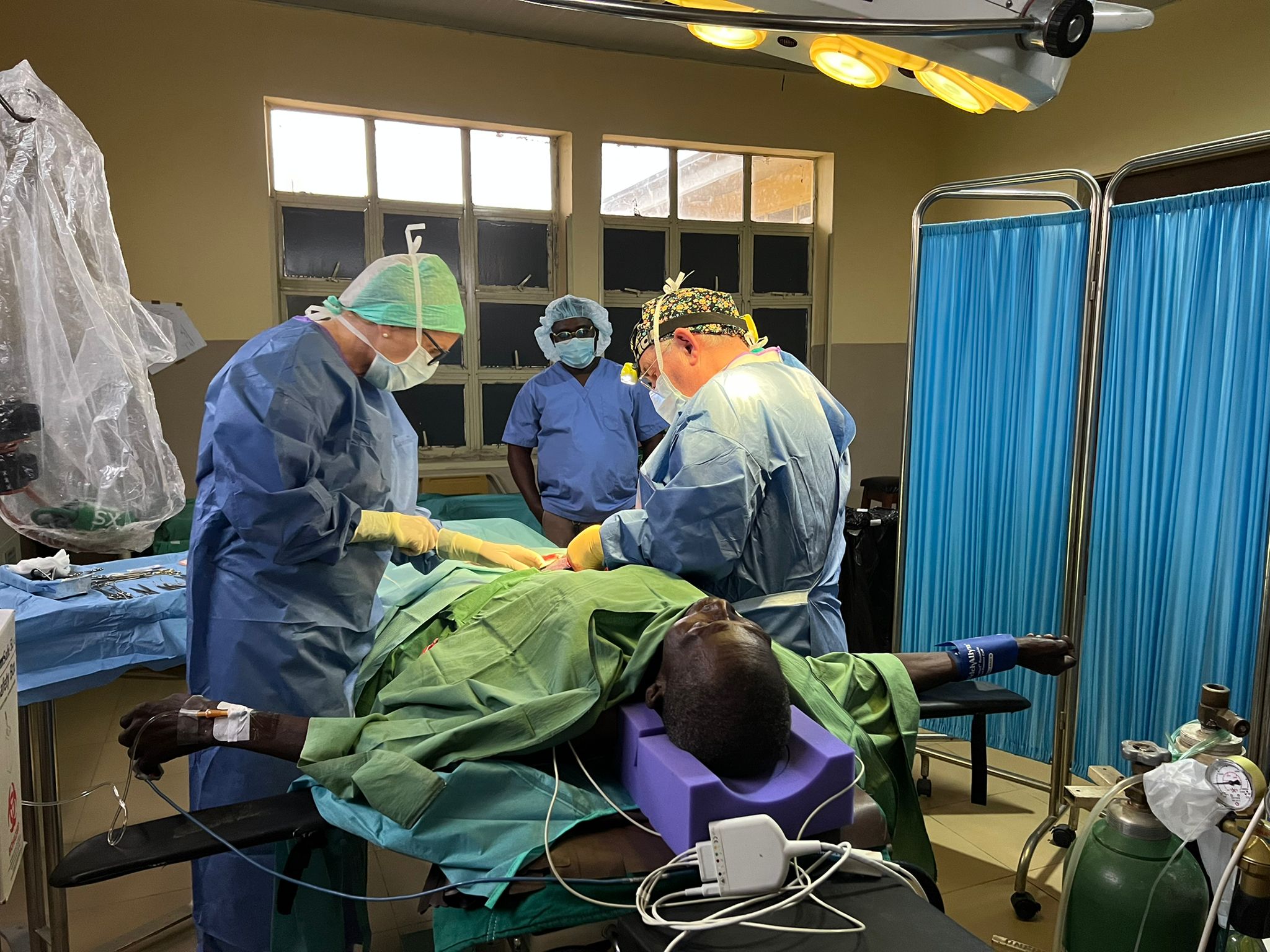 What role did Nigeria Embassy in Belgium played in this Mission?
The Embassy played a big role. Thanks to Ambassador Obinna Chiedu Onowu.  He was so helpful. The Ambassador is very welcoming and accommodating.  He welcomed the team well on the first day of our visit to the Embassy. The Ambassador was open and happy that such a thing was going to happen again in Nigeria. He gave us all assistance needed to the extent that members of the medical team said they never had such welcome before. He was always calling to know how far we have gone with our arrangements and logistics. He is part of this mission.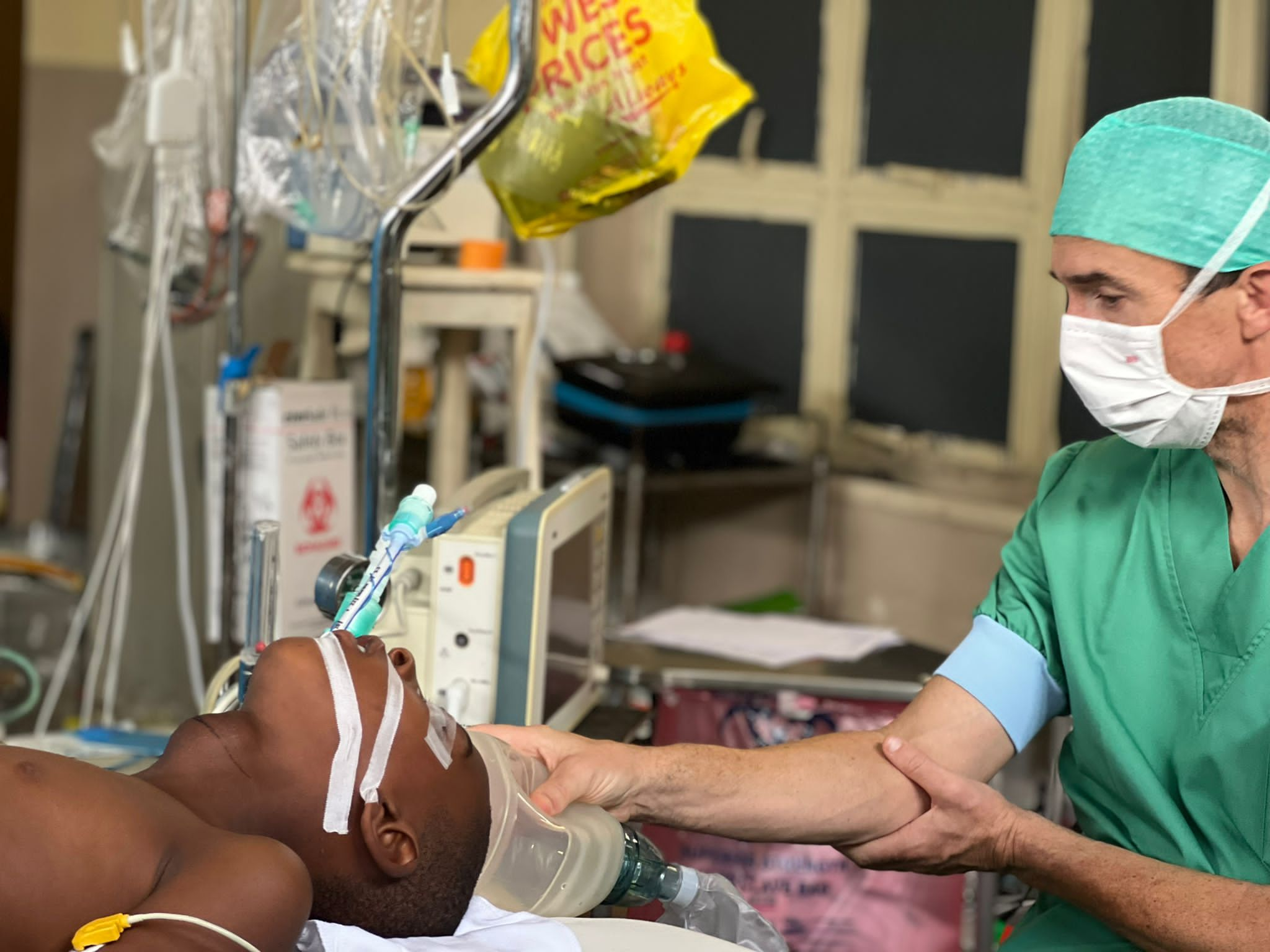 And your parting words before you return to Belgium?
Once again, I want thank our Ambassador to the Kingdom of Belgium and Luxemburg for what he has achieved within the short time he had spent in Belgium; it's awesome . I also thank team Revive for being there for our people. These medical personnel worked from morning till night on daily basis just to save lives. I want to really thank them for coming this year. The Ozoro people have also been wonderful host.  I wish we could do more for them, but this is what we can do for now, probably in the near future, we might visit them again.