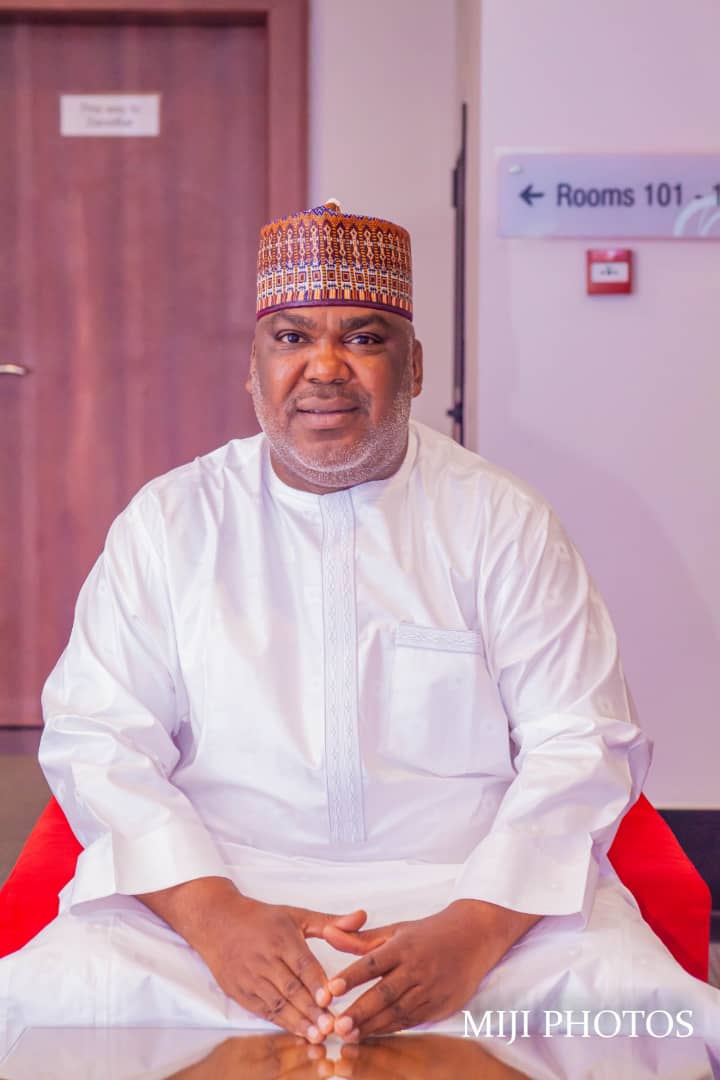 Hon.Tijjani Mohammed Aliyu was born at Azare,  Katagum Local  Government Area of Bauchi State. He is a graduate of Business Administration with specialization in Actuarial Science and a holder of Master's Degree in Business Administration from the famous Ahmadu Bello University Zaria. He started his carrier with the defunct International Trust Bank PLC, and later defunct Global Bank PLC. Hon. Tijani then moved to Intercellular, a telecom company before resigning to engage in private business and politics. He is a two-term member of the Bauchi State House of Assembly representing Azare/Madangala Constituency and equally two- term Majority Leader from 2015 till date.
He speaks exclusively to Sunday Oyinloye, Publisher, Green Savannah Diplomatic Cable
Excerpts:
Buachi and Gombe have just become oil producing states; surprisingly it has been reported by a section of the media that the two states are already fighting over the oil wells. Is that  a good development?
It is a figment of imagination of the people making such claim. As far as I'm concerned, there is nothing like that. The day the President went to commission it, Bauchi and Gombe State Governors were there and no statement has been made by the spokespersons of any of the two states to indicate there is any dispute about the oil wells. Some people just want to create problems where there is none. Bauchi and Gombe are same and one. Whatever is gotten there is going to be for the benefit of the two states. So, I don't think there is any problem. There are historical positions in relation to the sites, so there is no problem. There are oil wells in Bauchi and also in Gombe, therefore, it's for the benefit of both states.
So you are saying there is no rancor?
There is no rancor or bitterness, we are one. You know in a situation like this, some people will like to create friction. But as I said earlier, there is no dispute between the two states.
Nigeria has been contending with insecurity for some years; would you want to proffer solutions to this problem?
To solve the problem, the cooperation of the communities is needed. Government is trying its best. They are funding the security agencies. Most of the problems come from the people. For example when people notice unfriendly movements or suspicious movements, some will not report to the police or try to cover them because they are their relatives. As long as the communities will not cooperate with the security agencies, the issue of insecurity will never stop. Security is a collective responsibility of all citizens. The security agencies need information from the communities to be able to tackle insecurity effectively. There is need for that collaboration. The security agencies also need resources to be able to perform maximally.
I want to ask you this. You are not speaking for Bauchi State House of Assembly, but as Nigerian. Do you think we are ripe for State Police?
In my personal opinion, I don't think we are ripe for that. Even now that we don't have State Police, you can see how some powerful forces are using the security apparatus to intimidate people. Can you imagine what would happen if those security agencies are under their direct control? . For now, I don't think we are ripe for State Police. We need some more time before we start thinking of State Police.
If you are asked to rate the performance of the Federal Government and Bauchi State Government what will you say?
I think the Federal Government has seriously performed above average. The only thing that is making people not to appreciate the performance of the Federal Government is the issue of insecurity. Let me give you a personal example. In my house now, I cannot remember the last time I switch on the generator. But in the past, I used to buy diesel and petrol all the time, now light is stable. The issue with Nigerians is that when there is a problem we complain, but when something good comes, we all keep quiet. Everybody knows that there is significant improvement in electricity. Look at this,  all the previous administrations, tried to construct the Second Niger Bridge, but this administration has done it and nobody is saying anything about that. There is no administration that has introduced as many people oriented programmse like the present one. We have N-Power, "TraderMoni" and other social programmes and interventions. There is no government that has given interventions to states like the present one. We had covid 19 interventions, budget support amongst others. So this administration has performed well but the issue of insecurity is what is dwarfing the performance of the Federal Government. Talking about Buachi, in some areas, the government has performed well, but there are areas it has also failed. In terms of physical development, Buachi State Government has performed well, but when it comes to improving the standard of living of the citizens, it has failed in that area. If you build hospitals and there are no drugs, so how will the people enjoy it? But relatively you can rate the performance of the government well in terms of infrastructure, but when it comes to improving the standard of living of the people, I don't think there is any significant improvement.
Nigeria is preparing for general elections in 2023, what is your message to the citizens?
My message is that people should know that politics is a matter of choice; everybody is entitled to his own choice. If you are in PDP, you are entitled to be there, if you are in APC, that is your choice, whatever party you are, you are entitled to be there. It is a matter that has been guaranteed by the constitution of the Federal Republic of Nigeria. We all have freedom of expression and freedom of association. The fact that you are not in the same party with another person should not make you to fight him. We should respect others feelings. Nigerians should elect people of good character, those that will deliver irrespective of their political parties.  We at the APC have done our best to field candidates that can deliver, good people that Nigerians will vote for. Lastly, Nigerians should know that it is God that gives power.
What is unique about Bauchi State?
Bauchi is one of the most peaceful states in North East. We are also very accommodating.  Before the coming of insurgencies, the population of Bauchi was not more than 4million but now it is about 7 million. And people are living peacefully, buying houses and some people are even going for elections because of our hospitality and peace that Bauchi is known for. Bauchi is the home of peace and hospitality.
What have you done in your personal capacity to impact on the lives of the people of Azare/Madangala Constituency?
Generally it's not good to blow one's trumpet, but in politics, if you don't blow, no one will blow it for you. We have done a lot of things as it relates to community development, particularly in the areas of water, hospital, youth empowerment amongst others. With the current economic meltdown, and the level of poverty, children of the poor cannot go to school. We provided for means of paying for their school fees and also give them little stipends that will at least make them comfortable in school. We pay for their WAEC and NECO examinations as well as JAMB. We have also empowered the women and youth. We provide support for our health centers. You find out that a woman who wants to deliver will go to the clinic without delivery kits because she cannot afford it; so we provide delivery kits in our maternities free of charge for any woman that comes to deliver. These and others we have done and will continue to do for the people.