We are building a community of wellness in Lesotho- N-FIT Founder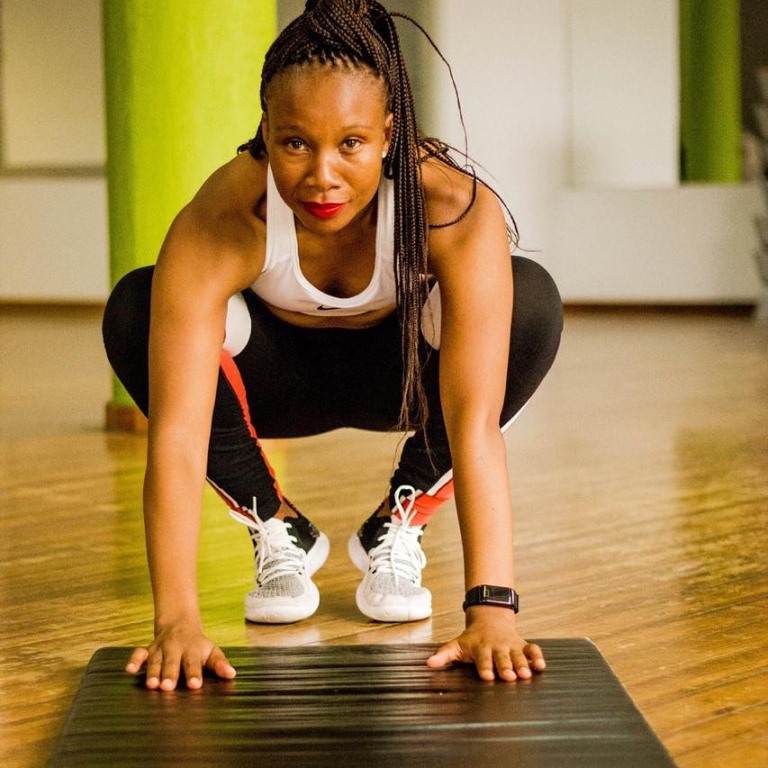 Nete  Khoanyane  is the founder of N-FIT Aerobics Wellness Center, Lesotho ,an organization that strives to help Basotho achieve their health goals through the creation of an all-inclusive fitness lifestyle. She is a qualified group fitness instructor with the skills and drive to inspire people to lead healthier lives. The energetic lady left her job as a Human Resource   Specialist to pursue her passion for wellness. Nete now conducts aerobics classes at Lehakoe Recreational Club for clients ranging from beginner to advanced classes.  Because of her passion for what she's doing, Nete develops wellness programs for schools, the elderly, and corporate partners like Metropolitan Health. This professional who pays attention to excellence incorporates elements of nutrition, advising, physiology, and fitness management into her programs. In addition, she heads the "Bophelo Pele" wellness program designed to support existing corporate wellness initiatives that are meant to motivate employees to adopt healthy lifestyles. Against the background of the saying that a healthy nation is a wealthy nation, she partnered with the Ministry of Gender and Youth, Sports and Recreation to establish the Mohlanka Health and Wellness Club, which has introduced healthy living to civil servants in an attempt to improve service delivery in the country. Through this program, this trainer encourages and assists government employees to exercise at least three times a week. She believes that the well-being of a nation directly contributes towards its overall growth and stability. Her gymnastics and cheerleading background has also led to her being appointed as a choreographer for the official opening and closing ceremonies of the upcoming Region Five Games that will be hosted by Lesotho in December, 2020. 'Nete is currently at Rutgers University, New Jersey for her six weeks Mandela Washington Fellowship for Young African Leaders mentoring.
She speaks to Green Savannah Diplomatic Cable about her center, its impact on the wellbeing of the people of Lesotho and what African youths should do in choosing career paths.
Excerpts: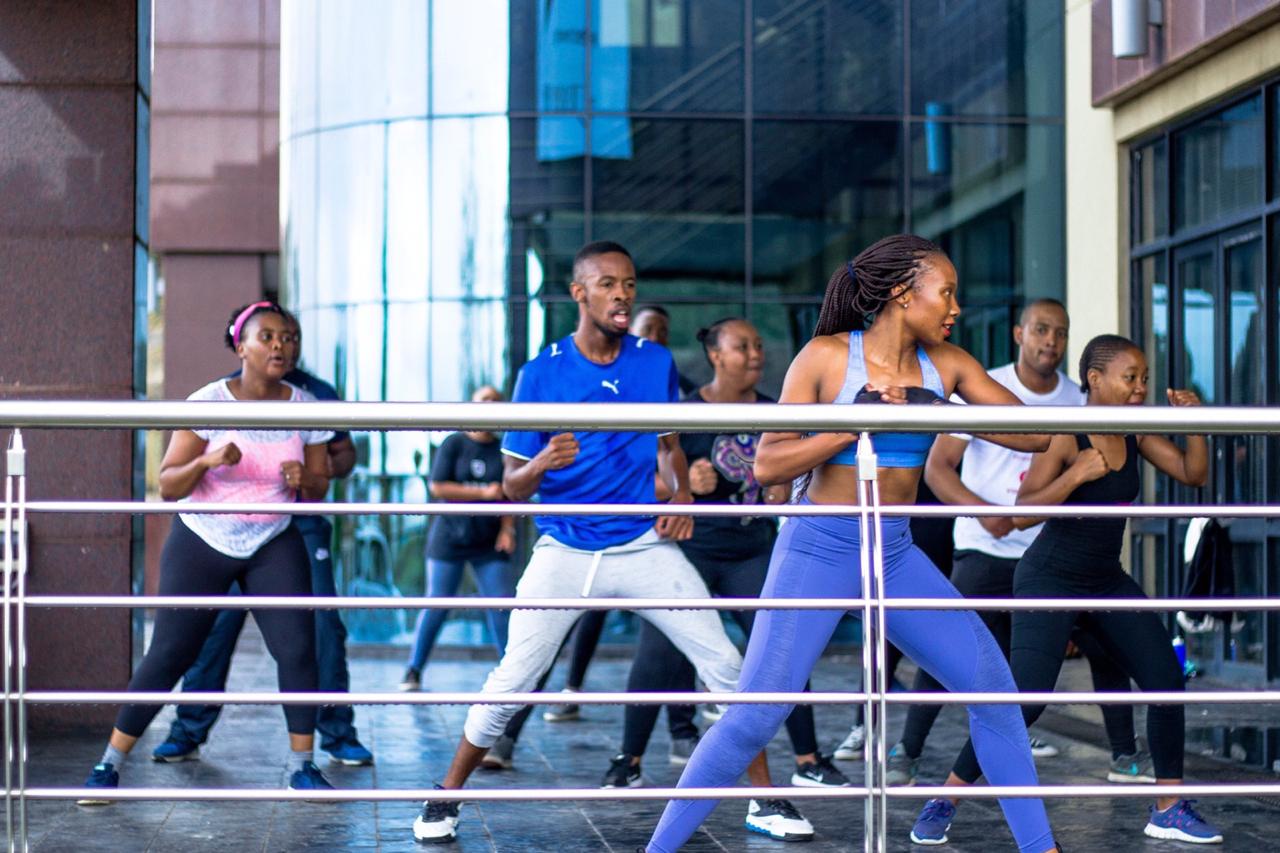 You left your job as Human Resources Specialist to float your outfit, why the choice of another field?
I left my job as Human Resources Specialist to follow my passion as fitness professional and a wellness consultant because I wanted to serve my country in a different way. I wanted to serve in the field where I could maximize my abilities and use my talent without limits. I felt misplaced in the Human Resource Cadre, hence the decision to resign and do what I was surely passionate about. When I went to the University, I wanted to study Exercise Science, unfortunately, my State University did not offer that and I did not have access to go and study that course in another country.  I then decided to apply for LLB but was not also admitted into Law School. Finally, I ended up in the field of Sociology and Social Anthropology and graduated with a BA degree which I never knew existed. But I honestly do not regret I enrolled in. I learned a lot from it and it has actually helped me understand human beings better since I deal directly with them in the wellness industry. I mean God has a way of doing things, so studying Sociology and Social Anthropology has contributed a lot in building my fitness career. I was then placed in the Human Resources Department where I worked for eight years. I have always known that I belong to the wellness industry but I did not have access to opportunities that would help me achieve my dream. However, I never gave up, I participated in various wellness workshops, group exercise workshops as well as short course trainings that helped me understand and learn a couple of things in the industry. Above all, the wellness industry in Lesotho has an untapped and raw market that needs to be addressed hence, my reason to resign and focus on wellness issues that affect Lesotho as a country.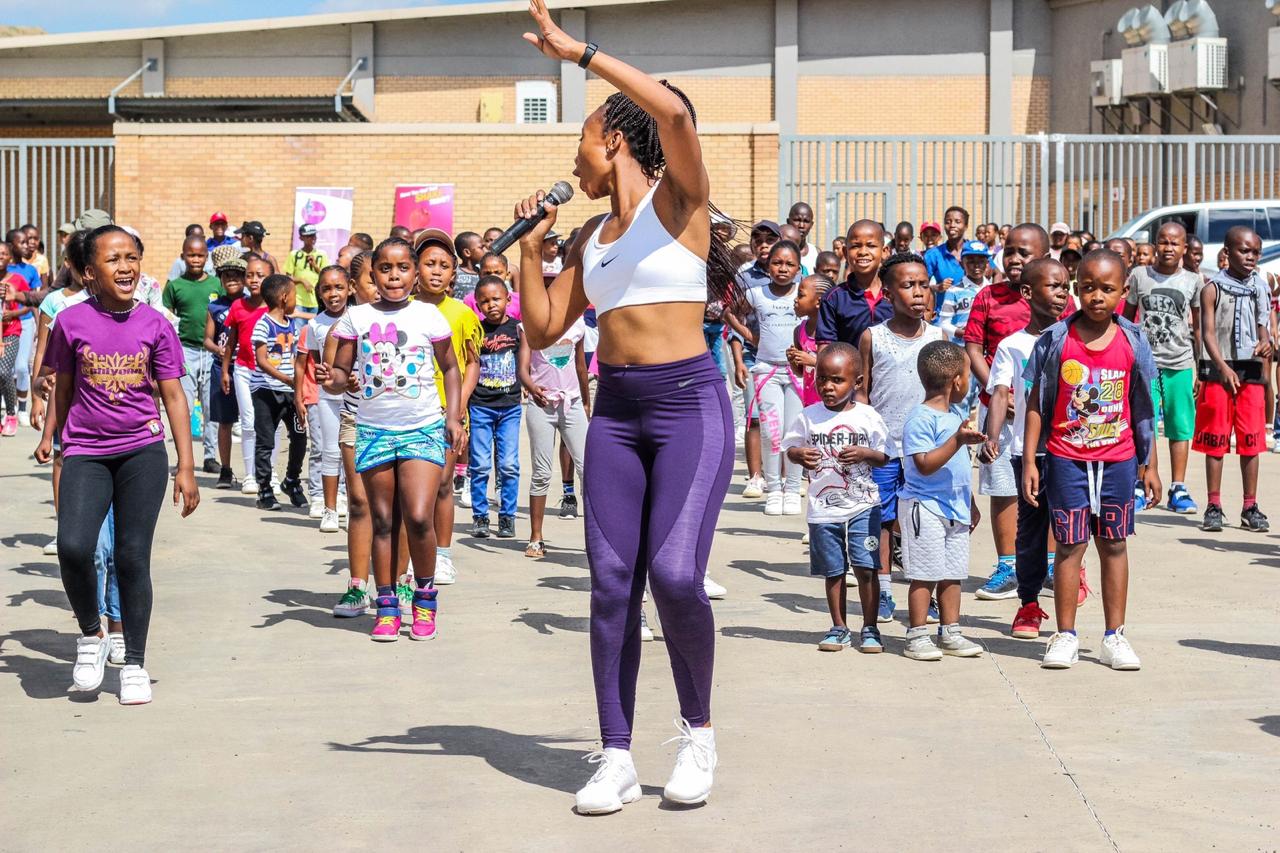 Who are your clients, particularly the  big names?
I honestly consider everyone as my big client because wellness is for all. I have four sections in my company and by order of priority are: Wellness Education, Community, Corporates (Private and Government Organisations) as well as Memberships. Wellness Education focuses on educating people about holistic wellness and making them understand the whole concept of wellness and helping them achieve their wellness goals. It includes among many other things, wellness seminars, wellness workshops, as well as training of trainers which is developing health and wellness professionals such as group exercise instructors, nutritionists and therapists who can then help achieve the mandate of holistic wellness. Community section includes the elderly, kids, youth and the newly discovered group which is visually impaired.   The Corporate section focuses on developing wellness programs for corporate groups as well as enhancing the already existing wellness programs to work effectively for both the employer and the employee. Most corporates organisations provide gym membership benefit for employees to keep them healthy in order to improve performance. However, my observation is that most employees do not use it or some just go to the gym to shower and on the clocking system they will appear to have attended the gym. My view in this regard is that there should be improved monitoring and evaluation systems for corporate bodies to help them achieve their goal. Once that has been achieved, it will be a two-way benefit for the employer and the employee. I have designed a wellness program for government employees and I hold three group exercise classes for them every week. This was motivated by the fact that I have directly been employed as Human Resource by the Government of Lesotho and I know the issues that affect employees. I have worked for three government ministries and have developed fitness programs in every ministry that I worked for. While I was with the Public Service, I started a running club, at the National Assembly and Public Works, I did aerobics classes which I believe worked well hence the reason I partnered with the Ministry of Gender and Youth Sports and Recreation to set up Mohlanka Health and Wellness Club. The Memberships section covers classes that I do at the Lehakoe Recreational Club. I have aerobics classes weekly from basic to advance on hi-lo step and kick. In addition to that, I also attend SADC aerobics events to do classes at international aerobics events which are basically not an everyday activity but maybe twice a month.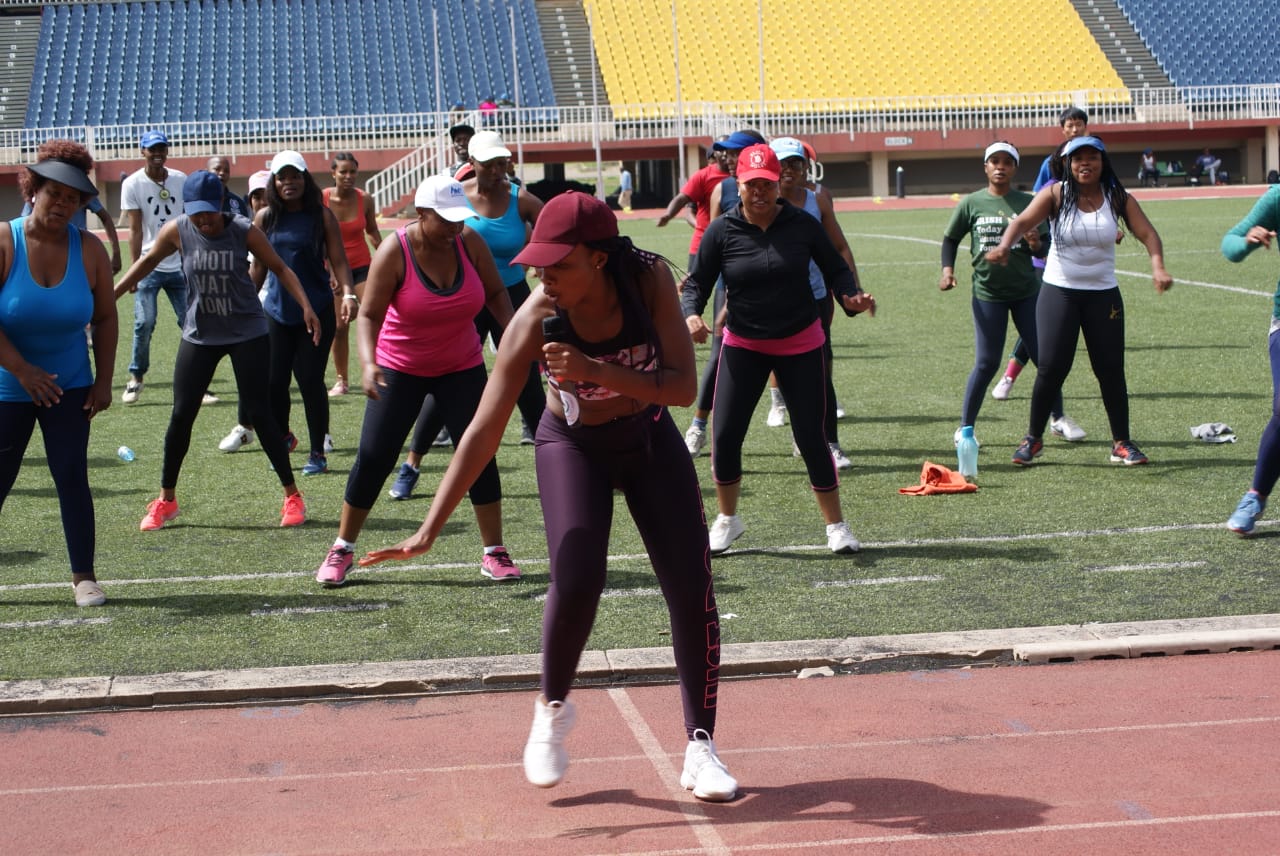 What is the attitude of your country men and women to physical exercise?
The attitude is quite positive compared to the previous years though there is still a lot of work that needs to be done in terms of educating them in order to have mass participation. But, we are getting there.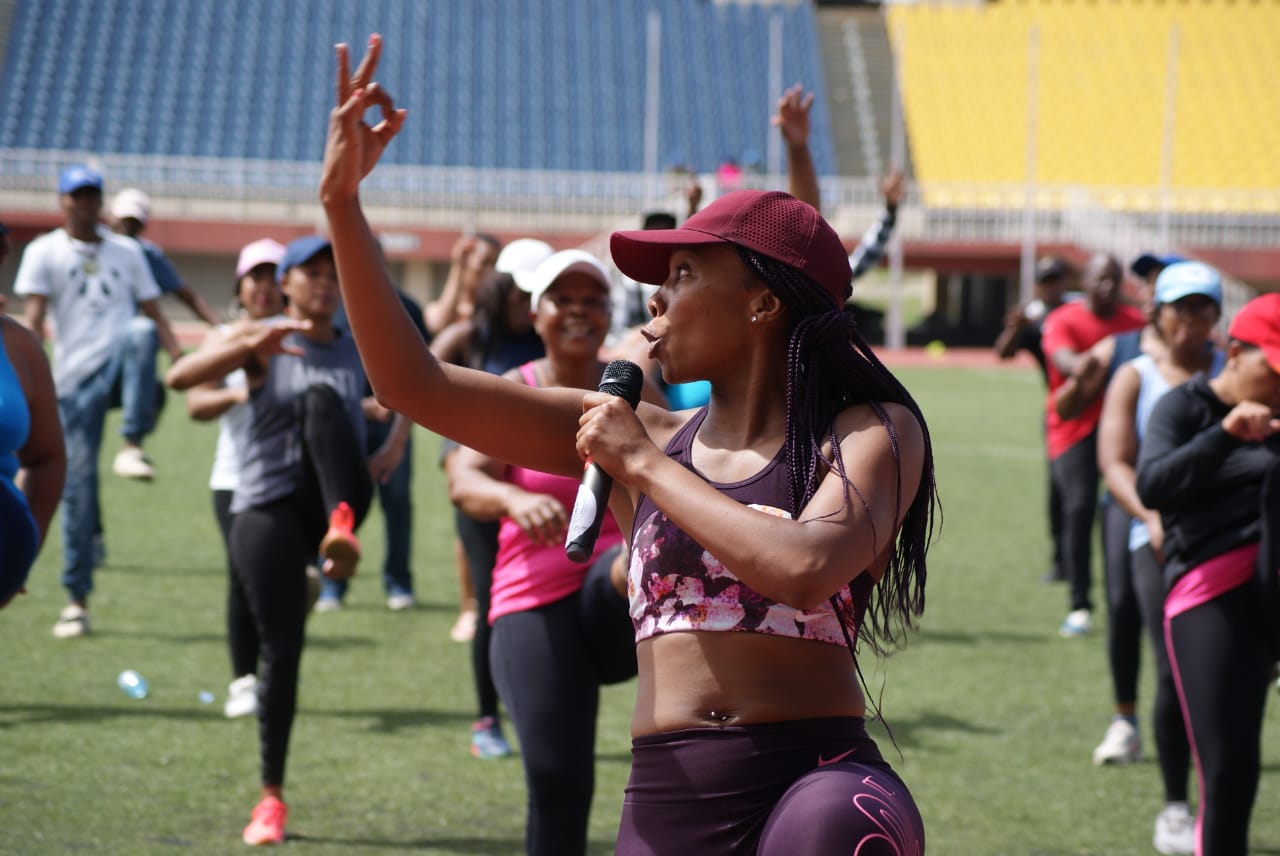 You also design programs for schools, would you like so share your experience on this?
Most schools in my country do not have Physical education due to lack of physical education teachers. Students love working out but they basically do not have facilities and enough fitness professionals who can assist. The program that I do encourages students to participate in sports and physical activities so that they can perform better in class. Also, this helps them to move away from mischievous behaviour such as using drugs which is now very common in our local schools. It is fairly a new program that I have recently introduced and I believe our wellness development as a country should start at that level as it is easy to instill the wellness habits at a young age.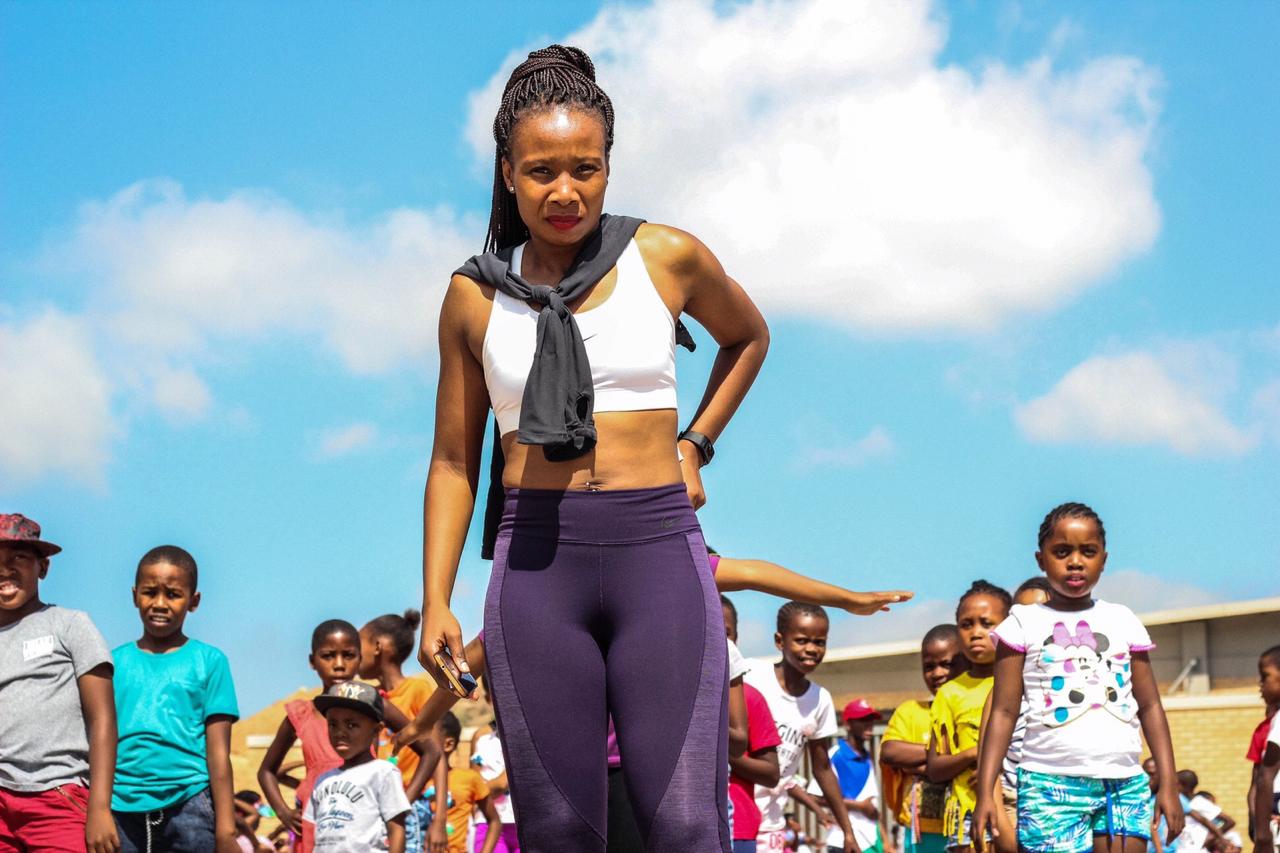 You are a choreographer, what are you doing to give the skill to young school girls. ?
I am working directly with the Ministry of Gender and Youth, Sports and Recreation on this project, as it is a Region Five, it's a national event. The idea is to discover young talent and help develop youth in arts and sports. Above all, this project is about helping young girls to be more independent, expressive and diverse. I am also working towards making it an ongoing program, not just a once off so that Lesotho can have a better future which lies in the hands of our youth.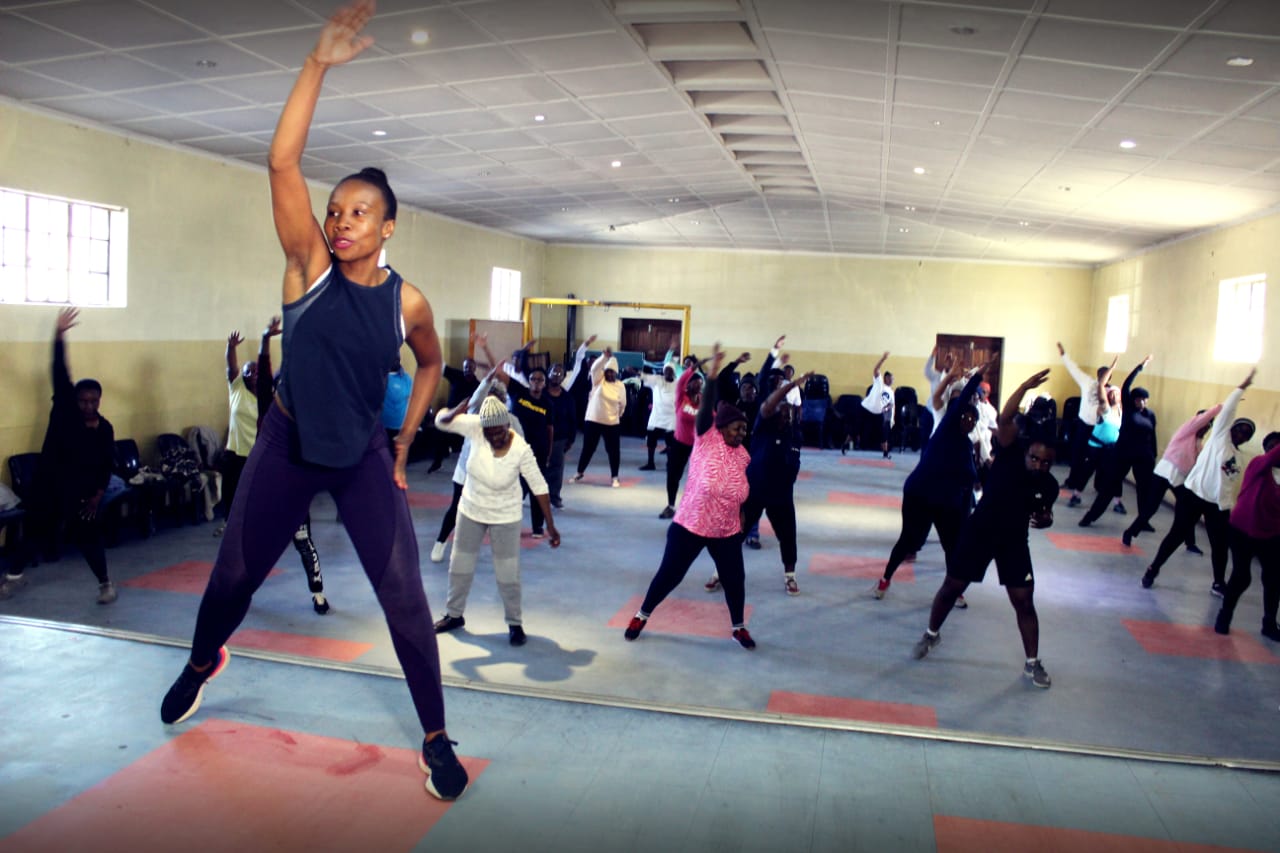 What pact do you have with the Ministry of Gender and Youth, Sports and Recreation?
I have an appointment letter from the Ministry of Gender and Youth Sports and Recreation as a member of the Ceremonies and Entertainment Organising Committee.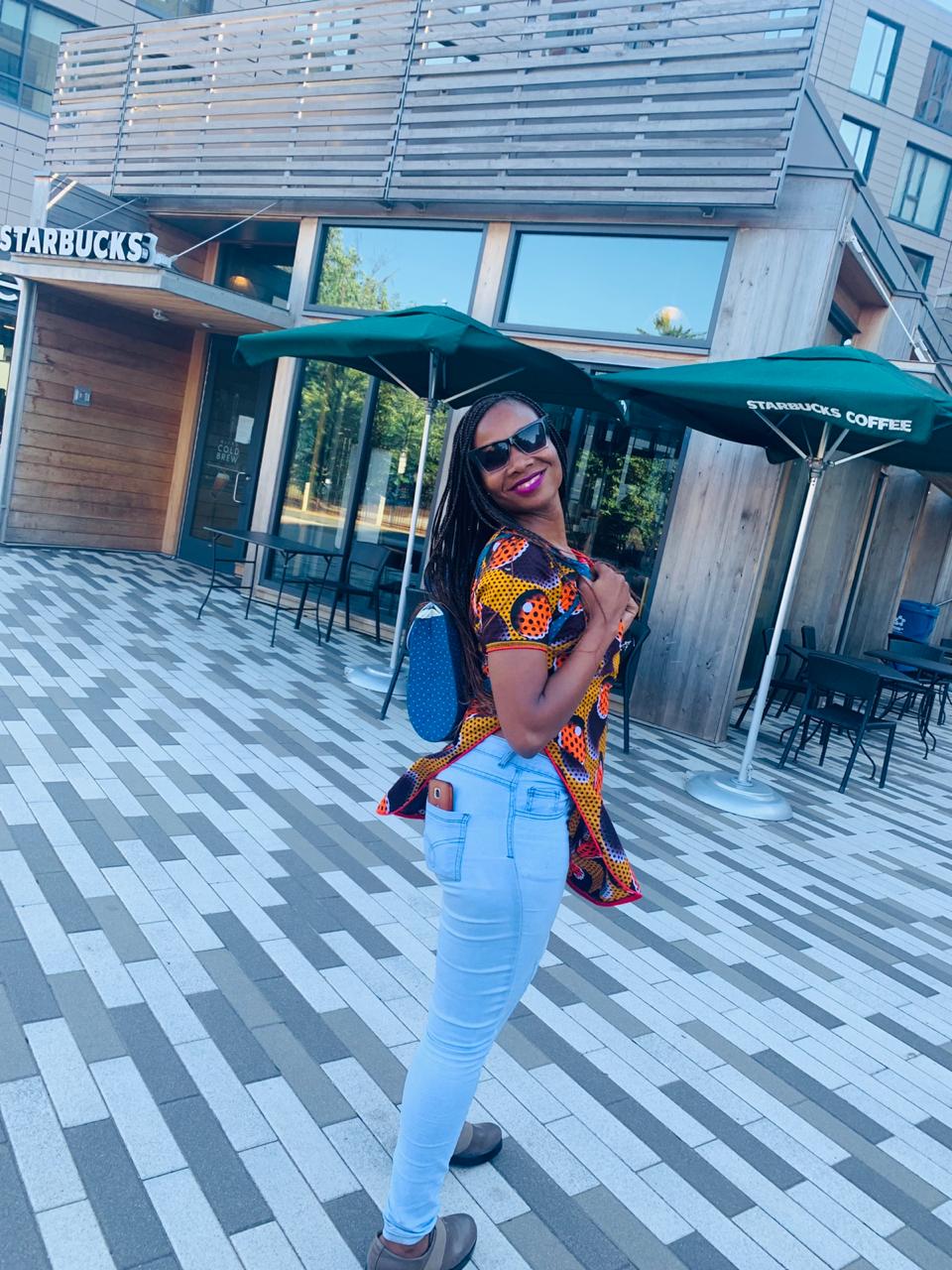 Would you say N-FIT Aerobics Wellness Center has made much impact in Lesotho since you started?
N-Fit Wellness Center has made a big impact in Lesotho. The mandate of N-Fit is to help people lead a healthy lifestyle, to help people be physically active and to help those with chronic illnesses improve on their health status. There has been an improvement in terms of people with chronic illnesses such as high blood pressure, back pain and heart disease. I may not be able to say numbers at this point in time, some have lost ample amount of weight and that improves their health condition. Most women who are members of N-Fit Wellness Center have achieved good benefits of emotional wellness because they are more recreated as we all know exercise is medication. On another note, N-Fit has produced quite a number of people who now participate in competitive aerobics. For Instance, Mohlanka Health and Wellness Club is a year old and in its existence; they have participated in three international aerobics events and have managed to bring home seven trophies.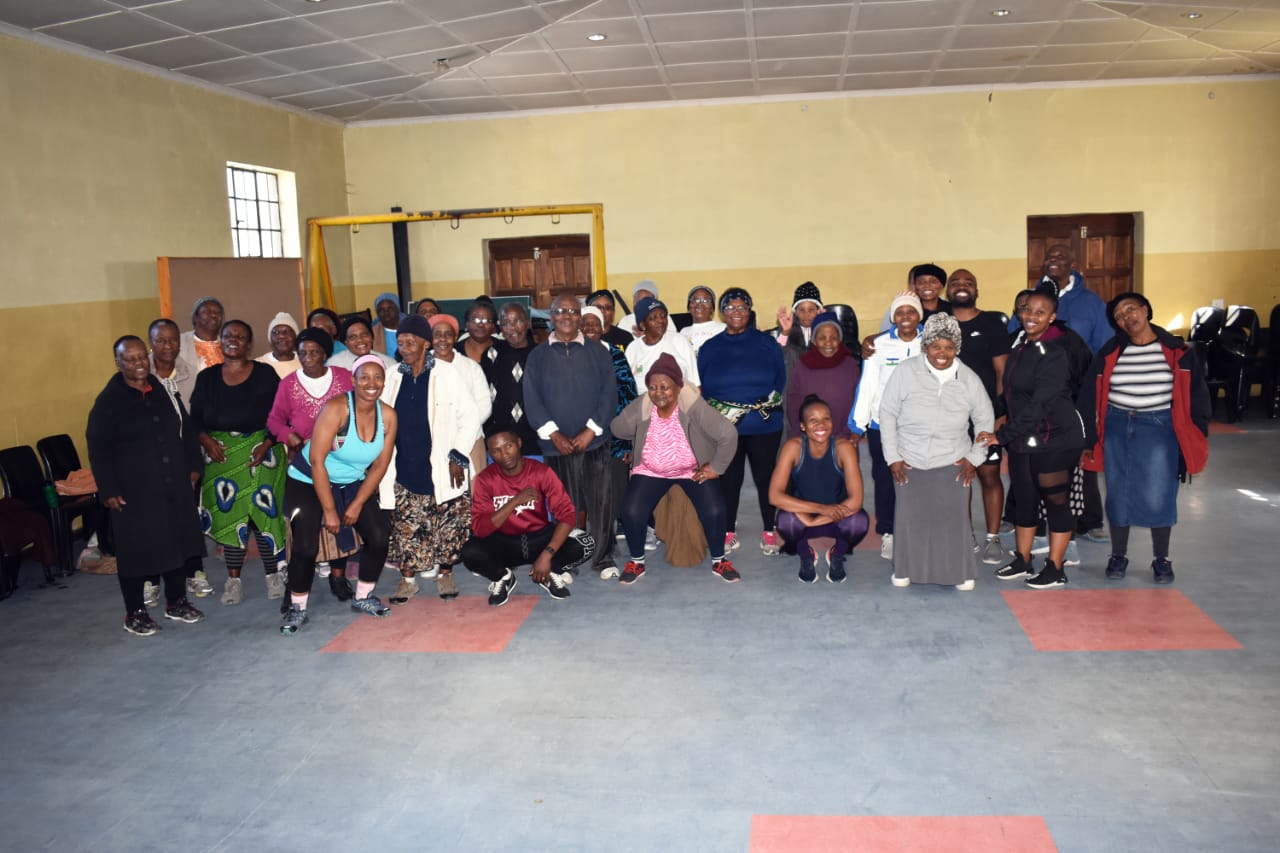 Is your center different from others?
N-Fit wellness center is the only one of its kind in Lesotho. We are motivated by exercise accessibility and affordability. We want to see the impact we make in people's lives to be visible. We are building a community of wellness that can last long and exist forever.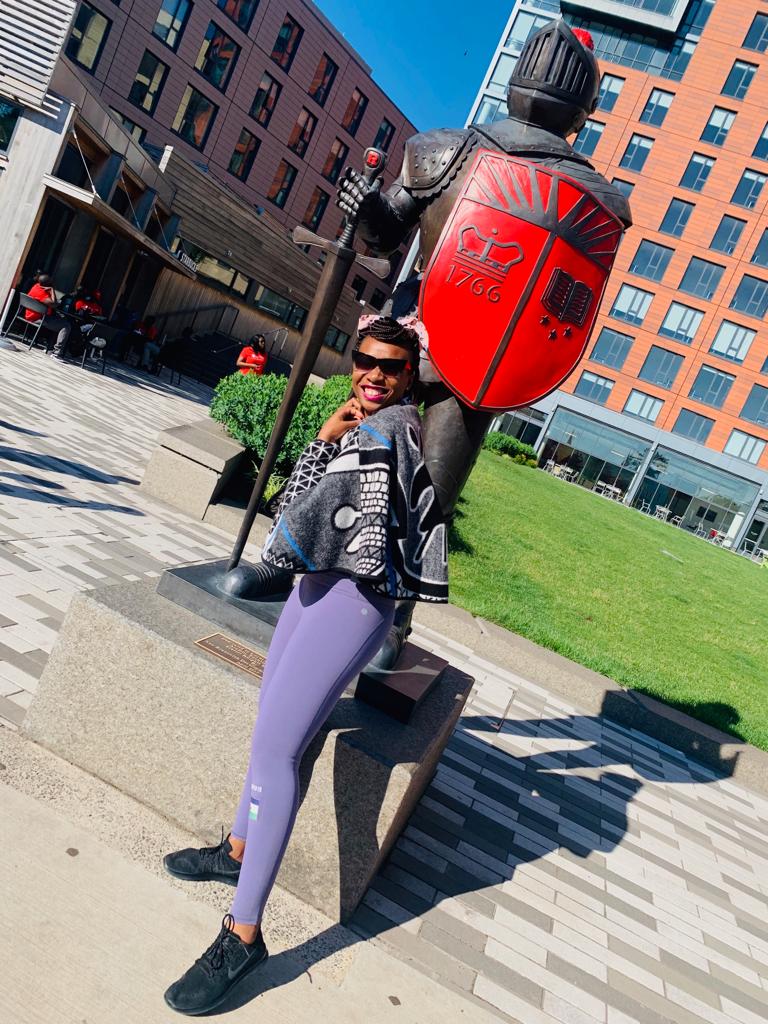 What is your advice to African youths as regards choice of career?
From my experience, I would advise African Youth to choose careers wisely. They should know who they really are and what they are called for before engaging in any form of career. I believe everyone is talented in something and if we could all be placed according to passion and talent, Africa would be a different place because everyone would then be doing what they love. When you do what you love, you do not have to wait for your country to create a job for you; instead, you create jobs for others. Follow your passion; follow your gut, passion pays.