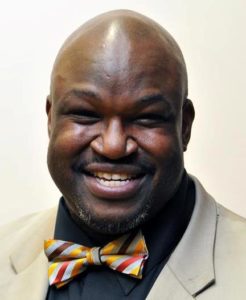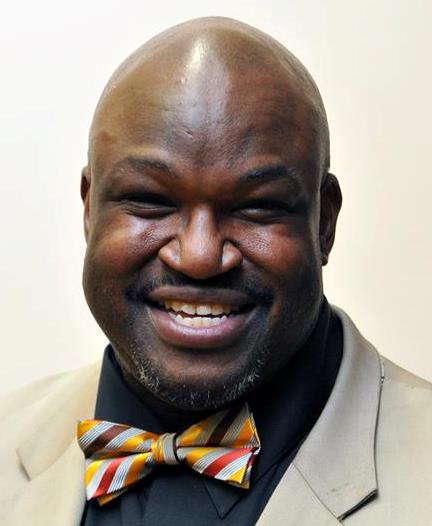 ​by Akindele Akinyemi M.A.
Most of the time we hear certain people discuss the need for "an urban agenda." To me, an urban agenda, here in the United States, mean more unnecessary government intrusion that has nothing to do with real concrete solutions.
In a global community, we need to shift our focus away from an urban agenda to a more comprehensive Trans-Atlantic Policy that is geared towards boosting local economic development here in the United States. You barely, if ever, hear any local, county or state lawmaker discuss how local cash strapped communities can benefit from international trade with various African nations.
A Trans-Atlantic Policy must include international trade rooted in agriculture, technology and education. For example, while the theme of technology dominates any discussion on the digital revolution and the way it could transform Africa, we must not lose sight of its cultural aspects. A social pan-Africanism existed even before the digital revolution through cross-border trade, but it was often hampered by unimaginative and rigid archaic laws. Today, digital technologies are helping young Africans forge a sense of cultural cohesion that could lead to wider continental integration.
The connection here is this…states with a focus on digital technology can benefit with a sister state partnership with states in various African nations that are seeking to build new infrastructure. In addition, companies in various U.S. states, especially in local urban communities, can hire international students via an OPT to help boost production and the overall business culture.
Another Trans-Atlantic Policy must come from the energy sector at the state and local levels of government. Currently, in both the U.S. and Sub-Saharan Africa, there is a great push for alternative energy resources. Imagine of cities like Inkster and Benton Harbor, Michigan began to produce solar panels, wind turbines and eco-friendly systems that produce energy made here in Michigan and shipped out to nations where electricity is scarce how much revenue that would be for both entities? Americans are working and creating a tax base for their cash strapped communities while Africans continue to expand the middle class in their respective local government units.
Many states have an economic development corporation to act on behalf of the economic interests of a state. However, the State of Maryland is the only state in the United States that have a sister state relationship with Ondo State, Nigeria and Cross River State, Nigeria. One state out of 50. This is unacceptable. Strategically, under a Trans-African Policy plan we would need to incentivize economic integration and trade expansion at the state level for African economies. In addition, like the federal African Growth Opportunity Act, states should provide preferential access to the state and local markets with no reciprocal preferential state access to the beneficiary countries. Two-way trade between states in areas like Ghana and Nigeria as well as Florida, Michigan or Maryland could provide new accessible markets that can drive new industries like Nollywood or other African based businesses into local communities.
As my colleague in the National African Business Association, Ade Dina has pointed out several times, tourism plays a huge role in Trans-African policies due to the fact that tourism must generate economic benefits for a broad spectrum of the population and must also ensure their inclusion in decision-making about sector development and trends, as well as preserve the resource base on which tourism is based. The private sector requires a profit on its investments. How can two state governments here in the U.S. and in Sub-Saharan Africa play a role in developing and connecting tourism as a economic benefactor? Both government's role are to create the policy framework that will encourage for-profit investments, in combination with incentives and regulatory frameworks that will ensure good economic returns to a broad range of beneficiaries from these investments and will conserve the country's cultural and environmental heritage. The hook here is promoting each other's tourism attractions to create synergy that will lead to economic empowerment.
Given its cross-sectoral nature, tourism will only develop sustainably if it is integrated into the country's overall policies and economic and physical planning mechanisms and if linkages are created across the many sectors spanned by tourism. Partial policy measures will be inadequate to address vested interests, underlying economic relationships and generic social or physical constraints.
The role of the community college must play a role in Trans-Atlantic Policies to develop a sustainable workforce and geo-economic platform. The community college offers programs that can train both a domestic and international workforce. However, the community college can also help reshape K-12 educational policies that will make local urban school districts more global, more sustainable and better trained with international educators and students. In addition, administrators from community colleges can also train those in polytechnic schools aboard to not only help develop a new workforce but to empower and train women for leadership roles. In addition, the advent of global education school districts with educational choice is necessary to create economic development. Charter school models should not be looked upon as an evil but as a model where Africans in America can invest in educational entrepreneurship, set up their own charter schools with an international focus, teaching foreign language immersion programs and vocational programs with a partnership with the community college. Africans in America should not engage in the local debate over traditional public schools vs charter schools but use charters as an independent school district model of empowerment for our community both here and abroad.
Women must be included in any Trans-Atlantic policy because the role of women is vital in global business. U.S. state governments, as well as the federal government, should not engage in any trade or global business with African states or nations that are hostile towards the advancement of women in terms of education, gender rights and access to financial stability. It's up to states on both sides of the Atlantic to develop stronger incentives for women who engage in STEM, social entrepreneurship, environmental science, agri-business and allied health.
Connecting a Trans-Atlantic Policy at the state level here in the U.S. would position local communities to be in a position of economic control. It makes no sense for a local community to be cash strapped or bankrupt when we have an entire African economic market to tap into to build wealth. Electing local policymakers who continue to promote an "urban agenda" when the agenda is now global is a complete waste of time. U.S. State Black Legislative Caucuses are good for local urban communities to serve a 20th century model of both leadership and solutions. A Trans-Atlantic Policy is necessary for our local communities to move in the 21st century that is comprehensive, global and focused on improving economies on both sides of the Atlantic.
Akindele Akinyemi is the National Co-Director of the National African Business Association. Reach out to him at info@nabaempowers.org