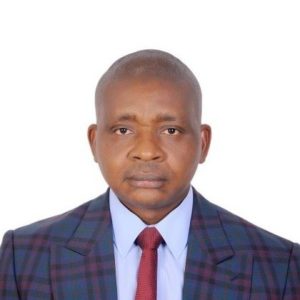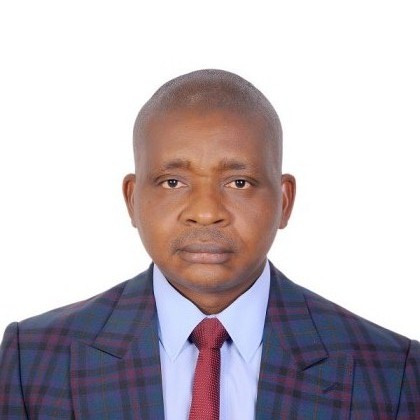 Rejoice not over terror attack
The history of America cannot be said to be complete without a mention of 11th September, 2001. It was like any other day until the agents of darkness struck and hit the world's strongest nation with the worst terrorist attack in her history ,killing thousands of people and the famous World Trade Centre(WTC) turned to rubbles.
Not only were the cowards able to destroy WTC, a symbol of capitalism, the terrorists were also believed to have " targeted" White House but didnt succeed. However, the precision with which they struck their targets shocked the world considering the military might and technological advancemet of United States. America has the military and technological knowhow to destroy the world over.
Perhaps, America should have learnt a lesson from the 1998 terrorist attacks on her embassies in Kenya and Tanzania where more than 200 people were killed by dare devil bombers.
After September 11 attacks, the world stood in solidarity with America except some pockets of jubilations in some countries in the Middle East, Asia and Africa, Nigeria inclusive. They celebrated the senseless killings with free tea and coffee. They were excited that the blood of the innocent has been shed.
Unfortunately, some of those countries ( not all their people) that celebrated the terror attacks on America are today victims of terrorism, including NIgeria.
The negative economic effects of terrorism on the world's tourism industry has continued to bite harder in many countries since the September 11. Terrorism has led to drop in income in the tourism sector with the resultant effect of job loss in some countries that depend more on tourism for survival.
Several years after the attack on the WTC, tourists are still at the mercy of terorrists who could bomb, shoot, kidnap or do other harms. Recalled, Pope John Paul II at a remembrance service held for the victims of 9/11 in Rome asked God to speak to the hearts of terrorists "so that they may open to light of the truth''.That prayer is even more relevant now and is probably on the minds of nations contending with terrorists. This is understandable, terrorists are becoming more deadly and sophisticated in their evil acts. These evil people have penetrated many nations, thefore, attacks have become daily rituals in many parts of the world and one begins to wonder what they are out to achieve since many of the attacks are targeted at their own citizens. In Iraq, Syria,Somalia, Nigeria and other places, it is one tale of horror or the other.
Speaking specifically about Nigeria, I did warn sometimes in August 20ll, that the federal government should be proactive in dealing with the bombings in Maiduguri, Borno State. Today, we have seen the devastaing effects of terrorism in the entire North-East Region of Nigeria wrecked by Boko Haram
To compound the problem, terrorists masqurading as herdsmen have been on rampage in recent years killing innocent people at will while government is not doing enough to protect its citizens. What Nigerians get to hear everyday is that the herdsmen are foreigners. The question is, how can strange people enter a country and be killing without being challenged by security agencies? I hope that one day, the true story behind the mysterious heardsmen will be told.
As earlier said , many nations are at the mercy of terrorists who have turned their weapons against innocent people. Some of them have been radicalised while bad governace in some countries have also made them breeding grouds for those recruiting terrorists
The 2011 attacks on Norway is still fresh in the memory of peace loving people of the world. Anders Behring Brevik dressed as a police officer gunned down dozens of people at a youth retreat in an Island. People had to flee into the sorrounding waters to escape being killed by the 32 year old man. This followed an attack in Oslo which also killed many people. Since then, there have been many attacks in Europe particularly France.
In recent years,terrorists have literally held the world to ransom through brutal but well coordinated attacks on soft spots.
Using Nigeria as a case study, bombings and other forms of terrorism were alien to her in the past, today Nigerians are at the mercy of terrorists. Observers of this ugly trend have blamed it on high unemployment rate, but I believe unemployment should not be a reason for a man to terminate another man's life.
Because of the importance Nigerians attach to religion, it is very important that religious leaders preach peace to their followers while government should be more alive to its responsibilities. This approach should be adopted by other nations where religion is held in high esteem and are experiencing terrorist attacks.
It is unfortunate that terrorism is gaining grounds in Nigeria and many parts of the world. As terrorists continue to hold nations to ransom, the question is, will they conqure the world?. Definately can can not conqure the world, but they have the ability to continually trouble the world until they are tamed.
However, this could only be achieved by the cooperation and coordinated efforts of world leaders. The world is in dare need of peace and this is what Green Savannah Diplomatic Cable is out to promote.
Nations of the world and people of all colours, tribes, religious believes should key into this as we create a path to a peaceful world.
This article had been completed before another senseless terror attack at Ariana Grande concert in Manchester where many were killed and over 100 injured, including children. British Prime Minister Theresa May rightly describred the attack as "appalling" .
As if the Manchester attack was not enough, the London attack that followed is a clear indication that the world must unite to fight this evil.
A CASE FOR OPCW – By Sunday Oyinloye
There is no better time than now for the world to unite against threat of chemical weapon. Never has the world been gripped with the fear of unknown than it is currently experiencing. The reason for this is understandable. There have been accusations and counter accusations about the use of chemical weapon in the prolonged Syrian war.
While the Bashar al- Asad regime has consistently denied the use of chemical weapon against his people,the international community and rebel groups have accused him of not only using chemical weapon, but also of gross massacre of his own people. Indeed, Asad has become a thorn in the flesh of Syrians and the rest of the world particularly Europe because of unprecedented number of refugees who daily head to Europe in search of new and better life.
The Syrian war is so complex that there is the fear of unknown of what becomes of the war-torn country even if Asad leaves the stage because of many interests within and outside Syria. Different camps engaged in the war are trying to outdo one another even as cities like Alepo and others have become practically desolate due to the devastating effects of the war.
As they are using different types of weapon, they have also employed the use of propaganda which means that any of the camps could probably use chemical weapons. The involvement of the so called super powers in the Syrian crisis is also not helping matters as they have failed to bring an end to the war. However, the rest of the world remains hopeful that perhaps one day, the madness in Syria will come to an end.
Besides the prolonged Syrian crisis, the greatest threat to mankind is the activities of terrorists that are daily becoming daring and sophisticated in their attacks. They are very coordinated and strike with military precision most times. Victory to terrorists is when women and children are being pulled out of the rubbles, happiness to them is when they see the aged in tears, joy to them is when the world stands still to mourn victims of their heartless attacks.
Terrorists who have no regards for human life see no sin in the use of chemical weapons, therefore, world leaders and peace loving people across the globe must wake up from their slumber and give further support to The Hague based Organisation for the Prohibition of Chemical Weapons.(OPCW) which has been working round the clock to save mankind from the monster called chemical weapon. Everything humanly possible must be done to ensure that terrorists and terror groups in any part of the world do not have access to chemical weapons.
This could be achieved when States Parties make prompt payment of their annual contributions to OPCW and its officials are given unhindered access to sites they might want to inspect. If all member states of the United Nations give their full support to OPCW, there is no doubt that the threat of the use of chemical weapon will be reduced and the world will be a better place.
Perhaps, what can trigger crisis in any part of the world is bad governance, injustice, corruption , racial discrimination and other forms of inhuman treatments. All these must be avoided by those holding political power. They must be fair to all.Above all, everyone must join in the campaign against the use of chemical weapons as OPCW takes the lead. This is the only path to a safer world.