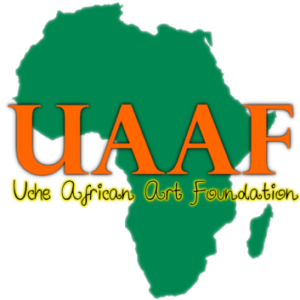 Linking African Artists
UCHE African Art Foundation is a non-profit organization that aims at linking young African artists and buyers in the Netherlands and Europe to offer these young artists a platform and better chance for using and keeping their talents.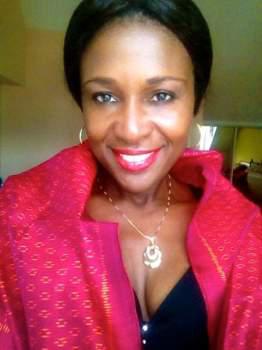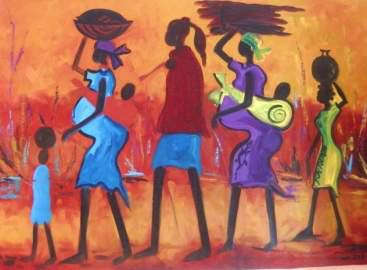 African Art
Nigeria is bustling and developing, it now has the largest economy in Africa and not only the economy is thriving, so are the art literature and music scene. Nigerian writers have been recognized globally, so has Nigerian music and the painters and sculptors are now following in their footsteps.
Uche is an Igbo word meaning mind or wish.
UAAF has in mind to fulfil wishes, offering a platform for young aspiring artists. It helps artists to fulfil their aspirations and exploit their talent. Beside this it wants to promote international relationship between Nigeria and the Netherlands by promoting relationships between young Nigerian and Dutch artists.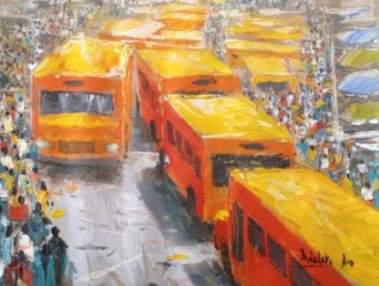 Platform for Talent
UAAF's mission is to encourage and support young motivated artists by offering a platform for the presentation of contemporary art in the Netherlands, and to develop a critical forum for the promotion of contemporary art in Nigeria and outside world. Through this, we aspire to develop and expand as we network with artists and art organizations on local, regional, and international levels through collaborations
Our ultimate goal is to establish links between people in Europe interested in affordable art and Nigerian artists to be able to bring Nigerian and other African art to a wider audience and to promote international relationships between Nigeria and The Netherlands.
ACTIVITIES of UAAF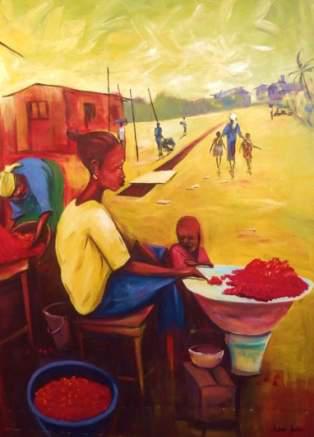 Identify artists in Nigeria through fine art schools, market visits to galleries and art markets.
Bringing some of their signature work to the Netherlands.
Exhibit work in the Netherlands at galleries and African related activities and venues.
Building a network of Nigerians that have connection in the art world such as professors in fine arts departments in universities in Nigeria.
Building a network where the art will be given exposure in the Netherlands.
Afrochique is fashion line supported by UAAF