Ibiyinka Olufemi Alao is Nigeria's Art Ambassador to United States of America. Since his painting won the best in the world at a UNFPA competion more than 16 years ago, a feat which made 16 countries to invite him for exhibition simultaneously, Ibiyinka has been waxing stonger in the field of Art impacting on the young and old. His artworks have featured in many national museums across the globe as well as the World Bank Headquarters Washington DC and the United Nations Headquarters in New York.The Obafemi Awolowo University, Ile-Ife , Nigeria, Architecture graduate speaks to Green Savannah Diplomatic Cable about his journey to stardom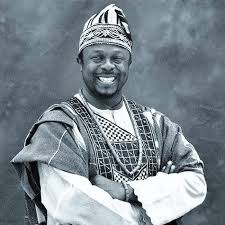 Who is Ibiyinka Alao and how was your growing up like?
I was born in Nigeria to Ezekiel Bamisaiye and Grace Bosede Alao. I have brothers and two sisters. Art has always been a part of my growing up as far back as I can remember. My family were very supportive of my artistic talent and encouraged me to express myself at home and in school.
You read Architecture, how come you ventured into another field ?
Architecture and Art are very similar as both are based on design. I studied Architecture partly because in secondary school, I distinguished myself in Maths, Physics and Art . Architecture brought all together but Art offered the freedom to express myself with all without the need for clients approval.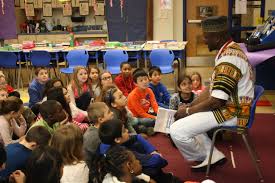 How did you put in for the competition that gave you breakthrough in life?
It was actually the UNFPA international art competition. I saw it in a newspaper back home calling for artists to enter their artworks that speak to the theme of "Girls and a Greener Environment." I entered and won first place in Nigeria, and then went on to represent Nigeria among the other 61 nations that had entries sent to New York City. Mine ended up winning the grand-prize.
Do you consider giving back to your root?
Yes, every time I come back home, I try to connect with artists and we all try to encourage each other.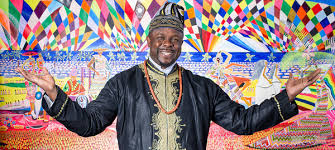 What are you working on at the moment and what is your message to African youth?
I am working on several projects including painting a new picture and writing a book. My advise to African youth is to act on their dreams and aspirations instead of just talking about it. When we take action, all kinds of things come into being.