By Sunday Oyinloye
As your country prepares for the next General elections on 8 August, I am constrained  to write  you this letter as a concerned African. Though, I am not a citizen of Kenya but as an African, I believe whatever affects a country in the continent will have effects on other nations.
The news coming from your country is not very encouraging though I commend Kenyans for their commitment to avoid violence and promote democracy. What do I mean by the news coming from your country is not encouraging? Your rival and the Presidential candidate of NASA,  Raila Odinga accused you of a grand plan to rig the elections using the military.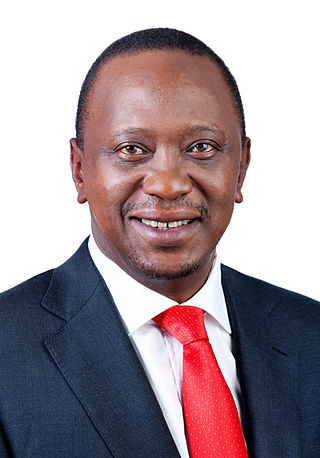 At a press conference held at the Panafric Hotel,Nairobi, Odinga and his running mate Kalonzo Musyoka alleged plan by the Jubilee administration and top military commanders to use force to subvert next month's election with a rigged outcome.
He alleged  that very large numbers of officers and soldiers will be participating in the plot . According to him, 226 new soldiers were being trained at Mariakani Barracks and were to be deployed on this mission.
Mr. President, your rival, also alleged that the soldiers are being trained on how to cut off power and water in Kibera and Mathare slums and keep people out of city centre.
 I am however happy that you and your Deputy  William Ruto have dismissed Raila's  claim on Jubilee's rigging plot . You did described it is a fabrication of a coalition afraid of losing in the August 8 election. Kenyan Defence Force spokesman, Joseph Owuoth has also assured the people of Kenya that the military is apolitical.
While I don't have any reason to doubt you and the military spokesman, I am very much aware that many African leaders have great influence on their militaries because of corruption.  This is not in any way suggesting that you or your military is corrupt. But I am sure you will agree that the military in many nations are ready tools in the hands of the President as the Commander-in Chief of the Armed Forces.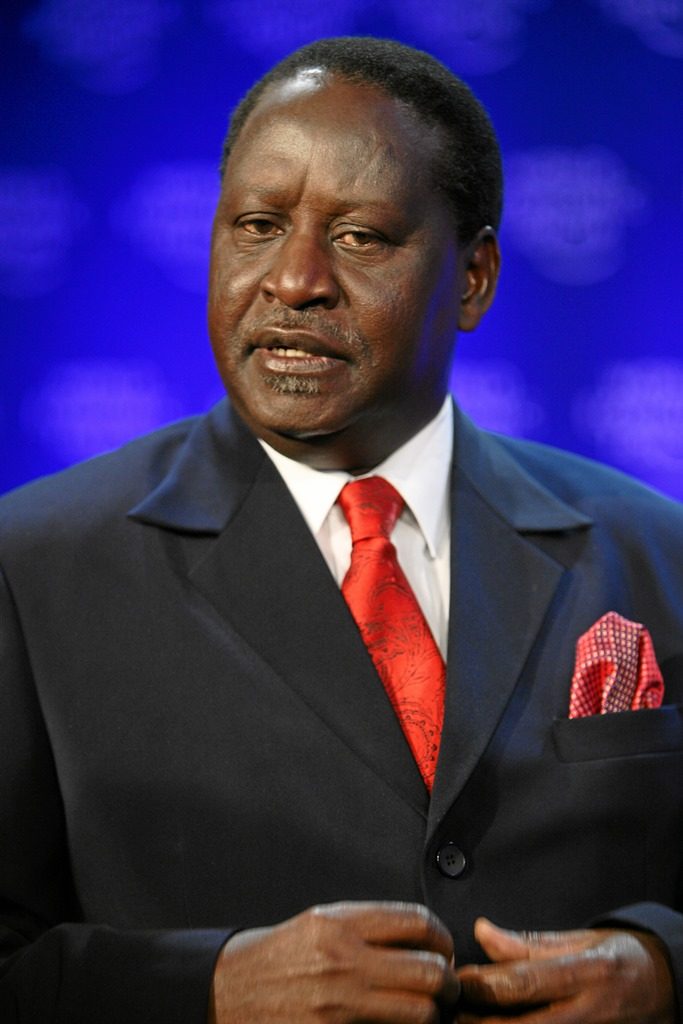 I have been following developments in your country , how in your campaigns you alleged that Odinga has no development plans for the people of Kenya and how Odinga also accused your government of corruption. I am also aware that you snubbed a Presidential debate and claimed that God told you not to attend. Good to know that His Excellency now hears directly from God even when he is not a Prophet or a Pastor. But I cannot dispute that because it was supposed to be a personal communication between you and God. I am also aware that in Africa, we tie our shortcomings to acts of God. Mr. President, I am  not suggesting that you have shortcomings. However, the same God you claimed told you not to attend the Presidential debate also made many Kenyans to condemn your absence
However, I believe that you cannot be forced to attend any event as that is your personal position, but I want to whisper to His Excellency that many of your people felt disappointed. On the second look, why should they be disappointed? After all, they have tested you for five years and they know how good or bad you are as a President.
I want to remind you that the world is watching you and Odinga.The two of you should not plunge Kenya into any crisis. The votes of Kenyans must count and democracy allowed to thrive in your country. Though, this letter is directly addressed to you because you control all apparatus of government as the President of Kenya, Raila Odinga also has to tell his supporters not to do anything that could lead to breakdown of law and order.
I don't want to agree (because I don't pray for it)  with the people who have expressed the fear that Kenya's history of election violence could repeat itself. The future of Kenya is in your hands, so you must do the right thing. Perhaps, you should be concern about European Union's fear on a  possible post-election violence in your country.
 European Union  Election Observation Mission, Chief Observer Marietje Schaake  had noted : "It is no secret there are concerns about the possible outbreak of violence. This is not inevitable and it is clear that this would create a situation where everyone loses."
Kwame Owino, Chief Executive of Kenya's Institute of Economic Affairs was also quoted to have said that he was fed up with people only asking him for a prediction as to whether there would be post-election violence. This is why the interest of your country and her people should be uppermost in your heart.
As an African who wants peace and development of the continent, I want to appeal to Mr. President and indeed the people of Kenya that there should not be a repeat of the 2007/2008 post-election violence which took the lives of  more than 1000 people.
I want to also remind Mr. President of your appearance at the International Criminal Court in October, 2014 after Judges at The Hague threatened you with an international arrest warrant should you fail to appear at pre-trial hearing in Person. You and your deputy William Ruto were accused of crime against humanity. Mr. President was accused of orchestrating the 2007 post-election violence, in which murder rape and deportation were committed.
I don't want to go further into that especially when you have told the people of Kenya in your address to the Parliament  that you are innocent and your conscience is clear
Interestingly, your beautiful wife, Margaret and the equally pretty wife of your challenger, Ida Odinga are both teachers and I learnt that they have great influence on the two of you. I will expect them to advice you rightly as mothers.
Mr. President, I don't wish you the fate of the  22nd President of Liberia ,Charles Taylor who is behind bars in The Hague, Netherlands neither do I wish you have the same experience with former Ivorian  President, Laurent Gbagbo and his wife  Simone, more so when you have appeared in ICC before. However, you and former Prime Minister, Raila Odinga have lessons to lean from these disgraced former African Presidents.
Wishing Kenyans peace during and after the elections.