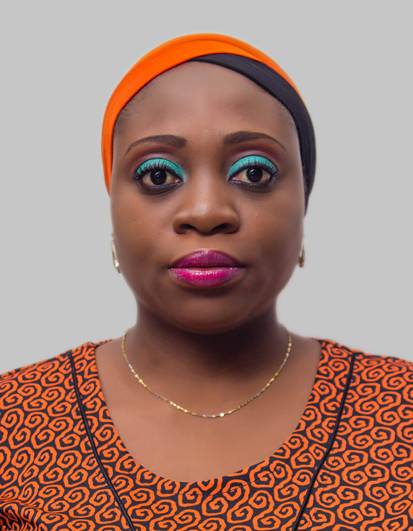 Nigeria's  National Assembly with support from Development Partners this week in Abuja held a Summit  on the Legislative Network for Universal Health Coverage. Dr. Adebukola Shittu-Muideen , a Quality Manager with PharmAccess Foundation with headquarters in the Netherlands was at the Summit. Dr. Adebukola who is a Fellow, International Society for Quality in Health Care and member Association of Public Health Physicians  of Nigeria spoke with Green Savannah Diplomatic Cable at Ladi Kwali Hall, Sheraton Hotels and Towers, venue of the event.
Excerpts:
---
Why the presence of PharmAccess  in  this summit?
PharmAcess Foundation, actually PharmAccess Group that I work for is an organization that is dedicated to improving access to better healthcare for people in sub-Sahara Africa. And how do we do this? PharmAccess mobilizes public and private resources for the benefit of doctors and patients through health insurance, mobile health innovations , loans to medical professionals ,clinical standards and impact research.
We are here because we have been supporting different states in Nigeria in their journeys of healthcare delivery, strengthening their healthcare system ensuring that health insurance is visible, sustainable that is why we are here. For instance, PharmAccess has been supporting Kwara State in the last decade in the area of healthcare insurance . I will want to make reference to 2007 when the Kwara State Government initiated the community based Health Insurance Scheme, PharmAccess was there to support the state through the Health Insurance Fund from the Netherlands . PharmAccess has offices in many African countries while our headquarters is in the Netherlands. In Nigeria, we are supporting different states, like Lagos in ensuring that they are able to come up with Health Insurance Scheme, Other states have also shown interest, for example Delta, and PharmAccess is ready to give  technical support.
We have grown over the years, and it is not only health insurance we deal with, and that is why we call it PharmAccess Group. We have an arm called Medical Credit Fund where PharmAccess supports private health institutions to have access to loans. In Nigeria, we are partners with FCMB and Diamond Bank such that private health institutions can easily have access to loans that will help them provide better health services.
We also have another arm of the group called the Safe Care. The Safe Care unit deals with quality improvement in the health sector. The Safe Care initiative has a vision and mission and  objectives. But let me say that Safe Care was actually birth by three organizations JCI in  America, Council for Healthcare Regulation in South Africa and of course PharmAccess Foundation. The three organizations saw the need to help resource restricted countries especially in sub-Saharan Africa in their journeys of quality improvement in private and public health facilities
Do you give loans  directly  to hospitals?
As I said, the Medical Credit Fund unit stands as that bridge between the healthcare providers and the banks. For example, if facility A comes up and says I need loan to add some infrastructure improvement or development at my facility  to have some equipment or to improve on some processes even capacity building for staff, it will come to Medical Credit Fund . There is initial diligent survey for example, for any facility you must be licensed, the team comes to do a due diligence survey, you will be required to put some things in place. Apart from that, you must have had a relationship with the banks that are involved such that there is a guarantee that you are financially responsible in quote for accountability, transparency and all that, and the Medical Credit Fund team will be able to give technical advise .
In fact ,if a provider comes and say maybe I feel this is what I need, by the time the Medical Credit Fund team, helps with due diligence survey, they may even find out that maybe what you actually need money for is not what you thought it to be. They might give you that technical advice, that why don't you go this way and at the end of the day, everything connects. And you will see that once you are able to improve your services, quality is guaranteed. When you are able to give quality healthcare, your turnover will increase and you have more clients.
You are currently working with some states, what are you doing to ensure that other states key into what you are doing?
PharmAccess Group has been working in partnership with Kwara State Government in the last decade and during the era of the community based Health Insurance Scheme, there were some states that actually came to see how it is being done in Kwara . States like Ogun, and, Rivers came and it was an opportunity for those states to even work with PharmAccess Foundation. For example PharmAccess Foundation worked with Ogun State on a mini-community health insurance scheme. Presently we are also working with Lagos State, we have supported Lagos State in a lot of technical angles . Before the end of this year, under national programs, we shall be partnering with Ondo, Nasarawa and Adamawa states, so we are becoming a household name in Nigeria.
What are the challenges?
For any developmental organization, especially in resource restricted settings in sub-Sahara Africa, there will always be challenges . One major issue is  commitment from the government. So for this summit, it has shown that there is positive response from the government.  If you are in a country and you don't see the support of the government, if your advocacy is not  going right, there is no way you can achieve your vision and mission but when you have a committed government, that is ready to be accountable, then it will make things easy. In Nigeria, I think development partners are getting more collaboration at the Federal and State levels. Another challenge that  is usually associated with development partners  generally is capacity of the people they are dealing with. What do I mean by this? No matter how much you have your vision, mission and objectives, if the people you want to work with don't have that technical capacity, then it's going to be a big problem. I am not just talking about PharmAccess alone, it is a general thing with development  partners. However, I think in Nigeria, things are getting better at the Federal Government level. For PharmAccess, things are getting better with the states we are working with
Almost all the states are here for this summit, what is your message to those states that are here and to those that may probably not be here?
What I observed at this Summit  is a very good participation from all the states, I can't really think of any state that is not represented here. It has been a very interactive summit, it goes to show that people know what they want. My advice to all states and the Federal Government is to continue to trust development partners that they actually mean well because there is no organization that wants to come that will not want to meet up its vision, mission and objectives. It is an opportunity for the Federal and State Governments to collaborate with development partners to ensure that the universal health coverage that is being talked about is achievable and doable . It's all about commitment. Yes we know that there is issue of funding, but if you want to look at it critically, you may have the funds, you may have the financial resources but if the passion is not there, if the capacity is not there, and if you don't have data to work with, then your funds will be useless, so I advise that the Federal Government, States and Federal Capital Authority should continue to work in close collaboration with development  partners.
And for states who might want to reach you?
We have our website www.pharmaccess.org and anything they want to know about us is always on the website.  We allow for a lot of innovations even in the area of mobile health. Research is also part of what PharmAccess  does. For everything you do, you want to analyse, you want to evaluate, you want to measure, so we do a lot at Pharm Access and there is a lot government at the Federal and Sates can do with us  in ensuring that Nigeria achieves universal health coverage.