The immediate past Nigerian Ambassador to Lebanon, His Excellency, Amos Oluwole Idowu is one of the finest diplomats that Nigeria  has ever produced. Born to late Joseph Adenigba  Idowu Ojopagogo and Adetutu Idowu of Okeki Compound, Omu-Aran , Kwara State, Ambassador Idowu who spent his entire public service life at the Ministry of Foreign Affairs is well respected in the diplomatic circle because of his intelligence and pragmatic approach to work made history in 2013 when he organized and coordinated the first State visit of a Lebanese President to Nigeria, a feat he described as a landmark  of his career as a diplomat.
Ambassador Idowu also organised and coordinated with Notre Dame University,Beirut, Lebanon, the first visit of Nobel Laureate, Professor Wole Soyinka to Lebanon on cultural and educational cooperation between Nigeria and Lebanon, making a paradigm shift from the dominant economic/ business relations between Nigeria and Lebanon. Before he became an Ambassador in  Lebanon, he served as a Minister in charge Economic and Political matters at the Embassy of Nigeria in Moscow, Russia and later Minister/ Head of Chancery at the Embassy of Nigeria in Kyiv, Ukraine. He also served as the Director, Posting and Discipline at the Ministry of Foreign Affairs for two years before he became Nigerian Ambassador to Lebanon.
In an exclusive interview with Green Savannah Diplomatic Cable Ambassador Idowu who has since retired from service speaks about his 35 year experience as a Foreign Service Officer
Excerpts :
---
You are one of the privileged Nigerians who entered the foreign service early. What does it take to be a career diplomat?
It is a process that starts with having a good university degree in the Social Sciences, Arts and Languages. I will also add that you have to go through a selection process with the Federal Civil Service Commission which is the body recognized by the Nigerian constitution to employ into the Federal civil service. You mentioned the opportunity we had in our time. Those were the good old days. I was interviewed right in the campus of the University of Lagos by officials of the Federal Civil Service Commission before I even wrote my final exams. They came to the campus to interview us. We applied and were interviewed on merit, and that was it.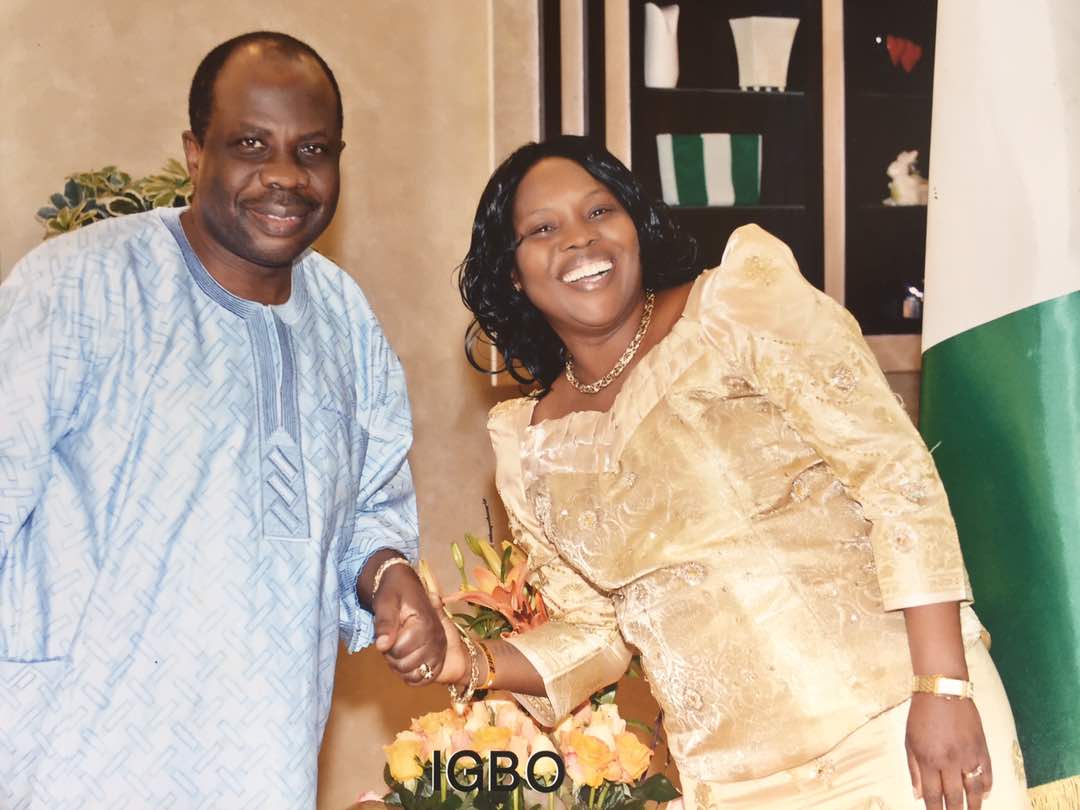 I was later serving in Nguru in the old Borno State when I got the information from another corper about the outcome of the interview.  I checked through New Nigerian Newspaper and Nigerian Standard Newspaper from somebody in Nguru local government where I was serving, behold, that was how I saw my name in the two newspapers. The gentleman at the local government was so happy for me.
After my service, I went to Lagos, even before I got there, my letter of employment was already waiting for me at the Ministry of External Affairs (now Foreign Affairs). I didn't even have to visit the Federal Service Commission in Ikoyi, to collect my letter of employment because it was waiting for me in our ministry in Marina, Lagos. That was how I signed for the job. I know time has changed, things are no longer the same. The process is more competitive now.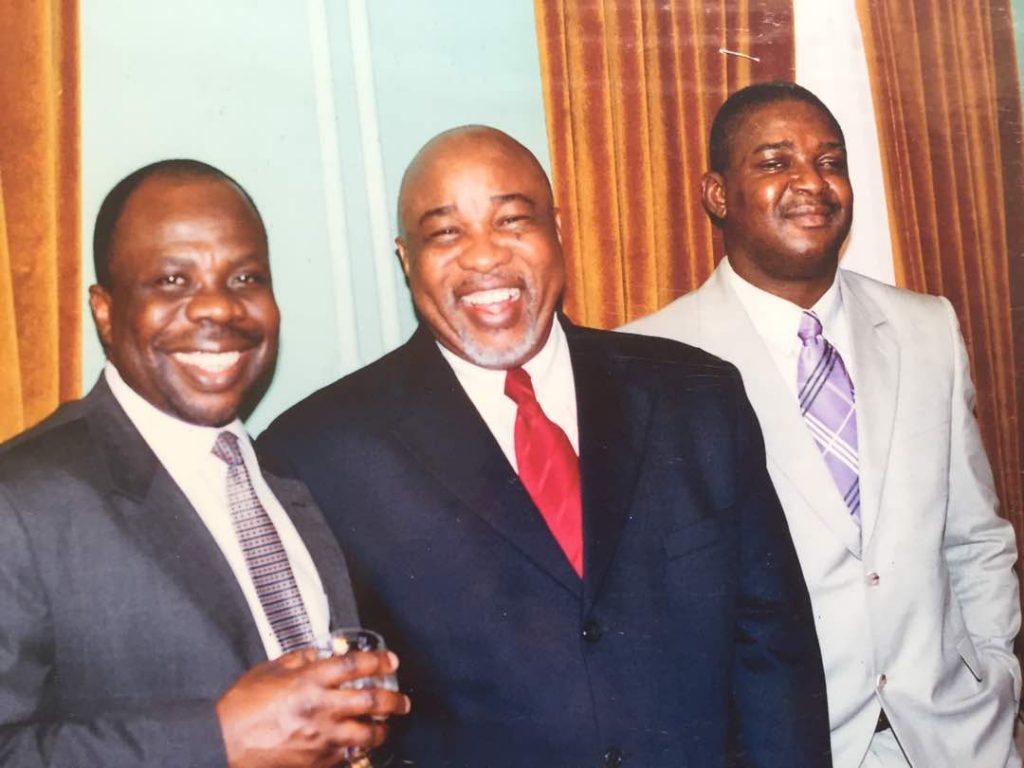 Would you like to share your experience in the foreign service?
The experience is very unique. Unique in the sense that we had this opportunity of moving from different countries of the world, sharing and learning different cultures and in some cases languages. Learning about different ways of life, food and dresses. That makes the foreign service unique. Again, people view the foreign service from the glamour side, flashy cars, well-tailored suits without looking at what we miss particularly our children. Posting can disorganise the education of our children to the extent of losing one year because of difference in school system or semester system in the country where you are posted.
Another issue is that if one is not careful, he may not be well established at home after retirement unlike other civil servants that are in home service who can easily establish a network with their colleagues in other ministries, toward their retirements, so the foreign service is not a bed of roses. Where you gain here, may be you loose in another. However, it is a worthwhile experience.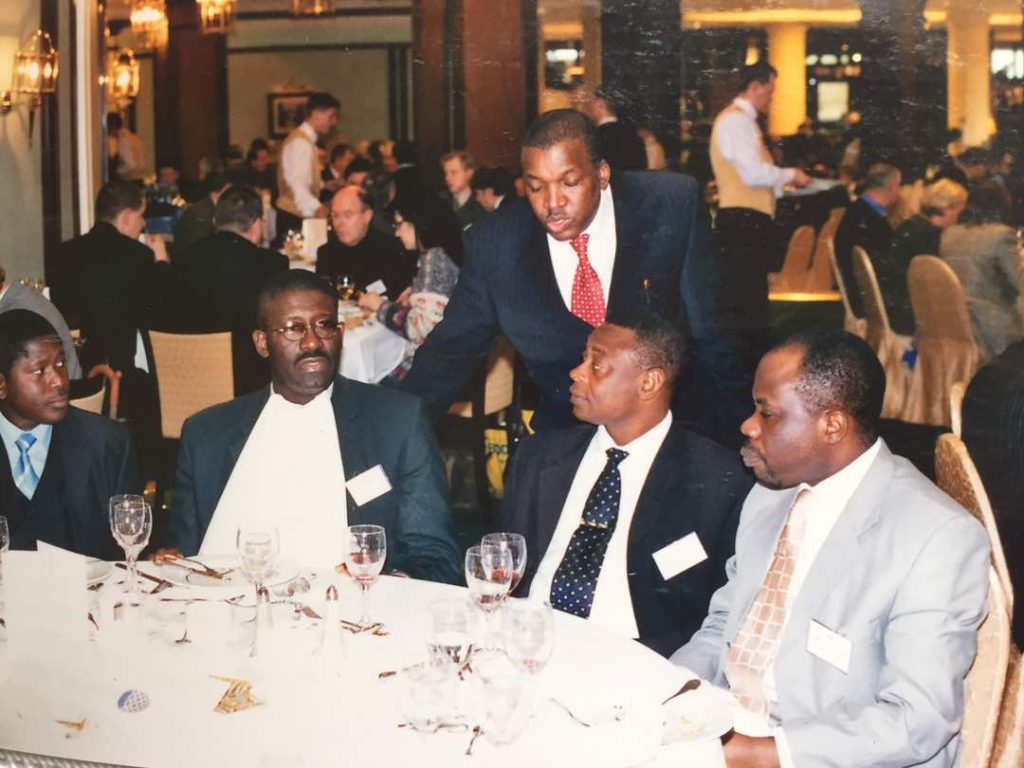 One should also be grateful for the unique opportunity to represent his country abroad. In addition to this, the foreign service provides the opportunity to moderate your character because as a Foreign Service Officer you are the mirror with which your country is viewed. Your country is assessed through your behavior and comportment. Even before a Foreign Service Officer is appointed Ambassador by Mr. President, he is already an Ambassador of his country because the country where you are serving see you on the ground and it is you they will use as a barometer to gauge your country.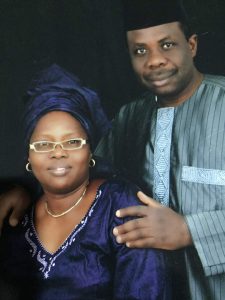 You served in many countries, you must be aware of the battered image of Nigeria in some countries, how do we get it right as a nation?
The problem of our image is multi-dimensional. According to sociologists, whatever you are in life is determined by your upbringing, influence of your peer group, your family, your school, and the kind of friends you keep. Looking at us as Nigerians, the key question we should be asking is how do we get to the stage we are in?. In the good old days, we placed premium on our culture and tradition. In a family, the child is looked after by all family members, to be of good character and moral excellence.
It will be an understatement to say that we don't have a battered image abroad .As I said, this could be traced to how we are back home. Even if we want to tackle security challenges and the issue of corruption, we have to go back to the roots. We should go back to the core values of our society. I want to say with emphasis, let us go back to the core human values of morality in our society. That is how to get it right. But this is not to say that all Nigerians abroad are fraudulent. There are many Nigerians in the countries where l have served that are very hard working, in fact you will be proud of many of them, you can even vouch for them.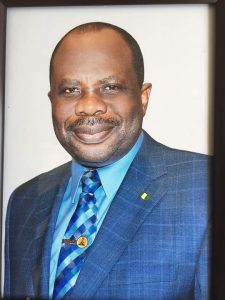 The truth is that just as we have bad eggs among the people of other countries, we have our share.  I believe that things will improve with the strides that some of the well behaved Nigerians are making at home and abroad. It is not all bad stories considering that we are over 170 million people. All the same, we cannot fold our arms and be watching the bad eggs among us. Normally, as human beings, we expect that all of us must be positive, well behaved, patriotic and raise our national flag high.
Does Nigeria have a clear-cut foreign policy direction?
Yes we do. According to our constitution, we have foreign policy objectives as stated in our 1999 constitution which are; promotion and protection of national interest, African integration and unity and international collaboration. But let me say that our foreign policy should also be a projection of our domestic policy. That is why we had Africa as the Centre piece of our foreign policy at a time, especially during the apartheid era. Let me also add that foreign policy must be dynamic. We have to move with global trend. If you recall, during the era of late Chief Ojo Maduekwe as Foreign Minister, the emphasis was on citizens' diplomacy, meaning the welfare of Nigerians abroad is on the front burner of our foreign policy. This was necessitated by the maltreatment of Nigerians abroad that time.  The emphasis of the present administration is on the economy with particular attention on Agriculture and other non-oil sources of revenue in order to reduce our dependence on oil as the major revenue earner for the country. So, our foreign policy is dynamic because we have to move with global trend. In a nutshell, our foreign policy direction depends on the focus of a particular administration.
It is on record that the first visit of a Lebanese President to Nigeria took place during your tenure as Nigerian Ambassador to Lebanon. How did it happen and what went through your mind?
I consider the visit, not only as a landmark of my diplomatic achievements, it was a very good opportunity for Nigeria and Lebanon to strengthen the existing cordial relations between both countries. We share a lot of things in common with Lebanon, though a small country. The whole population of Lebanon according to the United Nations' estimate is between 12-18 million people out of which just 4 million are residing in the country, so there are more Lebanese in diaspora than home.
The contact between Nigeria and Lebanon dates back to the 1890s. Since then Lebanese businesses have been growing in Nigeria. We have many of them in our construction industry, catering , trading, estate, manufacturing, retail and other businesses.
The visit as you rightly noted was the first of a Lebanese President to Nigeria. The then President Michel Sleiman was accorded a warm reception by the Federal Government of Nigeria and the Lebanese community in Nigeria. The Lebanese in Nigeria were particularly happy and excited to see their President. Those living in the Northern part of the country gathered in Abuja to meet him while those living in the Southern part of the country met with him in Lagos. We visited Eko Atlantic Project in Lagos which is a mega project of reclamation. We may have some areas in Lekki being flooded now, before it used to be Bar Beach but that of the Bar Beach has been conquered. If you see now, the reclamation at Bar Beach is just like a small village or island in the Atlantic ocean. The project is being handled by a Lebanese company.
That visit was also an opportunity to reassure the Lebanese that their investment in Nigeria is safe. A good number of the Lebanese commit themselves, their hearts and money to anywhere they choose as their second home. During the visit, we were able to sign a strategic partnership agreement which is expected to dove-tail into bilateral agreements in the areas of avoidance of double taxation, promotion of Foreign Direct Investment and others; which I believe a new Ambassador will finalise and thereby improve Foreign Direct Investment from Lebanon.
There is this misconception in Nigeria about the Lebanese not being too straight forward in their business dealings. What is your view on this?
In every country there are bad eggs and Lebanon is not an exception; but most of them are good especially the ones that interacted with me as an Ambassador of Nigeria to Lebanon for almost four years.
Many of them are so proud to carry their Nigerian passport, and they will proudly tell you that they are Nigerians. To them it is a pride to carry Nigerian passport. Something that interests me about them is their business succession arrangement. It is not uncommon in Lebanon to see a business that started in the 19th century and still exists. The strategy is that they send their children abroad to study courses that are relevant to the management of their companies, to prepare them, after graduation, to take over the businesses. As they get old, they put their children who have graduated into the businesses and place them on salaries. When the father is almost 70 year old, he retires and the children will continue running the business.
If the man doesn't have a child that is interested in that business, be brings in his relatives to continue. Their businesses don't die easily. This is something we should learn from them. When the children are under the tutelage of their parents, they are placed on salaries and they live modestly. And when they eventually take over, they don't indulge in extravagant lifestyle.
From what I saw there and my experience, they live very simple, humble and normal life even with all their wealth, and that explains why many Lebanese companies surviving five to ten and even more generations after their founders. The first storey building in Ibadan, opposite Cocoa House was built by the Zard family of Lebanon.
Surely, we have something to learn from the business succession plan of Lebanon which I believe will impact positively on the survival of businesses in Nigeria.