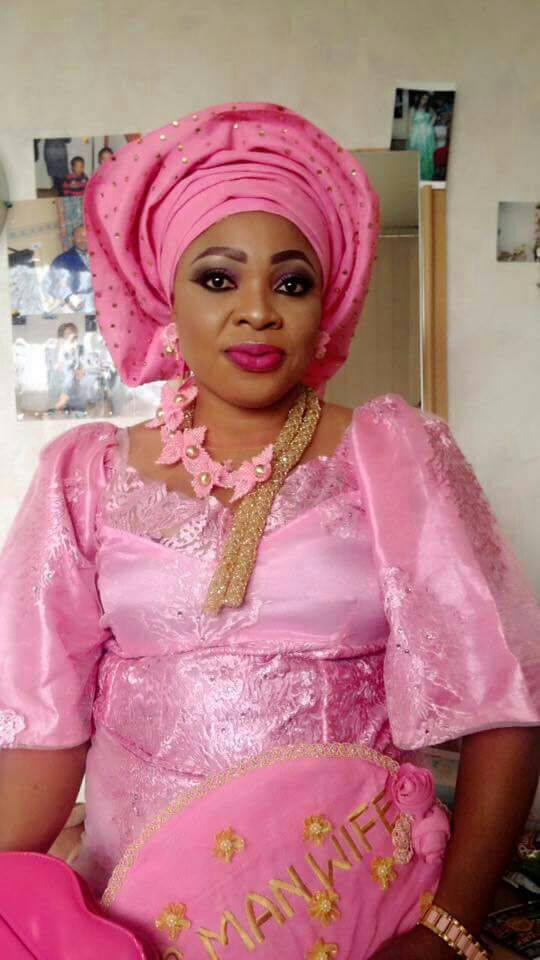 Monica Ambrose, a Nigerian who has been living in the Netherlands for seventeen years became a familiar name in the social media since the release of her five minutes  video on July 19, where she declared her intention to run for the Presidency in 2019 elections. The Edo State born mother of three is driving her presidential ambition through a movement called Nigeria Female President Initiative(NFPI)
Monica in her first interview since she released the video that has gone viral spoke exclusively to Sunday Oyinloye, Publisher of Green Savannah Diplomatic Cable on why she is taking a shot at the Presidency in 2019 and the difference she intends to make if she makes it to Aso Rock, Nigeria's seat of power.
Excerpts:
---
You want to become the next President of Nigeria, are you not just seeking attention?
I am not seeking attention and I am not playing about it. It is not a joke, its real. I sincerely have the interest of Nigeria at heart.
You want to contest, right?
Yes, I will contest and by the grace of God, I will win the election.
But you have never run for any office in Nigeria, why do you want to start from the presidency, are you not a day dreamer, is it something you think you can achieve?
I am not a day dreamer . I am optimistic that I will win and become the next President of Nigeria. You asked me why I am starting from the top, the answer to your question is  that I believe enough is enough of endless wait for all the things our leaders have been promising  us since Independence  without results. Personally, I believe our leaders don't have the experience of what development is all about. It is not about someone having a Ph.D. or being in politics for several years,  but to experience life the way we are having it in the western world. Our leaders are not innovative because of lack of experience. I am sure that if given the chance by Nigerians, I will prove the book makers wrong. I want to show the world  that you don't necessarily need political experience  or have all the degrees in this world to be a good President.
Are you sure someone is  not pushing you, are you not acting a script?
I am not being used or pushed by anybody. I don't even have contact with APC or PDP leaders, nobody is using me .Since I released the video, you need to see the outpouring of emotion  by Nigerians at home and in the diaspora. A lot of Nigerians currently identify  with the project. What is pushing me is my God ,my conscience, and determination to bring about the long awaited development in my country.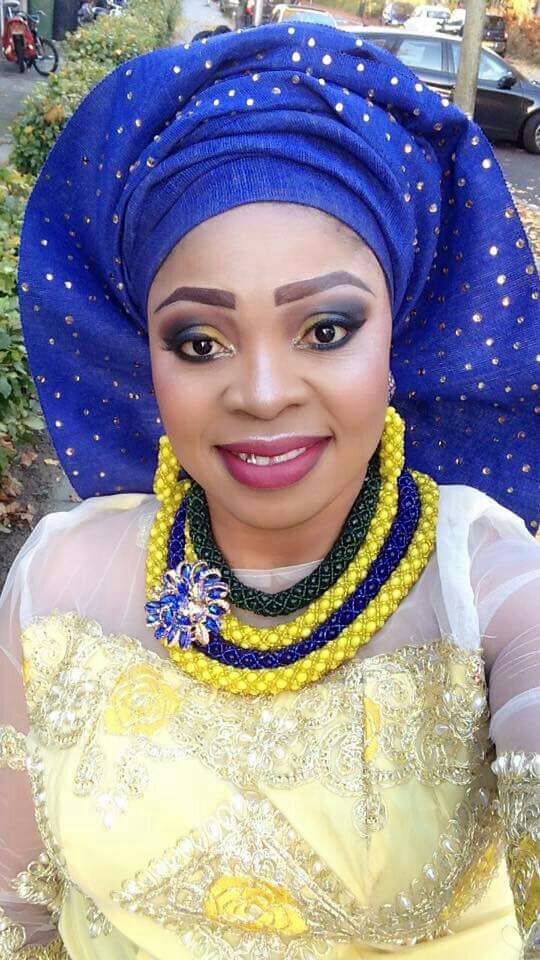 Who advised you to make that video?
Nobody advised me to make the video. However before I released the video, I have been a public figure on Facebook because of my talk show. In one of the talk shows, we asked a question that who would like to relocate to Nigeria after spending ten years in Europe, majority of the respondents said they would not go home. About 95percent of the respondents said they were ready to die in Europe or at best go when they are 80 years old. Then I asked them why they don't want to go home, they  said there is no light, no good roads, no good hospitals and no security. They said look at our President he always travel to Europe for medical attention, so what is our own. According to them, they prefer  to stay in Europe where the future of their children is secured. That night, my heart bled for Nigeria, I couldn't sleep.  I said does it mean that all of us that came to Europe have lost it? I thought within myself that this is not the case with the Turkish . Many Turkish like to go back home the moment they are forty years  so that they could contribute to the development of their country in their youthful age. Many Nigerians said they could only go back when they are 80years old, meaning they are only going back to Nigeria to die there.
Again, I  asked myself, are these people justified by saying they will not go back home? I came to the conclusion that they were justified because in Nigeria, there are no  good roads, no light, no security and we have  kidnappings everywhere.  I said though they are right, but they were not supposed to think like that. That was the inspiration, nobody pushed me.
What is your level of education?
In Nigeria, I finished my SSCE 3. I have the result. I  also trained as an auxiliary Nurse for a year  at Uselu Psychiatric Hospital, Benin City before I travelled out. Here in the Netherlands, I studied their language. In addition, I have a certificate as a Care Nurse.
Do you know what it takes to run for Presidency of a big country like Nigeria, do you have the resources. How will you get the funds to campaign?
For me, I am always thinking on the ground of where I have lived for 17 years, the way they do their things, the way they campaign. I am using their model of campaign. I am not going to do it the way our people used to do it. However, we are going to raise funds through the people who believe in my dream. That is how we are going about it.
Are you coming to Nigeria or you are just embarking on social media campaign?
I am relocating home very soon to start my campaign. However, my campaign will not only be for Nigerians who live at home, but Nigerians in diaspora too. Nigerians in diaspora need to be involved, so that they will know that coming back home will be a good thing for them and that coming back home will make Nigeria a better place. They all will be coming with ideas that they have gotten outside.
I want to ask again, why don't you start from the local government level or at most contest as Governor of Edo your home state?
I am starting from  the top because l see myself as the real change agent  that Nigeria needs now. That is why I won't start from the bottom. Again,  If I start from the bottom, they might  try to corrupt me and make me think and act like them. I want to start from the top and show them how we live in the western world, how every citizen of a country should be loved and catered for.
Are you not afraid of your safety?
I am afraid, but the point is that somebody has to do something about the situation of our country. That is what my heart always  tells me whenever I think about the danger.
If it happens that you become the President in 2019, what will be your priority attention?
My priority attention will be power because of its multiplier effects on the economy. I will ensure that Nigerians have 24 hours uninterrupted electricity supply because when there is no stable power supply nothing works. They have put us in total darkness over the years, I  want to change that. The next thing will be road. The roads are really  bad in Nigeria. If good roads are put in place, it will increase economic activities. With these two, I would have been able to create millions of jobs indirectly. The third one is job opportunities. Once the youths are gainfully employed ,crime rate will go down. I will make sure I create jobs for the educated and  the not too educated ones. The last of the priorities will be social welfare package for every citizen as  they have in Europe. Every child born in Nigeria will have what is called benefit. These will be my priority areas. If all these are put in place, the rate at which Nigerians travel abroad for greener pasture will be drastically reduced. An average black man is very intelligent, but our people relocate to Europe and America because of bad leadership. It pains my heart when I see our youths go into crimes. Nigerians are not born criminals , It is because of bad leadership that people take to crime but that is not right. That  has really affected our image in the western world. We are being discriminated against because of the attitude of some of our people. I want to change all that.
When you begin your campaign, don't you think you can be bought over by other candidates?
Nobody can buy me over. Nobody can shut my mouth. If Nigerians  give me their mandate and I am cheated, I will fight for justice.
President Buhari is just doing his first tenure and you are planning to contest in 2019, don't you believe his administration is working?
All the  administrations from Independence to date have not really provided the kind of leadership we need in Nigeria
Are you saying that President Buhari is not working?
He was a strict leader as a Military Head of State, a man of no nonsense, that was then. Now, the people around him and his sickness are barriers. Because he is sick, he cannot run the way he would have wanted to, so that is a disadvantage. Another thing is that he is old, he should step aside. He ruled us more than thirty years ago , and he is bringing the same system, it does work like that.
Are you a family woman?
Yes I am. I am married with three children. My husband is a Nigerian.
Does he support your ambition?
Yes he is my number one supporter.
Who is your Running mate?
My running mate is a Muslim from the North but he doesn't was his name to be disclosed yet, but he lives in Nigeria. I want Nigerians to support this movement. We need a real change and transformation in Nigeria. They should not give up on Nigeria, many have given up, but I am assuring them that I am coming to make a difference. Many have called to tell me that Nigeria can never change, but I am optimistic and ready to bring about that change.
Under what party are you going to contest?
I won't disclose that to you now for strategic reasons. But we have a movement which is the vehicle to take us to that party I am still keeping away from the public. The movement is called Nigeria Female President Initiative.