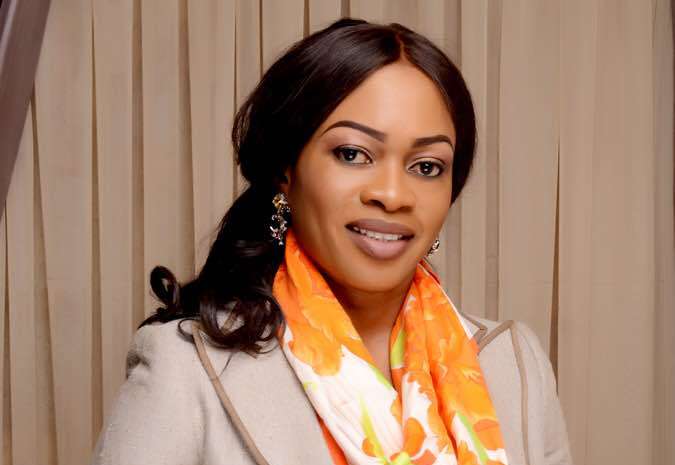 Grace Ihonvbere  is the Lady Captain of the prestigious IBB International Golf and Country Club, Abuja, Nigeria. A graduate of Banking and Finance at the University of Toronto, Mrs Ihonvbere lived in Canada and America  with her family for 15years before returning to back Nigeria. A good family woman, she was basically a home mom in the early years she spent in America taking care of her children. As soon as she returned to Nigeria ,Grace went into construction because of her passion for the industry, only to go back to her first love, Restaurant  business, she opened Asian Restaurant  at the popular Aminu Kano Crescent,  Abuja .  Grace  is married to Professor Julius Ihonvbere  and  blessed with four lovely children and two grandchildren.
In an exclusive interview with Green Savannah Diplomatic Cable, the Lady Captain literally took Sunday Oyinloye to the golf course. She explains that the game is not only for the rich as perceived by many non-golfers.
Excerpts:
---
How was your growing up like?
My growing up was very eventful. I was raised by my grandmother in my early years. She is late now, may her soul rest in peace. After my elementary school, I joined my parents. My father was a civil servant. He worked with the then Ministry of Civil Aviation, so we moved a lot. We lived in Kano, Lagos, Port Harcourt, and also lived in Ilorin, so I had the opportunity of knowing different parts of the country . I had a good childhood and I was able to make a lot of friends that I am still in touch with today.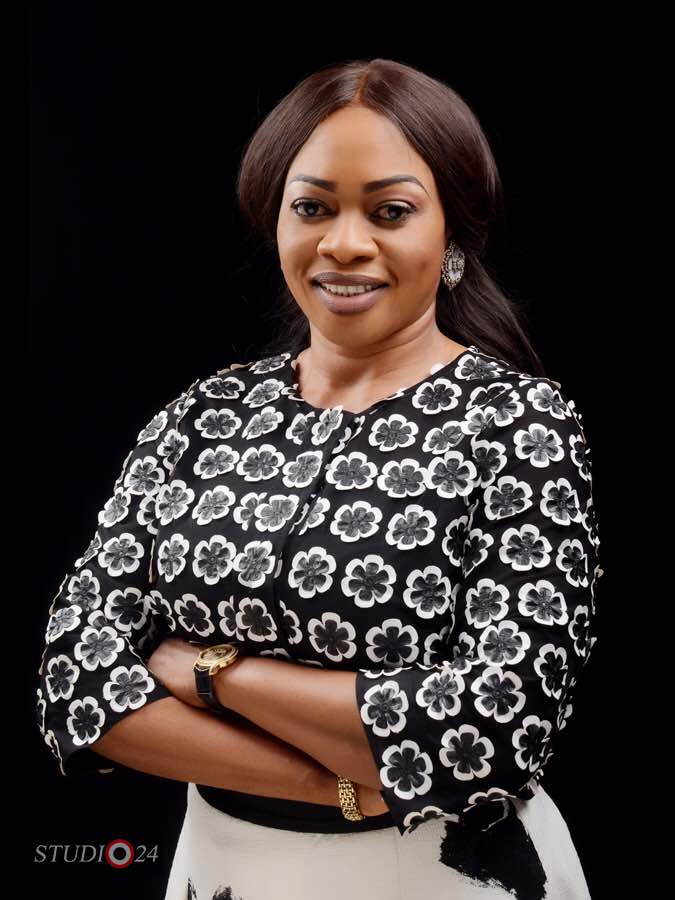 Before the interview proper, you said you like construction which is a male dominated industry, why?
Yes I do. In all the homes that we have lived, I took active part in their designs even though I am not an Architect. It is something I have a flare for. I took part in the construction process of homes we have lived. Interestingly, friends have been coming to me for advice on constriction though I am not a professional. I just have flare for that industry.
Do you see yourself going back to construction business?
No. Though, I can help people in terms of advice or maybe constructing my own home, but definitely not as a business.
How did you get into Golf ?
When we moved to Abuja, I didn't know much people and my husband was very busy here. My kids were also in school,  I then told a friend I met when I was in Queen Elizabeth School, Ilorin  that I was bored , she just said why don't you try golf, it will keep you busy and fit.
That was when?
About  eleven years ago. When she told me, I said why not? I did some sports  when I was a student and also love to keep fit. She brought me to the club. I met the then Lady Captain, after which I  picked up the form. She introduced me to Pro Musa Ayuba. I took a couple of lessons and I fell in love with the game. Since then, I have never looked back.
Out there, there is the believe  that many go into the game of  golf to make business contacts because most people who play golf are rich?
I wouldn't say rich people play golf, but one of the advantages of being a golfer is networking. I won't use the word rich but you meet influential people. That is one of the things we tell people that you just don't come here to play, you come here to network, you come here to make friends. And I can tell you, I have met people that I have had good relationship with. I have gained a lot, we have helped each other. When you have a challenge, when you are in need, there is always a golfer who knows somebody or who can help. So it's a place you can definitely network and meet people.
Is it open to what Nigerians call an average man or woman?
I will say so, not until you come and see members who are average people as you put it. As long as you meet the criteria to be a member, you are welcome. Each club has its own criteria. Once you have a good job, stable income, and you have people who can give you good references, definitely you will be admitted. It's not that difficult to become a member.
So what does it take?
First, you have to take a form, I think its N5000 to pick a form. It is the initial entry fee that is a bit pricy. When I joined it was just about N250,000 that was about 11 years ago, now it's about N700,000  or N800,000.  After that,  you will be paying  annual subscription of N75,000. Once you come for interview and you are admitted, they set a date for the induction of new members, after that you start taking classes.  You have to take lessons because golf is not like other games, you need to be taught about the rules and the physical aspect of how to play the game. You have to take lessons from professionals. Once a professional feels you are good, then you start playing on the course and you start meeting members on the course. It is as easy as that.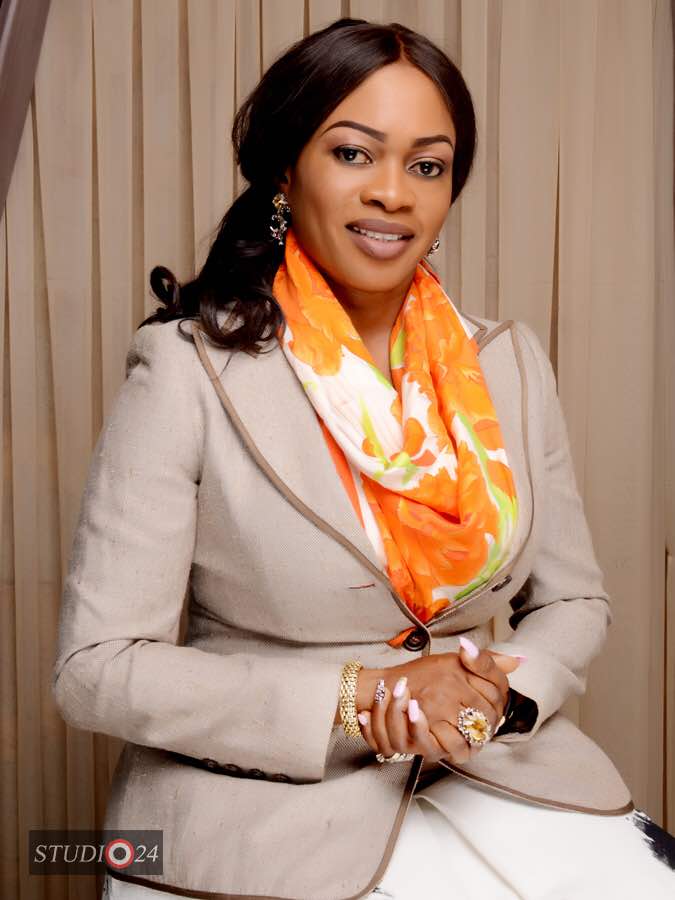 As the Lady Captain, what are your responsibilities?
My responsibility as the Lady Captain is to oversee the Ladies section. Once you come in as a female, you are  a member of the Ladies section of the club. As the Captain, I make sure we are up to date in our medal table, that means we must play certain number games in a year. We have what we call the Ladies Open, we have many competitions by the Ladies section. We have championship tournaments  among the ladies. Right now, there is an ongoing children development training, which will end this Friday. That is where we teach the children the game of golf. We try to catch them young and prepare them to be greater players tomorrow. We have that programme every year. It  is three weeks intensive course for children, ages 5-18.  In two weeks' time we have what we call the Junior open, it is a tournament for children ages 7-18.  Children all over the country will be taking part . It will be a two-day tournament. We have several of such tournaments by the Ladies section. We have the charity golf , we have the veterans  tournament, we have the international day  where we interact with people from the international community.   We have Ladies Open. It is for lady golfers from all over the country and also players from outside the country. We are expecting golfers from many African countries to take part in this year's tournament. We have our local travels , we travel to play tournaments in different clubs, we are going to play Uganda's ladies open sometimes next month, we have another trip planned for Europe next year.
That is why I said golf is not really for an average man or woman
Well in the real sense it's not a cheap game. Yes, for those travels, but even for some of these things people win tickets. However, you can play the game without travelling. There a lot of people who play the game locally and don't travel.
What does golf do to the body and the mind?
A lot . There is this slogan, they says golf is life. It does so much to the body, you use every sense you have to play this game of golf. You exercise every part. Golf is a game you cannot play well if you are angry or upset. If  you are disturbed, it will affect your game. It is the only game in the world where no two golf courses are the same. It is not like soccer or table tennis, what you see here is different from what you see in Lagos. What you see in Port Harcourt  is different from what you see in Ilorin. If you see a golf course in a certain point in New York,  just go five miles the road you see a different  course  from the first one and different types of challenges . Though we have the basic rules that guide the game but different challenges. You may have some with water, some without water, some with palm trees., how to fly over the palm trees, some you have lakes, some you have bunkers, so you are facing different challenges.
For those of you that are golfers, you understand but for the sake of those who don't understand the game, how do you determine, who plays better when the golf courses are not the same?
That is the thing. For those of us who are club members, we are all amateur players and we all have what they call handicaps. The game of golf is that where you don't compete against the other person, you compete against the course, you do not have an opponent. We all have handicaps. As beginners men start with handicap 28 women start with handicap 36. As you are getting better your handicap reduces. For example, as of now I play handicap 14. So it means on a round of 18 holes, I am allowed to make 14 mistakes being handicapped 14. It means I am playing to see how I can make less than 14 mistakes on the 18 holes of golf. All those taking part are playing against their handicaps. Golf is a game of integrity. Though you are competing against the course, somebody must mark you. You mark somebody and somebody records your scores. But when you finish a hole, you announce your scores. That is why I said it is a game of integrity. You must be able to announce the correct scores.  After the game somebody records your scores, you record some other person's score and then you submit. At the end of the day, the tournament organizers will now go and see what each person has played. The person who makes fewer mistakes is regarded the winner. That is how the game of golf is played.
What are you doing to encourage career women to play golf?
As you can see in my office, these are pictures of women professionals. You can also see pictures of past Lady captains of this great club. Every year, we have what is called the women golf development clinic where we invite non-lady golfers and teach them about the game of golf. We sell the idea for them to become members of this great club. We also have the outreach programme. We talk to people each time we go out. Personally, I am a good Ambassador of this game, I tell every lady I see out there what they are missing by not playing golf. I play golf and I am healthy, I do not take any medication. Once I'm tired, I come play a round of golf and I feel great.
What advise do you have for the youth, especially female?
I counsel a lot of young ladies. What I tell them is that first ,they should think about what they want to become in future. To always put God first in anything they do, to have  the fear of God and also have set targets of what they want to achieve in life, and put in a lot of hard work into achieving their set targets. A lot of things I see in young girls these days break my heart. I see the crave for the good things of life wanting to acquire luxury items that are far outside their reach or outside the reach of their parents. They want to live on the fast lane, maybe because of peer pressure or having misguided ideas of how they want to live their lives. But you still see some God fearing youths who are working hard and still achieve those things at the right time. What I usually tell young ladies is that there is always the right time for everything. I always tell them to study very hard and be steadfast in whatever they do. We have members who are in their 30s and that is because they are hardworking and now they have good jobs. So my advice to young ladies out there is for them to be hard working and self-disciplined.
Do you have time for other things apart from golf?
I have my family, I have my friends and I travel a lot.  It is one of my hobbies, I love to discover new places. I  also like to visit my mother. My kids are all grown up, so its mid-term now. My youngest child is out of the university. He is preparing to go for his masters.