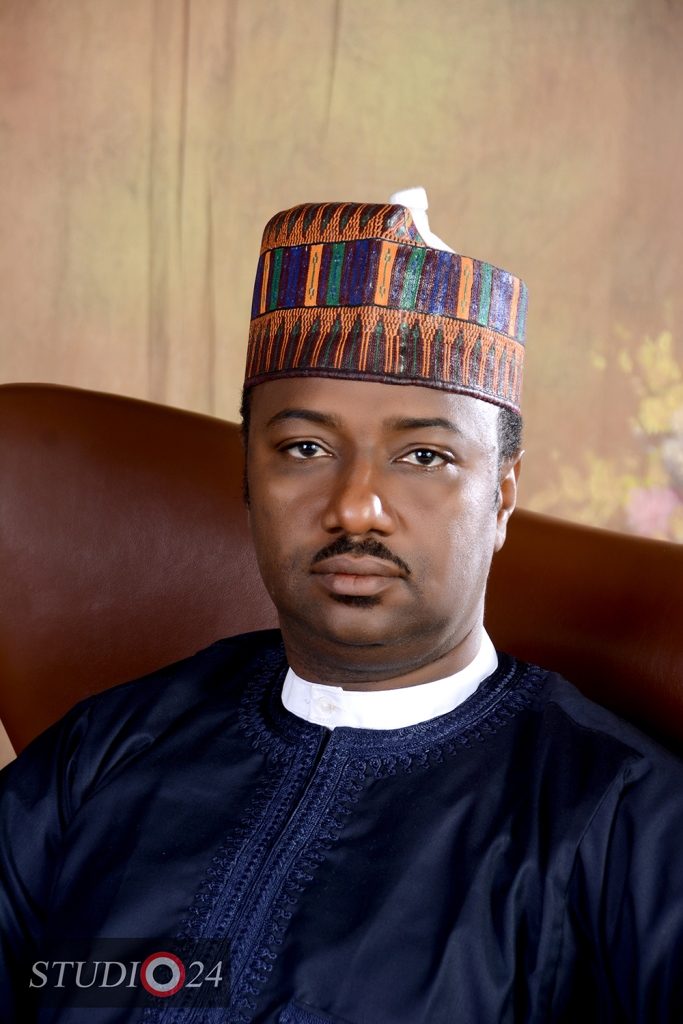 Hon. Habib Mohammed Gajo a chieftain of  the Peoples Democratic Party (PDP) in the Federal Capital Territory, Abuja, Nigeria is one of the politicians rooting for the former Governor of Jigawa State, Alhaji Sule Lamido to be the President of Nigeria in 2019. In an interview with Green Savannah Diplomatic Cable, Gajo expresses what he calls the frustration of Nigerians against the President Muhammadu Buhari-led administration and came to the conclusion that the man who can bring about real transformation in Nigeria is Lamido
Excerpts:
---
Your party lost the 2015 election, shortly after it went into crisis, have you learnt any lesson?
Yes ,we have learnt a lot because so many things happened. In a democracy, the game is winning and loosing . A good politician will win and a good politician will lose for some reasons. From the way things are going  in the country today, it has shown clearly that PDP is a credible party . In the spirit of democracy, when you lose election you accept defeat, it gives you a lot of reasons to go back and think, look at why you lost and  thereafter, you change your tactics and strategize for the next election. That is what we have been doing since we lost the 2015 election. We thank Allah that we have overcome our crisis. Today, we are a crisis free party. We are surely coming back in 2019.
All Progressives Congress(APC) promised Nigerians  change during their campaign in 2015, would you say they have been able to fulfill that change promise ?
Nigerians have spoken, this is not a change. Honestly if you engage the ordinary Nigerian on the street, you will understand what I mean. Even the working class people are not happy and also the elites. Something is wrong. During the PDP administration, people freely did their legitimate businesses, there was freedom. Our party did a lot considering the state we were before 1999 when we took over from the military. We  transformed the economy and infrastructure, many sectors transformed, telecom for instance and millions of jobs created. We transformed the banking sector, there was foreign direct investment. Obasanjo left a  foreign reserve of almost $48 billion, Yar Adua left about $42billion, while Goodluck left $38billion. Today, we don't know what we have. Perhaps, this administration does not know what economy is all about. I am always surprised when they tie their failure to the price of oil. It means they were not prepared for governance, they were not prepared for leadership, they were not prepared to work, they just came to eat and spend. They are not just ready to work. When you rely on just a product for survival, then you are not doing anything better. During our time, we improved on Agriculture, we diversified, check the records, how much Nigeria generated from non-oil sector. During our time, we invited investors, this administration  came and chased them away, definitely, unemployment, poverty and crime are bound to be high as we have them today.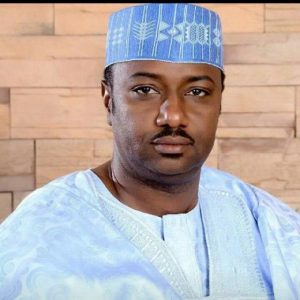 Are you trying to say that the PDP government is better than this one?
Definitely, we are much better.
So why are some of your members crossing to APC?
Because they lack political ideology. They equate politics with positions, that is wrong. Politics is all about serving your people, serving your own country, therefore, when they cross, they serve only themselves ,certain interests or certain leaders. A principled politician will not do that. That is why I thank people like Sule Lamido, Jerry Gana, Bode George , Ahmed Makarfi and others who believe in the principle  and ideology of the party. These elders remained in the party, that is to tell you that they have principle. They realized that if you destroy PDP, you destroy democracy in Nigeria. APC is messing around, they are trying to destroy opposition.
You are one of those who want the former Governor of Jigawa State, Alhaji Sule Lamido to be the next President of Nigeria, why are you embarking on this journey?
There are so many reasons why Alhaji Sule Lamido should be the next President of Nigeria. Sule Lamido is a grassroots politician, he is a strong politician. He started from the ward level up to being a member of the House of Representatives and later Minister before he became a Governor. He is a man with pedigree and character. He has wealth of experience to lead this country. He deserves the support of all Nigerians. He is the only Presidential Aspirant that has come out because he believes in the party and his personal capability to lead Nigeria. Sule Lamido is a strong leader. He was in the House of Reps during Shagari's administration, a Foreign Minister during Obasanjo's administration and two-term Governor of Jigawa State. He was a former National Secretary of Social Democratic Party. He is simply the kind of politician that Nigeria needs now as a bridge –builder among various groups and interests.
One of the problems facing Nigeria today is  that people are  divided along ethnic and religious lines, do you see Lamido being able to carry everyone along?
Sule Lamido is a politician who believes in the unity of Nigeria. He is not a tribal politician, he is not a religious bigot. In most of his interviews he keeps saying that he believes  in one Nigeria and Nigerian people. From the school of thought he comes from, Lamido believes in two  religion and two tribes in Nigeria , that is between the elites and the poor , between the proletarian and the bourgeois  That is his believe. He doesn't believe in someone coming from the South or North. He is a friend of the poor. Though he comes from a royal background ,but he associates mainly with the poor. We used to call ourselves comrade. He believes that the two religions in Nigeria are the elites and the poor.  He has always been a rallying figure for the poor. Things must change in the right direction and the man who can give hope to the poor is Sule Lamido. Government should not be for the rich only, it must also be for the poor?
Does Lamido  have the capacity and clout to turn around the economy?
I wish you have gone to Jigawa. Sule Lamido did a lot in Jigawa. He really worked for the people. He has the  clout , he has the experience and the knowledge to turn Nigeria around for the better . Lamido turned Jigawa's economy around and he can also do that for Nigeria. Jigawa used to be about the last on the table but that has changed  because of Lamido's legacy. He will surely do better if he becomes Nigerian President. He also performed excellently well as a Foreign Affairs Minister during Ogasanjo's administration. Lamido as a Minister ensured that investors came to Nigeria. There were many opportunities for foreign investors when he was a Minister. During that time, genuine billionaires emerged in the private sector, many of them. I am assuring Nigerians that Alhaji Sule Lamido will perform better than the former Presidents and far better than President Buhari if he becomes the next President. I tell you, we need a personality like Lamido to come and put things right. The present administration lied and they have offended Nigerians.
Do you think your party can win the next election?
Insha Allah ,we shall win. From what is happening today, nobody is happy, even members of the APC themselves are not happy. I have never seen a democratic government fighting itself as we have in Nigeria today. We see APC leaders fighting themselves, we see institutions of government fighting themselves, there is no cohesion or coordination, there is no unity in the government, so they can't work. They have destroyed all our good institutions. Let me give you an example, when PDP came to power, we met  only Interpol and anti-fraud unit fighting corruption without the required manpower and resources, but we transformed the Police and created EFCC and ICPC to concentrate on the issues bothering  on corruption and corrupt practices . Today, the Chairman of EFCC is in acting capacity, they are losing cases in the courts because they claimed they don't have the manpower and resources to fight corruption, ICPC the same thing, you don't even hear them again. Today, corruption has tripled but most Nigerians do not know because of the propaganda machinery of this government. In 2019, Nigerians will know what APC government has done against them