Following an  open letter I wrote  to  His Excellency, President Uhuru Kenyatta of Kenya published in this magazine  on 29 July, 2017 on  the need for Mr. President and his rival,  former Prime-Minister Raila Odinga  to avoid bloodshed during and after the August 8 elections, some Kenyans who shared the open letter  on their Facebook pages  have alleged death threats by agents of  the government.
Some affected Kenyans  told Green Savannah Diplomatic Cable that they have been warned to keep off postings on elections, else they will not only lose their jobs but their lives.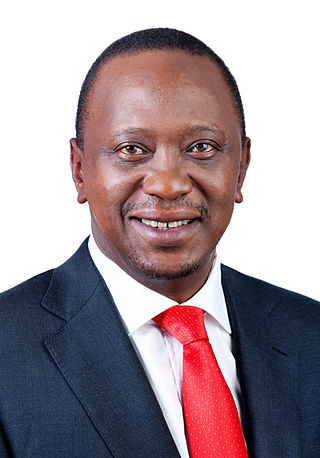 This is indeed a sad development from a democratically elected government more so when the letter I wrote to Mr. President also cautioned his rival. While I believe that Mr. President will not  plan evil against the people who elected him, there is the urgent need  for him to caution his supporters and agents against any form of threat. The same applies to his rival, Ralia Odinga. He should also caution his supporters not to cause any crisis.
The letter I wrote to Mr. President was prompted by three  reasons. One, the tension on ground in Kenya demands caution to avoid a repeat of 2007/2008 crisis which led to the death of more than 1000 people. Another reason is the alarm raised by your rival , Raila Odinga as stated in the statement below which was issued by him. I also wrote the letter as a concerned citizen of Africa and what my magazine stands for( path to a peaceful world).
Mr. President, while I am believing that you will not instigate any violence that might lead to bloodshed, should anything happens to Kenyans who have received threat calls, International Criminal Court in The Hague is there. This message also applies to former Prime Minister, Raila Odinga.
Once again , I wish the government and people of Kenya peaceful elections
---
MILITARY OPERATION PLANNED TO SUBVERT ELECTION AND HAND POWER TO UHURU
We have called you today to alert you to one of the gravest developments in the history of our country. We have received damning information and concrete evidence of an audacious plan that the Jubilee administration and the top military commanders have put in place to use force to subvert next month's election with a rigged outcome.
The plan is to hand over power to Uhuru Kenyatta by completely illicit and unconstitutional means. Every aspect of the elaborate democratic polling system that has been put in place over the last four years will be undermined and a military operation conducted to deliver the presidency to Uhuru.
Jubilee has clearly recognized – and been so informed by the National Intelligence Service – that it is headed for defeat after a disastrous four years in which the vast majority of Kenyans have suffered unprecedented deprivation and hardships. But determined to stay in power, it has enlisted what is referred in documents which detail the anti-democratic plot to use loyal officers by "tribe" and who are "regime friendly" to subvert this election.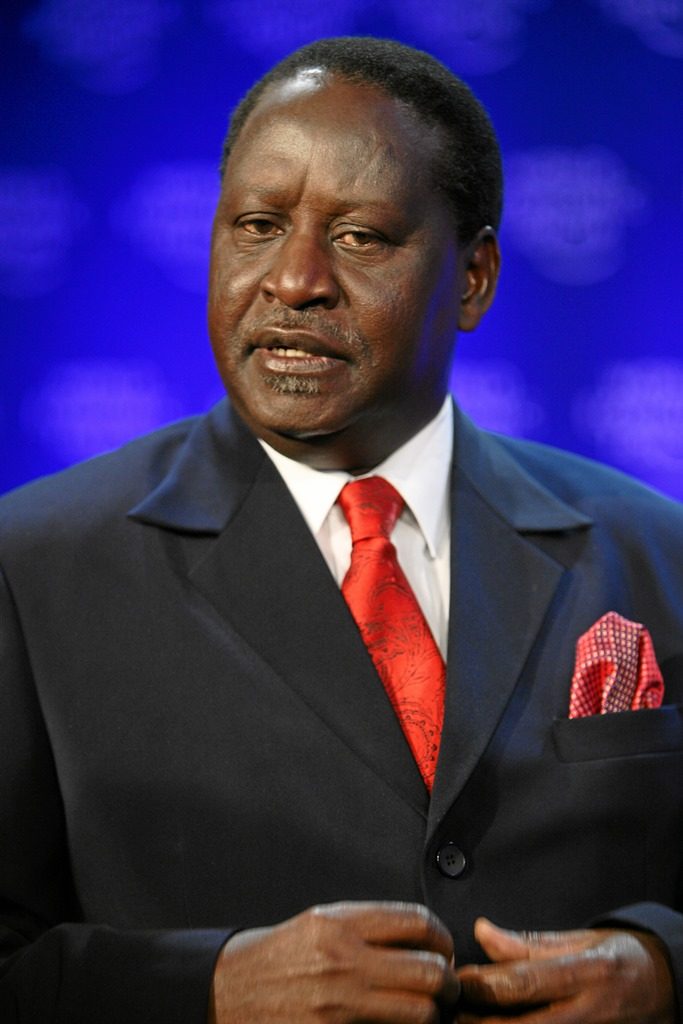 The plans include cutting of power and water and then militarily isolating settlements such as Mathare and Kibra on Election Day, possibly on the pretext of containing the spread of the cholera.
We are presenting here the evidence of the mobilization, coordination going on to have the military install Uhuru as president in August.
The documents indicate that very large numbers of officers and soldiers will be participating in the plot. Also included will be 226 new soldiers, being trained at Mariakani Barracks to be deployed on this mission. The new soldiers don't have networks in the military. Because they are new, they will readily take any orders, and at the same time cannot be identified, nor can they communicate with other soldiers who might not be privy to the plot and would be opposed to it.
The soldiers are being trained on how to cut off power and water in Kibera and Mathare slums and keep people out of city Centre. They are planning to transport ballot papers to rural areas, code named Special Transit Goods or STG.
They will register telephone lines in the names of dead soldiers.
They are tasking engineers to provide military points of contact in central Kenya region. Those military contacts are provided in a letter, numbered 4, as follows:
The overall military contact person for Central Region is given as Col J.A Ouda of tel 0727944027.
For Kiambu County is Lt. Col VN Mburu o number 0724600594.
Muranga is under Maj VM Gitonga tel 0727713155.
Kirinyaga is under PN Njenga 0726007555.
Nyeri is under Lt Col. Masai tel 0722 917591
Central Kenya is crucial to this operation, which will drive out NASA agents in order to announce near 100 % votes for Uhuru.
They are developing both air and land emergency evacuation and humanitarian support.To actualize these goals, a meeting is going on today whose theme is "Pro-activity in mission planning and delivery." The entire meeting is devoted to issues dealing with the election which the military has no legal right to be involved in.
The agenda items include "Election Scenarios and Legal Implications." There is also a sinister references to "Command Experiences in Amisom – Strengths and Weaknesses." Amisom refers to the AU mission in Somalia under which our armed forces have obtained their only real experience in fierce war and combat.
The military is specifically being asked to deliver election to Jubilee.The soldiers being deployed are required to be Regime Friendly (RF) and from the correct tribe (TB).
A team of 1+12, meaning command and 12 fighters are the ones to be given lines to be registered in the names of dead soldiers.
They will have power line termination tools and Power Saw.
On completion of the tasks, these soldiers will be deployed on special missions probably outside the country to ensure they cut contacts and their accounts credited with money.
These soldiers are to be supplied with equipment spelt out in document number 6. The equipment includes:
Land Cruiser closed-signal Frequency Jammers.
Electric Shock flexible baton.
Stun guns
Hammers
Power saws
Metal steel cutters
50 riot clubs and whips to each.
For some time now, we have been saying that President Uhuru Kenyatta is planning to overthrow the Constitution and use the military to rig himself back in office after realizing he has lost the August elections. We underestimated the scope of that dastardly threat which we have now revealed.
July 28, 2017
Statement by NASA Presidential Candidate Raila Odinga
---
The letter that triggered death threats:
   Letter to President Uhuru Kenyatta
                  By Sunday Oyinloye
As your country prepares for the next General elections on 8 August, I am constrained  to write  you this letter as a concerned African. Though, I am not a citizen of Kenya but as an African, I believe whatever affects a country in the continent will have effects on other nations.
The news coming from your country is not very encouraging though I commend Kenyans for their commitment to avoid violence and promote democracy. What do I mean by the news coming from your country is not encouraging? Your rival and the Presidential candidate of NASA,  Raila Odinga accused you of a grand plan to rig the elections using the military.
At a press conference held at the Panafric Hotel,Nairobi, Odinga and his running mate Kalonzo Musyoka alleged plan by the Jubilee administration and top military commanders to use force to subvert next month's election with a rigged outcome.
He alleged  that very large numbers of officers and soldiers will be participating in the plot . According to him, 226 new soldiers were being trained at Mariakani Barracks and were to be deployed on this mission.
Mr. President, your rival, also alleged that the soldiers are being trained on how to cut off power and water in Kibera and Mathare slums and keep people out of city centre.
I am however happy that you and your Deputy  William Ruto have dismissed Raila's  claim on Jubilee's rigging plot . You did described it is a fabrication of a coalition afraid of losing in the August 8 election. Kenyan Defence Force spokesman, Joseph Owuoth has also assured the people of Kenya that the military is apolitical.
While I don't have any reason to doubt you and the military spokesman, I am very much aware that many African leaders have great influence on their militaries because of corruption.  This is not in any way suggesting that you or your military is corrupt. But I am sure you will agree that the military in many nations are ready tools in the hands of the President as the Commander-in Chief of the Armed Forces.
I have been following developments in your country , how in your campaigns you alleged that Odinga has no development plans for the people of Kenya and how Odinga also accused your government of corruption. I am also aware that you snubbed a Presidential debate and claimed that God told you not to attend. Good to know that His Excellency now hears directly from God even when he is not a Prophet or a Pastor. But I cannot dispute that because it was supposed to be a personal communication between you and God. I am also aware that in Africa, we tie our shortcomings to acts of God. Mr. President, I am  not suggesting that you have shortcomings. However, the same God you claimed told you not to attend the Presidential debate also made many Kenyans to condemn your absence
However, I believe that you cannot be forced to attend any event as that is your personal position, but I want to whisper to His Excellency that many of your people felt disappointed. On the second look, why should they be disappointed? After all, they have tested you for five years and they know how good or bad you are as a President.
I want to remind you that the world is watching you and Odinga.The two of you should not plunge Kenya into any crisis. The votes of Kenyans must count and democracy allowed to thrive in your country. Though, this letter is directly addressed to you because you control all apparatus of government as the President of Kenya, Raila Odinga also has to tell his supporters not to do anything that could lead to breakdown of law and order.
I don't want to agree (because I don't pray for it)  with the people who have expressed the fear that Kenya's history of election violence could repeat itself. The future of Kenya is in your hands, so you must do the right thing. Perhaps, you should be concern about European Union's fear on a  possible post-election violence in your country.
European Union  Election Observation Mission, Chief Observer Marietje Schaake  had noted : "It is no secret there are concerns about the possible outbreak of violence. This is not inevitable and it is clear that this would create a situation where everyone loses."
Kwame Owino, Chief Executive of Kenya's Institute of Economic Affairs was also quoted to have said that he was fed up with people only asking him for a prediction as to whether there would be post-election violence. This is why the interest of your country and her people should be uppermost in your heart.
As an African who wants peace and development of the continent, I want to appeal to Mr. President and indeed the people of Kenya that there should not be a repeat of the 2007/2008 post-election violence which took the lives of  more than 1000 people.
I want to also remind Mr. President of your appearance at the International Criminal Court in October, 2014 after Judges at The Hague threatened you with an international arrest warrant should you fail to appear at pre-trial hearing in Person. You and your deputy William Ruto were accused of crime against humanity. Mr. President was accused of orchestrating the 2007 post-election violence, in which murder rape and deportation were committed.
I don't want to go further into that especially when you have told the people of Kenya in your address to the Parliament  that you are innocent and your conscience is clear
Interestingly, your beautiful wife, Margaret and the equally pretty wife of your challenger, Ida Odinga are both teachers and I learnt that they have great influence on the two of you. I will expect them to advice you rightly as mothers.
Mr. President, I don't wish you the fate of the  22nd President of Liberia ,Charles Taylor who is behind bars in The Hague, Netherlands neither do I wish you have the same experience with former Ivorian  President, Laurent Gbagbo and his wife  Simone, more so when you have appeared in ICC before. However, you and former Prime Minister, Raila Odinga have lessons to lean from these disgraced former African Presidents.
Wishing Kenyans peace during and after the elections.