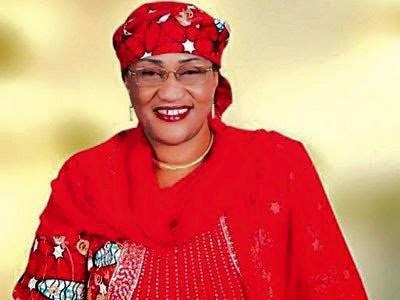 By Sunday Oyinloye
I dare not say that Nigeria's President, Muhammadu Buhari is not a politician. For anyone to win an election against an incumbent President, such a person must have been  a very good politician or have an element of luck.  Even at that, Buhari has not really displayed the skills of a real politician.
I have no doubt in my mind that the President means well for Nigeria and he is working for the good of the country, but right from the inception of his administration, he never demonstrated the skills of a politician, though he is a leader with integrity.
Nigerians will not forget in a hurry the drama  that preceded the emergence of the leadership of the Senate at the inception of this administration which saw the President beaten to the game of politics. He probably didn't listen to the advice of those who have mastered the game. He didn't want to influence anything but ended up losing almost everything. I am sure if he  has the same opportunity again, he will think twice.
The '' I belong to nobody, I belong to everybody'' mentality of President Muhammadu Buhari has not really helped his administration as different forces have constituted themselves as clogs in the wheel of progress of his administration.
When last month I did a piece titled "Not Buhari's rodents, I did warned that the President must open his eyes because there are ''enemies'' within.
Listen to what I said last month  about those around the President :
"The problem of Buhari is not Governor Ayodele Fayose of Ekiti State and his motley  crowd of  professional critics. At least you know where  Fayose, their standard bearer  stands, so he could be easily "tackled", but the real problem has to do with enemies pretending to be friends.
"It is rather unfortunate that Buhari who has been likened to  a "Lion king" is being embarrassed by human rats . The question is:  Will the rodents succeed in causing more damages to the ''Lion  King" ? Your guess is as good as mine.
'"The problem with the Villa  and indeed the Presidency has nothing to do with rodents, but human beings  masquerading as rodents. My advice to Mr. President is to "kill" the dangerous  rodents around him and bury them in faraway places  so that they won't   give him Lassa fever and indirectly kick him out of office."
Though she has the right to support her preferred candidate in 2019, the Minister of Women Affairs, Aisha Alhassan through her controversial interview with BBC Hausa Service has confirmed my write-up last month that Buhari is surrounded by rattle snakes and human beings masquerading as rodents. If a serving Minister under him  could be so daring, then the President must be ready for more shocks in the months ahead.
It is known to most Nigerians that Aisha's godfather, former Vice President Atiku Abubarkar has his eyes on the Presidency in 2019. I believe it is not a coincidence that the man who embarrassed  the President Buhari with the rodent theory, Garba Shehu is also an Atku man. Atiku himself has been very critical of Buhari's administration. There are others in the President's team who are probably working for other interests. But, let me state clearly that every qualified Nigerian has the right to aspire to the highest political office in the country just as everyone  should be free to make his or her choice.
As I said earlier, Aisha has the right to queue behind her preferred candidate in 2019, but I think the noble thing would have been for her to resign if she doesn't believe in her Principal. What the minister has done is indirectly flagging off the 2019 Presidential race and telling Buhari that he doesn't merit a second term in office. Mark my words, more distractions are coming for Buhari in months ahead just because he has not mastered the game of politics. Yes, the President is a good man but to succeed as a politician in Nigeria, one has to be a good political player combined with a good heart. One of these attributes is what the President lacks.
I am not surprised with the revelation by Kaduna State Governor,  Nasir El- Rufai that  Aisha never supported    Buhari and that  she is not a "Buharist". However, what baffles me as I write this piece is why Buhari has to surround himself with rattlesnakes when it took him so long before he came up with the list of his ministers. Even the inter-agency rivalries and writing of security report against an appointee of the President  by an agency of government after his name had been  sent to the Senate for confirmation is also an indication that the President does not have firm control over his team.
I don't know whether President Buhari has the intention of seeking re-election in 2019, if he does, the task ahead of him is a big one as he not only sleeps and wakes with dangerous "rodents'' but also  ''rattlesnakes"  which might constitute road block to such ambition. One thing is however  sure, whether or not Buhari  will run in 2019, he should expect more surprises from chameleons around him in the coming months.