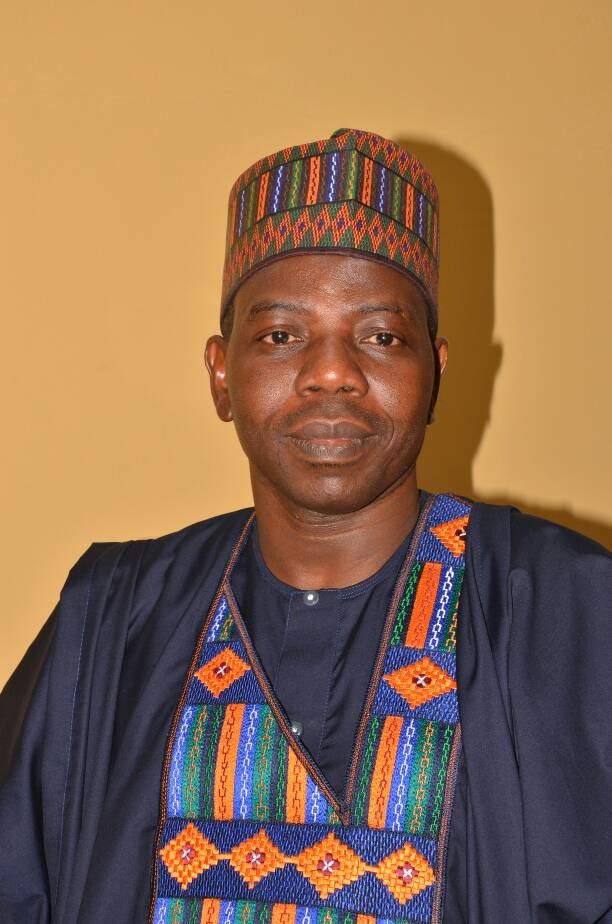 The Speaker of Kwara State House of Assembly, Dr. Ali Ahmad is one of the most refined politicians in Nigeria. He was a former House Committee Chairman on Justice at the National Assembly. A book on Administration of Criminal Justice Act written in his honour was recently presented in Abuja. In an exclusive interview with Green Savannah Diplomatic Cable, Dr. Ali  who still lectures at the University of Ilorin speaks about the  book and other topical issues.
Excerpts:
A book written in your honour was recently presented in Abuja, what informed that decision?
The book  is about the Administration of Criminal Justice Act that we sponsored during the 7th Assembly knowing that the Act as the former CJN, Aloma Mukhtar said: '' It is a revolutionary law, it has changed the landscape of criminal prosecution in Nigeria". It is to document the legislative history of the Act and the contributions and the changes it brought to the system
What was the inspiration?
You have heard ever before you became a Legislator , since the days that we were in the university , we have been hearing about criminal justice review and criminal justice administration and its been a long time because the criminal justice system that we operate  was the colonial one .It has a lot of issues and for over 40-50 years, it has been debated, but you know to create a change, to change from an old system is not an easy thing. When I was in the university myself and when I became a lecturer I identified those issues that needed to be reformed. And when I became Attorney General in Kwara State, that also was there. With the little things we did here( Kwara State), we saw the change . For example, we initiated the process of a data capturing of inmates. We got an IT guy to do a biometrics of the inmates, and within six months, it brought down the crime rate in Ilorin . When I got to the National Assembly, I saw that in the previous two Assemblies, it failed, in the 5th and 6th Assembly, it was brought but failed. I said  I am here as a Legislator , I have known this problem, I have been talking about it for years, and I have only four years here to create that change, so I defined success or failure at the National Assembly with the enactment and signing into law of Criminal Justice Act. I considered that if I didn't get it done then I was a failure. I said this is the four years that I have, this thing must be done within four years. Lo and behold, I was there for only years. I defined my success or failure by that Act and I thank God, it was a success
What impact do you think the book will make in the administration of criminal justice in Nigeria?
You cannot capture this act in one book. This is an act that changed everything. This is just a summary of all these issues , so one would take things that concern  him like the policeman. He was there at the book lunch and what concerns him was bail. He said , now bail is free, now women can admit people to bail.  Before, it was not possible, now it is possible. So those are the ones that concerns him. But you see the major thrust of the Act is that all these issues are geared towards eliminating delays in criminal justice, all those reforms are geared towards speedy dispensation of criminal justice.
In line with what you have just explained, prisons in Nigeria are congested, what practical steps should be taken to decongest the prisons?
One of those things that we addressed in the Bill is the prison congestion. If that law is fully implemented, our prisons will be decongested drastically. Before now, the Chief Judges used to go to prison service after the commencement of the legal year to look at those inmates that have spent more times that they would have spent even if they were convicted , and we know that 70 percent of prison inmates are those awaiting trial and those who do to have what to meet their bail conditions. You have people that are there for three years, but nobody can set them free except a judge. Now, the Act says , a Chief Magistrate should go to Prison every month and see who is in the prison that is not supposed to be there. With this, it has drastically reduced the number of prisoners. Now, that bail is free, women can get people on bail, that also has assisted because it has lessened the rigour of bail conditions.
Talking about the anti- corruption war of the Federal Government, and your party, it appears there is infighting. Today, Professor Sagay will accuse the National Assembly populated by your party members as being corrupt, the next day, the National Assembly will reply him, does that portray APC as a serious party?
The APC is a serious party. Professor Sagay cannot bring down the party. Professor Sagay abuses everybody he doesn't like for one reason or the other. He doesn't like the legislature. For one reason or the other, he doesn't like some people in APC. If it is the issue of anti-corruption, some people have been accused of corruption, there are some people who have been suspended on corruption allegations, he didn't abuse them because he likes their faces, so it's not about anti-corruption, it's about somebody who just talks the way he feels.
So should the President remove him?
That is the prerogative of the President. If he doesn't want to call him to order, that is his prerogative. He has his reasons for keeping him.
Is that good for  your party?
No, its not, I can tell you that. You can even hear some PDP taunting us that Professor Sagay is saying the right thing about APC, that APC is populated by corrupt people and those who do not have principle. However , the President is the Head of the party, yes we still look up to him. I am sure the house is not falling, at the appropriate time, there is mechanism in the party to correct all these mistakes.
Do you support autonomy for State Assemblies?
Yes, I can tell you from the discussions we are having, I believe that Bill will scale through because giving autonomy to the Legislature will strengthens democracy and Rule of Law.
What is your disposition to the clamour for autonomy by the Local Government?
The Local Government too deserve to have autonomy. That is my personal feeling I am not sure what other people believe. We wait until they get the Bill transmitted to us, once we get that, then we would decide what to do, but for me personally, Local Government should be autonomous, they should be independent. We should have Ph.D. holders and professors trying to be Local Government Chairmen. And there is no way that will happen if we don't give them autonomy. For now ,Local Governments don't have budgets. In the beginning, it will fill flop   but in five ten years, everything will work well if they are given autonomy.
What makes Kwara State House of Assembly unique?
Because we are hundred percent APC.
One hundred percent APC in the House of Assembly, is that good for the people of the state?
That is excellent for this state. Opposition parties are there not just to oppose everything, that is not the purpose of opposition. Opposition is there to checkmate, to check and balance the ruling party, that is exactly what Kwara State House of Assembly is. Sometimes when we come out with our resolutions people don't believe we are the same APC, so we are doing our constitutionally mandated duty even though we are the same party. In Kwara State, people are really the champions, they are the kings because they are getting good governance without bickering of opposition parties
But some people see you as mere rubber stamp?
I haven't heard anybody that says Kwara Assembly is a rubber stamp
But nobody will  want  to tell you to your face because you are the Speaker?
No, I haven't heard it . Kwara State House of Assembly has never behaved like rubber stamp, not all. It has rejected a lot of proposals from the Executive, it has returned back its budgets, it has prevented it from taking loans, it has subjected  even this Light up Kwara project to some questions. It has put the Executive on its toes. Even this bridge they are doing, we made the  Executive go back to the drawing board  before we  allowed it. I have never heard it that Kwara  State House of Assembly  is a rubber stamp, we are not.