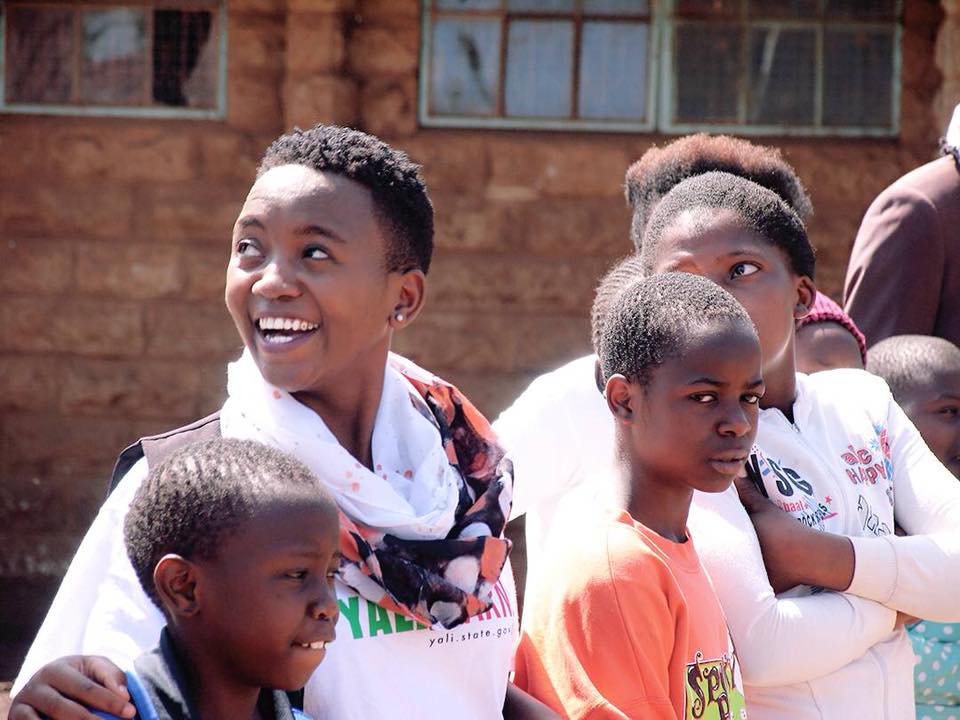 Elizabeth Achola Mange'ni is a Trade Development Officer II with the Ministry of Industry, Trade and Cooperatives in Kenya and also the Cofounder of You4She Initiative with experience in empowering young girls and women especially those living with disabilities. The Beautiful hardworking and goal-oriented  lady  is a living example that physical disability is not a barrier to greatness. One of the proudest accomplishments of her  life was getting a scholarship from African Union to pursue Masters Degree in Entrepreneurship; which is her area of passion.
Social entrepreneurship and women empowerment has always been her passion.
In her words; "Follow your passion, be prepared to work hard and sacrifice, above all, and don't let anyone limit your dreams" These words by Donovan Bailey have been the maxim that continues to guide her life.
In an interview with Green Savannah Diplomatic Cable, Elizabeth who is an amputee speaks about the plights of persons living  with disabilities in Africa.
Excerpts: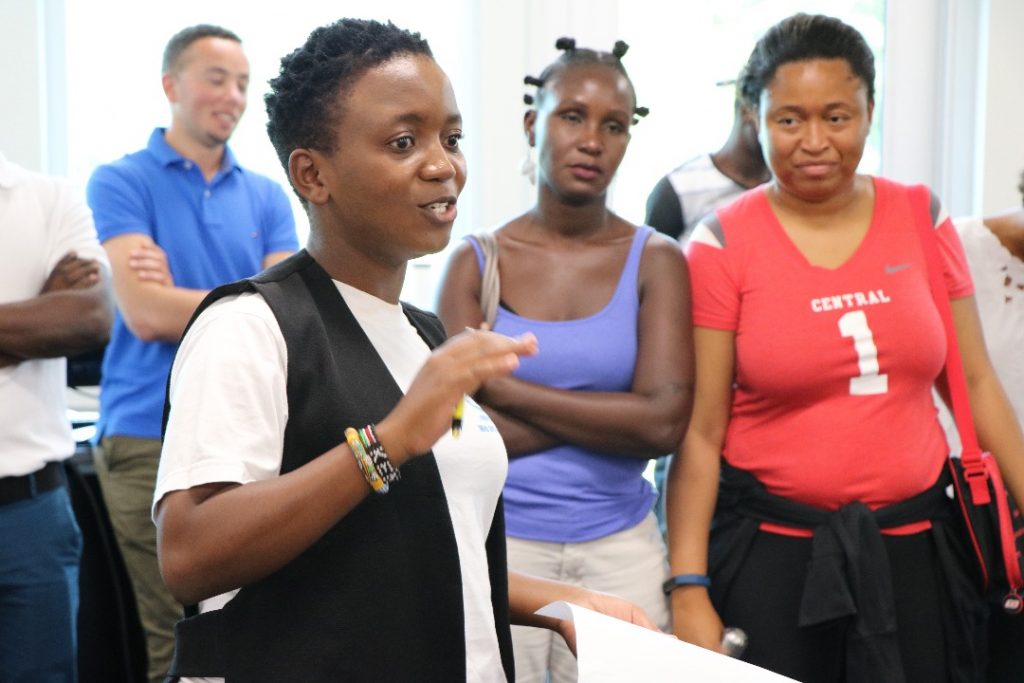 How did you start volunteering job?
I was born in 1991 as any normal kid. Unfortunately in 1994 I was involved in a tragic road accident that led to the loss of my right limb. Since then, I had to use a prosthesis limb to help me in my movement and carrying out my day to day activities. While growing up as a person with disability, I often hear people say "She's a girl and worst of all disabled, they should take her to the streets to beg instead of wasting resources on her education". Their words never discouraged my parents, instead gave them the determination to push for my education.Unfortunately the discrimination from the community had a negative effect on me despite encouragement from family members.It really lowered my self esteem and I therefore spent most of my time indoors.Little did I know I was slowing my personal growth.This limited me from progressing in my social and career life.I felt I had no role to play especially when people would continue making ill comments about my prosthesis leg and stare at it.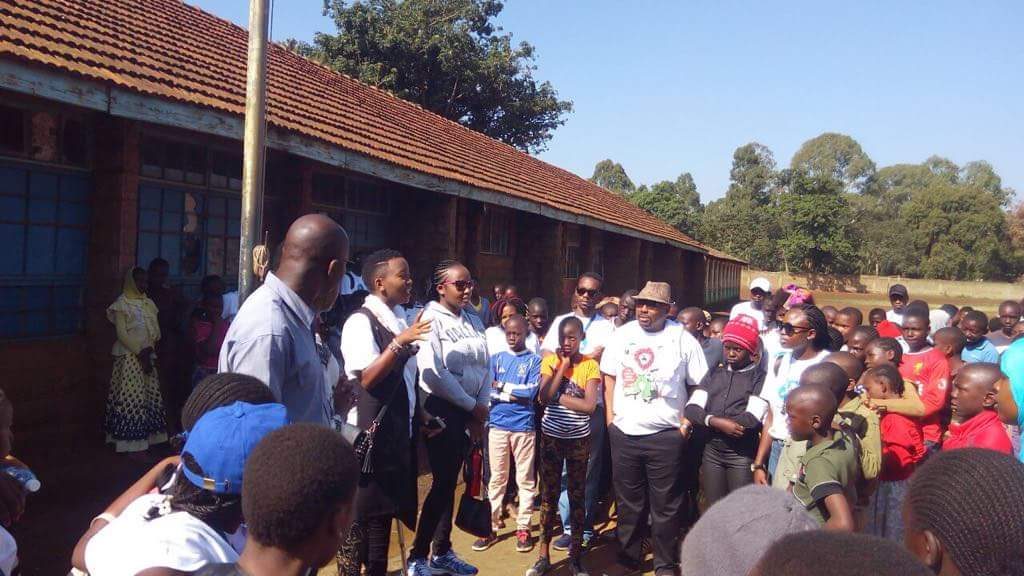 However, during my freshman year in the university, I read an article on Farida Bedwei; a celebrated software engineer from Ghana whose life and success story beats my imagination. It wasn't  her software engineering profession that blew my mind away but her condition. Bedwei was diagnosed with cerebral palsy at the age of one. Cerebral palsy is an incurable neurological disorder that permanently affects body movement, posture as well as muscle coordination. How can a person with cerebral palsy be a software engineer? That was new to me. Farida found a way to beat her disability and is today considered as one of the most powerful women in financial technology in Africa. She proved that disability does not mean disadvantage. Surely what more motivation did I need then? Since then I embraced my disability and never looked back.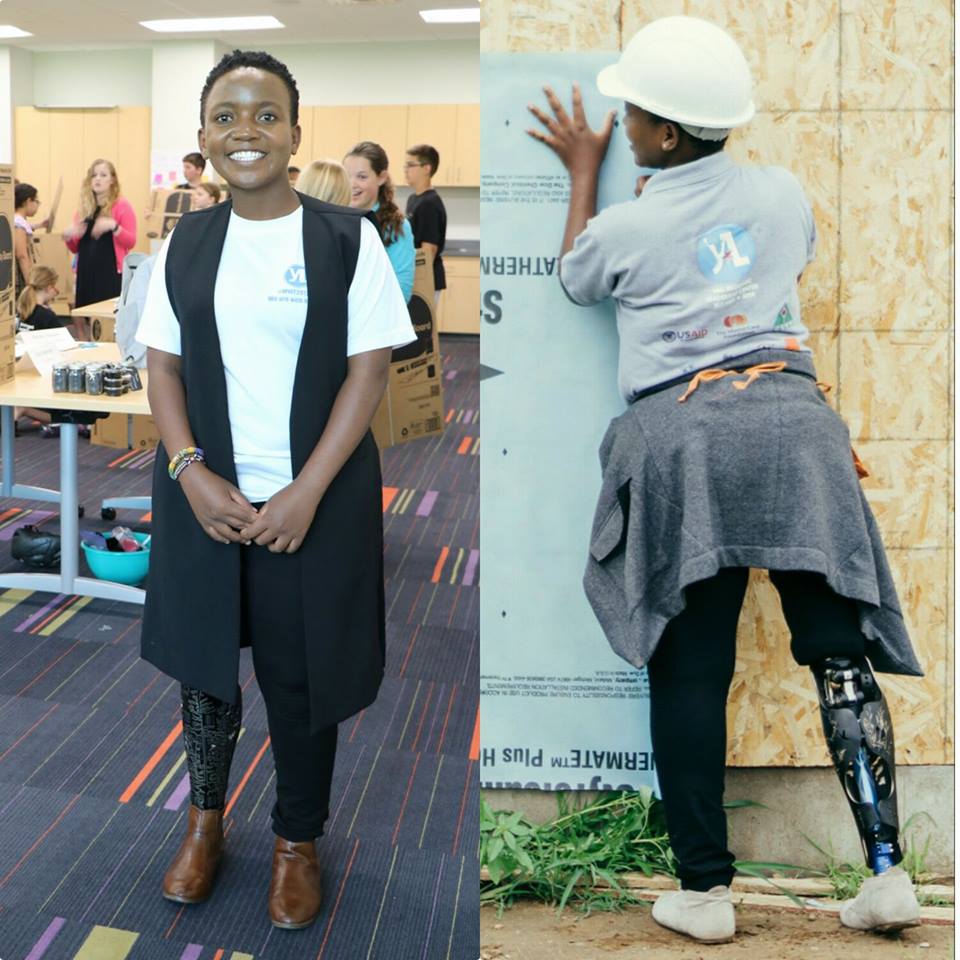 Low self esteem among persons with disabilities is not a new thing and it's even worse due to discrimination by the society. Overcoming the challenges that come with any disability and accepting oneself requires serious therapy and counseling which is not a one day thing and tends to be very expensive for those who come from low income households. Most persons with disabilities therefore go through personal healing from encouraging stories like Farida's just like I did. Such experiences and challenges faced by persons with disabilities made me co-found You4She Initiative with a team of four where we volunteer to sensitize the community on the rights of persons with disabilities and also empower person with disabilities. The community needs to be sensitized on what persons with disabilities are capable of doing  to reduce the rate of discrimination. On the other hand ,persons with disabilities need to be encouraged more often so that they can know their worth in the society.You4She Initiative was originally started to empower the girl child on Menstrual Hygiene Education but later diversified and started empowering the community on the rights of persons with disabilities after realizing there was a gap on awareness  in the community.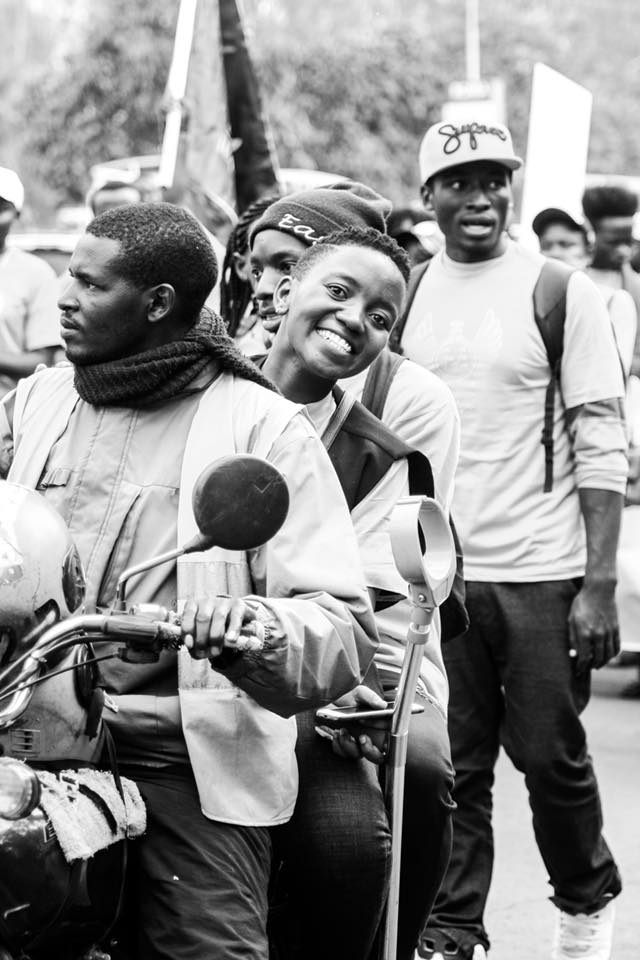 What is the plight of the amputees in Kenya and Africa by extension?
Just picture being an amputee or a physically disabled student in a regular school  in Africa. Again picture attending classes which are not accessible for you because the administration failed to build ramps or have accessible building facilities for students with disabilities and as a result you take forever when climbing stairs just to reach your classroom. Now Picture experiencing stigmatization and discrimination from your  school mates because you have disability and your teachers/lecturers only taught about successful and unsuccessful careers or on HIV/AIDS only and not on inclusivity for persons with disabilities. Again picture missing out on school activities because the activities available are only fit for those who are physically able. Finally picture yourself graduating from university and not getting a job after interviews because of your disability status yet you are very much qualified for the job. These are some of the experiences and stories I got to hear while growing up in Africa. All these challenges or even more challenges are also experienced by other persons with disabilities in Kenya and Africa as a whole. As persons with disabilities whether an amputee, blind or deaf etc, we still face the greatest prejudice and exclusion when it comes to employment, marriage, education, transportation among others and this denies us opportunities to be self sufficient and productive members of the society, but I believe it's time for change.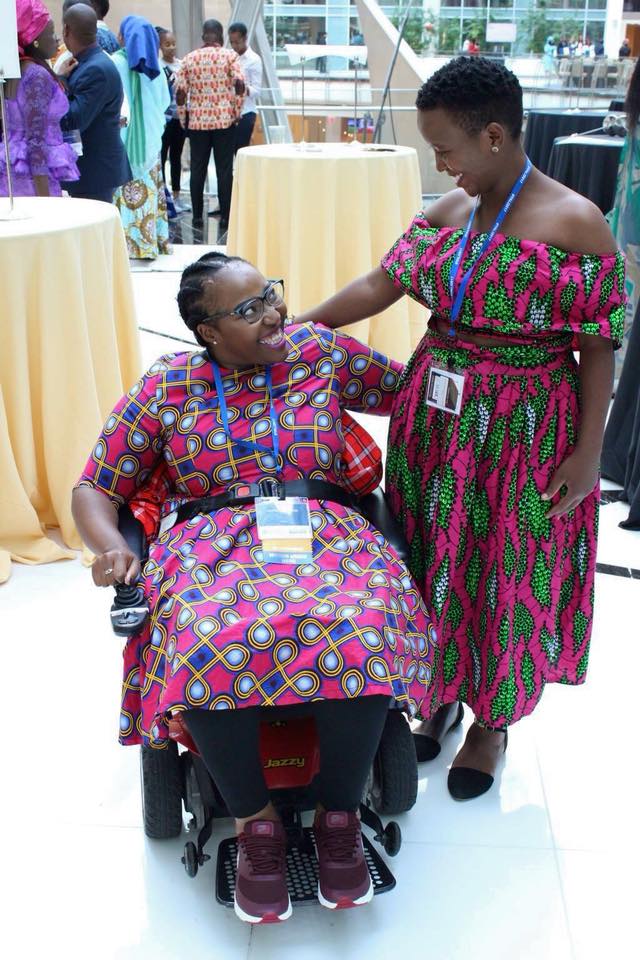 Would you say Africa has been fair to people living with disabilities?
Mmmmmmmmhhhhhh…….80% No and 20% Yes. Why, you might ask? In Africa, we have very good laws supporting Persons living With Disabilities. In Kenya for example, we have the Persons with Disabilities Act which passes on rights, restoration and equivalent open doors for individuals with incapacities. Unfortunately, that's not the case on the ground. Women living with disabilities are still being subjected to multiple layers of discrimination, that's based on their disability and gender status and high illiteracy levels especially those who live in rural areas. Discrimination against persons with disabilities not only hinders economic development but also limits democracy. Personally I have witnessed how women with disabilities are maltreated and demeaned in the society especially in my rural place. Let me give an example of Nafula (not her real name) my immediate neighbor. Nafula was physically able when she got married but then had an accident that left her physically disabled. This was where her life took another turn. Her husband started hitting and abandoning her without meals and even married a second wife, her mother in law was worse. The community saw no problem and never intervened because they believed men were always right. I decided to take time and speak to Nafula and her husband. The results was quiet shocking because Nafula's husband viewed his wife as a useless liability that had no role to play in the society unlike before when she would go farm for their neighbors' and help him with household expenses. In short Africa has absolutely not been fair to persons with disabilities especially if they are women.
What has your organization done to help the society?
You4She is an initiative that was started after realizing the need of Menstrual Hygiene Education for young adolescents in the remote areas of Kenya. We learned that most young adolescent girls avoid attending school during their menstruation period due to lack of information on how they can handle themselves. The Menstrual Hygiene Education (MHE) program we provide is designed for primary school girls of menstruating age . During the presentation every girl of menstruating age receives an information booklet on Menstrual Health Management (MHM) and sanitary pads to enable them get more information. After presentations, the girls participate in a MHM interactive education session where they get to learn about their menstrual cycle and hygiene, motivation and building self esteem and hygienic way of using and disposing of used sanitary pads. We provide primary school adolescent girls of menstruating age in Kenya particularly those from low income schools with sanitary pads and other basic hygiene products like panties to give them comfort during menstruation.
At the moment, we have been able to visit schools in disadvantaged communities and have managed to impact change to over 500 young girls including the disabled. On disability, You4She Initiative has been at the forefront when it comes to creating awareness to the community by using social media where as the co founder and as an amputee I share my day to day stories so as to inspire and at the same time discourage discrimination against persons with disabilities.You4She Initiative has also enabled persons with physical disabilities obtain free prosthesis legs from a familiar non-governmental organization that offers free assistive devices and has helped register persons with disabilities with the National Council for Persons with Disabilities in Kenya so that they can easily obtain funds and start their own businesses.
 What changes would you like to see in the way society treat people with disabilities?
Just simple changes, nothing complicated. I have always envisioned a changing world especially in Africa where persons with disabilities will be given equal opportunities when it comes to education, employment opportunities and accessibility which are keys to that door of making us more productive in the economy. I need to always have a smile whenever I visit a place because it's accessible for my prosthesis leg, a society where people don't look down upon me because I'm disabled or a society where people are not amazed but find it normal when I accomplish something even though I'm disabled. That's what I would like to see. I have always believed in change. I believe in Africa's potential. I believe that I have the potential to impact positively in my community when given the platform to exercise my work.