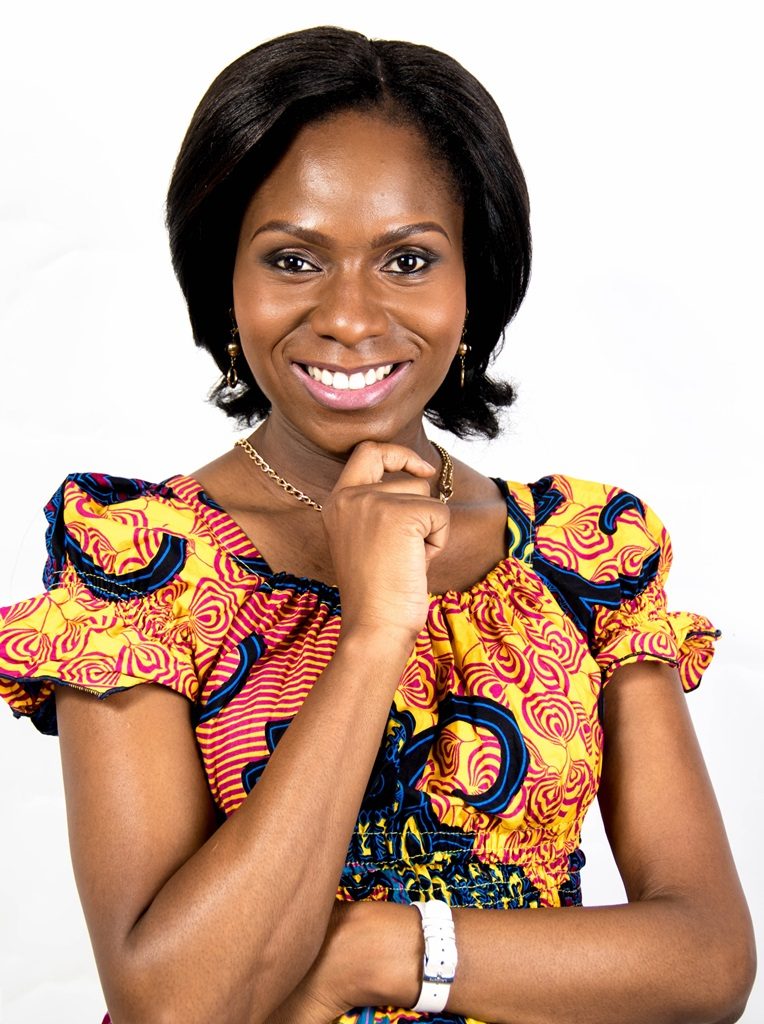 Cynthia is a kingmaker poised to bring out the full potential of individuals and organizations for trans generational impact. Born Cynthia Dambudzo Chirinda during the Rhodesian era in the Mtoro farming lands of Chivhu, Zimbabwe, her life story is punctuated with testimonies of endurance, overcoming setbacks and adversity whilst continuing to persevere towards her goals and life mission.
As an Organisational and Personal Development Consultant with Communications background, Cynthia is  a passionate Pan-Africanist and fervent motivational speaker. Her message is designed to provoke people and institutions to challenge their comfort zones, live balanced lives and create trans-generational solutions. She loves  to see individuals, organisations and institutions empowered in order to unleash their greatness so that they can make significant impact in the world.
Cynthia shares the story of her career with   Green Savannah Diplomatic Cable . She also speaks extensively about Africa.
Excerpts: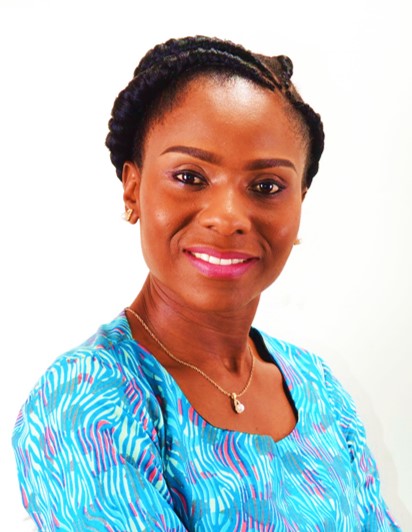 Why did you venture into human capital development?
Whilst Infrastructure and human capital take time to develop, I believe that these pillars are critical to success. Lack of adequate infrastructure and human capital investment can limit the economic potential of a city or nation.  Infrastructure, human capital and security are critical building blocks.  Where this is in place, culture and society starts to flourish.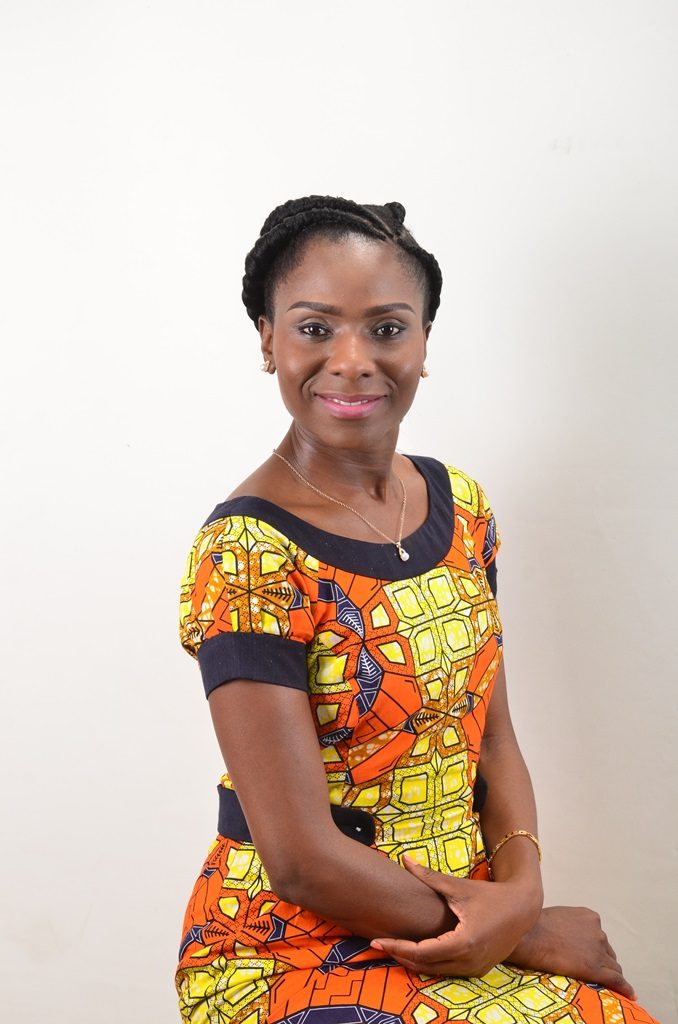 My experience as a high school teacher in Chitungwiza and then Harare in 1997, made me realise the importance of shaping minds and provoking critical thinking skills. After this experience I went on to pursue a career in the corporate world in marketing, communications and Public Relations. All of the skills and expertise that I gained through the various organisations I worked for have become instrumental in my human capital development work.
My work in ministry and faith based organisations has enabled me to go beyond the conventional human capital practice to a place where my approach focuses on the "whole" person, beyond the employee or leader in the organisation.
As a passionate Pan-Africanist, I believe that Africa has the resources and human capital to position herself as a key player in the global village without the paralysing dependence of foreign aid. This calls for the development of thought leaders in all spheres and levels who can lead these processes.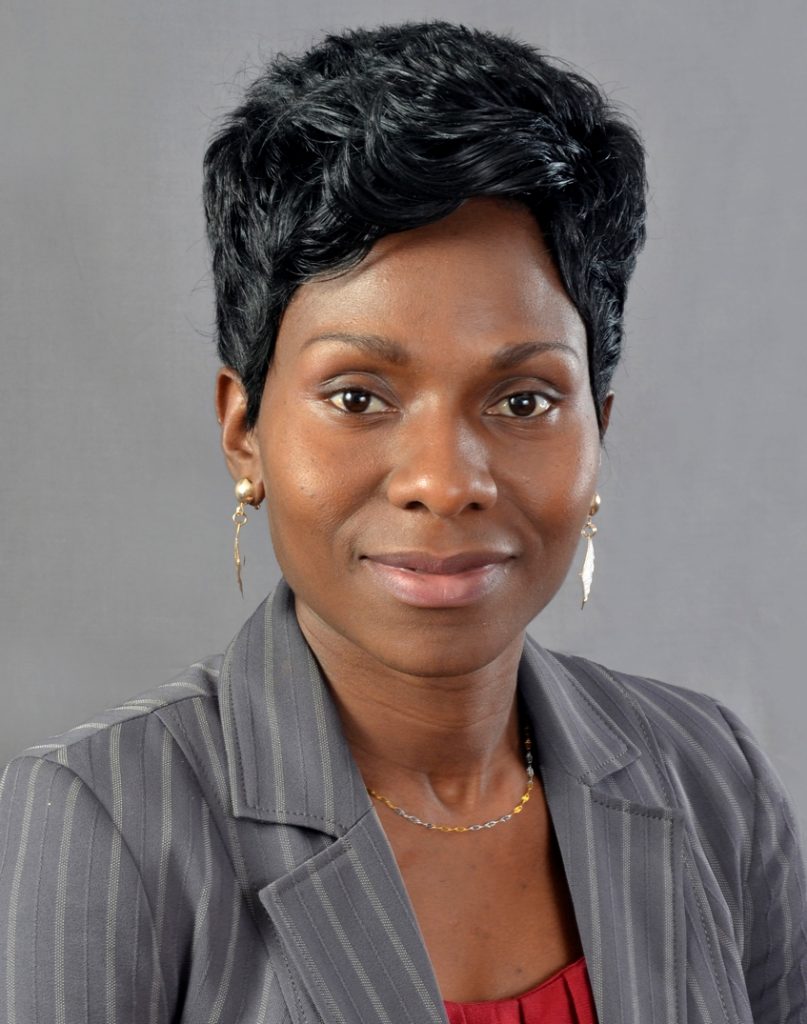 What were the initial challenges and how did you handle those challenges?
When I started out as a consultant – a young black woman back then, I had to contend with more established brands who had built market dominance and credibility over the years. My male counterparts in this space seemed to enjoy a natural preference as service providers within the corporate world. Even now, it is still common to find spaces where opportunities are awarded in response to one's gender, political alignment and who you know.
After many frustrating bids, a powerful realisation I made back then was that I seemed to have a natural pull from female entrepreneurs within the small to medium enterprise sector. I began to schedule regular empowerment workshops and seminars for these women which provided them access to finances, markets and leadership skills. As their organisations grew, my portfolio of clients also grew and I began to deliver soft skills training within their organisations. Thereafter I would provide research and marketing consultancy services as well as strategy planning for the management teams. Over the years it has become a very enriching experience to watch and see organisational brands that started as one-person-run projects grow and develop into recognised, competitive market players.
Networking and collaboration is another strategy that I found useful in overcoming the barriers I faced of being viewed and perceived as an inexperienced young female consultant. The costs of consistently marketing the organisational brand were generally high before social media marketing became popular. Through regular speaking engagements on both corporate and ministry platforms together with renowned speakers and trainers, my personal brand began to grow.
The personal brand growth was further consolidated through the publishing of my personal development books. When I started writing for newspapers, magazines and other leadership related publications as a regular contributor and columnist, I found that my brand credibility increased. Most of the work I do now as a life coach, strategist, minister of the gospel and publishing consultant, comes  primarily through word of mouth testimonials and referrals.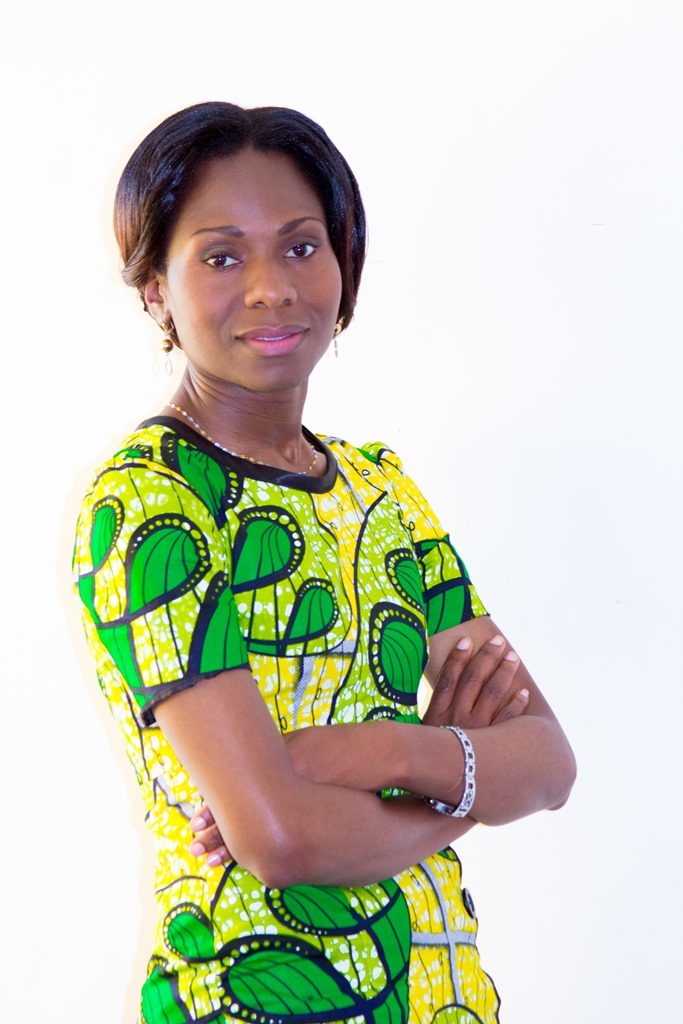 African women face the challenge of human capital development, how severe is this problem and how can it be handled?
A greater percentage of the total African population consists of women and female children. Unfortunately, two-thirds of the women population is illiterate. In addition, the world percentage of women in parliament is currently less than 30%.  From all indications, women form a dominant part of the global society yet their involvement in societal and global affairs is quite limited as compared to the participation of their male counterparts. This is a severe problem considering that women are the backbone of developing communities.
Being a mother to five children, I recognise the challenges that most women face as they try to balance their different roles in family, ministry and parenting whilst diligently pursuing their careers. The answer is found in your vision, values, beliefs and priorities. In one of my recent books titled "Can The Whole Woman Please stand Up," I describe how women are often exerted under immense pressure to perform whilst taking care of the needs of everyone around them. I lament that whilst women are dedicated and committed to remaining the fabric of society that holds things together, they often do not take time out to nourish themselves. This is a tragedy. Investing in your personal nourishment may sound selfish yet it is an absolutely critical ingredient that is required if we are going to be able to meaningfully make an impact in our families, careers, business enterprises and the nation at large.
Statistics show that the average man reinvests about 30 percent to 40 percent of his income into his family, whereas the average woman reinvests 90 percent. I believe that women were born with the innate ability to not only reproduce but to incubate, nourish and amplify ideas. It therefore follows that deliberate efforts should be made to develop the leadership capacities of women from a young age to enable them to engage in positive nation building. This requires every institution that is responsible for grooming the girl child, from the family level, community level, faith based institutions and educational institutions, to make this a priority.  There are still barriers that stand in the way of women accessing knowledge and information. Naturally, this puts them at a disadvantage against their fellow male counterparts as they compete for the same opportunities.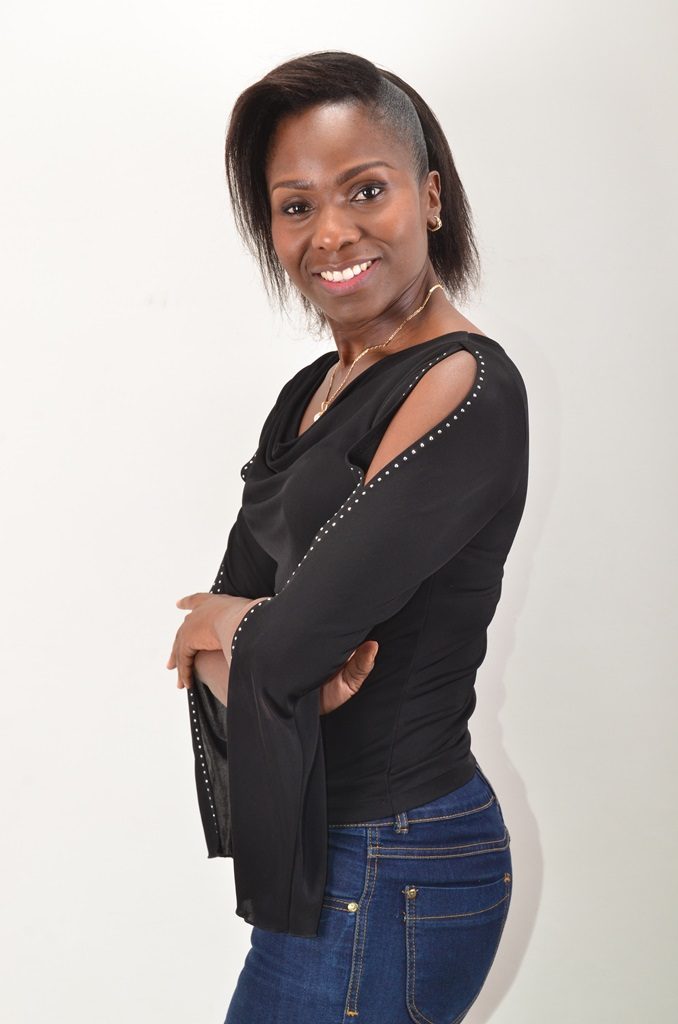 You have been involved in human capital development over the years, what critical areas need to be addressed among African youth?
Being the most youthful continent, with 65% of Africans under 35 years of age, and over 35% between the ages of 15 and 35, now is the time to groom African youth for key roles in government, religious, civil and corporate sectors of society.
Our biggest challenge lies in our young people failing to be economically active. Unemployed youth feel that they lack respect, value, recognition and belonging in contemporary society. Youth feel that belonging is something that must be purchased by participating in the everyday economy. We must therefore strive to blend new ideas with the old, and this can be accomplished by combining the wisdom of our elders with the fresh thinking and energy of the young.
Young people are not a problem to be helped or solved, they are the conduits of creativity and catalyst for change. Young people are ambitious, creative and capable of rethinking the world and solving tomorrow's problems today. With young people the world of work is changing because young people are enterprising. Young people can lead social action with a social conscience that will let them build a better world in the process.
The ideal picture is one where a young African is able to wake up and have the means and freedom to fully realize his/her potential and be a positive force for development. The strategies that are designed should promote youth civic engagement and innovation as a way to empower young people to contribute to peace and development in Africa, to help them make successful transitions from school to the workplace, and to prevent violence.
As an entrepreneur, what makes Zimbabwe stand out among other Southern African countries?
Having had the privilege to visit Zimbabwe's neighbouring countries in the southern African region, I have had an opportunity to watch, learn and reflect. My birth country is decked with great natural resources as well an enviable landscape and a beautiful climate. I have found that many countries on the continent can equally boast of the same. What makes Zimbabwe stand out is her people.  Even though the nation has undergone major socio-economic challenges coupled with high levels of unemployment, Zimbabwean people possess an incredible inner strength and resilience. I admire Zimbabweans for their tenacity and willingness to keep pushing against all odds. The average Zimbabwean does not wait for things to get right first, they work with what is there, hence the popular phrase from street lingo which says "toita zviripo," (we work with the situation).
Whenever I need to catch up with current affairs, find inspiration and enjoy some lighter moments, I log onto my Facebook newsfeed and I must say my hopes are never disappointed. The gregarious and optimistic nature of Zimbabweans always lifts up my spirit. Sometimes they make light of the very serious, difficult issues we face as a nation through their intellectual creativity and humour. This keeps me going on in the face of adversity. The ease of doing business is slowly improving as Zimbabweans have started migrating towards electronic platforms. Zimbabweans generally possess a very strong work ethic and are willing to put in hours to get results. More needs to be done by the relevant authorities and service providers to support, enabling full automation of critical business systems so that we can become competitive in our offerings and delivery.
Another major asset that makes our nation stand out is the youthfulness of our population. The majority of the population in Zimbabwe is below 40 years, which makes Zimbabwe a very youthful nation. Despite the daily hardships they face, Zimbabwean remain a generally friendly lot. You are constantly surrounded by warm and friendly people, always wearing a smile and willing to lend a helping hand. Hospitality is second nature to the Zimbabweans.
 Would you say the uncertain future of Africa as a continent is redeemable and why?
In this present day, the talent and brain power of Africa's human capital continues to be exported beyond its borders for the uplifting, enrichment and in some instances exploitation by foreign nations. In my book "Intelligent Conversations: A mind set Shift Towards a Develop Africa," I describe how, against such a gloomy backdrop, awkwardly rests the irony that Africa has a redemptive calling and purpose upon her. This has been evident since early biblical times when Abraham in Genesis 12:10-20 seeks out Egypt as a place of refuge during an oppressive and intense famine in their region. In the New Testament we see Africa featured yet again as a storehouse when the life of Jesus Christ is sheltered in Africa (Matthew 2:13-15).
As an African with a fair appreciation and justified confidence in the incredible capacity that lies deep within my fellow African kindred I am convinced that there is a shift taking place in the complexion, texture and format of conversations within and amongst Africans. As knowledge increases and wisdom is applied, I see the younger generation of Africans developing more courage and responsibility to change how Africa is perceived and how she delivers on the world stage. Given her multifaceted wealthy heritage, Africa and her people have got what it takes to not only be redeemed but to redeem the world.
 What legacies would you want to leave as an entrepreneur and human capital development expert?
As an entrepreneur, I believe that a person's geographical location should never become a limitation or determining factor for their influence and impact. I want to see thought leaders arising on the African continent in every sector to restore the dignity of the motherland and position her as a giant in the new world order. Africa's human capital should become highly sought after because the solutions proffered from the continent will be strongly embedded in deep values that embrace "Ubuntu".  I need to ensure that I am a key facilitator in creating platforms for intergenerational mentoring and coaching. I would want to be remembered as an agent of transformation who provoked people to get out of their comfort zones and engage in transformative actions for transgenerational impact. I want to be remembered as the kingmaker who identified and polished hidden giftedness in people.
 You are an Author of many books, how do you get your inspirations?
One of Africa's greatest tragedies is the inadequate documentation of our wealth of wisdom. I talk about this in my book, "The Wealth Diary of African Wisdom." My heart bleeds when I realise valuable information lying around that has not been documented. In every generation there is wealth of information that is being destroyed or being lost without getting passed on to the next generation, when we could be employing the baton technique to preserve our narratives.
All of us have a unique story and background. My approach to personal and organisational development involves me making myself vulnerable to my audience. This means that I do not sugar coat my experiences, mistakes or life lessons. I believe that as a transformation agent who is on assignment to unleash the greatness within individuals and organisations, it is important for me to allow people to share in my life journey as well. In the process I also learn from others, their journeys and life lessons. I draw inspiration from these engagements. I find inspiration in my own daily life lessons and through reading the biographies of people who have stepped out of their comfort zones.
Most of the lessons I have derived in life are not entirely from my studies but rather from the wisdom I have obtained in my personal walk and in observing people of impact. Most of my inspiration is from the supernatural dimension where I regularly connect with my Heavenly Father as I seek to nourish my spirit being. As we go through life, we all experience some level of brokenness, rejection, pain or abuse of some nature. It is therefore important that all we seek to find wholeness from a multidimensional perspective. It is on this basis that my message is premised and I have found that many people are able to not only relate but connect meaningfully.
Cynthia Hakutangwi contact details: E-mail: cynthia@cynthiac.net Facebook: Cynthia Hakutangwi Website: www.cynthiac.net LinkedIn: Cynthia Chirinda Hakutangwi