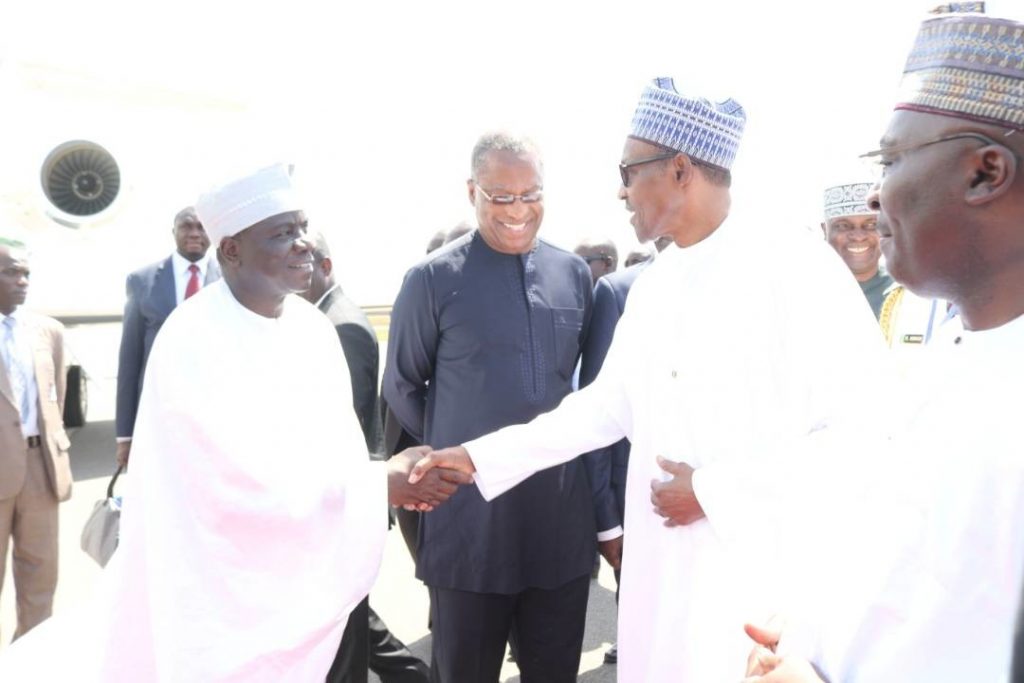 The  strong diplomatic relations  between Nigeria and Ghana has once again been demonstrated with the attendance of the 61st Independence Anniversary of Ghana by President Muhammadu Buhari to felicitate with President Nana Akufo-Addo and the people of Ghana.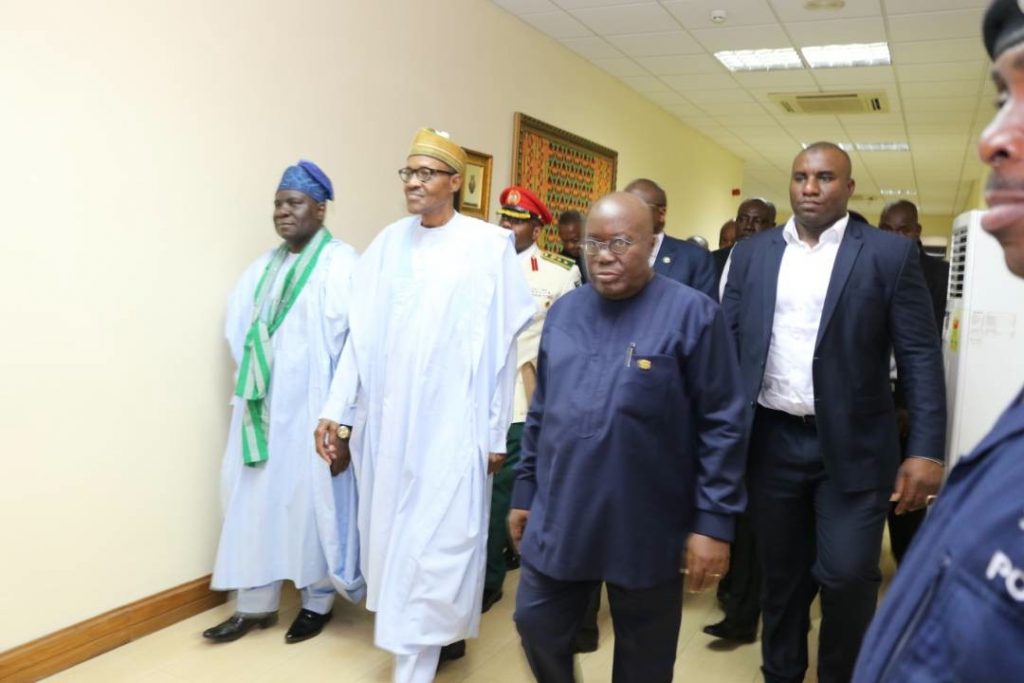 It was indeed a fulfilling moment for Nigerian High Commissioner to Ghana, Ambassador Olufemi Michael Abikoye who has been working hard  to ensure the sustenance of the cordial relations between the two countries at the diplomatic level.
In his address, President Buhari paid tribute to the past leaders of Ghana acknowledging their contributions to the development of their country.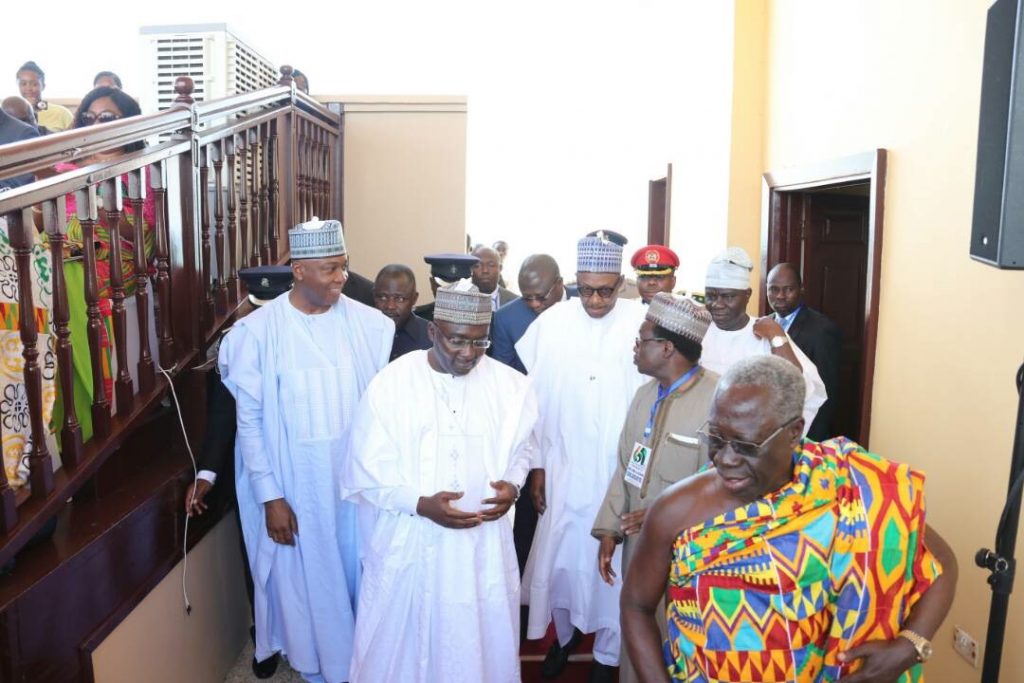 He also commended President Akufo-Addo on the successes he has recorded in the past one year stressing that he is leading  Ghana on the right path.
According to him" I have watched closely your achievements, ranging from your ingenious approach to creating jobs for the teeming youths through various initiatives, including the repositioning of agriculture for modern farming, Farming for Jobs and Food , Senior High School (SHS) free education, One-District-One-Factory, and One-Village-One-Dam as well as the improvement being recorded in the Republic's macroeconomic indicators".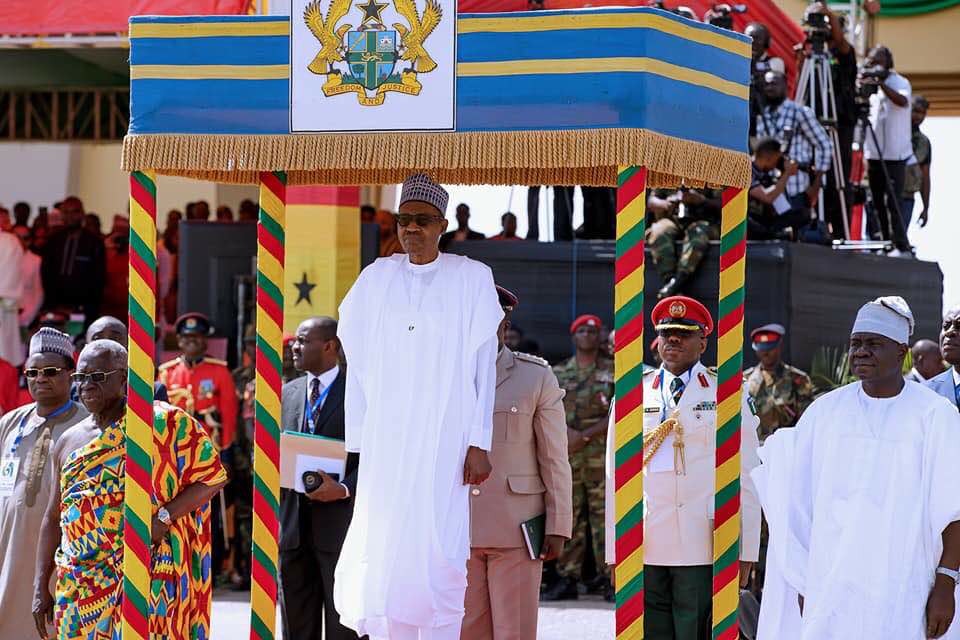 He continues: " I congratulate both the government and the Parliament for the quick passage of the Office of the Special Prosecutor Act and its signing into law. Your Excellency can be assured that you have a good partner in me as I look forward to any form of collaboration between Nigeria and Ghana in tackling the menace of endemic corruption. Given all these public policies, it becomes reassuring that with the right leadership, Africa's drives to eradicate poverty and to entrench democracy is on course".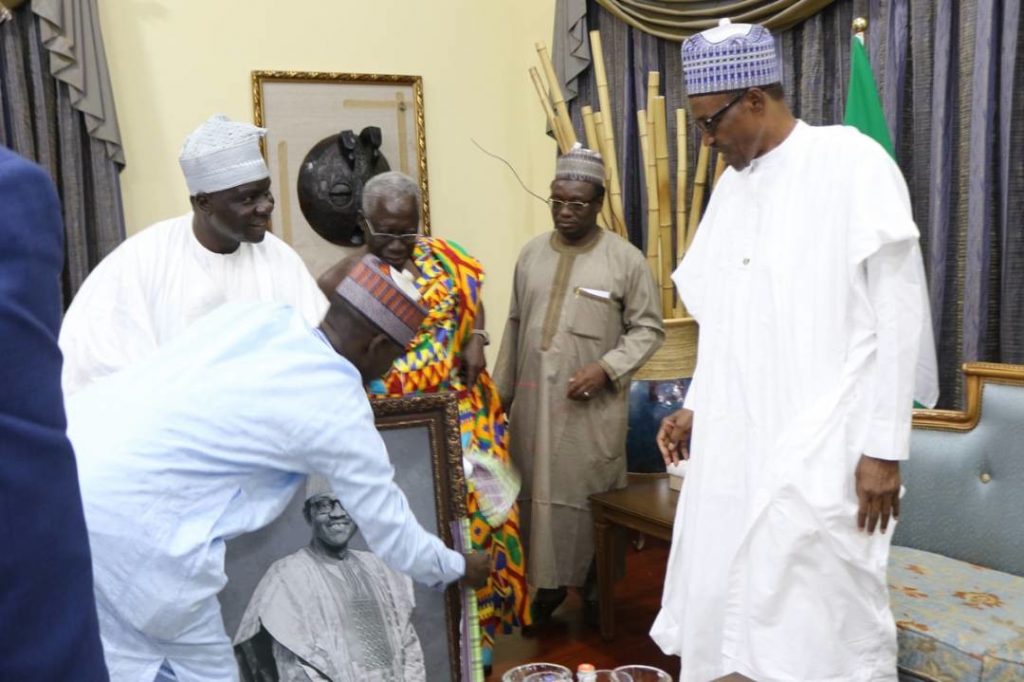 President Buhari said Nigerians and Ghanaians should continue to live in harmony adding "our newly rejuvenated Permanent Joint Commission for Cooperation has already provided us with good platform in resolving any differences while focusing on our main developmental objectives."
Speaking on the visit of President Buhari to Ghana, Ambassador Abikoye said it would remain evergreen in the minds of thousands of Nigerians that welcomed him in Accra adding that Buhari is an exemplary leader working for a united Africa.