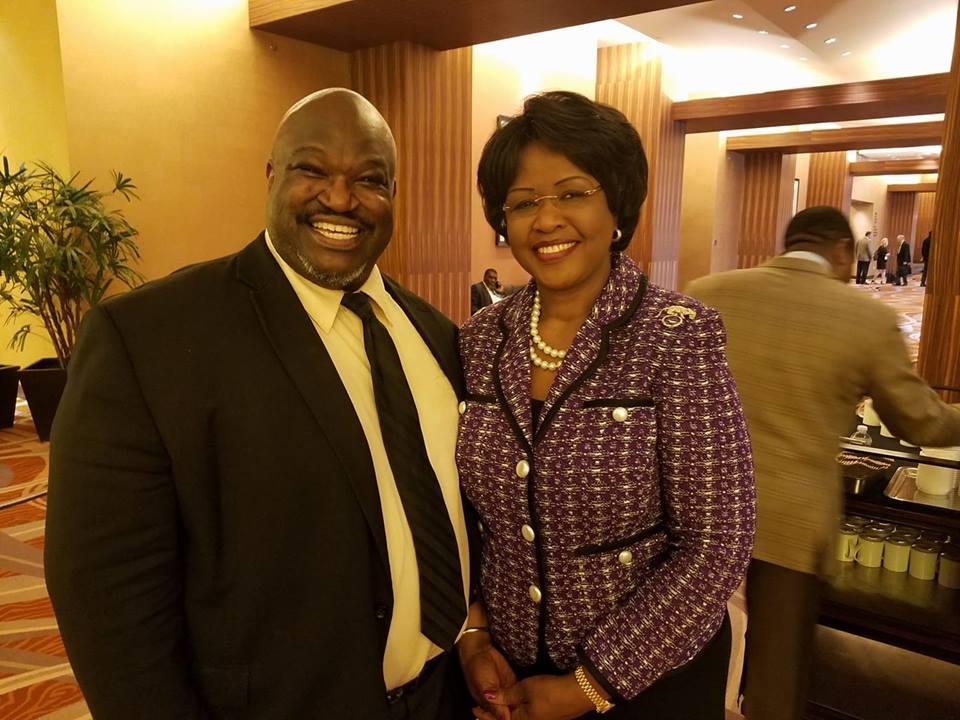 The National Co-Director of the National African Business Association,(NABA) Akindele Akinyemi has proved to be a pride to Africa with his relentless efforts at building the capacity of Africans in the USA and even back home in Africa. He is literally the big tree under which many Africans take shade. While Akinyemi is building capacity of Africans in the USA, he is also passionate about Inkster, Michigan where he lives and  his root, Nigeria.
Akinyemi who is the President of Inkster Michigan Library Board, in this exclusive interview with Sunday Oyinloye, Publisher of Green Savannah Diplomatic Cable speaks on human capital development, education, and economic development as it affect Africa, especially Nigeria.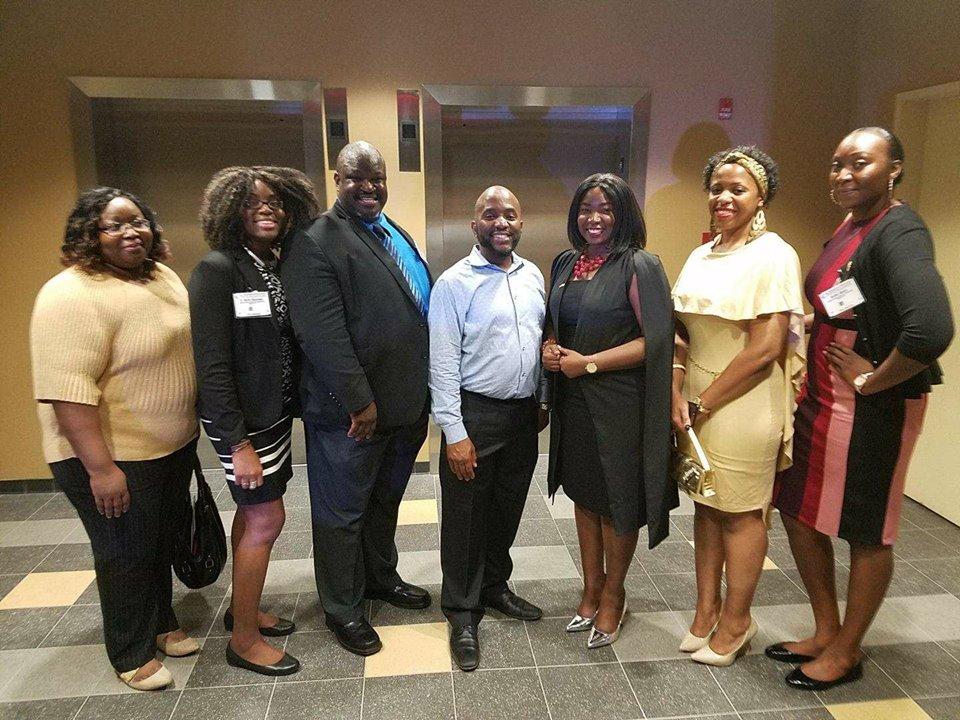 Excerpts:
You are so passionate about human capital development in Africa, what informs the thinking?
For anyone that knows me my mantra is Go Global. Today, in a global community, we need to shift our focus away from a local urban agenda to a more comprehensive Trans-Atlantic Policy that is geared towards boosting local economic development here in the United States. You barely, if ever, hear any local, county or state lawmaker discuss how local cash strapped communities can benefit from international trade with various African nations. We need to establish a Trans-Atlantic Policy to shore up the loss tax base in local urban communities here in the United States to Africa by way of human capital development that will lead to connecting economic wealth between our respective nations and cities.  For example, a Trans-Atlantic Policy must include international trade rooted in agriculture, technology and education. For example, while the theme of technology dominates any discussion on the digital revolution and the way it could transform Africa, we must not lose sight of its cultural aspects.  A social pan-Africanism existed even before the digital revolution through cross-border trade, but it was often hampered by unimaginative and rigid archaic laws. Today, digital technologies are helping young Africans forge a sense of cultural cohesion that could lead to wider continental integration. The connection here is this states with a focus on digital technology can benefit with a sister state partnership with states in various African nations that are seeking to build new infrastructure. In addition, companies in various U.S. states, especially in local urban communities, can hire international students via an OPT to help boost production and the overall business culture. Another Trans-Atlantic Policy must come from the energy sector at the state and local levels of government. Currently, in both the U.S. and Sub-Saharan Africa, there is a great push for alternative energy resources. Imagine cities like Inkster and Benton Harbor, Michigan began to produce solar panels, wind turbines and eco-friendly systems that produce energy made here in Michigan and shipped out to nations where electricity is scarce how much revenue that would be for both entities? Americans are working and creating a tax base for their cash strapped communities while Africans continue to expand the middle class in their respective local government units. Many states have an economic development corporation to act on behalf of the economic interests of a state. However, the State of Maryland is the only state in the United States that have a sister state relationship with Ondo State  and Cross River State, Nigeria. One state out of 50. This is unacceptable. Strategically, under a Trans-African Policy plan we would need to incentivize economic integration and trade expansion at the state level for African economies. In addition, like the federal African Growth Opportunity Act, states should provide preferential access to the state and local markets with no reciprocal preferential state access to the beneficiary countries. Two-way trade between states in areas like Ghana and Nigeria as well as Florida, Michigan or Maryland could provide new accessible markets that can drive new industries like Nollywood or other African based businesses into local communities.   A Trans-Atlantic Policy is necessary for our local communities to move in the 21st century that is comprehensive, global and focused on improving economies on both sides of the Atlantic.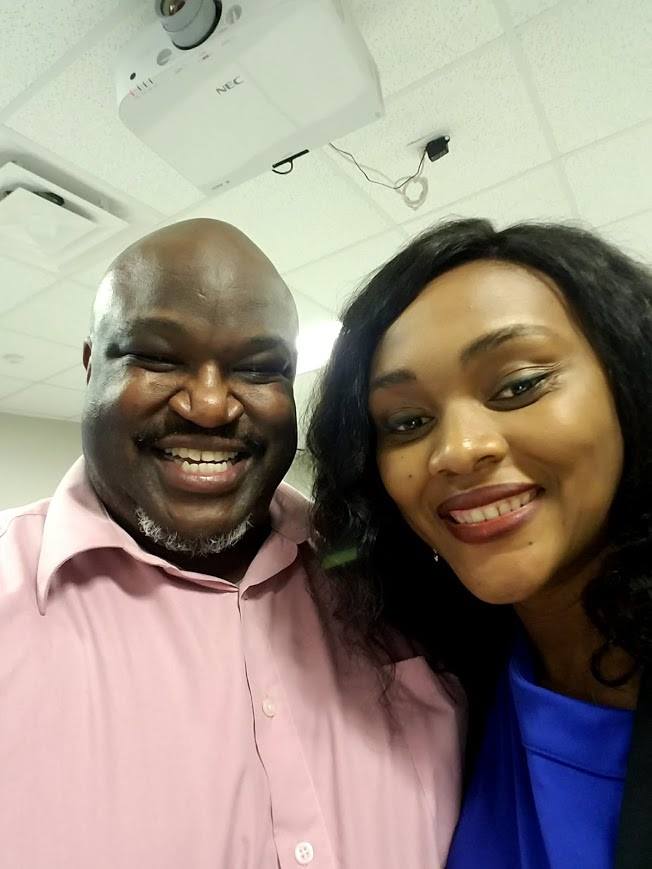 What is your role as the  President  of the Inkster Library Board?
My role as president of the Inkster (Michigan) Library Board is to lead the board of directors on issues pertaining to the development of the Inkster Public Library. Currently, we are in a transition from our old building to our new building. I oversee a budget of $670,000 as well as assisting the library director in developing critical programs that will make a positive impact on the Inkster community at-large. For example, we plan on launching a new tech hub within the new library building that will provide workforce development to our residents to help them train for the best career paths as well as financial literacy ranging from stock classes to basic finances.
You are also pushing for Davenport University into Inkster, Michigan, do you see yourself succeeding in that direction?
Davenport University, which is based in Grand Rapids, Michigan, have campuses across the State of Michigan. For over 150 years, Davenport has provided students to achieve the highest levels of academic performance, leading them to excel and advance in their chosen fields in the 21st century. With that said, we are optimistic in partnering with Davenport University and the Inkster Public Library as part of our new Learning Hub that we plan on initiating at the new location of the Inkster Public Library.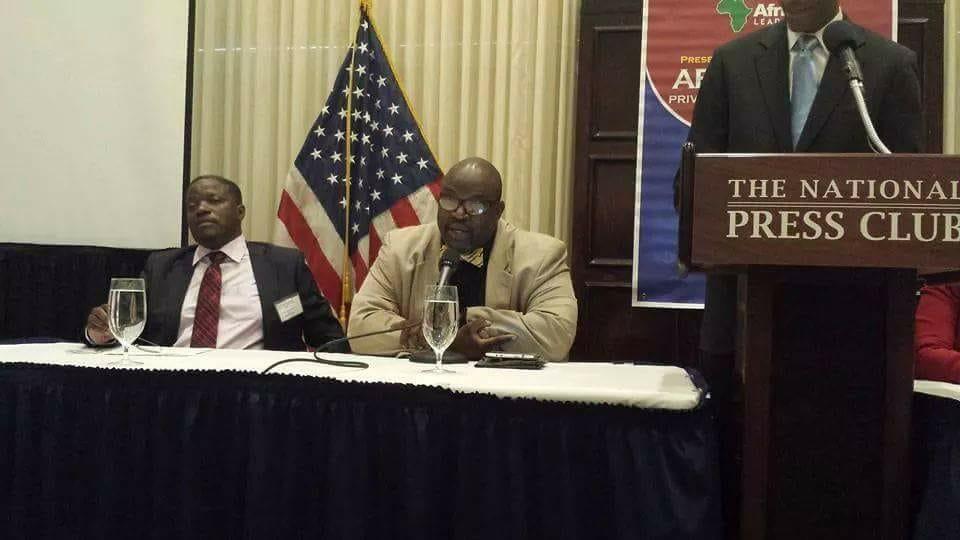 The reading culture in Nigeria has reduced drastically, as a Nigerian in diaspora where did your country get  it wrong and what is the way out?
Adult literacy rates in sub-Saharan Africa are around 59%, compared with a global average of 84%. Nigeria's children often face schools that are badly equipped and underfunded, with teachers who are poorly trained, when they are in the classroom at all. Therefore, Nigerian stakeholders must work closely with employers to find out where the skills gaps lie. One key strategy is utilizing  digital literacy to tackle the high illiteracy level in the country.   The importance of digital literacy cannot be over emphasized as it equips people with critical thinking skills and ability to evaluate and understand and interpret information from the internet without which is very detrimental. Digital literacy enables individuals to make informed use of digital technology and media as it offers opportunity to participate in new kinds of social activities. It enhances employability with recruitment being increasingly undertaken online and provides skills needed for people to gain access to work places. Also, teachers need to be given more resources and better professional training. Qualified teachers are key to providing students with solutions to their educational endeavors and Nigeria is experiencing an extreme shortage of qualified teachers. The best way to achieve sound education is by implementing a standardized teacher certification process. A rigorous certification process ensures a way to measure a teacher's effectiveness and leaves new teachers well equipped to teach students, particularly in specific fields. By training teachers and giving them the information needed to help their pupils excel, we are creating a new generation of educators. Curriculum should be updated regularly to maintain modern teaching methods, including the integration of STEM subjects – Science, Technology, Engineering, and Math. Updated curriculums will assist students in furthering their educational interests as well as introducing them to new subjects. These important new subjects will also introduce students to different career paths, enabling the future diversification of African markets. With an increase in quality teaching, coupled with a growth in universities and attention to student needs, Nigeria has the potential to become an education powerhouse. Investment in Africa's education system is necessary to accommodate the burgeoning enrollment numbers, proving an investment in a child's education is an investment for a brighter future.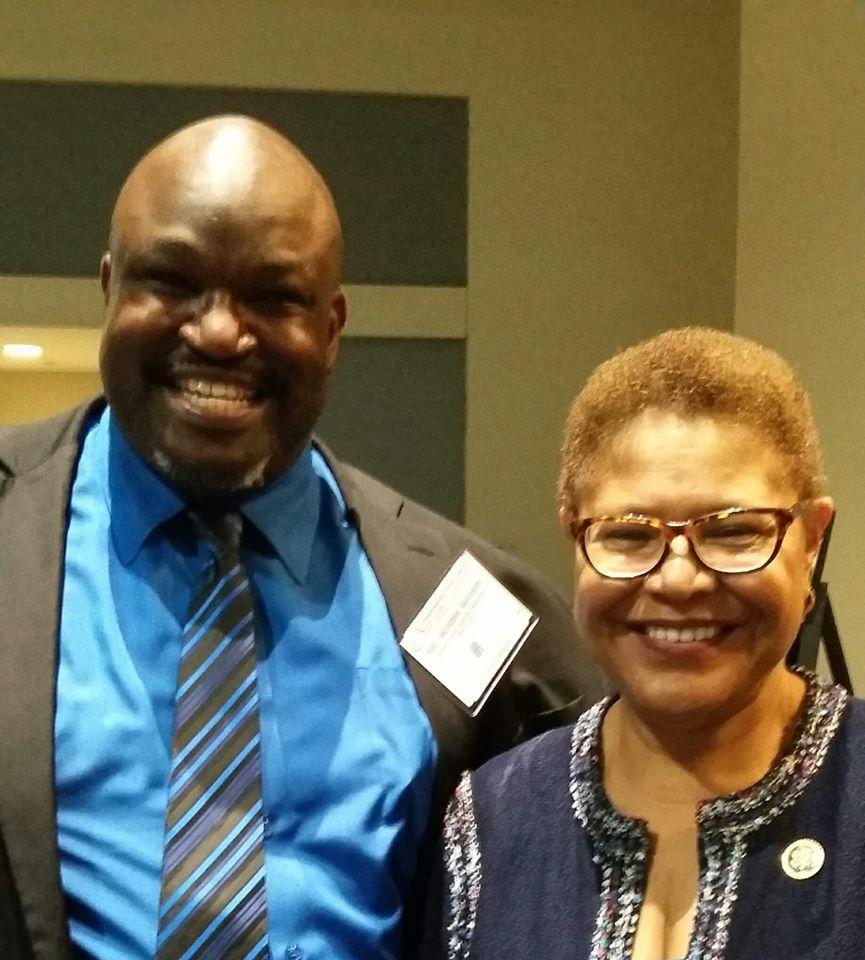 What is NABA doing to give back to Africa?
The National African Business Association (NABA) continues to develop platforms here in the U.S. that can be linked back home to sub-Sahran Africa. For example, we are focused on three pillars that fuel our team. These pillars are business and economic development, smart public policy and global education. From these pillars we have developed a six-point core strategy for rebuilding local urban communities whose economy is in decline. These strategies are the following:
STEAM (Science, Technology, Engineering, Arts and Mathematics)Global Education, Allied Health, Agricultural Technology, Cultural Arts and Women Entrepreneurship and Empowerment. We strongly feel that by infusing these six points of development that partnerships through  local businesses will begin to get involved as well as aligning our strategies to fuel revenue, a strong tax base and empowering residents by giving them a sense of hope. In addition, it can attract new African immigrants as well as develop blue-chip entrepreneurs to move local urban communities forward .Our NABA Global Ambassadors in Africa continue  to play a role in developing Trans-Atlantic economic development through trade and development, as well as logistics, water technology.  We also continue to work with policymakers and business owners to develop entrepreneurial growth as systematic, global  and intentional as intellectual and athletic growth are. Lastly, The National African Business Association continues to move forward as we work on helping communities like Inkster, Michigan get back on its feet with innovation and action. Not only we have three Nigerians on our Inkster Downtown Development Authority, three Nigerians on the Inkster Economic Development Corporation, one Nigerian elected to the Library Board, but we have managed to push our agenda effectively and efficiently with our upcoming cultural arts district, farmers market, key and strategic partnerships with various organizations, policymakers and most of all, residents who do not look at us as African vs African American but as one community.  We are simply laying out the blueprint for other Africans to follow in community development. For the past four years, NABA has pushed forward of raising a new generation of Africans by being committed to young African entrepreneurs and global leaders who see communities in decline as an opportunity to grow economically. We train our young adults to harness strong leadership teams and work with those organizations that are in place. This will begin to create a natural order in the government, technology, local business and philanthropic entities. Most cities have strong, caring leaders working on numerous committees and initiatives to fuel their local economic growth and to create good jobs. In addition ,NABA trains our young African leadership to have a role to play in terms of building new quality leadership that will benefit not just America but back home in Sub-Saharan Africa. We must focus on developing quality global education to help restructure 21st century education, development of new African based businesses to stimulate the economy with job growth and entrepreneurship, the development of a cultural arts district by fusing our own cultural arts with fashion incubation, public digital libraries, Science Technology Engineering Arts and Mathematics (STEAM) industries, as well as investing in agri-business to generate new revenues in cash strapped communities. The best way to do this is connecting agriculture with local communities here with nations like Nigeria to create a two-way trade that both economies can benefit from.