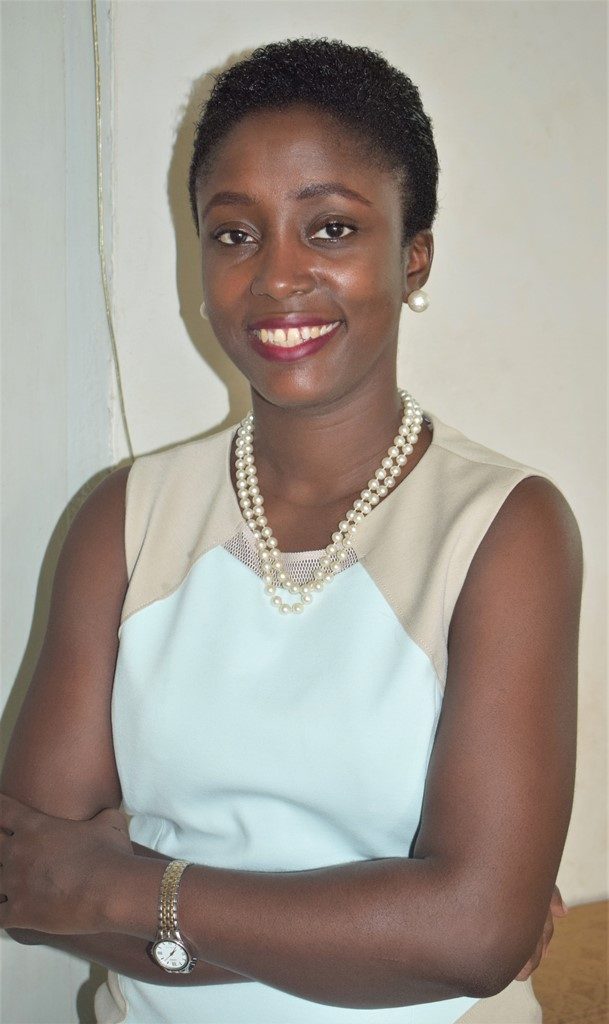 Dr. Abena Tannor is a Family Physician Specialist at the Komfo Anokye Teaching Hospital in Ghana. She is a member of the Ghana College of Physicians and Surgeons and holds a Masters' degree in Rehabilitation from the St. George's University of London. Currently, Abena leads the first multidisciplinary Physical Medicine and Rehabilitation team in Ghana which educates, improves function, independence and quality of life of persons with disabilities(PWDs).
Abena is passionate about disability advocacy and public education on medical and sexual health issues via media and talk shows. She conducts research aimed at improving multidisciplinary Rehabilitation in developing countries and is a member of the Cochrane Rehabilitation Advisory Board as well as an Editorial Board member of the International Journal of Therapy and Rehabilitation (IJTR). Abena partners with the Marriage Auditing Associates and recently established the Step Out Foundation with her rehabilitation team. The foundation advocates for inclusive education for children with disabilities, organizes training in prevention of back pain and other musculoskeletal disorders and supports persons with disabilities. She envisions a society where persons with disabilities are gainfully employed and independent as well as a well-informed populace on medical and sexual health issues. Abena plans to establish district multidisciplinary Rehabilitation teams, develop affordable and accessible locally-made assistive devices for PWDs and expand the public health education scope.
In this interview with  Sunday Oyinloye, Publisher of Green Savannah Diplomatic Cable, Abena speaks  on challenges of persons living with disabilities in Ghana  and other related issues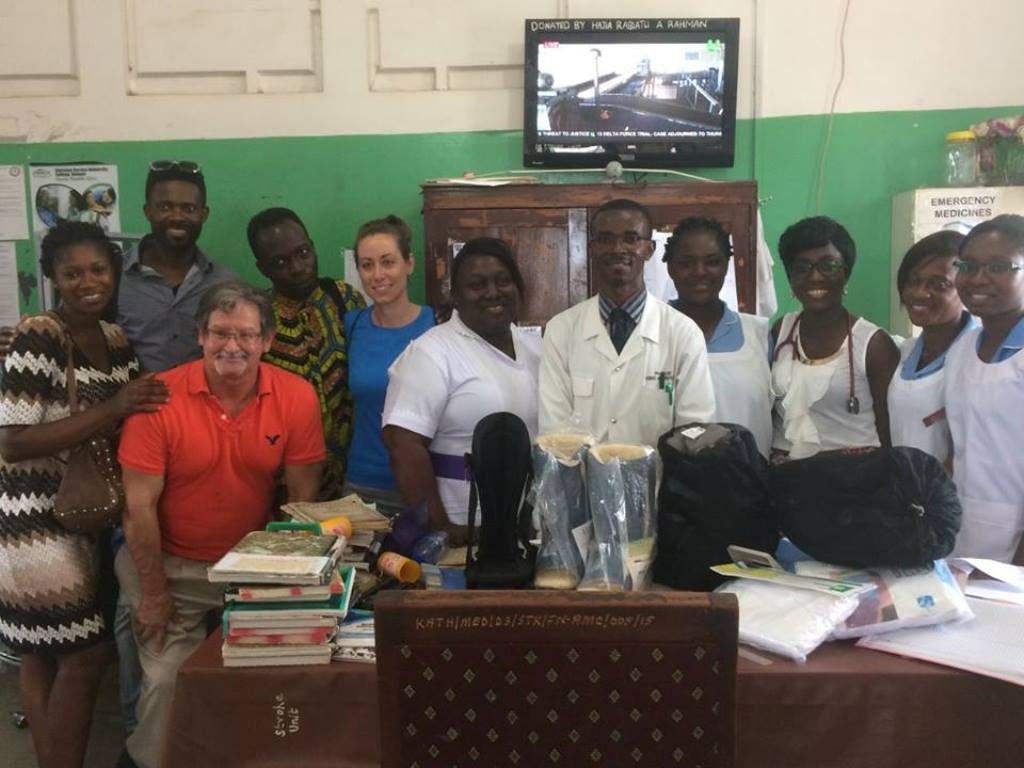 Excerpts:
You currently lead the first multidisciplinary physical medicine and rehabilitation team in Ghana, what responsibilities does this bestows on you?
My responsibilities include running outpatient PM&R general clinics and a joint multidisciplinary clinic with pediatricians for children with disabilities. It has not been an easy task starting Physical Medicine and Rehabilitation in Ghana. However,  I have a great team. My team and I manage in-patients with disabilities on consult basis, organize home assessments and family conferences to facilitate a client's easy transition home following discharge. I also coordinate with trained Prosthetists and Othortists in developing assistive devices for persons with disabilities using our local materials. Giving presentations to physicians in the various departments on the vital role PM&R plays in the management of our clients in the hospital also forms part of my responsibilities. This is to increase access to PM&R for persons with disabilities. In addition, I have the task of expanding PM&R in Ghana by collaborating with well-established international PM&R organizations and departments which provide both telemedicine and in-person training to improve our skills.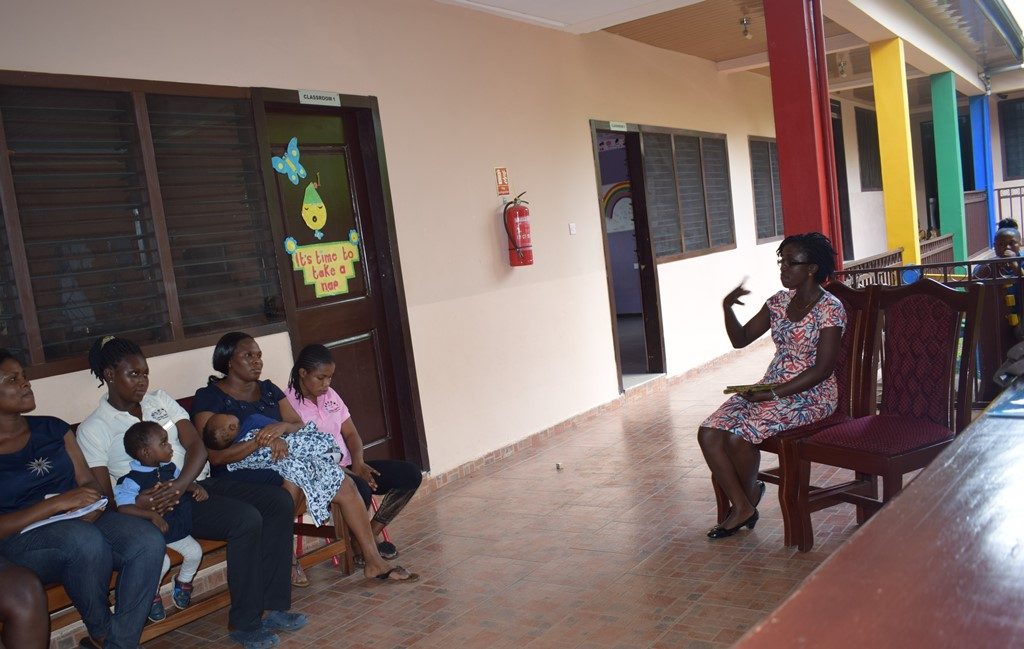 What is the quality of life of an average person living with disabilities in Ghana?
The quality of life of someone living with a disability in Ghana is poor. This is because disability is stigmatized in Ghana. Priority is not placed on the rehabilitation of persons with disabilities. They are therefore caught in a vicious cycle of disability and poverty. Children with disabilities are sometimes killed at birth or abandoned after birth, most are prevented from joining the general education schools and thus are uneducated. Some persons are not able to find good jobs as a result of their disabilities despite being qualified for the job, they are therefore not able to provide for their families. Due to poverty, neglect and inaccessible means of transportation, some people with disabilities cannot access basic health facilities and assistive devices for their rehabilitation. Organizations interested in the welfare of persons with disabilities are however gradually increasing in Ghana and together we are advocating for the rights and better quality of life for persons with disabilities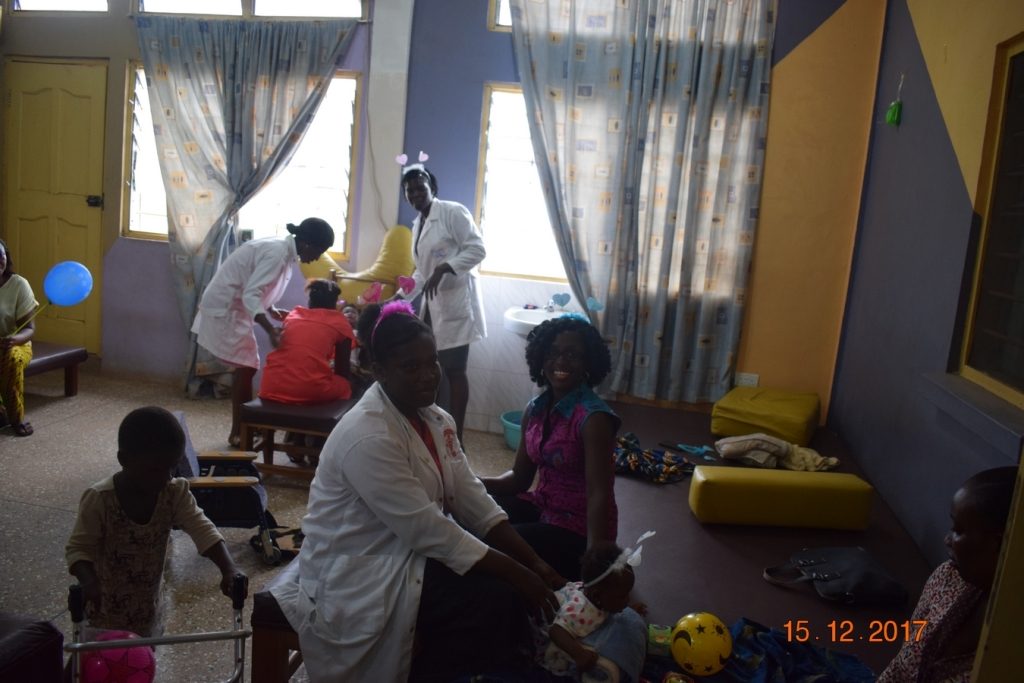 Why are you  passionate about disabilities  advocacy?
Eighty-five percent of persons with disabilities are unemployed. As a newly qualified doctor I watched with frustration patients with disabilities discharged home receiving little or no therapy. People who could gain independence from multidisciplinary rehabilitation begged on streets to survive. Intelligent children with disabilities were being turned away from formal education. With that experience, my passion to improve the quality of life of persons with disabilities grew.
Ghana needs rehabilitation. The economic consequences of not providing rehabilitation and its resultant independence to the over 2.7 million persons with disabilities is huge. There are significant monetary losses in the inability of persons with disabilities and their caregivers to engage in gainful employment and contribute to the economic growth of their societies. Denying persons with disabilities their rights to quality education and health right from childhood destroys their independence. These are basic needs which when fulfilled by the government will go a long way at improving the quality of life of persons with disabilities.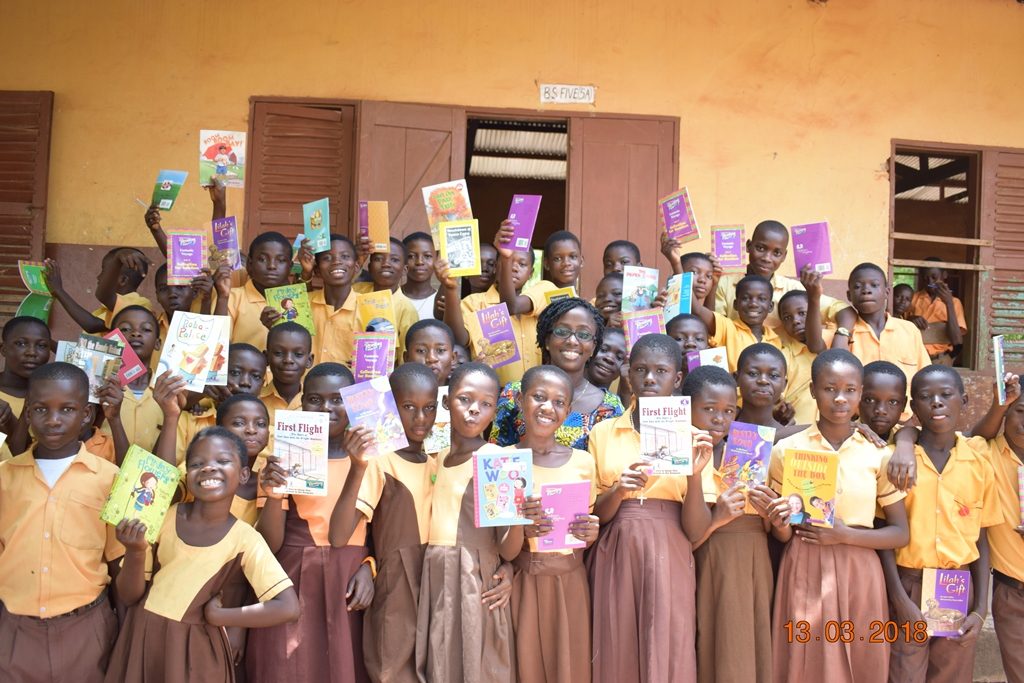 You are involved in the board of many organisations, how do you manage your time and still meet the demands at the home front?
It is a challenging task combining work with duties as a wife and mother. God has been my strength.  I try to do as much work as possible during working hours and share the huge workload with my team members. However, I  sometimes work on my projects late at night when everyone is asleep. My family has also been very supportive, we share household chores and spend as much time together as possible.
What  is your NGO, Step-Out Foundation  out to do and how do you intend to achieve your goals?
The Step-Out Foundation was set-up to bring together health professionals who share a passion to provide comprehensive, coordinated multidisciplinary rehabilitation services to persons with disability. Our mission as a foundation is to rehabilitate, educate, advocate for and give hope to persons with disabilities. Our objectives this year is to raise awareness on the importance of Physical Medicine and Rehabilitation as well as advocate for the adoption of Inclusive education for children with disabilities in general education schools. We have been presenting at physician clinical meetings and at both local and international conferences drawing attention to PM&R in Ghana. We hope to organize training workshops for health professionals on basic principles and practices in PM&R. With regards to Inclusive education advocacy, radio presentations are ongoing. We have also been donating  books to basic schools in the country and using these events to train teachers on how to handle kids with disabilities in general education schools.
As a medical doctor, it is your vision to see a society where persons with disabilities are generally employed and independent, how far  or near is Africa from this vision?
Africa is getting close to the vision with the increase in the  establishment of disability advocacy groups. We however need to do more in terms of educating the general populace on the fact that 'The only disability in life, is a bad attitude'.