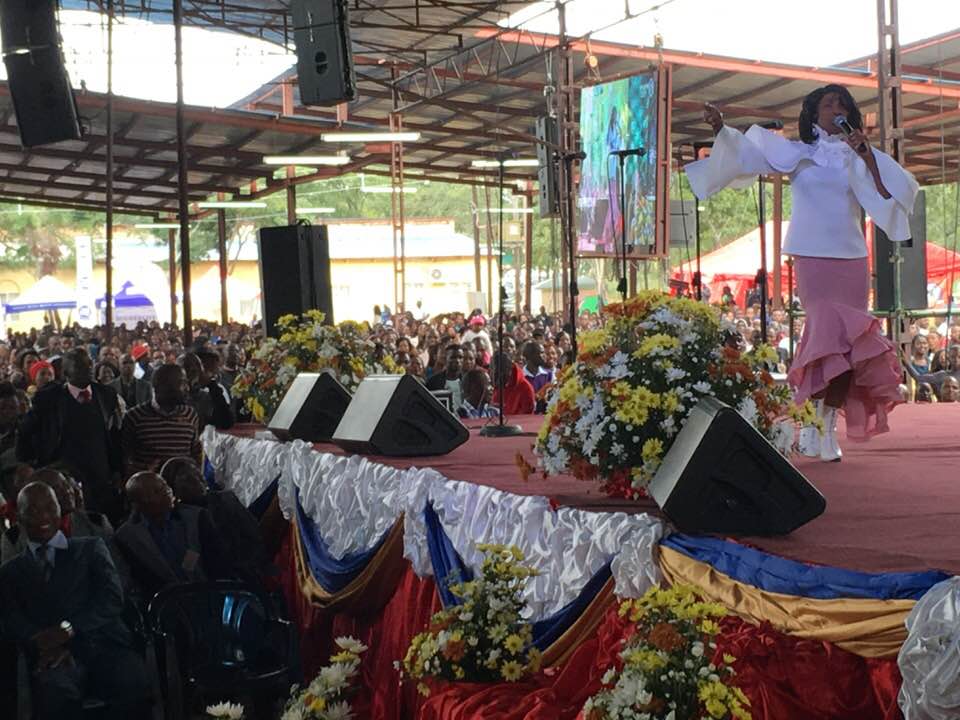 Canada –based Kay Morris , is  an International multi-award winning Reggae Recording Gospel Artist, Ordained Reverend with an Honorary Doctor of Divinity Degree, a Global Humanitarian and Benevolent Queen.  She has used her resources and talent  to directly and indirectly touch millions of lives across the globe. Kay Morris  has visited many African and Asian countries to lift the broken hearted, give hope to persons  living with HIV/AIDS, assist indigent students and provide succor to victims of natural disasters . From  2010 till date, the Jamaican has won over 40 music and Humanitarian Awards. She  also had  the privilege of performing  at the 2018 Grammy Awards  in New York. In an interview with  Sunday Oyinloye, Publisher of Green Savannah Diplomatic Cable, Kay Morris  whose life revolves around charity and who  has just returned from Zimbabwe where  she   ministered to over  100,000 youths and others  who attended  AFM  National Conference tells the story of her life, her music, her calling and passion.
Excerpts: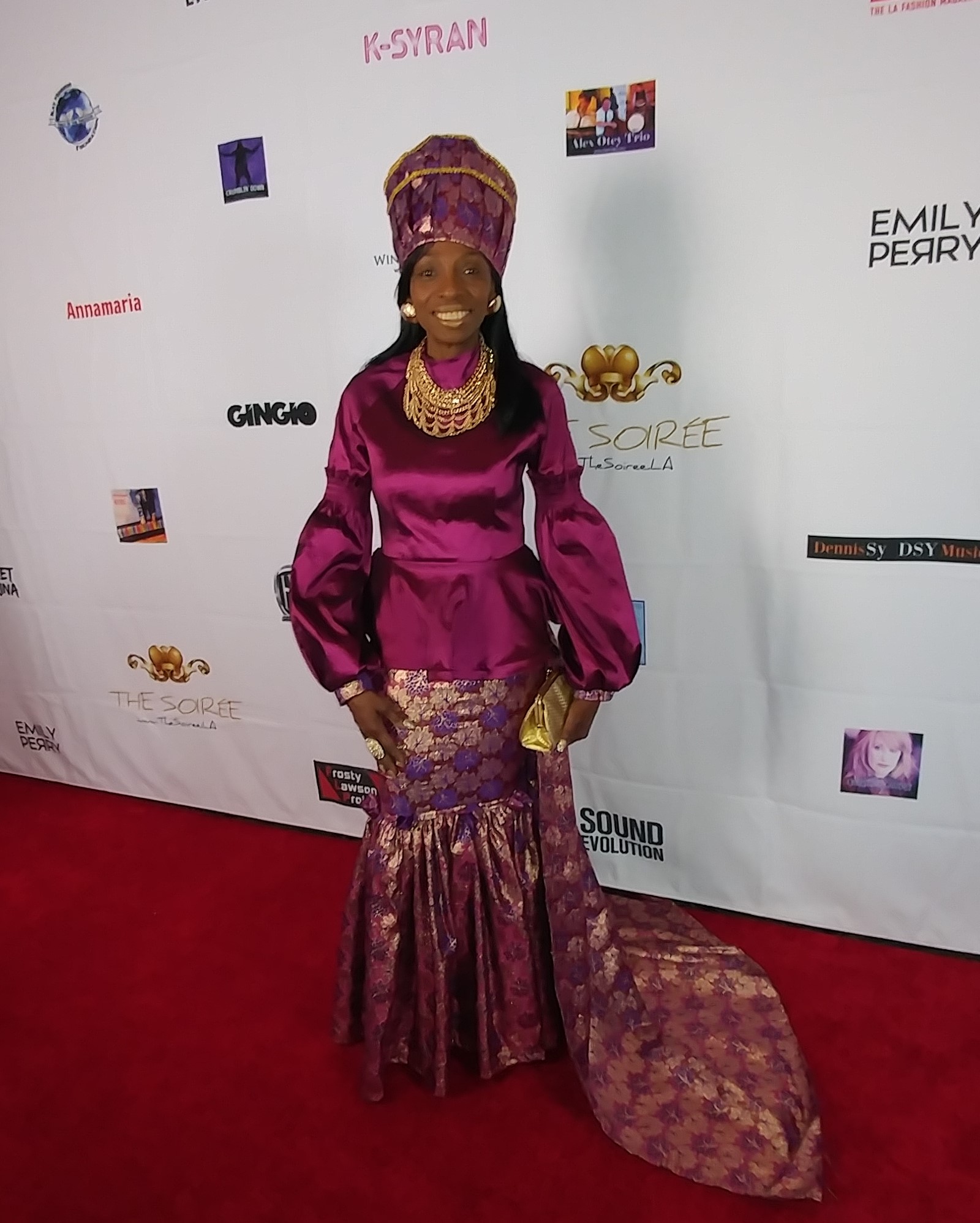 You began singing at the age of four, how did it happen
I am a PK (Pastors Kid); I was raised in the church and when I was at the tender age of four, my parents would take me to national conventions and I would sing before large crowds of people. I was so small that they sometimes  put me on a table so the people could see the little girl with the big voice. I would often get an encore to sing again.
How was your growing up like?
Growing up was fun and also challenging at times. I really enjoyed going to the country and spend some time with my grandmother and cousins when school was on holidays. As a young girl, I recalled my parents were Pastors and from time to time they would be moved from one church to another  church. For me, that experience was a bit hard because as soon as I settle  in school and meet some new friends, I would sometimes have to move to a new place again. However when  my parents decided  to move to the big City of Montego Bay, Jamaica, we settled there. I also enjoyed travelling with my mom who at the time became a Preaching Evangelist. As a teenager, I started my first Gospel group (the Regenerated Singers) at the age of 17, we traveled around the Island singing at crusades and conventions. We had a good life and so I really enjoyed helping out my friends and some of the families in my community who were less fortunate.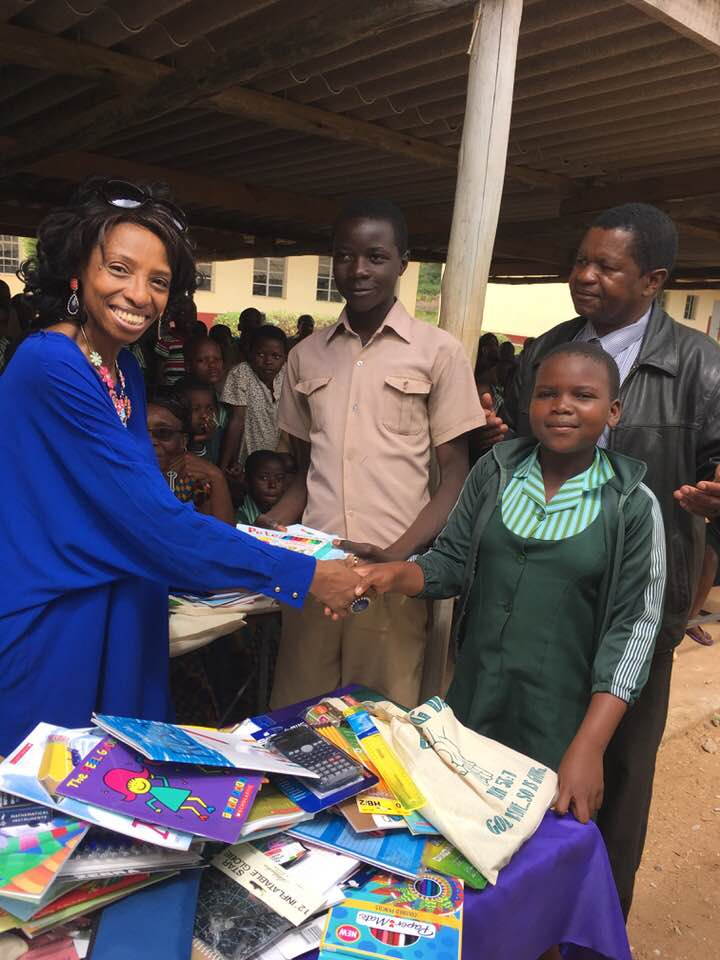 You sing, you minister, write songs, you are a Fashion Designer, Humanitarian, Motivational Speaker among other tasks, how are you able to combine all these effectively?
Well I always say if my life was any different it would be very boring, but I thank God for giving me all these abilities.  It really keeps me focused  and keeps  me going. I am very good at multi-tasking but I do pace myself and strategically plan my missions and sometimes incorporate both ministries. After my mission is complete I sing in a church or minister at a conference so it's very easy because basically my ministries go hand-in-hand. In my spare time, I design the outfit I will wear to my next major event. I write in my quiet time or sometimes when I am flying. And  as a Psalmist, songs just get birth in my spirit so it's not that difficult.  Having a very close relationship with God makes all these tasks very easy because He is my Divine Helper.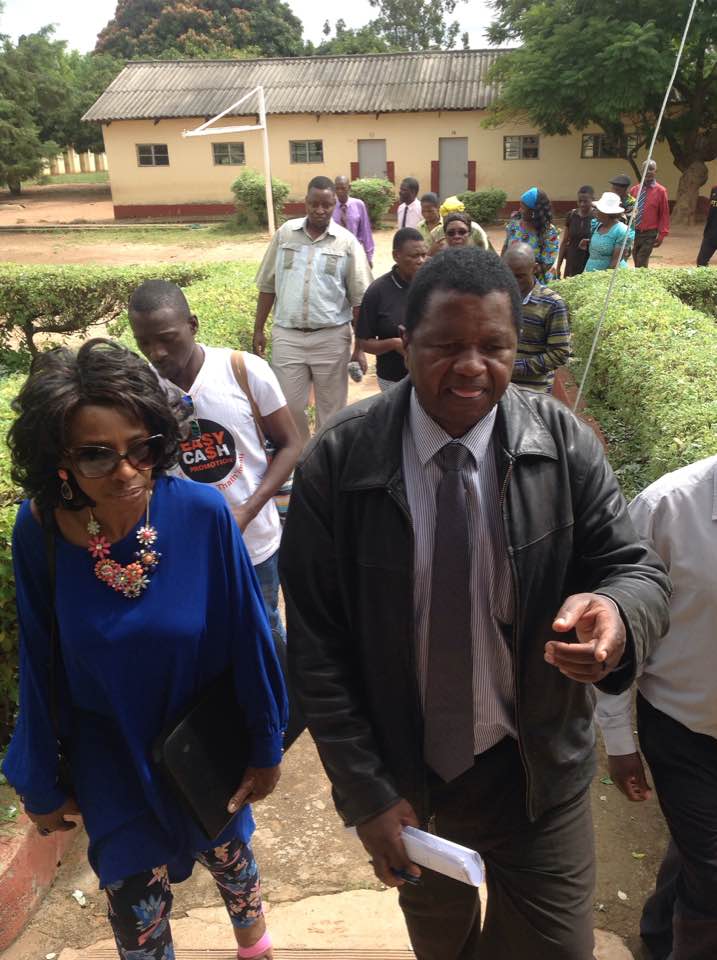 You were inducted in Reggae Gospel Music Hall of Fame in New York in 2010, would you like to share your experience?
Well, this has been a great experience to be an Hall of Fame inductee; I am very humbled by this experience and give God all the glory for this level of blessing.  Since that time, I have won over 40 music and humanitarian Awards and have seen God opened many great doors for my music and ministry; this year 2018 I was privileged to perform during the 60th Grammy Awards weekend events in New York City, I have also performed at The Stellar Awards sanctioned events in Las Vegas. I just returned from Zimbabwe where I ministered to more than 100,000 youths and people attending the AFM National Youth Conference. I was recently nominated as Female Artist of The Year at The Steeple Awards in Atlanta, Georgia where I wore one of my created designs on the Red Carpet .To God be the glory!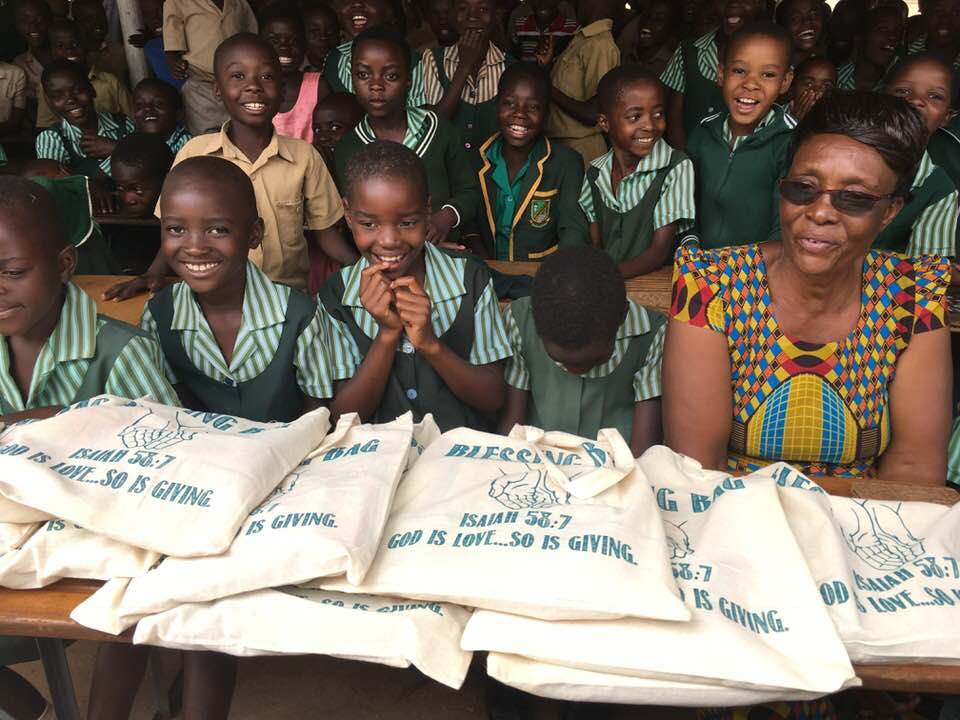 Let's talk about Kay Foundation  where you are the President, what does your  Foundation do and how much have you been able to impact on the society?
Kay Morris Foundation (KMF) is a Federally Incorporated Non-Profit NGO based in Canada; we are dedicated to supporting primary healthcare to alleviate poverty in Africa and Caribbean (other Third World Countries), to provide books/equipment and educational materials to elementary school students, and to provide the necessities of life to the poor including areas that are affected by Natural Disaster.  Our motto is: Voice of the Voiceless.    In 2006, KMF was instrumental in brokering $1.5 Million in anti-retro viral drugs for people living with HIV/AIDS in Sub-Saharan Africa. By way of prevention, we have donated ITN's malaria nets to pregnant mothers and students, supported orphanages, elementary schools and also donated medicines to 43,000 Liberian refugees that were housed at the UNHCR Buduburam refugee camp. KMF has been very instrumental in becoming a part of the solution to alleviating poverty and HIV/AIDS in Africa and other parts of the world.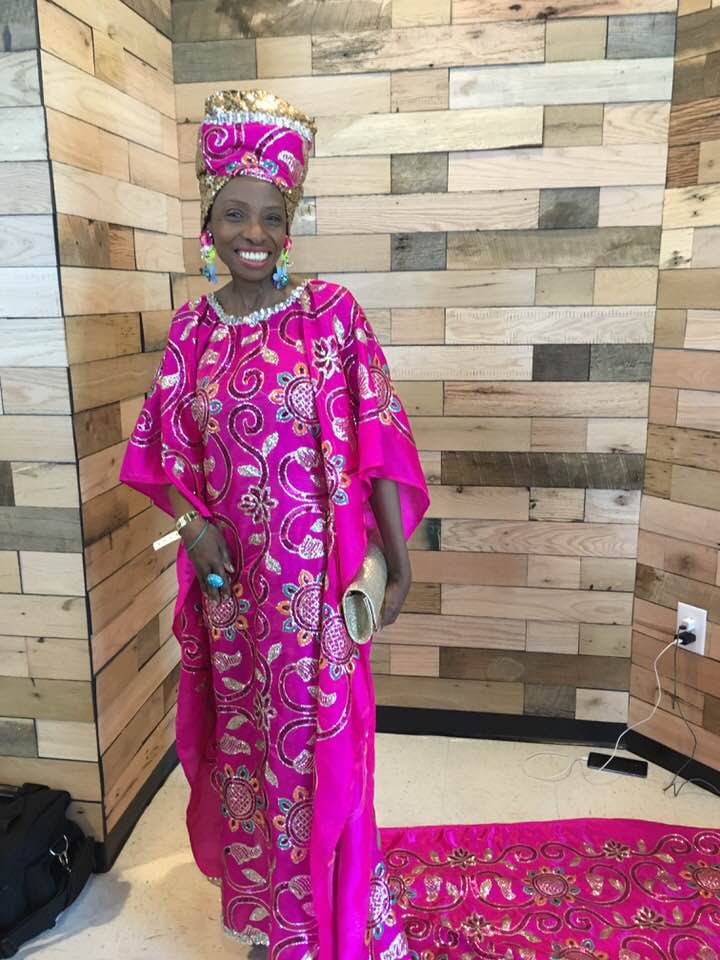 You have visited many African countries for humanitarian purposes, why is Africa so dear to your heart?
Yes, indeed I love Motherland Africa, the people and the great heritage! As a Jamaican I know that we all came out of Africa and so I embrace Africa as my roots. I am very passionate about the continent because I believe this is where creation started. I have great respect and honor for the struggles that you all overcame to be the people that you are today. I see great wealth in Africa, great minds in Africa, and great potentials in the people of Africa and so I believe God has really mandated me to be a catalyst of change in bringing love and hope to the people in Motherland Africa.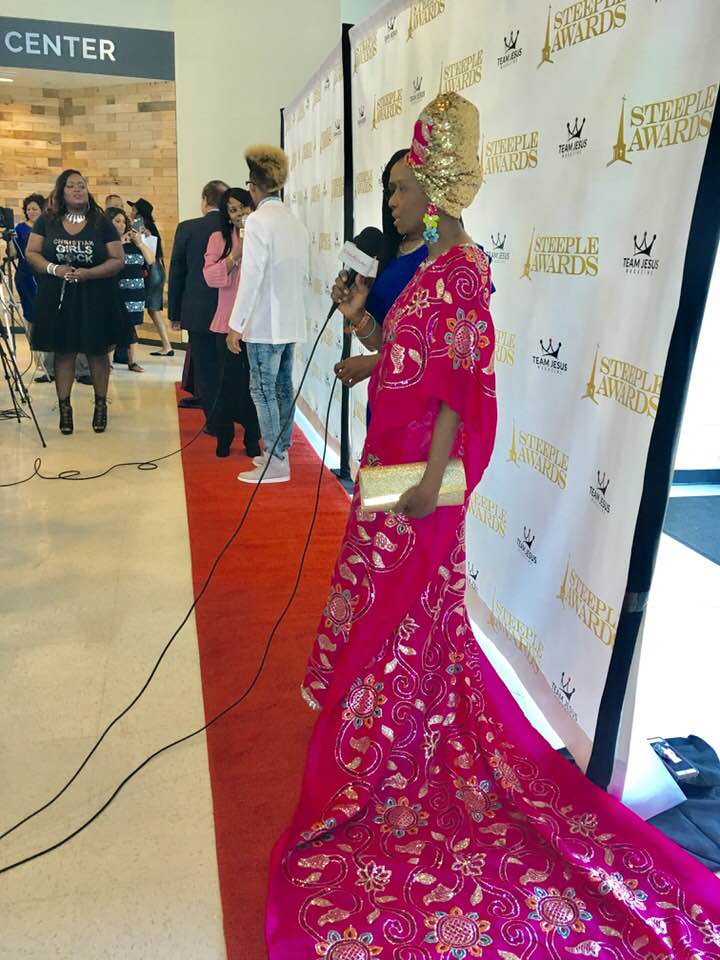 Would you like to share your experience of your first visit to Africa in 2003?
My first visit to Africa was a singing and humanitarian mission which was very successful! That first visit totally changed my life. Prior to arriving in Africa some people asked me where I was going to sleep and out of fear for my safety some even tried to discourage me from going. Upon arriving in Africa, I was actually very shocked to see that there were very nice buildings (some skyscrapers) with great architecture, very nice landscape with botanical gardens, very nice houses including hotels, and very nice cars including Mercedes Benz in Africa.  There are many so-called humanitarian groups who have been exploiting Africa and her people and so most of the images we saw on Television in North America were images of sick dying children with flies on their mouths, monkeys swinging in trees, elephants in their wild habitat etc. We love and appreciate the Safari but that is not all there is to Motherland Africa. I also understand that there were times in the past when some parts of Africa was experiencing severe levels of famine but once the crisis is over those images should change to reflect present day Africa. I became very passionate about bringing back positive images about Africa and showed them to the world to educate people and stop the madness. I must say that my visit to the slave castle in Cape Coast Ghana and Badagry Slave Port in Nigeria allowed me to see first-hand what the slaves experienced as they were shipped out to the free world from the point of no return; this in itself totally changed my life and perspective and birthed a great love in my heart for the people of Africa. This experience allowed me to have much more love and appreciation for the Motherland and her people.
You have a special bond with Ghana, our readers will like to know this bond?
Well Ghana was the very first nation in Africa that I arrived in and this is where the Kay Morris Foundation was launched. In 2006, after brokering a huge donation of AIDS drugs for the Ghana AIDS Commission and Ministry of Health; the King and people of Berekuso Ghana decided to honor me and so I was enstooled Queen Nana Oye Sika I of the Royal House of Berekuso Aquapem Region.
Your life revolves around giving why did you decide to choose that path?
For me giving is selfless. As a child, I grew up in a home where my mom and dad were always giving. I am a child of God and He has laid the foundation of giving for us in John 3:16 God is Love and Love is all about giving. Charity (love) and Giving is a demonstration of our love for God and humanity. When we give to people we give to God and so I love giving because in essence it makes me feel fulfilled caring about others especially those who are least fortunate. My giving helps to make this world a much better place.
What is your message to Africa?
My message to Africa is one of Unity, Peace, and Love – Africa is the envy of the world, Africa is the wealth of the world and so Africa must know her value, Africa must know her strength, and Africa must know her worth. Move on from your past and embrace your bright future because Africa has the potential to be the greatest continent on the Planet.