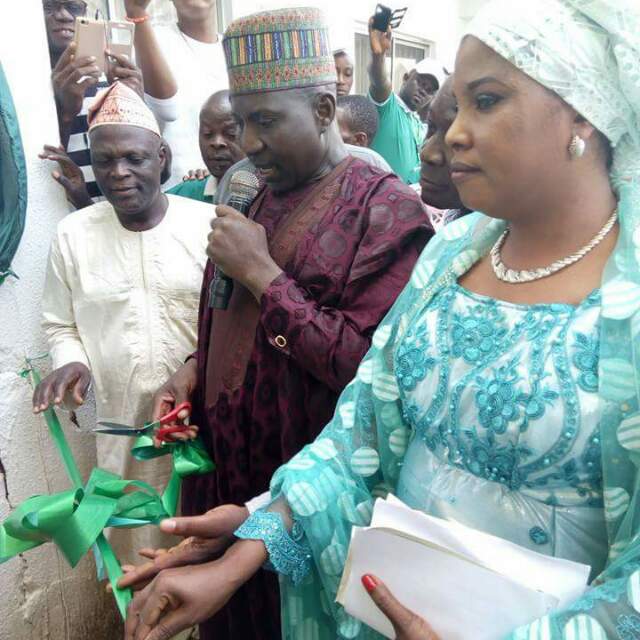 Hajia Zururat Romoke Zubair is the President and Founder of Women Focus Entrepreneurs Africa and Youth Agric Development Foundation (WOFEAYADEF), Ilorin , Nigeria, a platform she has used to empower thousands of women and youth. Romoke is also the President of the Kwara State Agricultural Cooperative Apex Organisation , an umbrella body of all farmers cooperatives in Kwara State. In addition to these responsibilities, the elegant woman is the Chairman of KWACOFOCUS Microfinace Bank . Romoke had her first and second degree in Business Administration and she is very passionate about women development. The woman who started her business with only N2000 at the age of 20 speaks to Green Savannah Diplomatic Cable on how she is touching lives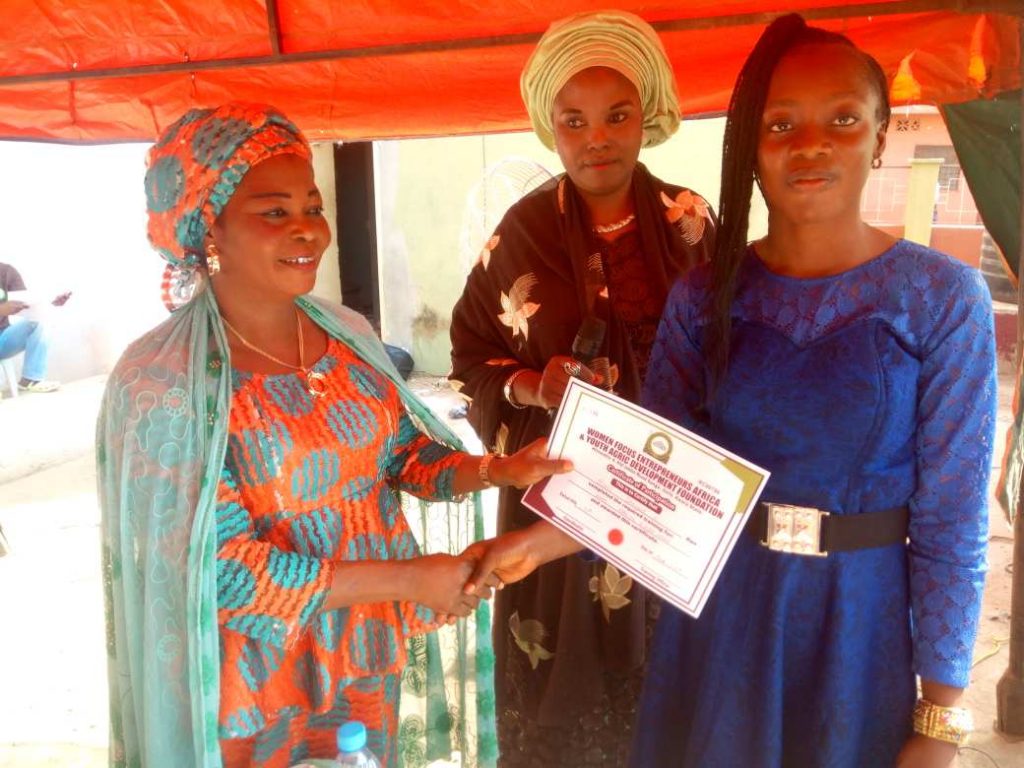 Excerpts:
You were in politics for a short period of time, what happened?
What actually led me into politics was my love for women and youths. I thought I would be able to help them better if I'm in politics, but it didn't work. I contested election in 2011 and lost, so I left politics to fully face my business and NGO. I thank God because He has been very faithful to me . As at the time I left politics, I was left with virtually nothing. It was like starting all over again. Thank God that I started my business at the age of 20 with N2000. Even while I was working , I was doing my personal business and as I said earlier, I faced my business after losing that election and I have not looked back.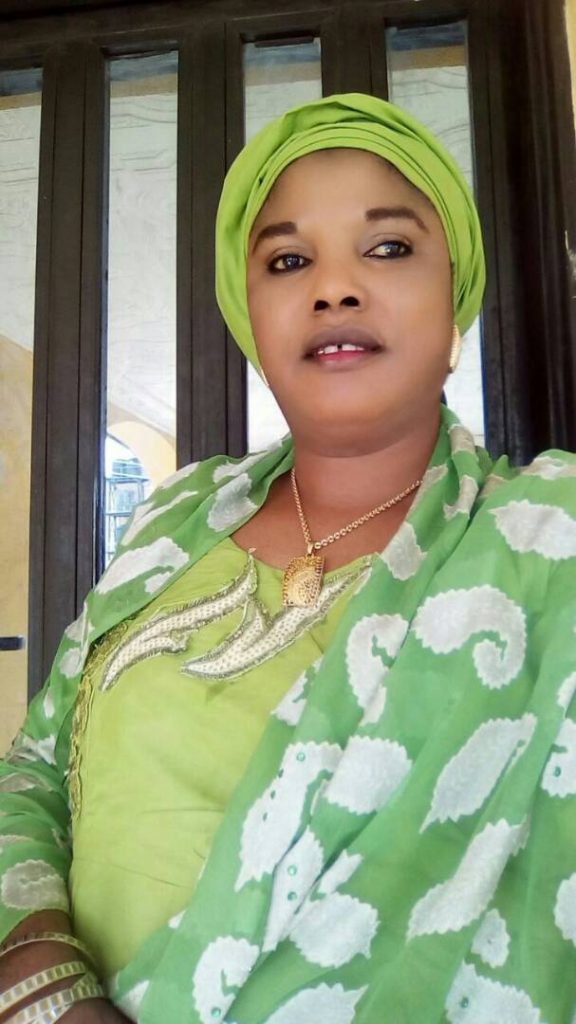 You mean politics drained your resources?
Yes it did. I spent a lot of money and sold a lot of properties, but at the end of the day, I lost everything. Though my business didn't stop , it really affected it . I was courageous enough to start all over again. I remained focused and God has been assisting me. My NGO partnered with many organizations, Quintessential Women Business Association where I met like minds. The founder of the Association holds same dream like me, so I was able to garner experience from her. We worked together, and through partnering with her NGO, I was able to stabilize my mine.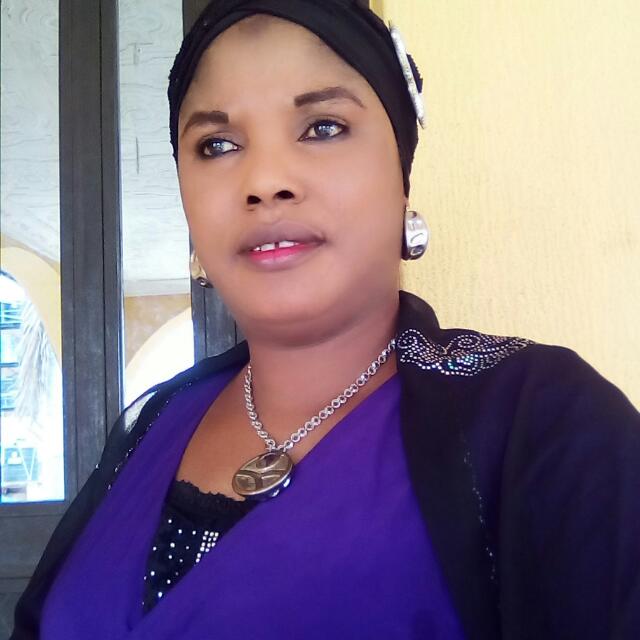 So have you been able to empower people since you stabilized?
Oh yes. I want to thank God that we have been able to empower a lot of people in Kwara State. We partner with the Central Bank of Nigeria and some commercial banks. We had done so many trainings.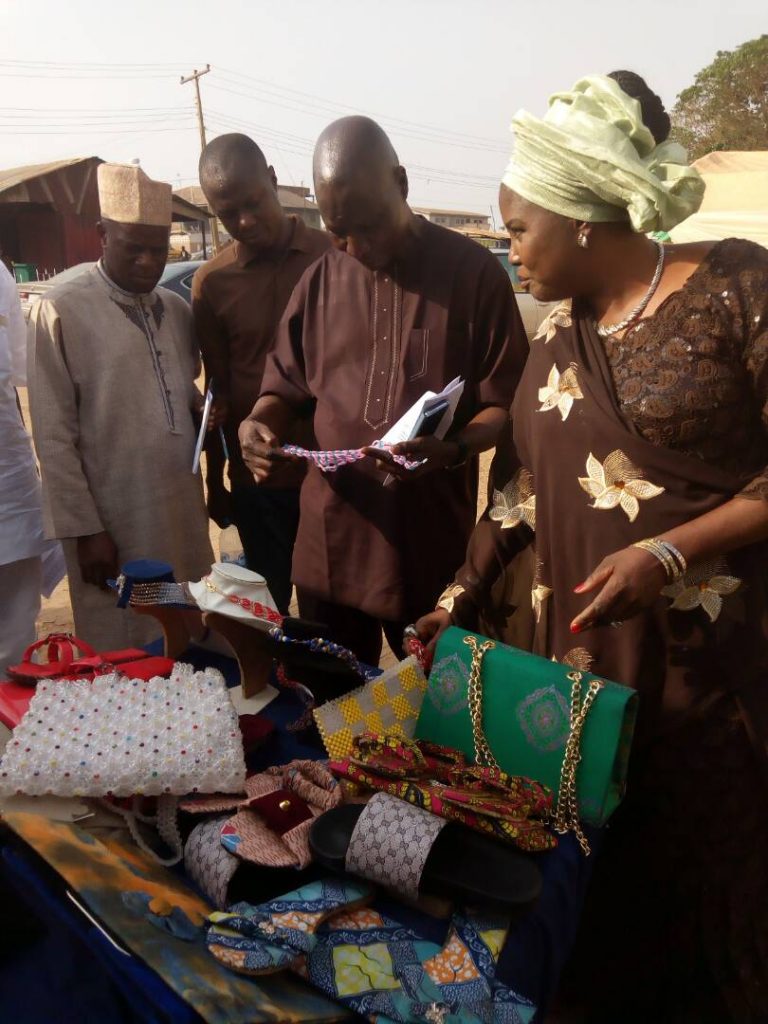 What do you do for women?
Let me say this that 80 percent of our focus is on Agriculture, Agric value chain and solid minerals . Just about 20percent of our focus on other skill acquisition, for those that are not interested in Agriculture, we give them opportunity to learn trades of their choice. We nurture and assist the younger ones both women and youth because we discover that in our country, there is no job, the level of unemployment getting high and high . We try to tell the youth not to depend on white collar jobs, that they should not be in the labour market, but favour market. In labour market, you will be on the street searching for jobs, but in the favour market , you don't need to present your certificate because people will patronize you based on what you know how to do and you will be an employer of labour. We counsel the youth about this most times and bring out the potentials in them. After building their capacity in terms of training, we want them to be able to stand on their own, that was what made us to partner with commercial banks and the Central Bank of Nigeria. We don't have the support of any donor agency, all what we are doing are self-efforts. CBN and commercial banks are helping by giving loans to our members. They give start-up loans. We thank the Central Bank and other banks that we partner with for this. We thanks God that we are seeing positive impact of what we are doing in the society. We have been able to convert a lot of youths from crime to farming. The first money we got from CBN in Kwara State was close to N400million, we actually got more than one billion Naira for our members nationwide. The money went a long way in getting the youth established.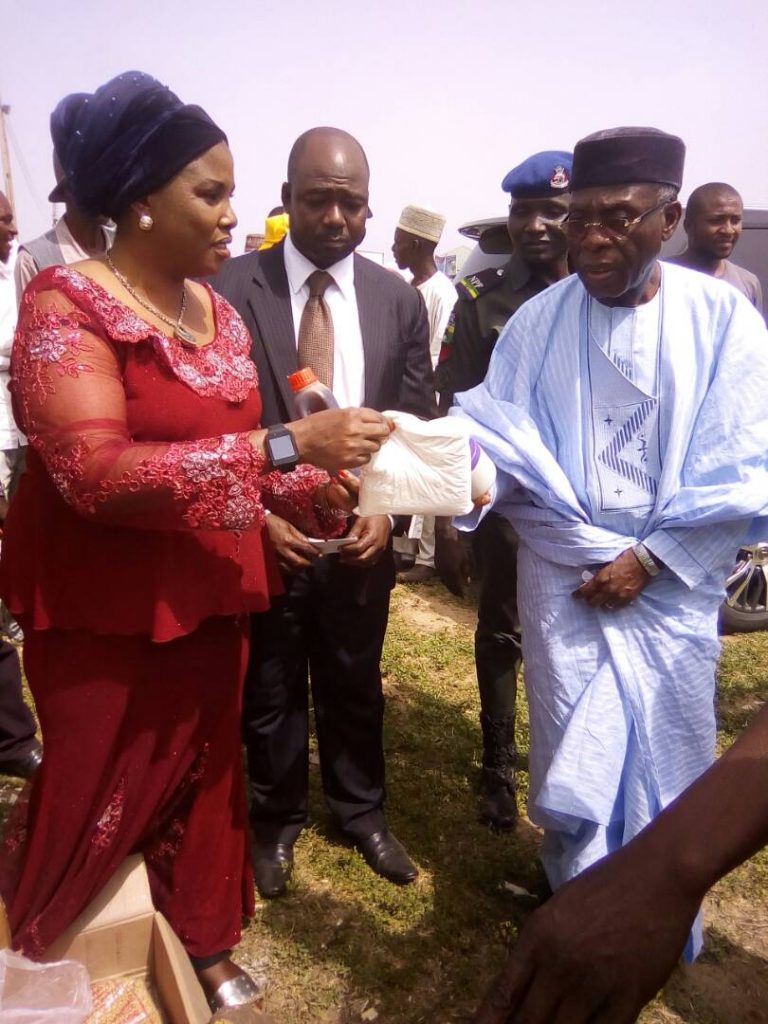 Do you collect money from the youths you are training?
No , we don't , we conduct free training. I must say that we not only train them to be able to stand on their own, we also train them on how to keep their financial records. With experience on the field, some of them will tell you that they don't know, how money disappear when they do business. Money doesn't disappear, but the way you manage it. When you don't keep proper records, you won't know the money to spend and the one you are not to spend. If you are not careful in business, before you know what is happening, you would have spent even your capital. We normally teach them how to place themselves on salaries every month. We tell them that they must not spend more than their salary. Let me say that in terms of teaching them book keeping, though, we are not yet there, but we are gradually getting there.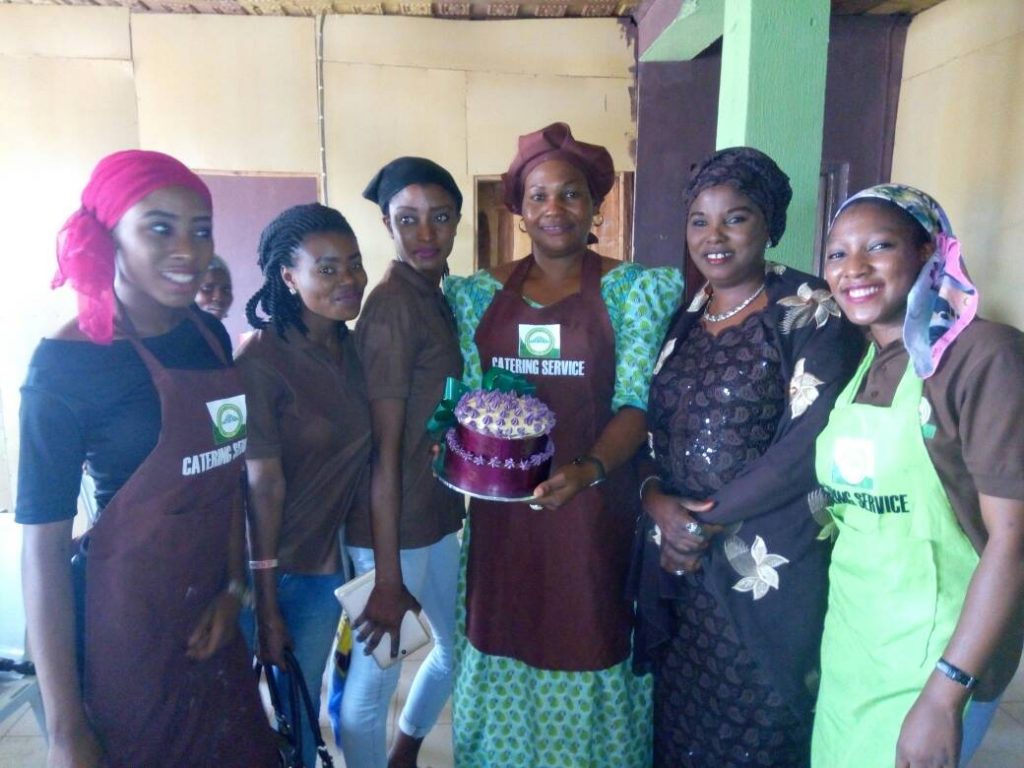 So far, how many people have you been able to empower?
From 2014 to 2016, we were able to empower close to 2000 people in Kwara State of course, through the support of CBN. That is for Kwara State. And from 2016 till date, we have empowered close to 3000 in the state (both gender) on Agric and entrepreneur generally. No matter the course you study in school, there is no way what we are doing will not touch your life. Even, if you are working for the government, you need to find what you will fall back on when you retire. Look at what happened to me, had it being that I have no business, only God knows what would have happened to me because, I resigned where I was working to join politics and I didn't get through in politics. I was able to find my feet back when I couldn't make it in politics because I had something to fall back on. This is one example I normally cite for them, especially women. We teach our trainees the importance of savings , that they need to save part of whatever they get every month. It is mainly those working for the government that knows the importance of pension, many in private business don't know that they have to prepare for their retirement. We have a platform where everybody has to contribute money every month, no matter how small. We are also working on a pensions scheme for entrepreneurs, so that when they are old, they have something to fall back on as pension.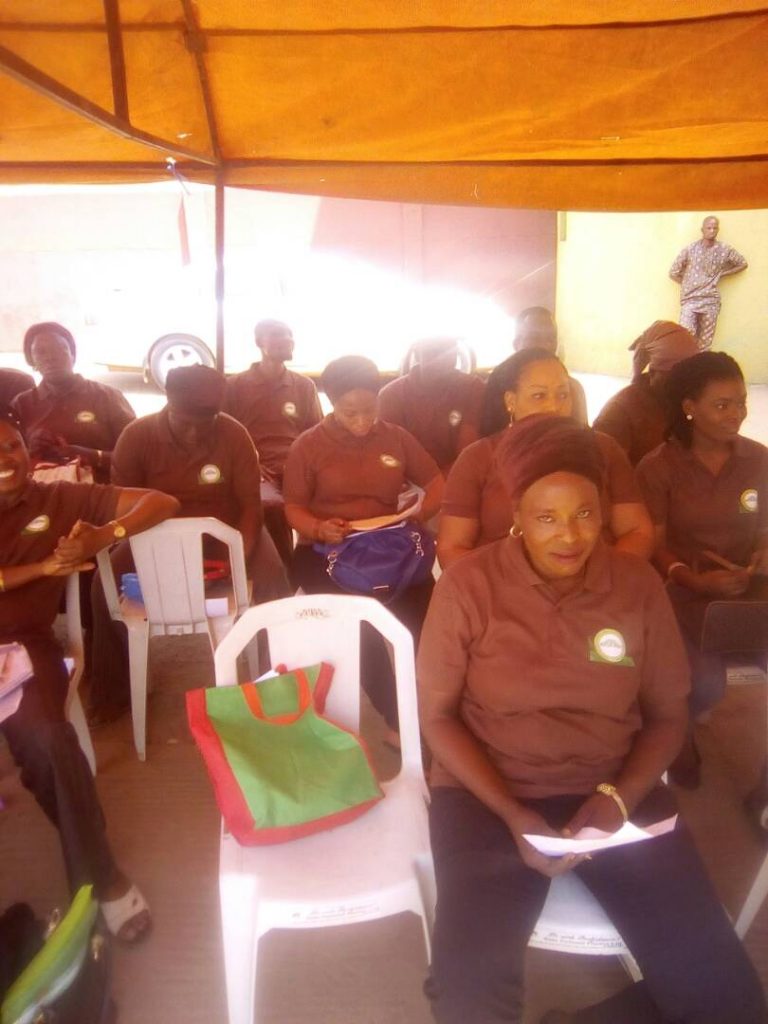 What informs the formation of that Association?
We discovered that we have to assist the farmers because we all know the challenges facing them . Because farmers face a lot of challenges, they need an umbrella body that would be fighting for their interests and rights and working for solutions to their problems. That was why we formed the organization in 2014 and we have been working hard to see that Kwara is different and make other states start learning from us. The association is purely for Agric development in Kwara State. In this organization, we are looking at developing and encouraging farmers to diversify. We all know the plight of the farmers, when they invest all what they have in farming and it gets to harvest time , customers will go to them and price their products anyhow. At times, the farmers will be the ones begging customers to come and buy so that their products don't get rotten. This discourage farmers a lot .When we registered the organization, we began to search for market for them even beyond Kwara State. We visited many companies within and outside the state looking for customers for them. It got to a stage we couldn't even meet their demands. That was what led us back to CBN which made us to join Anchor borrowers programme, we grow, maize, soya beans, cashew amongst others. In our group, we have three departments. We have a department that is into production, we also have the processing department. That is the area we are looking for investors. We need them because it is better for farmers to get their produce processed after harvest than selling raw. Like cassava, you can get a number of items from it and even groundnuts and others. Though, we have some of our members that are into processing, it's on a small scale, but they are doing great. If you take their pando yam, you will be surprised how good it is, so for other foods. The challenge is that we have no capacity to produce in large scale therefore, we need investors in food processing. Our farmers process Semovita, they do beans powder, they do other things, but we want them to do them bigger. Our aim is to go global. We are looking for foreign investors. There was a time we had a programme in Morocco, we actually talked to some investors.
You also have a Microfinance Bank?
Yes we do. We had to float the bank because of the challenges we had with financial institutions generally. This is part of our challenge, any money that we want to collect from the CBN, has to go through a bank, it is that bank that will disburse to our members . Some banks frustrated us, that was one of the reasons we had to float a bank of our own. Another reason is the strength of our members, though it wasn't easy, but we thank God that at the end of the day, we got the license from CBN. We have been in operation for more than a year now. Our Bank is called KWACOFOCUS Microfinance Bank. It was because of the bank that made some investors we met in Morocco to want to partner with us,, but we are still discussing with them. You see, no matter how organized you are ,CBN will not give you money directly, it has to go through a bank, so you can see why we have decided to float a bank. Though, we have not started collecting money directly from CBN with our Micro Finance bank, at least we have taken the right step. However, we have been able to secure something through Small and Medium Enterprises Development Agency of Nigeria (SMEDAN) called one local government one project. They want to do the pilot scheme in one local government each in the three senatorial district of Kwara State. Two states were actually given to our Microfinance bank to manage, so we are making progress. One cottage industry will be established in each of the three senatorial districts of the state, Maize in Kwara South, Groundnut in Kwara North and Cassava in Kwara Central
As a mother, how are you able to coordinate all your activities?.
Sincerely speaking, I cannot explain. It is just the grace of God. I have so many things running in my mind all the time, but God has been helping me. Let me also say that I have great passion for what I am doing and that has kept me going. I equally want to reveal a secret to you and that is the fact that there is no failure in my dictionary. I also pray a lot, I do my best to seek the face of God at in anything I want to do. I believe that it is God that sent me to be doing all these. I am not a rich woman, but anything I have, I always want to use it to put smiles on the faces of people.
In what areas are you looking for international intervention?
We need it in two ways. I have mentioned one, that is investors in food processing . Sorry , I remember when I mentioned the departments we have, I only listed two, the third one is Marketing. They are in charge of procurement and sales of what we produce, so we need investors in food processing. We also need investors in our bank. We do group loan in the bank in most cases. If you invest in our bank, you can sleep with your two eyes closed. We have close to 40,000 members that own the bank. These are shareholders, some even contributed as low as N2000. For such a large number of people to think of floating a bank, you can see how formidable we are . We want to thank the CBN and the Federal Ministry of Agriculture for their support, but like Oliver Twist, we still need more support from them.
www.womenfocusafrica.com
lolaromoke@gmail.com
+2348033731901
+2348174513830