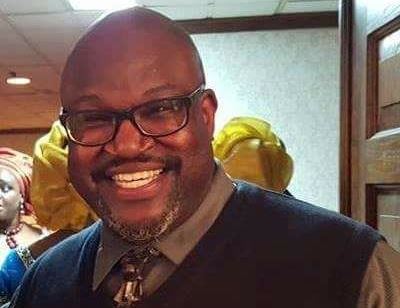 A Nigerian , Akindele Akinyemi has made history in Inkster, United States of America
Akindele who is the National Co-Director of the National African Business Association (NABA) and President  of  Inkster  Public  Library  Board   led , signed and secured the purchase of a new building for Inkster public library the first ever in the city's  92 year history that is owned and operated  by the Inkster Library Board.
Before now, Akindele   has been making Africa proud, breaking new grounds with fresh initiatives geared towards the development of Inkster Michigan  and capacity building of Africans.
Not only that,  the Akindele-led association  has  leveraged on   its  plan on Science, Technology, Engineering, Arts and Mathematics( STEAM) platform to develop a comprehensive STEAM industry that will not only attract local technology start-ups but serve as a link between Inkster and Africa's Silicon Valley in Yaba, Lagos, Nigeria.
On Monday, April 9, 2018, the Inkster Library Board successfully purchased their new building in Inkster signaling a direction that is rooted to be 21st century based.
Akindele in a telephone interview with  Green Savannah Diplomatic Cable, said he would continue to work hard to bring honour to Nigeria and Africa in general.
In his words: "This is a historic moment  as we move the Inkster Public Library into the 21st century. The library will serve as the anchor of both STEAM and Financial Technology not just to the residents of the city of Inkster but also developing a link between the Aerotropolis  and regional cooperation to build a strong STEAM industry so we can increase our tax base and have new families investing in Inkster..
"The ultimate goal is to develop a 21st century library model that can be duplicated in Sub-Saharan Africa in nations like Nigeria, Ghana, and Kenya".
With the loss of the Inkster Public School District in 2013, Akinyemi is positioning the Inkster Public Library as a beacon of global education through career and technical education that can be fused with digital library technology and tech hubs like Inkster IGNITE, an upcoming tech and business hub that will be a new training ground for new entrepreneurs and technology visionaries.
According to him, " the IGNITE program, which will be part of the Inkster Public Library, will identify and meet the needs of businesses during their startup and early stage periods.
"The program will work with a range of partners at the state and local level, educational institutions, other economic development organizations, and those in the private sector to provide business incubation services."