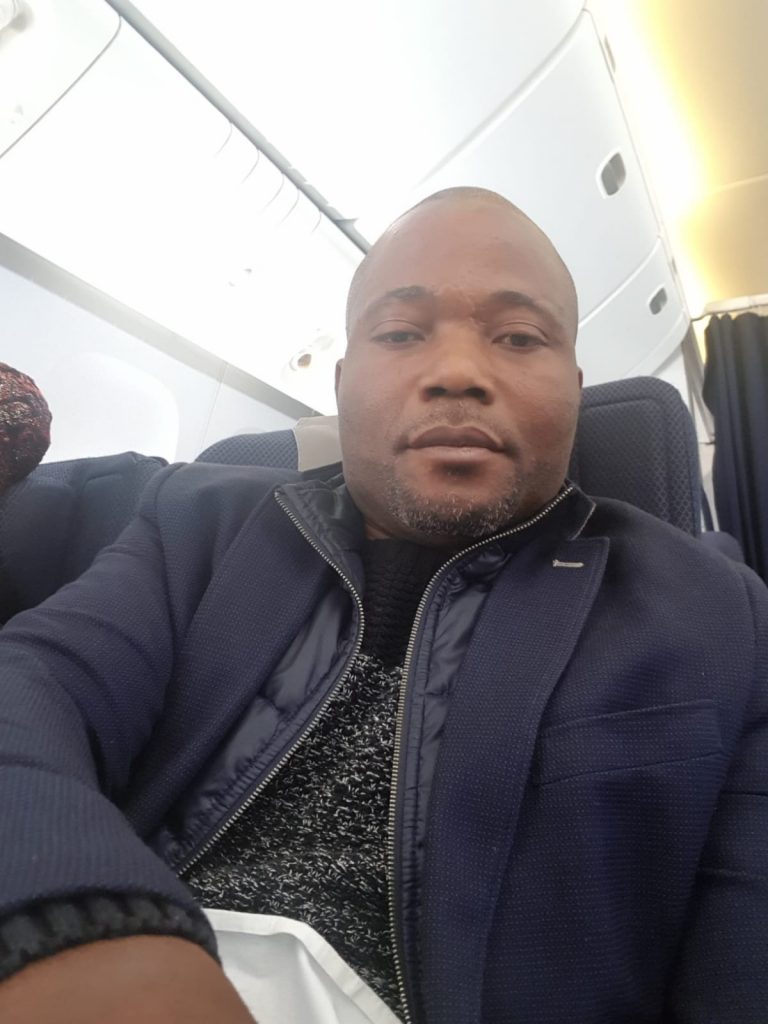 Nigerians are still mourning the death of dozens of people including police officers killed in last week's deadly armed robbery attack in Offa, Nigeria. A prominent indigene of the town who lives in the Netherlands, Shola Alasonla popularly known as Obalade Suya in this telephone interview with Green Savannah Diplomatic Cable speaks on how his mother died in a similar armed robbery attack in the same town in December 2013, reasons for the gap between the police and the citizens and how trust could be built.
Excerpts:
There was a bloody armed robbery attack in Offa, your home town in Nigeria that led to the death of many people including police officers, how did you receive the sad news?
First, my heart-felt condolence to those who lost their loved ones to the robbery attack. I also wish those who are still receiving treatment in hospitals speedy recovery. It was a terrible news. Terrible in the sense that it involved a lot of casualties. I personally believes that the robbery has a signature. It reminded me about the trauma I went through in December 19, 2013 when I lost my mother to a similar robbery attack in Offa . I feel so sad that this is coming again, It is a slap on the entire people of Offa.
Was your mother killed inside the bank or what really happened in 2013?
My mother was coming from Ilorin and dropped at Owode market which happened to be the location of the Bank where the armed robbers were operating, in the ensuing confusion, she collapsed and died. Like I said, last week's heartless attack reminded me of the past and other robbery incidents in the town. I am however surprised that a big town like Offa could be so opened to such a barbaric attack. I am surprised that the attackers could kill the police and other people like that without any of them being killed. That was a signature similar to that of 2013 attack. I don't want to speculate, but if they were not the same set of robbers who operated then, this could be copycat .
You are one of the Nigerians in the Netherlands, what message does this attack sends to you and other Nigerians in diaspora?
It is a bad signal because government is saying that Nigerians in diaspora should come home and invest, this type of attack could discourage many. Having said that, I also believe it is a challenge to all of us especially indigenes of Offa that we have to do everything humanly possible within the law to secure our place of birth and this we can do by providing support to the police and other security agencies, so that our people can live with peace of mind. This last attack is too much. It makes my heart to bleed. I still can't understand why robbers would operate for more than an hour without being challenged, it is very sad. I was able to speak to some security agents and what they told me was that part of their problems has to do with insufficient .ammunition and information. I also discovered that there is mistrust between the police and the people, so people are always reluctant to give information to the police. What I will say is that if someone is protecting your life and property, you should find a way of getting close to him. It is unfortunate that the police and the citizens see themselves as enemies in Nigeria, so people are not free to share information. The police too do not see people as friends or better still, they have not created enough environment for trust. The police are supposed to protect lives and properties, therefore we must be close to them so that we could help them with information. The police should also give room for that to happen. It is also unfortunate that it is only the rich that are close to the police, they are the ones that are always protected. They move around with police, that is wrong. We have allowed too much gap between the citizens and the police. Police are our brothers, sisters and friends. I sympathize so much with the police in Offa. I learnt that one of the police officers killed by the robbers was a woman who was shot dead even though she was pregnant. I gathered that the slain woman even begged and told them that she was pregnant yet, they killed her. She was killed in executional manner which I found very disturbing. I was told that the shootings were so accurate and sharp which means those who carried out the operation were well trained., they don't appear to be ordinary armed robbers. I don't want to speculate but the way they operated shows that they were trained for what they did. They shot people at the head, neck and heart which means that those who carried out the operation knew what they were doing. This type of robbery should not be taken lightly at all. Those behind it must be made to face the wrath of the law. This is a big challenge to all indigenes of Offa that we have to come together now and help the police. Since the incidence happened , I have being talking to people on how we can support the police
You mean you are mobilizing indigenes of Offa to help the police to avoid recurrence ?
Yes, I want to knock on the door of every indigene of Offa and tell them to remember their root. We must salvage the situation. When something drops from your pocket, if you don't pick it, that thing will be taken away from you.. It is unfortunate that despite the fact that the robbery lasted for more than an hour, yet nothing could be done. Thank God that the special arm of the police is working to unravel what actually happened. I want to commend them for this. I want to thank the Inspector General of Police and politicians for vowing to bring the perpetrators to book. It is my prayer that they do this. I am determined to mobilize our people to help the police secure our town. I want people to know that whenever there is security breach, police should be the first to be informed . I understand that many Nigerians are afraid that if they give information to the police they might be in trouble , so that creates a gap. It is also not good that robbers are carrying more sophisticated weapons than the police.
In what other areas do you think the police could be encouraged?
The key thing is for the police to establish relationship with the citizens. The gap should be bridged. This is the key thing, the police normally work on information. I still want to repeat that the police killed by the robbers are our brothers , sister and fathers. I am yet to see people going to the police station to drop flower as a sign of solidarity for the police. Yes, you may say dropping of flowers is alien to our culture but we all must make the children and families of the slain officers to know that we appreciate them, that is one of the ways to make other policemen more committed. How would the children of the slain police officers be proud that their fathers and mother served the nation, how do we make them proud? Though I have seen the reaction of people on social media saying sorry to those of us that are from Offa but I have not seen many sympathizing with the police. The reason for this is simple, most Nigerians don't see police as friends. There was a time when we had a gap between the police and residents of a part of Amsterdam in the Netherlands, the police had to quickly move into action to fill the gap because they knew that if they don't it, it would compromise the public's safety.
They even said they would not check the identity of anyone who comes to give them information so that those who don't have the legal status to live there could also give them information. I spoke to some people and was shocked at their reaction. Some said " I beg , I am talking about people that died and you are talking about police". I never imagined people could say that, so the police have to work hard to earn the confidence of the citizens. The challenge is that many believe that they are not safe when they give information to the police. It is believed that one could end in jail while trying to help the police. When the citizens see police, they are scared. The police high command has to look at this and other issues creating gaps between the citizens and the police.
You talked about mobilizing Nigerians in diaspora especially Offa indigenes to partner with the police to avoid a repeat of what happened. How soon are you starting that?
I am starting as soon as possible. I have discussed with what I will call sources in the police which I don't want to disclose. They find it unbelievable that a Nigerian could feel for them that much. I have to do this because of my love for my country and town. I am also keen about helping the police because , I lost my mother to robbers and I am still demanding for justice against the perpetrators. I have also talked to our Royal father, the Olofa of Offa.
What message do you have for Nigerians in diaspora concerning the security situation of Nigeria?
The truth is that Nigerians will be difficult to convince if there is no positive reaction from the Federal Government. Let the police begin to be more friendly. They should also behave in a manner that they will earn respect and confidence of the citizens. Look at the way some of them normally dress wearing bathroom slippers even to the office. You will see a policeman going to work or on assignment putting his riffle down discussing or just holding the riffle casually, so they are easily attacked by robbers. It is very unfortunate that armed robbers would go to the police station, kill many police officers without any of the robbers being shot or wounded. One of the first rules of the policeman is vigilance. Even though, they are supposed to be friendly, they are also expected to be vigilant and ready for action in case of attacks. The truth is that there is no trust between the police and the citizens in Nigeria. Men of the underworld are taking advantage of the gap between the police and the citizens. I will also say that trust is good but control is better. This is a popular say in the police-citizens relationship in the Netherlands. No matter how friendly you are to the citizens, as a police officer, you should always take precautionary measures.