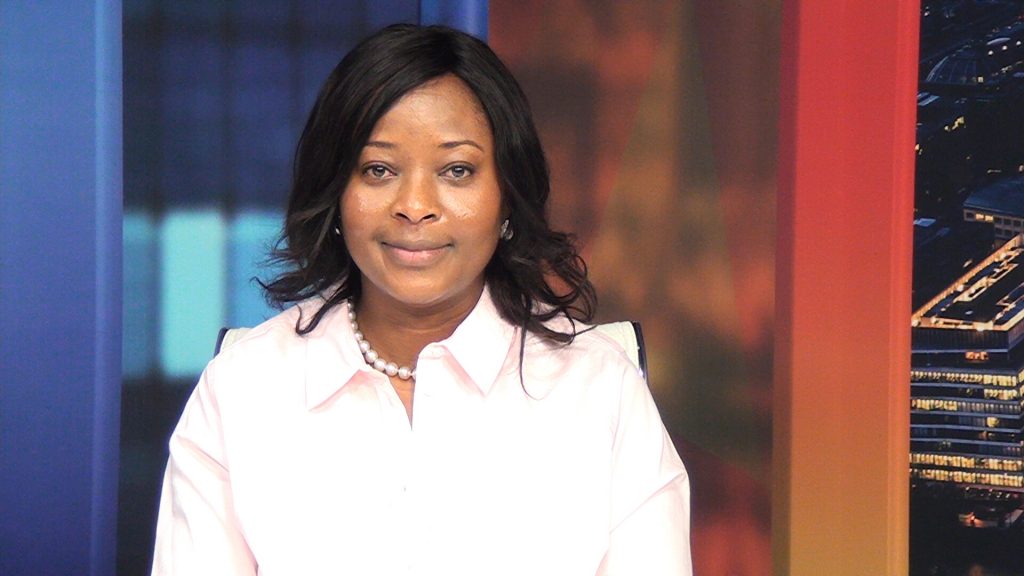 The wind of change is blowing across the globe, there are upsets in elections even in Africa where it is common to see incumbents rig elections. The world is really waiting and watching Zimbabwe as it prepares for her election this year. Perhaps one person to watch out for in the coming election is Agnet Mapara Masuku running as an Independent Candidate. Agnet who spoke with Sunday Oyinloye, Publisher of Green Savannah Diplomatic Cable believes she has all it takes to salvage the situation in her country. According to her, it will take a visionary person to move Zimbabwe out of poverty, corruption and unemployment even as she scores political parties in her country very low.
Excerpts:
Who is Agnet Mapara?
Agnet Mapara Masuku is an inspired, daring woman,. I am a social commentator in a governance platform that is focussed on addressing critical issues that face Zimbabwe and its people. I host a social forum that aims to create awareness on critical issues such as health, environment, education and livelihoods to promote sustainable development of society through engaging the relevant people in discussions, debates, documentary film and Art. Given the dwindling state of economy, hostile political climate and the general social environment in Zimbabwe, it is with deep concern that the dire state of affairs has persisted to a state of deterioration for more than 2 decades. Political illiteracy is still so disturbingly rife in our communities and most people fall within the basket of political manipulation and patronising indoctrination. Very few people in the positions of influence, who are active in deciding and defining the reality of mankind understand the meaning and difference between politics, leadership and governance. It has been as a result of this backdrop that I chose to be actively involved in politics albeit from a distance and through dialogue with like-minded Zimbabweans. It is with this concern and my desire to provide a solution that I have decided to seek the office of presidency and contest in the 2018 Zimbabwe elections. It is at this point that, I feel the time has come for me to offer myself as a servant in the public arena as a Head of State. I strongly believe that I can bring economic and political change in Zimbabwe that will lead to the mending of our broken economy and bring some common sense, people generated ideas straight from the masses to parliament and in my cabinet. I seek to run as an independent candidate given that, alignment to any of the main stream political parties will be a catastrophe since they perpetuate policies that are self-serving and counter-productive to Zimbabwe. I am excited and emboldened by the possibility of serving the people of our great nation Zimbabwe.
You are the Founder of Let's Talk Live, what is this initiative about?
Let's Talk Live is a Non-Profit, civil society Organisation that was launched in the backdrop of the many challenges facing Zimbabwe. The initiative provides a platform for the people of Zimbabwe to hear from the authorities in charge of the respective sectors under discussion and allows fellow Zimbabweans to engage in meaningful debate and contribute to the discourse. The initiative serves as a public debate forum for Zimbabweans and their friends worldwide to interact and share perspectives on how best to improve service delivery in our communities. The Let's Talk Live initiative is premised on the belief that the solutions to Zimbabwe's challenges and woes should come from the voices of Zimbabweans at home, those in the diaspora and her friends across the globe. Let's talk Live is intended to be a comprehensive platform, moderated to draw from the diverse experience with a common goal to bring back the sunshine character of Zimbabwe with the synergized drive for a great future. The initiative believes the participants can contribute ideas that help deal with this crisis, with no witch-hunting or 'passing the buck'.
Let's Talk Live supports and promotes discussions and debates that help:
• Develop and implement strong recommendations and arguments as well as discussions and debates that support decision making and policy formulation.
• Develop and support implementation of appropriate discussions and debates that will promote innovation, sustainability and an improved quality of life.
• Promote knowledge sharing and facilitate the application of such knowledge to educate and raise awareness within communities
Let's Talk Live evolves based on the following strategies of discussions, debates or research project formulation:
• Generated in response to a particular problem and which if successfully implemented would have a positive impact on people's livelihood
• There is need for a platform that provides appreciation and understanding of problems and generate possible solutions to such problems.
• Through external organisations or individuals, in appreciation of Let's Talk Live's vision wishes to jointly implement a discussion, debate or research project. These should however be projects that fit into Let's Talk Live's identified priority discussion, debate or research areas.
• Requests from organizations and individuals with particular problems they hope to resolve through well-structured discussion, debate or research projects. Request for specific projects could originate from national and international problems.
• Research areas cover issues related to Water, Sanitation and Hygiene, Integrated Water Resources Management, Electricity, Corruption, Health, Education, Jobs and cross cutting issues such as Gender, Livelihoods, Climate Change, Upholding the rule of law, and HIV/AIDS among others need continued structured discourse.
Why do you want to be the president of Zimbabwe; do you have a blueprint for the development of your country?
Today the challenges that face Zimbabwe are overwhelmingly immense. The country is currently broken down and continues to fall apart. The political system has betrayed the people of Zimbabwe, our economy is rock bottom, poverty, inequality and corruption are at a record high, unemployment has got worse, in fact, the worst ever, and our social fabric is frayed. We can't go on like this! Zimbabwe is a country endowed with abundant natural goodness, and so, it is distressing to imagine and witness her people live with their hopes shattered, their families scattered, and their economy tattered. This reality goes against the will of our gallant freedom fighters who sacrificed their lives for a better Zimbabwe. I will renew our country's faith in the ability of her government and politics, to deliver a better and prosperous Zimbabwe. It will not be the politics of a revolution, but of a fresh start, a renaissance, the patient rebuilding and renewing of Zimbabwe. I aim to put behind us the bitter political struggles that have torn our country apart for over two decades. I strongly believe that this is the time for Zimbabwe to move on and move forward. I am proud of our liberation history, but we must learn from our history, and not be chained to it. My vision is one of national renewal and revitalisation, to make Zimbabwe a country with the drive purpose and energy towards excellence, where we must accept the global economy as a reality and reject the isolationism and 'go-it-alone' hermit policies of the incumbent regime. My purpose is to be the leader and bridge in mending Zimbabwe's broken economy and society. I aim to bring meaningful change in all key public-sector provisions such as healthcare, education, transport, security and the economy, with human rights being at the forefront of my priorities. I believe there are workable solutions to revive Zimbabwe's fledgling economy that will enhance the standard of living for the general public without causing a strain on the national budget.
A lot of active involvement and synergy with my fellow citizens is needed to see that the image of our beloved nation changes through our own personal development as individuals in having new political mindsets, perception and attitude as a Zimbabwean people to turn over a new page and wipe away the tears of our land. I am driven by my ambitions to see a better Zimbabwe to fix within and beyond my jurisdiction and lay a new foundation in all facets of Zimbabwe's economy. Mine is a cutting edge and game changing presidency and I invite all Zimbabweans to join me in this nation reviving cause!
What impact do you think you can make as an independent candidate?
Freedom to stand and to put a different point of view is vital to life in a democracy. So is choice between serious candidates who are poised to win. There is nothing that can stop an independent candidate becoming a serious rival for political office/governance, if their message is not only popular but addresses relevant issues and the other competing parties are unimpressive. Currently political parties in Zimbabwe have lost their appeal, lack integrity, and, loyalty is not to the people but to the individuals that are in control of these parties. The power struggles and infighting among party members has made them lose focus on what is important for Zimbabwe and its people. As an independent candidate, I will be better positioned to act on behalf of Zimbabweans as I will also have more room to act pragmatically responding to issues without the fear making decisions that might be opposed by the majority of party members at the expense of the common Zimbabwean citizen. I am giving Zimbabweans a credible alternative that stands for relevant issues unlike political parties who have become stagnant and out of touch with Zimbabweans and above all, have taken us for granted.
Who is sponsoring you, do you have foreign backers?
I am glad you asked the question. I have friends within the country who are like minded and who believe in this dream and are passionate about transforming Zimbabwe. These people believe in my leadership and with them, we are marshalling our resources together.
I have friends supporting me, it's all in free will to create a better Zimbabwe. Above all, my selfless dream empowers me. I know it does and will continue to attract the resources required for its actualization.
What difference can you see between former President Robert Mugabe and the incumbent, Emmerson Mnangagwa?
My main focus is not in past failures of former and current leaders but in the future that I will help to build. In order to build a strong structure, you pull down roots that destruct laying of a new foundation, break the ground and put down pillars that are unspeakable.
Since President Emerson Mnangagwa has been in office, the reality of Zimbabweans has almost remained the same. He is the different side of the same coin. About former President Mugabe – the last 38 years tell it all! Are we satisfied with how he left Zimbabwe's economy for instance? How about our Zimbabwean dollar? Did he add value to it? Look at the deplorable state of our roads and infrastructure, schools and hospitals? The answer to that is what former President Mugabe left for us as his legacy!
What difference will you make if you are voted as the President of Zimbabwe?
I believe Zimbabwe has a bright future with me as her President. The journey and process to realise 'That future' starts with each and every Zimbabwean casting their votes wisely to determine it! Knowing that our vote is our voice to a better Zimbabwe, because the trial and error times with our future are over, it's now and forever, and this is why I am standing up to run as Zimbabwe's President in this election!. I will search out at every turn, new ways and new ideas to build on the Zimbabwean qualities of inventiveness, creativity and adaptability. My objective is to improve living standards for all Zimbabweans and reaching out to the common Zimbabweans. I will initiate policies and projects that bear fruits of a people centred economy that will trickle down to the ordinary Zimbabwean citizen. We need a middle-class citizen in Zimbabwe, that way it allows our economy to flourish. At the moment, we have the very rich and those living below the poverty line – the very poor. I will implement strategic processes that will allow Zimbabwe to invest in good health care and state of the art infrastructure.An explicit objective of my government, will be to raise the trend of growth rate by strengthening our wealth-creating productivity base. I will nurture investment in industry, skills, infrastructure and new technologies. And I will tackle long-term unemployment, especially among young Zimbabweans. In so doing, I shall create jobs for our youth and foster stability and social economic growth and curb juvenile delinquency and insecurity issues. My goal will be to promote educational and employment opportunities for all. Economic stability is the essential platform for sustained growth. In a global economy the route to growth is economic adaptability and vibrancy, stability and controlled/managed inflation. Thus, my priority will be stable, low-inflation conditions for long-term growth. So, I will promote business that will and must succeed in raising productivity through better integrated policies aimed at incentivising manufacturing and primary business industries to produce goods and services in the primary sectors. Government cannot solve all economic ills or end the economic cycle. But by spending wisely and taxing fairly, government can help tackle the problems and set the tone thereof. My goals are hinged on ensuring that there is low inflation, rising living standards and high and stable levels of employment and internal localised productivity. Zimbabwe needs a new economic model. The bedrock of this new economy model will be the stability, low interest and inflation rates that come from a credible plan to reduce our record budget deficit and improve Zimbabwe's credit rating. Saving mining and strengthening our export produce, and business investment must replace reckless borrowing as the foundation of growth. I will build a more balanced economy where all parts of the country share in the gains. The government and production industry will work together to achieve key objectives aimed at enhancing the dynamism of the market, not undermining it. More importantly, I will recreate our international image and foster development conscious partnerships. I will aim to get Zimbabwe working again and grow, by allowing investors into the country and in turn create jobs in the private sector and we must get better value for money from the public sector.
Do you feel intimidated running as an independent candidate in a male dominated political landscape?
Absolutely not! I am not intimidated at all. In fact, I am enthralled and propelled! Taking a stand independently is a clear show of devotion and dedication to Zimbabwe and her people thereof. It's out of compassionate love that you perform and not out of just your experience or your gender. One thing is guaranteed, Zimbabwe will have a beacon leader in me and a paragon of change, with selfless dedication and love. My performance is not based on gender but on the outcomes that create a better Zimbabwe. Therefore, my mind is well fixed on development of our nation that I have nothing to waste in gender related issues. I dare tell you, standing independently is an audacious act of courage, devotion and an eye opener to Zimbabweans and the rest of the world. The race is not to the swift nor the battle to the strong. Victory belongs to the purposed. So, victory is not in gender but into the passionate heart, the willing mind. I believe Africa has already or has to come out of gender discriminated leadership mind set. The means justifies the end and what plagues Zimbabwe and Africa at large is poor leadership that knows no gender. We ought to support transformational ideas and visionary leadership and stop gender bias and overtones.
Would you say women in Zimbabwe have a voice?
I believe we have come too far to where we are today, yet ,we have a long way to go. We are slowly getting there, and it will be a quick reality very soon.
What changes would you like to see across Africa in terms of leadership?
I would want to see dictatorial rule; unfair and flawed elections come to an end and see people lead institutions based on merit. I would want to see African leaders nurturing and supporting talents and investing in her youthful generation, laying a good and protective environment of peace, unity, justice and love for its children who are Africa's torch bearers and posterity. I also want to see Africa being a bedrock of manufacturing and supplying (Made in Africa) the rest of the world. I want to see African leaders upholding the rule of law and cardinal human rights. I would want to see African leadership re-engineering a more engaging and value-based education system that fosters creativity and skills relevant to the market.I would like to see a less corrupt Africa and an Africa with a leadership that is more concerned of its citizenry. I would like to see an Africa with a leadership channelled for global economic growth which engages its counterparts. I want to see a leadership that engages corporate and social responsibility. I want to see a leadership with an enlightened self-interest for their countries and use of their natural resources to improve the economies and lives of all its citizenry.