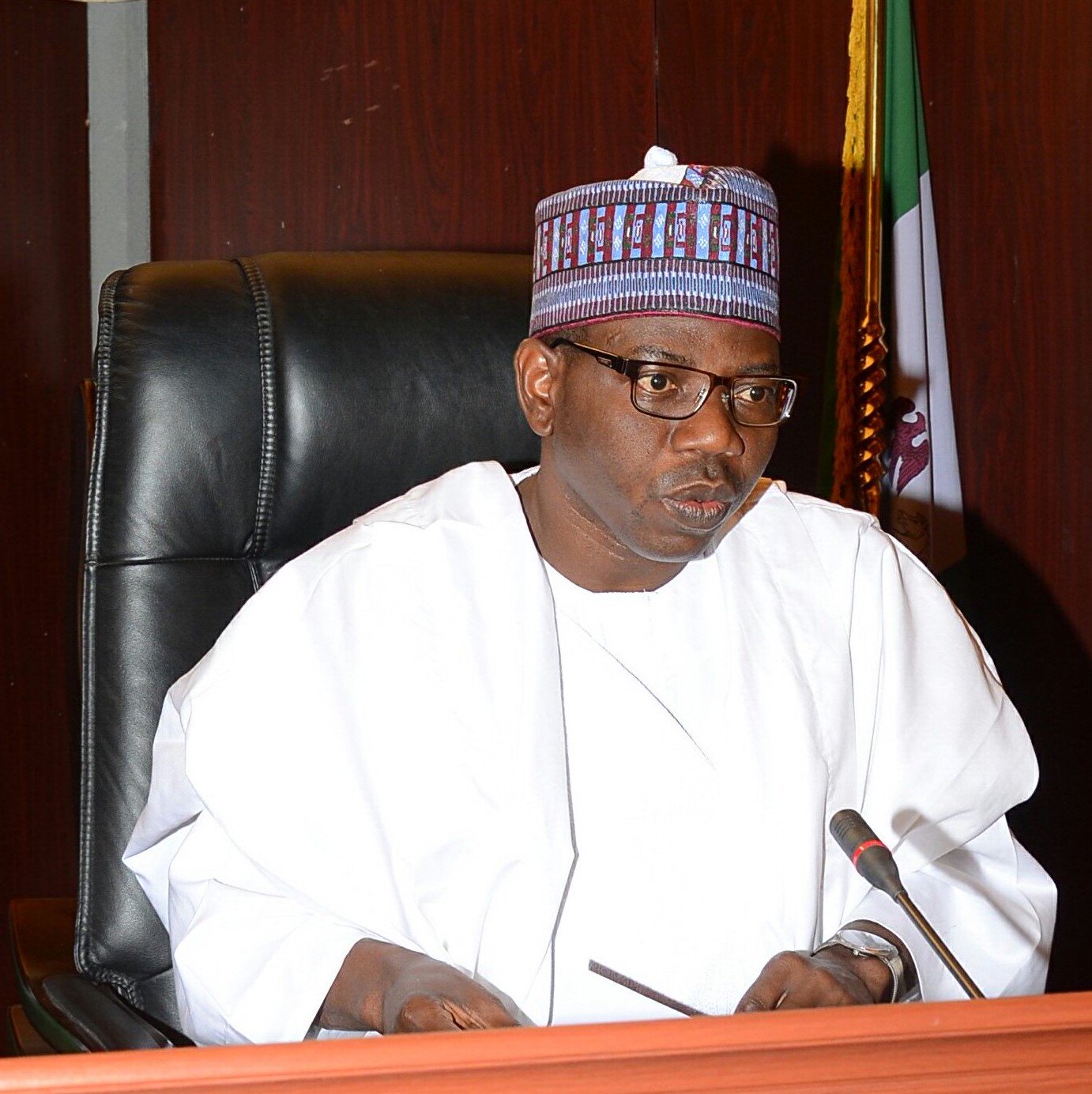 The Speaker of Kwara Sate House of Assembly, Nigeria, Dr. Ali  Ahmad is a bold and intelligent Lawmaker. Besides, he is a blunt person who never hides his feelings on national issues. Ali, a former House Committee Chairman on Justice at the House of Representatives in this interview with Green Savannah Diplomatic Cable, speaks on the security challenges in his country, relationship between the Executive and the Legislature, controversy trailing the confession of some Offa robbery suspects and other national issues
Excerpts:
We want you to speak to the security challenges in Nigeria especially the killings in some states, what is the way forward?
I don't want to sound alarmist, but I think we are still not getting the security matters right by all standards. The problem seems to be defying solution. I will suggest that we have a security summit because security concerns everybody and it is the primary responsibility of the government. We need to take it more seriously and issue of politics should not even come in. Security is very important but it's like we are not treating it with all the attention it deserves.
Do you think security summit alone can solve it?
The Senate has tried, the National Assembly as a whole has tried.  They have called the security chiefs, they had series of engagements with them, the Presidency has also called them, Senate has promised that it would vote enough money for them, but it's like security officials are not getting it right so, you need security experts, policy makers, government, all stakeholders to seat on the table and discuss this matter dispassionately. All should come together and resolve this issue. It's like a balloon, you pump here it comes out there, you pump it there, it comes out here.
The president after signing the 2018 budget criticized the National Assembly for adding some projects into it. As a former National Assembly member, what is your position on this?
It is borne out of ignorance. That is why I like the comment of somebody that says the President's men did not fully brief him. Whatever the Executive brings is an estimate, it's a proposal. It is  surprising that some so called Senior Advocates of Nigeria  that are more political than being lawyers will be saying what is not right on the issue. The constitution is clear. Nigeria is not the only country that operates democracy. In the world over, what the Executive does is an estimate and if the Executive is so lackadaisical that it cannot even engage with the legislature too bad. That is what should have happened. You submit a budget and stand aloof, thinking that there will be magic. Legislators are politicians and they will guide against their interests. Many people out there don't know the legislative process. If another budget is submitted tomorrow, what happened to the 2018 budget is what will happen again. You can see an Executive that is learning on the job. Last year, they were screaming budget padding; this year because they have gained more experience, they signed it. I am sure next year, there will be less complaint. But if you find an Executive that knows his ball, he will not complain because he knows the Legislature has the ultimate power. So if you know that the Legislature has the ultimate power, you will go and engage it, but submitting it and thinking it will come out that way, is a waste of time. If Vice President Yemi Osinbajo were to be the Senate President, the same thing would happen because he was elected and he has to respond back to those who elected him. You said you are building Lagos-Ibadan Express and East –West roads fine, but you have to understand that each Legislator has his own small constituency. Will Lagos-Ibadan road provide transformer, will it provide water, it won't. Remember the Legislator will go and face his constituent, these are the issues. Look at the corruption at the Executive level. You brought a budget for N2billion, it remains N300million, and you are now bringing the same N2billion, what is that? And you want the Legislature to just approve it? Nobody is talking about that, garbage in garbage out. What they are doing is to put the Legislature in bad light before Nigerians.
Some Nigerians sympathetic to the National Assembly have argued that there is a grand plan by the Executive to rubbish the Legislature, what went wrong?
It's a grand design by the Executive and they are achieving their aim. When they destroy the Legislature, it is then that Nigerians will know what is happening. A lot of people are not familiar with the legislative process which is the only difference between democracy and autocracy. If a Legislature dances to the tune of the Executive in every matter, you won't have democracy.  That is what is happening in the state legislatures. That is why you don't hear anything in the states, but now that the state Assemblies have been given autonomy, you will start hearing, and you will see performance, you will see increased transparency in the states. Let the Executive continue, they thought by doing so they are destroying Bukola Saraki, but Saraki has his term, Saraki is not Senate. Senate is different from Saraki, he will finish his term and Senate will be there forever, so if they destroy the institution of Senate, good luck to Nigerian democracy.
As a lawmaker, are you not concerned that those who entered the National Assembly and forcefully made away with the maze are yet to face the wrath of the law?
Your guess is as good as mine. Nigerians know that there is a grand conspiracy from outside. Let's leave it as that.
What can Nigeria lean from the cordial relationship between the Executive and Legislature in your state?
Kwara State is a different scenario. I am involved. Many times we don't agree with the governor. We have our serious differences that at times people will begin to wonder whether we are from the same party. Personally we don't have issues with the governor, but when I seat on that chair of the Speaker, I don't know the governor, I am empowered by the constitution, so he better does the right things legislatively or I will turn what he brings back. He has brought bills that we returned, he has brought budgets that we did the way we felt was right and he never complained. The electorate of Kwara State is better for it because they enjoy smooth running of government. Government is divided into three. It is one power that is divided into three. It used to be one  when you had a king, but now because we are used to kingdom, if anybody challenges that symbol of kingdom,  and it is the Executive they say ohh, you are disrespecting, no, democracy is not like that . The King doesn't' have absolute power. His power has been limited by that that has been ceded to the Legislature and the Judiciary, so let the democratic king do his business and that is what is happening in Kwara Sate. It's been smooth, it's been fruitful. Most times, we reason together with the Executive. Sometimes, they defeat us, sometimes we defeat them because we both have no other interest but the people, so why is that not happening at the Federation. All these back and front belittles government. That government at the highest level will be talking that removing this or adding that will not make implementation of the budget possible belittles governance.
You must be aware of the story of Offa robbery incident as the Speaker of Kwara Sate House of Assembly. Some critics of the Senate President, Dr. Bukola Saraki and Kwara Sate Governor, Alhaji Abdulfatah Ahmed  have argued that  since  some of the suspects are ''Saraki boys" , the duo supposed to go to jail on the strength of the confessions of  some of the suspects. What is your take on the issue?
That issue is part of the criminal justice system and the criminal justice system doesn't work like that, otherwise a lot of people would have been in jail by now because you can frame people. The question is why the police haven't taken the first set of people or even the robbery suspects to court. The question any fair minded person should ask is why they have not been taken to court, the suspected cultists have been investigated for about two months, what are you investigating again, take them to court. They didn't do that because they know once they take them to court, that is where their game will end because in the court, you have the right to talk and I have rights to talk. But since they are in police custody, Nigerians can only hear whatever the police feeds them with because they belief some Nigerians are gullible, they will swallow whatever they tell them. But let them take those suspects to court and let them face Saraki. They are afraid and keeping the suspects. I assure you that they will not take those suspects to court because they know that the game will be over for them. Nigerians should challenge the IGP to finish this investigation and take these suspects to court. If Saraki has links it will come out in the court. But all these one sided stories of police dishing out information because they have control of the media is not the best. I challenge the IGP to take them to court. The day they take them to court; I will be the happiest person in Nigeria. They want to convict Saraki and the governor; let them take them to court. Everybody knows they have arrested some people, the cultists are there, they are not investigating them, the set of people they initially wanted to use, take them to court. I think Nigerians should start singing take them to court, but they will not, I bet you until after the elections.
Your country is approaching 2019 elections, what is your message to Nigerians?
We should be vigilant.
You were one of the people who clamoured for autonomy for the state Assemblies, how do you feel with the signing of that bill into law?
I knew all along that Mr. President would sign it. It is good for democracy. Nigerians should celebrate it. Now, there will be proper checks and balances because the Speaker is no more answerable to the governor. It's the best for democracy when you have the Executive and the Legislature independent of each other. The National Assembly needs to be commended for that feat because it wasn't an Executive Bill.